Storytelling with Certified Storyteller Sonia Bareja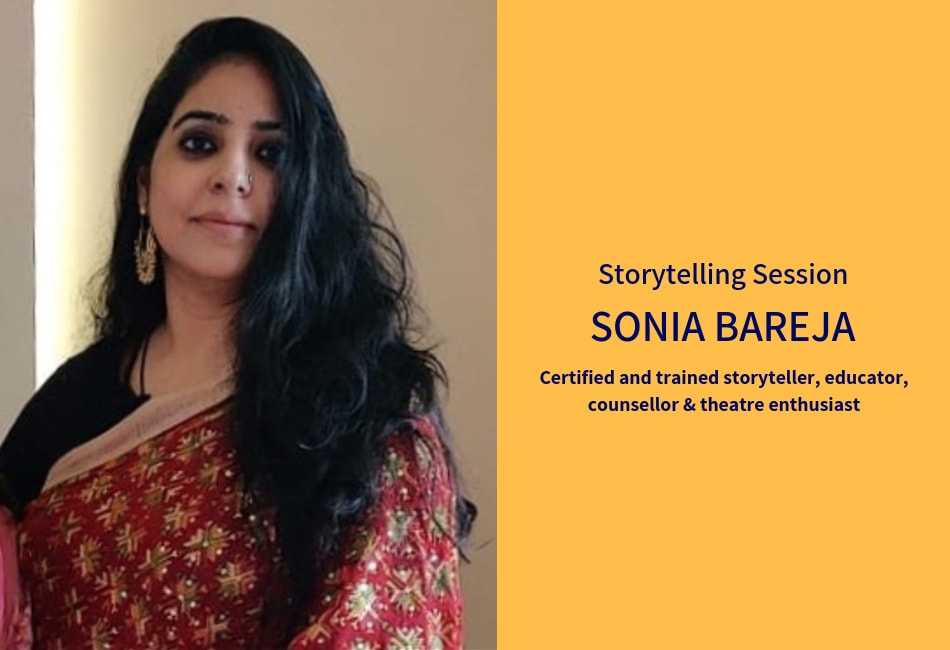 There is something immensely satisfying about seeing your children engrossed in a story you're reading aloud. Book readings and storytelling sessions are vital for any child's development. Plus, it also encourages them to take an interest in reading. That's why we're thrilled to bring you another storytelling session.
Today, we've got Sonia Bareja who is a certified and trained storyteller. She is also an educator, counsellor and a theatre enthusiast. She professes storytelling to kids and young adults, which she believes is the most fundamental way in which they can improve on their communication skills.
In her words, "I am often called the Pied Piper of tales who can lure you into the magical world of stories; a world where you will crave for stories one after the other. Stories delight, enchant, touch, teach, recall, inspire, motivate and challenge. They help us understand. They imprint a picture on our minds."
She is a versatile, enthusiastic and creative demonstrator cum educator, having an undying passion and commitment to everything she does. Sonia is a firm believer of 'Learning by Doing' and practices the policy of 'Success via Constant Motivation'.
So without further ado, let's get right to her storytelling video!
Read Gajapati Kulapati HERE
About Gajapati Kulapati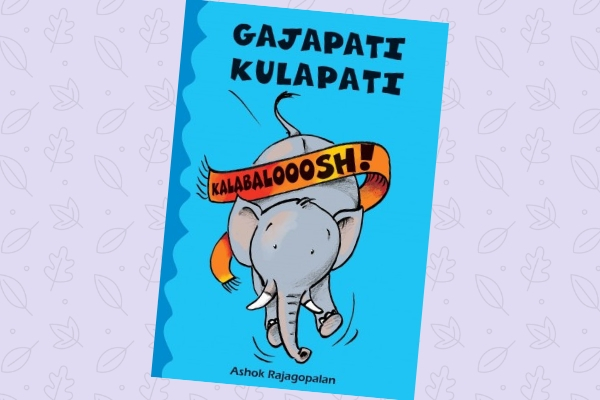 Written by esteemed author Ashok Rajagopalan, Gajapati Kulapati is a hot favourite amongst GetLitt!'s subscribers. There are three books in this series and all of them are equally delightful and available to read on GetLitt!
Gajapati always manages to find himself in tricky situations. However, he always has the help of those around him to get out of those situations – often in the most hilarious of ways. This picture book is ideal for children 4 years and below.
Reading aloud stories with fun fictional characters like Gajapati allows children to form an immediate fascination with books. Now, that's what all good storytellers are aiming for!
We hope you enjoyed this storytelling session, we have a few more on the blog, the links of which are mentioned below. Do check them out, we're sure you'll thoroughly enjoy them.
Till next time.
Happy Reading!
Like this?
Read: Storytelling Session with Srividhya Venkat And Natasha Sharma!
Read More: Storytelling Tips & Session With Preeti Vyas and Sherin Mathews
Read Even More: Storytelling Session with Harshikaa Udasi, Anushka Ravishankar and Ritika Subhash