Practical Tips on Story Writing for Kids with Dyslexia
1570 Views
September 24, 2019
'Story Writing for Kids with Dyslexia' is written by GetLitt! content contributor Rati Ramadas.
It has almost become a cliché in India to bring up the movie 'TaareZameen Par' whenever we speak of dyslexia, but that's probably because before that movie was made, dyslexia was something that wasn't spoken about. Dyslexic children were just thought to be weak students who couldn't grasp lessons as fast as their peers could or were sometimes even branded as plain lazy. But over the last couple of decades there has been steady awareness created among educators and parents about dyslexia and it is because of these efforts, that a lot more people know about dyslexia and are sensitive to it.
Dyslexia is defined as a learning disorder that affects a child's ability to read, spell, write, and speak. This disorder can cause a child to be poor at spellings, not be able to coherently form sentences or even have tremendous difficulty reading. Dyslexic students often report that what they write is not what they are thinking. Small things that all writers take for granted – spacing between letters and words, sentence construction, simple punctuation, and even proper formation of letters – are difficult to grasp and perceive for those suffering from dyslexia. A co-occurring disorder called Dysgraphia is a written expression disorder that impacts how a person writes, gives spacing between letters and words and even how they organize their thoughts onto paper.
Successful Dyslexic Authors
Although dyslexia and dysgraphia are learning and writing disorders, there have been a number of people who have suffered from these disorders and still gone on to do amazing story writing for kids.
DavPilkey, author of the Captain Underpants series was diagnosed with dyslexia as a child and he used to act out at school because he simply couldn't understand what his teacher was saying. His teachers would punish him and make him sit at a desk in the hallway and that's where he started writing the Captain Underpants series.
Sally Gardner learned to read only when she was 14 years old and that too, only after she was thrown out of various schools for being 'unteachable'. She was often bullied and called awful names. Today, she is the well-known author of children's books, has been nicknamed the Agatha Christie of children's books, and has won various awards for her story writing for kids.
Other well-known dyslexic authors include F. Scott Fitzgerald, W.B. Yeats, Agatha Christie, George Bernard Shaw among others.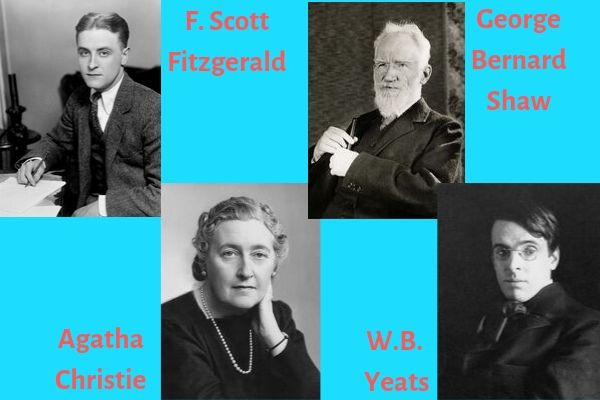 Image Source: Various Sources, compiled on canva
So, there is nothing stopping kids with dyslexia from going on to becoming authors. But, like all children, they too need to hone their writing skills and can start with short story writing. Are there any tips or tricks to make story writing for kids, and in particular, story writing for dyslexic kids easier? Turns out there are!
Story Writing Tips for Kids with Dyslexia 
1. Make It Visual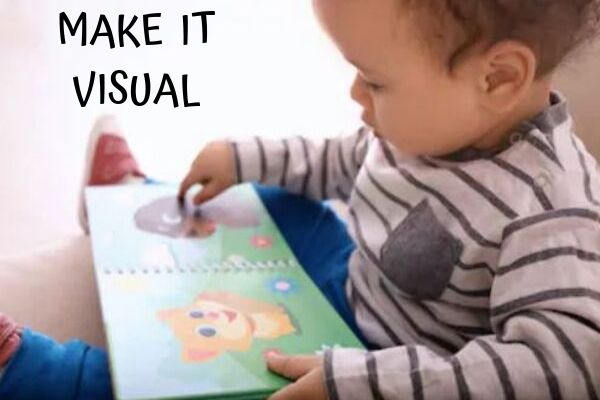 A child with dyslexia is tuned to thinking in pictures and has a stronger visual approach to thinking than one with words. So, in order to teach story writing to dyslexic kids, teachers must use plenty of visual aids so they can connect their thoughts and ideas to the visual. Ask them to articulate their ideas when they see the picture. They could draw the main character and the supporting characters before they actually write about the story. Drawing and creating pictures help in the process of story writing for dyslexics.
2. Create A Sequence
Children with dyslexia can very often understand the complete picture or the whole idea but have trouble working their way up to getting the task done. Creating a simple sequence of steps or a pictorial flowchart is a great tip to use for story writing. An activity to start with would be cutting a story into different parts and asking children to put them together to help develop the plot. Just looking at the story as a sequence helps with story writing for dyslexics.
3. Teach Mind Maps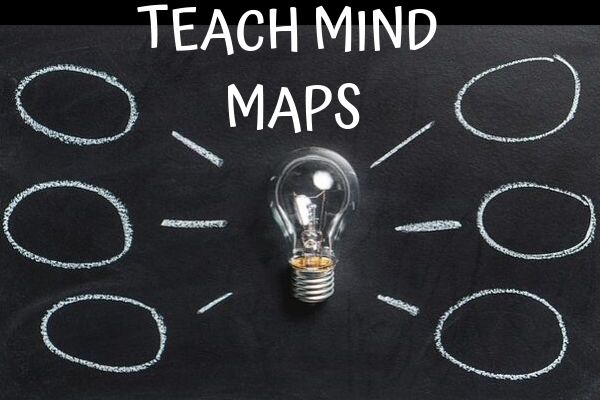 Image courtesy Pixabay.com
A mind map is a visual representation of an idea with all its supporting details. It can be a very effective tool for story writing for kids. So, when you teach story writing to dyslexic children, make sure to ask them to create visual maps even when they develop characters. For example, they can draw the main plot and create multiple bubbles around it with sub plots. This will not just help them look at the story in a visual manner but also helps them organize and collate all the steps needed to achieve the end goal.
4. Use Consistent Language
Try and use the same terms when you are setting writing work. Synonyms and terms, which are commonly used interchangeably, trip up kids with dyslexia and they are unable to understand them.
5. Ignore Spelling and Grammar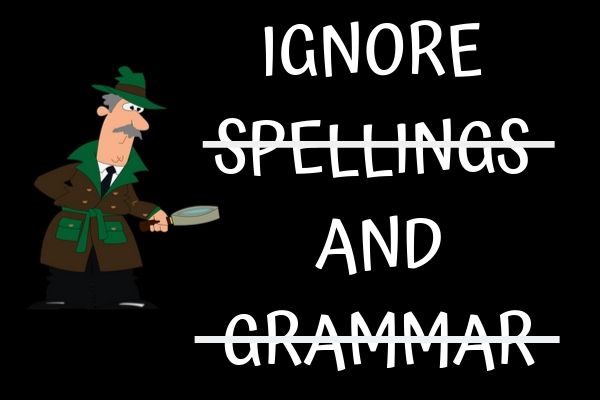 Dyslexia affects a person's ability to bring together letters to form a word correctly and this affects their spellings and sentence construction. Despite the child being able to form complete sentences in their mind, the same can't be articulated on paper. Instead of pointing out spelling and grammatical errors, focus on understanding the story and the characters. Spellings and grammar can be changed and corrected in subsequent drafts.
6. Use A Keyboard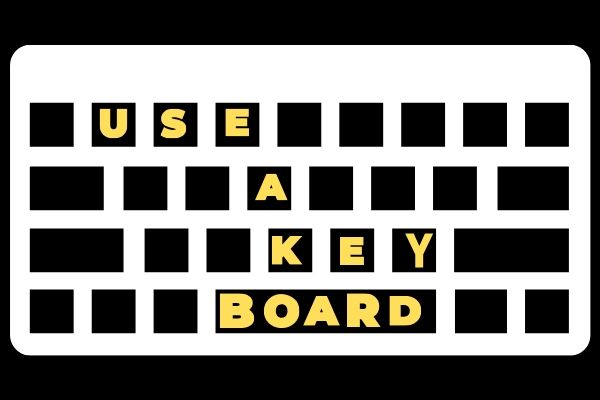 Typing out an assignment or a story with a keyboard has been found to be a lot easier especially when approaching longer writing assignments like story writing for dyslexic kids. Use technology to help with spell checks and grammar correction. There are a great many apps to help with writing skills and creating mind maps as well.
Dyslexia may be a learning disorder but that hasn't stopped people from going on to be really successful in their fields. These tried and tested methods will definitely help dyslexic children with their writing skills. Write in and tell us if it did, we would love to hear from you.
Like this?
Read: How to Improve Writing Skills in Kids
Read More: How to Write an Essay In English
Rati Ramadas Girish
Rati Ramadas Girish is a true manifestation of an urban nomad. She has lived and learned in India, Saudi Arabia, Europe, and the USA. She began her career as a journalist with NDTV and then worked as a folklorist in Houston, Texas. Somewhere along the way she developed an irrepressible love for children's literature and even wrote and published short stories in anthologies. Presently, she writes from home surrounded by her muses —two sons, a large dog, and her indulgent husband.