How to Write an Essay In English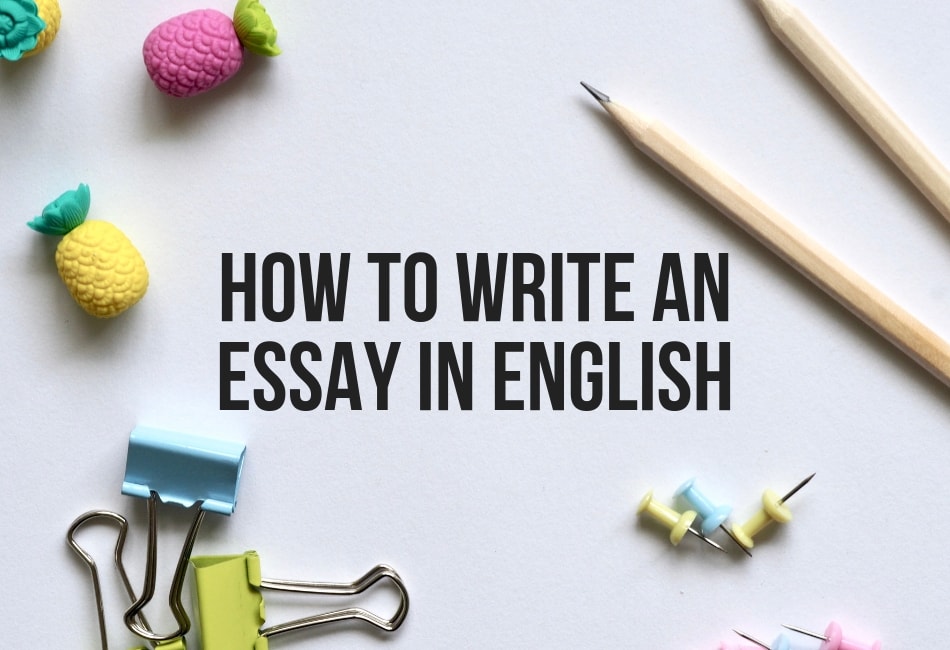 An essay is one of the first pieces of writing that we are introduced to as children. Knowing how to write one is definitely a useful skill that we take through high school, college and our work life. From writing essays on basic topics, we go on to write admission essays, theses and dissertations all the way to employment-related essays.
So, if your child is struggling with essay writing, send them the link to this blog as we're about to explain, step-by-step, how to write an essay in English!
How To Write A Good Essay In English

A good essay writer builds on an interesting idea, developing it by adding layers, ensuring that the reader understands exactly what the person is trying to say.  That being said, everyone follows a universal, basic structure while writing.
Introduction – Body – Conclusion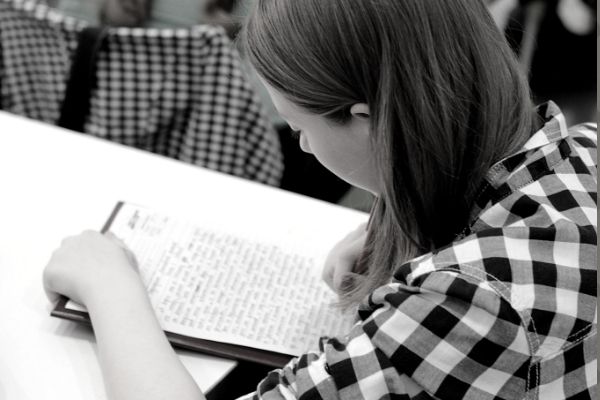 Image courtesy www.canva.com
English Essay Writing Tips: The introductory paragraph and conclusion statement is important and must be given special attention because they create an impression on the reader, being the starting and ending point of your essay.
An essay can have multiple paragraphs but it is important to make sure that they connect with each other to maintain a flow between them. You should always try to maintain the same tense and point of view throughout the essay unless you are able to justify the change in tenses like a flashback or a prediction. Overall essays should be an extension of you in the form of your thoughts and ideas.
There are many forms of essay writing but they can all be classified under these four broad types.
The four major types of essays include:
Narrative
Descriptive
Expository
Persuasive
We have also included a few examples and thinking points, but these are variable, and you may choose to approach the topic in an entirely different way.
1. Narrative Essays

'Narrative' usually indicates the presence of a story. So, narrative essays are essentially essays with one or multiple stories embedded in them. These kinds of essays try to highlight a point or message by the author using stories or anecdotes as examples.
A narrative essay is easy and relatively more fun to read. They are also fun to write. One gets to introduce characters and build a plot and create suspense or drama in an essay! Autobiographical or biographical essays are also a subset of narrative essays.
You could use the examples below as a starting point to write a practice essay.
My First Day In My New School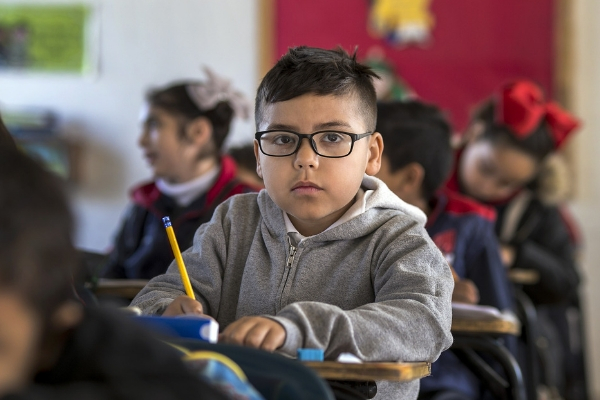 Image courtesy canva.com
Introduction – Why are you going to a new school? How are you feeling? What are the top 5 things you are thinking about before heading to school?
Body – How do you travel to school? Recall the happenings of the day in chronological order. Describe a couple of events in detail. Describe the people, how they look, what that made you feel.
Conclusion – What was the most important thing you learnt today? What are you looking forward to at your new school and in the coming year?
A Time When The Power Went Out
Here you will first have to decide what you would want to share. Is it a scary experience or one where you made new friends? Or Is it a time where your family sat down together and had some fun?
Introduction – What were you doing before the power went out? How did you and the other people around you react to this power cut?
Body – How did you come to the decision of what to do? Was it provoked by something? Describe in detail. Create a mood with your words. Narrate what happened and create cute or scary moments based on the mood you are creating. Was there any problem you were facing? How was it resolved?
Conclusion – Why had the power gone off? When did it come back? How did you and the others react when it finally came back?
2. Descriptive Essays

Descriptive essays are loaded with descriptions, and, yes, all essays on a certain level are descriptive. However, you have to go the extra mile with this format. Detailed descriptions are the key to making these essays distinctive from the rest. Use your senses here to dive deeper and also help the reader connect with what you have written.
Practice writing essays with these examples:
An Hour At The Railway Station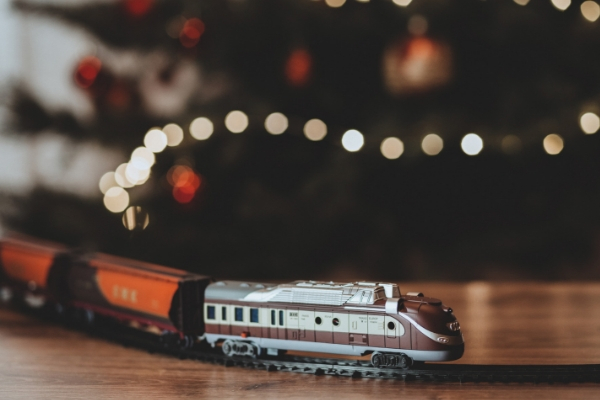 Image courtesy Canva.com
Introduction – Why go to the railway station? Are you going for the first time or do you go often? What kind of station is it?
Body – Focus on your senses – what do you see, hear, feel, touch, smell? Describe the people, location and some incidents there.
Conclusion – Did you learn something new? Was there something from your hour there that stayed with you?
Introduction – What are festivals? Why do we celebrate festivals? How many festivals are celebrated in the world? How do they differ across cultures and communities?
Body – Which is your favourite festival? Why? How is the festival celebrated? Are there different ways to celebrate this festival? How do you personally prepare for this festival? Share a special memory or incident attached to the festival.
Conclusion – How do others feel about this festival? How would you want to celebrate this festival in the future?
Tips for parents: While writing a narrative or descriptive essay, children mistake details to be the time at which everything happened. The timing is important but avoid making it sound like an itinerary or timetable chart.
Expository and Persuasive Essays are introduced to children when they are a little older because it requires higher-order thinking. The topics call for awareness, systematic thinking and research, and the format necessitates an advanced level of writing.
While writing these essays, it is a good practice to do some research on the topic before they start writing. Coming up with a thesis statement or topic sentence, creating a web of ideas and collating all the information to support your thesis will ensure smooth sailing through the final writing process.
3. Expository Essays

These kinds of essays are informative and are written with the main purpose of explaining and providing facts, information and a new perspective to readers. They can be written on just about any topic.
Some examples include: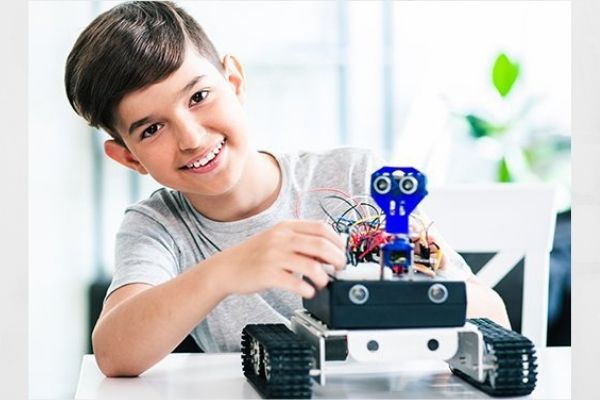 Image courtesy parentcircle.com
Introduction – What is Artificial Intelligence? Where and when did AI emerge? How has it grown in the past year? Make your point by adding indisputable statistics and facts.
Body – How can AI be a part of our daily lives professionally and personally? What are the advantages and disadvantages of AI? Make sure to add many examples and to quote from studies that prove the points that you are trying to make.
Conclusion – What is your take on AI? Is there an alternative to AI? How can we strike a balance between having AI in our lives and at the same not surrendering to it?
Stress And How To Beat It? 
Introduction – What is stress? What are the different forms of stress? Who all experience stress?
Body – What are the symptoms of stress? Why do people get stressed? What are the biological, psychological and sociological reasons? What are some of the ways in which we can beat stress?
Conclusion – Why should one try to beat stress? What is its impact? Personal opinion if any.
4. Persuasive Essays

Persuasive essays are also known as opinion essays. These essays are argumentative and can be described as debates on paper. They present two opposing views for the given topic and the author has to choose one side, provide enough evidence and provide justification for the choice.
This kind of essay is more impactful when the writer is also able to provide evidence as to why the arguments for the opposing idea don't hold strong.
Some topic examples include:
Children Should Be Allowed To Vote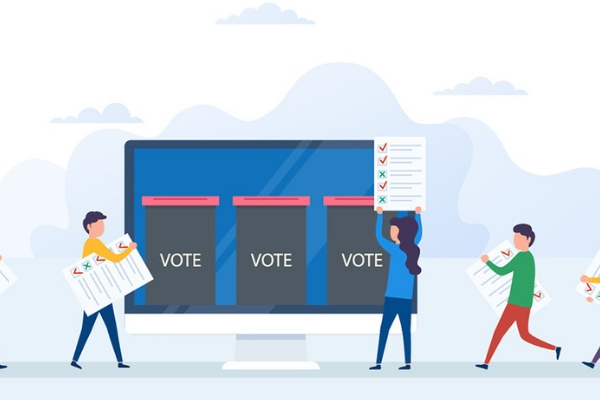 image courtesy  voices.com
Introduction – What is voting? What is its purpose? Are children allowed to vote now? Talk about the Universal Adult Franchise.
Body – What do you think? If children should be allowed to vote, why? If not, then why? Pick a side and prove the other side's points invalid, with strong research. Discuss the impact of the same.
Conclusion – Why did you pick that particular side? Summarise the body.
Introduction – What are exams? What is its purpose? Who all take exams, what are the different types of exams?
Body – What do you think? What are the pros and cons of examinations? What weighs higher on your own scale? What is the outcome of either of the sides being dominant?
Conclusion – Is there a specific reason why you choose a side? Summarise the body and add some points if you like.
Essay Writing Topics In English

Here is a list of essay topics that may help you. Children can be asked to write essays on any one of the topics. Remember that some of the topics for expository essays and persuasive essays cannot be attempted by younger children.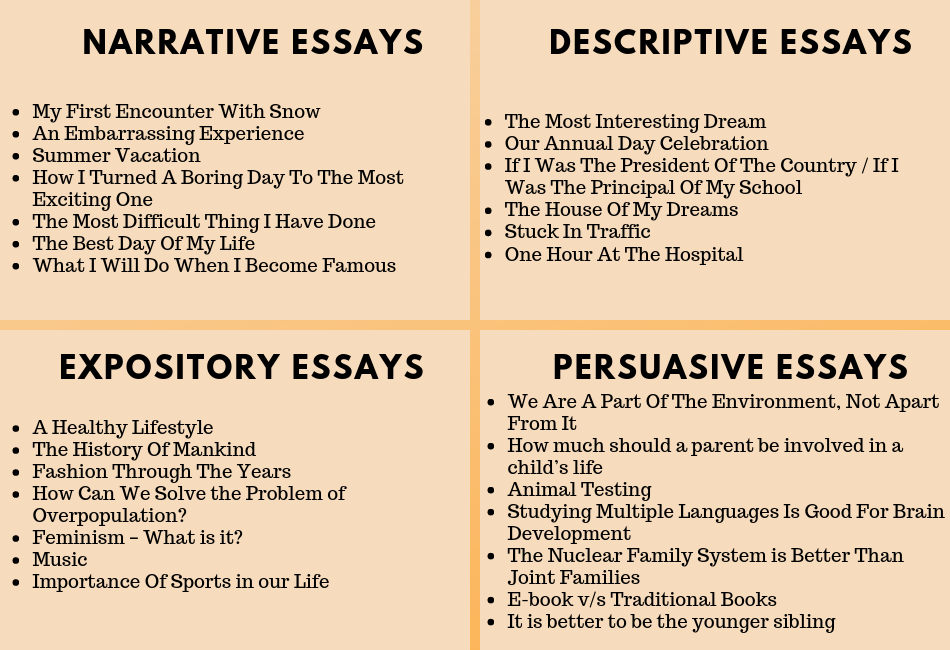 Why Write An Essay?

A written essay reflects your personality and can reveal important aspects about the writer.
Attitudes
Motivations
Mindset
Critical Thinking
Organizational Skill
General Awareness
Writing Skills like sentence structure, organization of thoughts, spellings, punctuation, vocabulary, grammar and so on.
Creativity
Values
Regular essay writing helps improve your writing skills. Written communication is the most universal and trustworthy way to engage with others and it has become more of a life skill rather than just an academic one.
Essay writing can be quite a joy, because you have complete freedom to mould a topic any way you like and we recommend children definitely give it a try, especially with a topic of their liking. We are sure they will find their voice right amid words.
If you're interested in more ways to improve your child's writing skills, do have a look at our blog on creative writing by author Katie Bagli HERE. The best way to improve writing skills, in our opinion, is to read more books! Luckily, GetLitt! has a range of children's books for all ages. So, head to our library today to check them out!
Happy Reading!
Like this?
Read: How To Write A Movie Review!!
Read more: Best English Writing Skills Books
Feature image courtesy: www.canva.com