Rabindranath Tagore Book List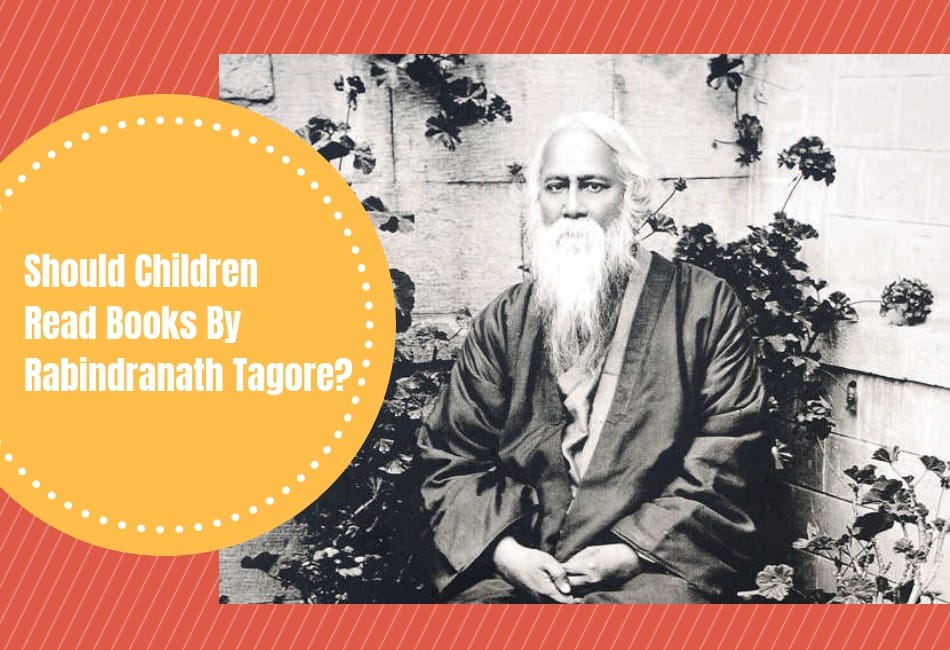 6211 Views
August 28, 2019
Dramas, mysteries, comedies, romances – there is no genre that has been left untouched by the great Indian author, poet and musician – Rabindranath Tagore. His books are a source of joy for young and old alike. From tackling serious social evils to expressing familial love – he has written about it all!
Who is Rabindranath Tagore?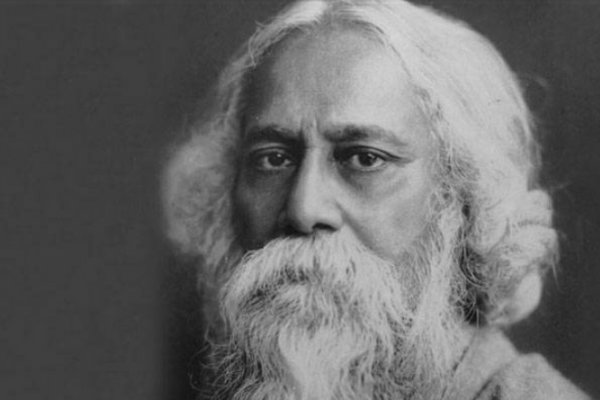 Image courtesy indiatoday.in
Gurudev, Kabiguru, Biswakabi – he was endearingly called by many names. Rabindranath Tagore became the first non-European to win a Nobel Prize for Literature which he was awarded for his book Gitanjali – a compilation of 103 poems. Not only did he establish himself in history but he also started a writing renaissance in West Bengal.
His passion for literature started at a young age, and even then his talent didn't go unnoticed. At the age of 16, he published his first substantial poem under a pseudonym. It gained success almost immediately and soon after he released a series of short stories and dramas. However, Tagore's tale doesn't end at books and poems – he was a revered musician as well. In fact, he created the Indian national anthem!
Why Should Children Read Rabindranath Tagore?

Many believe that Rabindranath Tagore's writing is meant for an older, more mature crowd, but this isn't completely true. He has written various short stories meant for the minds of adept young readers. Let us give you some reasons why your kids should read Tagore's majestic work:
In his books, Rabindranath Tagore tackles various social practices which were unjust and cruel. His work not only educates us about that era but also encourages readers to interpret his opinion for themselves.
Rabindranath Tagore's books are quintessentially Indian; they teach us to be proud of our culture and roots. They also provide a lot of information about the 20th century and picture of what our country was like then.
Best Books by Rabindranath Tagore

Rabindranath Tagore has a host of great books for all age groups. Let us provide you with a carefully prepared list of his finest work. We have broadly categorised the books by age-groups, but this can vary depending on a child's reading level.
Rabindranath Tagore Books for Kids (9-14 years)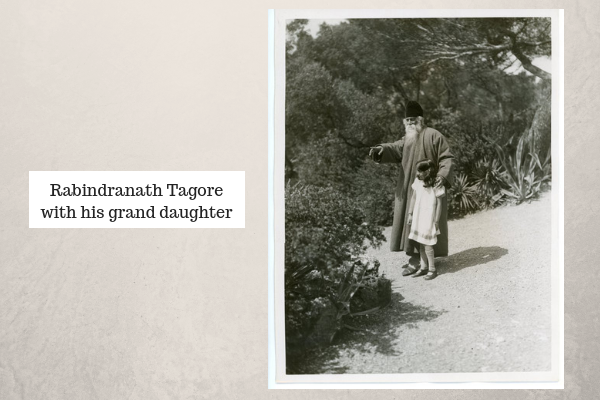 Image Courtesy Scroll.in
1) Kabuliwallah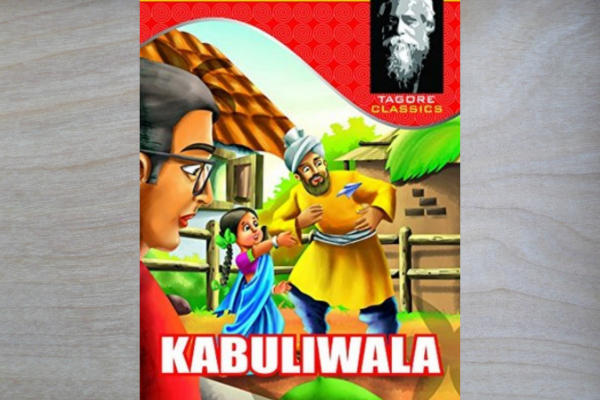 Image Courtesy- goodreads.com
This is a short story about a merchant from Pashtun who visits Calcutta every year to sell dry fruits and spices. Over his many trips, he befriends a young girl named Mini. These two formed a strong bond. Things were going just fine until an unexpected event causes turbulence in their relationship. Will it crumble under pressure – or will it become stronger than ever?
2) The Little Big Man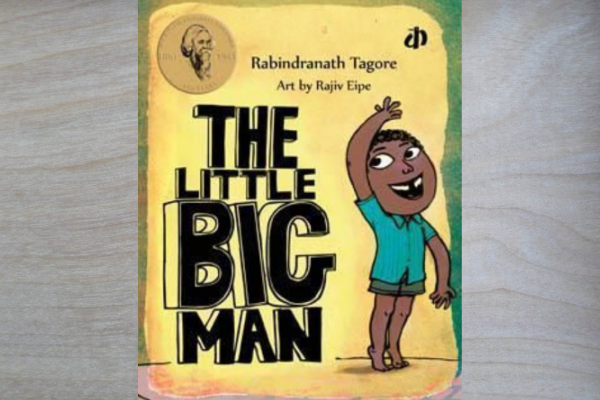 Image Courtesy Katha Books
Every young child dreams of the day they can fit into their parents' shoes. Well, this is a story about a young boy who, literally, tries his father's shoes on every day, but in vain. Tagore tells this story from the eyes of the little boy. He describes how growing up in a father's shadow feels for a small boy. It is a fun read and something any child would relate to!
3) The Astronomer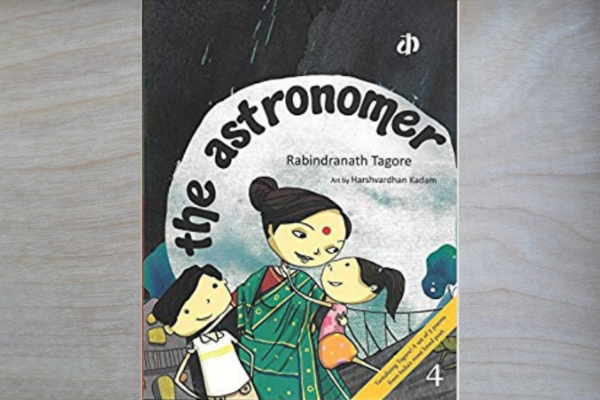 Image Courtesy Katha Books
In this short story, a young girl tries to catch the moon. She spends days devising plans and simply staring up at the moon, adamant her big plans will work. However, her elder brother, well, he thinks otherwise. Does the young girl hold her ground or does the brother manage to get in her way?
4) Clouds and Waves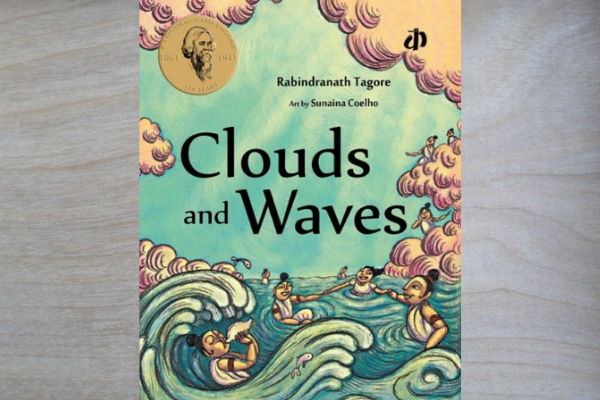 Image Courtesy Katha Books
In this book, readers follow a child who appreciates the beauty of nature – seeing the world from his eyes, as he travels the countryside. His pure and simple descriptions of everything he sees will melt your heart and allow your children to see nature in a different light as well.
5) The Land of the Cards: Stories, Poems and Plays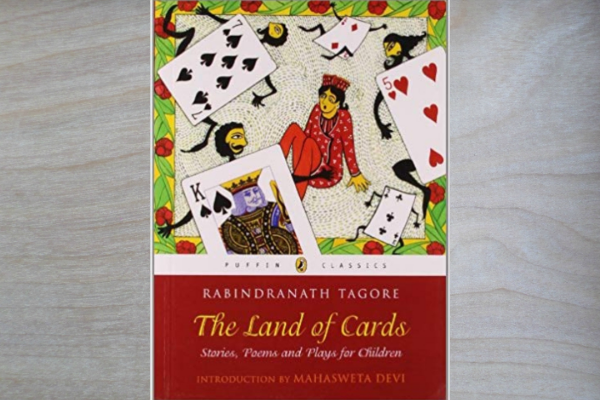 Image Courtesy- Penguin Classics
An anthology of Tagore's poems, plays and stories – this book will give your children a glimpse into Tagore's work as they navigate through a host of stories, each expressing a different emotion. It will encourage your children to connect with their inner self and introspect!
Rabindranath Tagore Books for Older Readers (15 years+)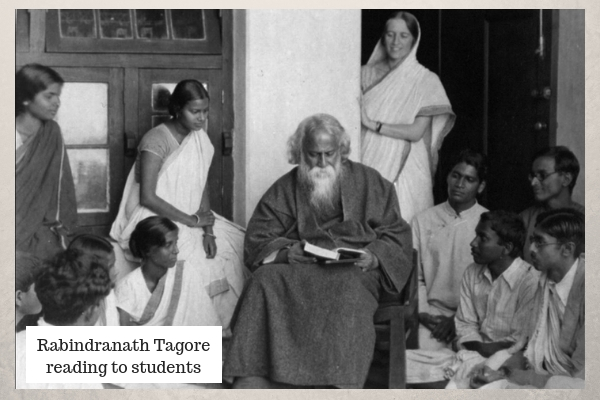 Image courtesy thestatesman.com
1) Gitanjali (Song Offerings)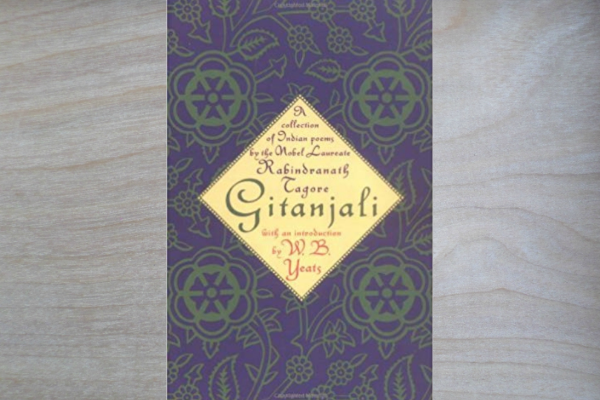 Image Courtesy- simonandschuster.com
The Nobel Prize winner, Gitanjali, is a real work of art. This compilation of 103 Bengali poems has now been translated into many languages such as English and Hindi. Each poem has a strong devotional tone and will invoke a sense of faith in the reader's heart.
2) Gora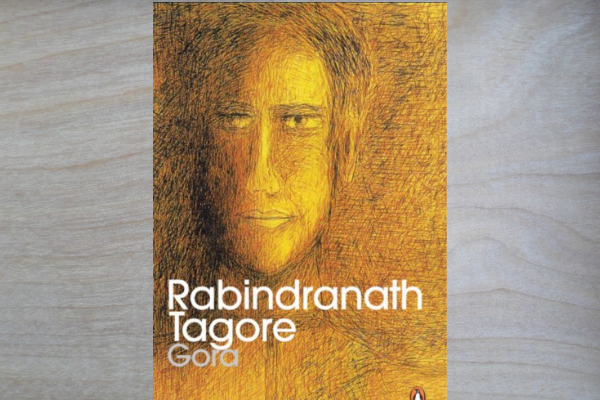 Image Courtesy- penguin.in
Gora cemented Tagore's place as a visionary and as someone who writes compelling, thought-provoking literature. In this book, he tackles some of the most controversial social practices head-on. Tagore hoped this book would transform the country's social, political and religious scene. His analysis of that time is still applicable in today's modern world, and everybody should read this book at least once in their lifetime.
3) Shesher Kabita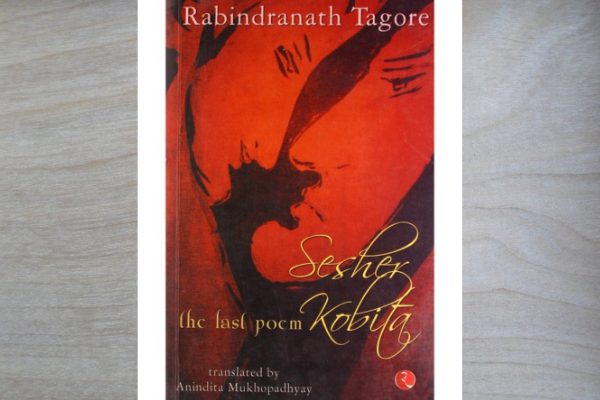 Image Courtesy- shoparu.com
Tagore had hit a lull according to many until this book was published. It is a satirical novel which mocks all of Tagore's haters. Amit, a young poet from Calcutta falls in love with Labanya, a girl from Shillong. They both share a love of literature. However, the catch is that Amit is an anti-Tagore youth who can't stand Rabindranath Tagore's work, contrary to Labanya, who has a deep passion for Tagore's books. Will this rift in interests cause problems for the young couple?
4) The Postmaster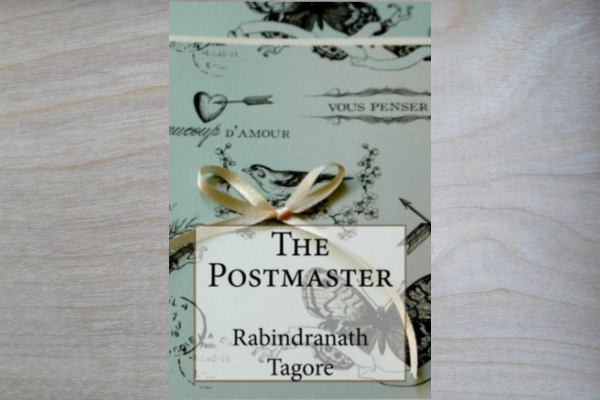 Image Courtesy- penguinbooks.in
This book was written by Tagore in a period of complete isolation. Who knew this would transform him into one of India's greatest romantics? It depicts human emotions in such a way that it will lead you to believe that they exist in parallel. It is all about the notion of duality – comparing life in the city with a village life or the belief in the natural vs supernatural. Read the book to find out how he pitches each idea against another!
5) Ghare Bhaire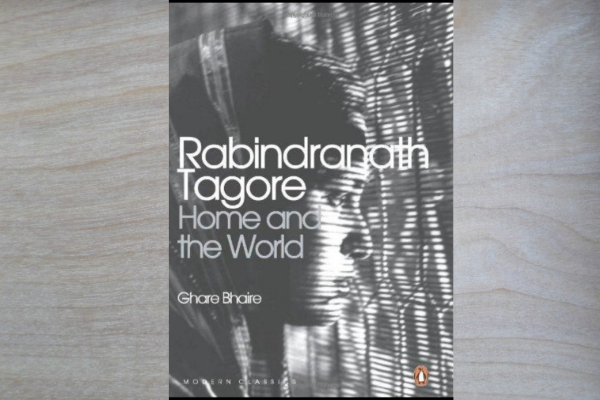 Image Courtesy Penguin
This book is a collection of 10 essays and short stories which cover the complexity of colonial history. Tagore gives critiques on religion, nationalism and the historical processes of old colonial India. Ghare Bhaire is different from the others because it goes deeper and covers topics unseen and unheard by most. It is of great value to those interested in Indian literature.
Alternative Books To Rabindranath Tagore

If for any reason you can't get your hands on a Rabindranath Tagore book at the moment, don't fret. GetLitt! has many great alternatives – each will provide you with an equal sense of patriotism and inspiration.
1) Mangal Pande by Toni Patel (Amar Chitra Katha)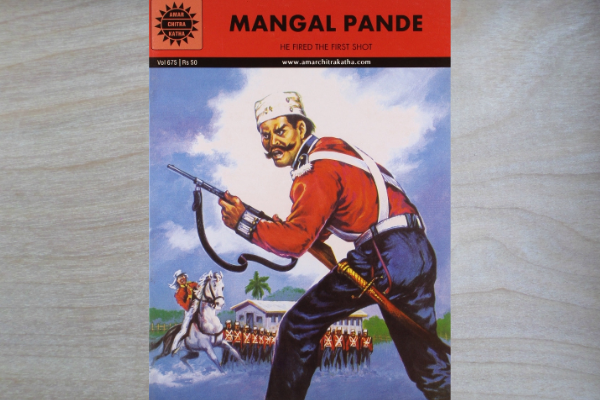 Sepoy Mutiny of 1857 – a pivotal moment in Indian history which sparked the First Independence War and yet, it's sad that not many are aware of this. Mangal Pande is a hero in Indian history who does not get the credit he deserves. Read this graphic novel about the battles and his vital role in them- it will invoke a sense of patriotism, and your child will learn a piece of Indian history.
READ Mangal Pande HERE!
2) The Invincible Weapon by author Sowmya Putta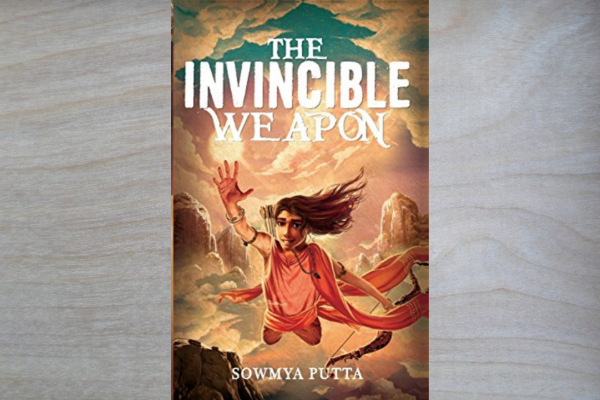 The kingdom of Mahadroni is under attack, and the only thing that can protect them is Maharishi Gavishta's weapon. Abhi, the young prince of Vaishali, plans to go to the Gurukul and contest with the other heirs for this weapon, but during his time there; his younger brother goes missing. He is torn between the two situations. Whom to help, his kingdom or his brother? Embark on this fast-paced, exciting journey with Abhi!
READ The Invincible Weapon HERE!
3) Climbing Rainbows by Author Sreelatha Radhakrishnan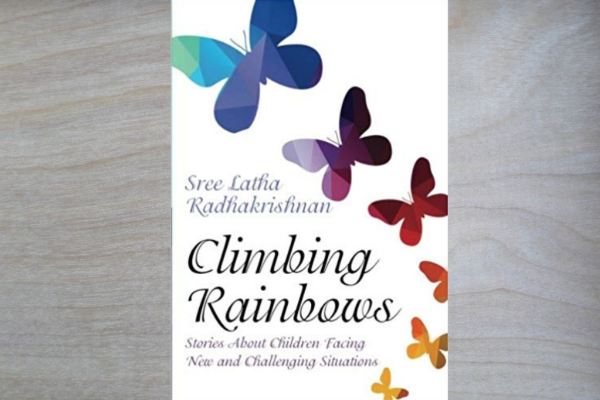 Tweens, teens, young adults – they all think that their life is the hardest and the worst. Well, let them find solace in the fact that they're going through a transitional phase. This book is all about their growing pains, as they learn about new things in life. Your kid will relate to a number of scenarios. It is a must-read for young adults!
READ Climbing Rainbows HERE!
So, this brings us to the big question – Will you introduce the work of Rabindranath Tagore to your child? We hope we've given you enough information to say 'yes' to that question!
However, if for whatever reason you want to read other fabulous Indian authors, don't worry! GetLitt! is at your disposal, we have an extensive library, all you need to do is subscribe to get access to Indian children's books!
Like this?
Read: 17 Poetry Books for Kids
Read more: Award-Winning Books for Teens