List of Agatha Christie Books Your Kids Should Be Reading!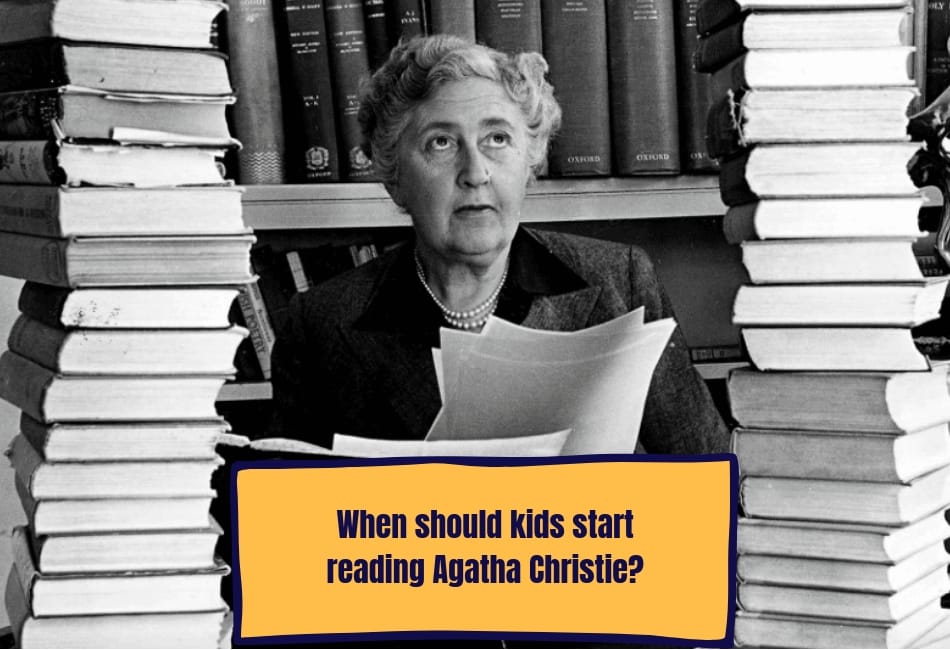 21440 Views
August 28, 2019
Ever wonder what it's like to live through a murder mystery? Do you want to solve puzzles and find clues all across the planet – from Baghdad to Mesopotamia to London? Do you want to 'be' there rather than read or watch the detective story? Well, if you answered yes to all these questions, worry not. Agatha Christie will provide you with all of that and more. We're going to embark on a journey that dives deeper into the life and literary work of the iconic Agatha Christie, so let's get started!
Who Is Agatha Christie?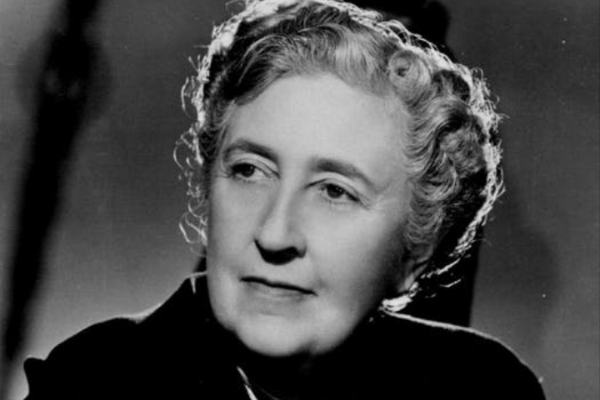 Image Courtesy- startribune.com
Born as Dame Agatha Mary Clarisse Miller, she has written 66 detective novels that have stood the test of time. Besides her notable literary talent, she was also a healer and caregiver. Christie served as a nurse in a hospital in Devon during the First World War. She also worked as a pharmacy assistant in University College Hospital, England. Once she realised that medicine was not her area of keen interest, she tried her hand at writing.
The first book Christie wrote was rejected by  six different publishers and yet, she didn't stop trying. In 1920, her first book "Mysterious Affair at Styles" was published and suddenly, Agatha Christie became world famous!
She was first married to Archibald Christie who, after 12 years asked for a divorce. After this heartbreak, Christie disappeared. Nobody knows where she went and for how long this period of silence lasted – many doctors believe she suffered from amnesia as she herself refused to talk about that period.
However, in this time frame, it was uncovered that Christie wrote under the pseudonym Mary Westmacott. These six books  were completely different from her usual style. Life after that took a complete turn- not only did Agatha Christie become a household name, but she also remarried a man called Max Mallowan with whom she led a happy life.
Winning awards is one thing, winning readers' hearts is another – Christie has managed to do both thanks to her novels. Not only was she named by Guinness World Records as the best-selling author of all time but she was also the first recipient of the Mystery Writers of America award.
About Agatha Christie's Books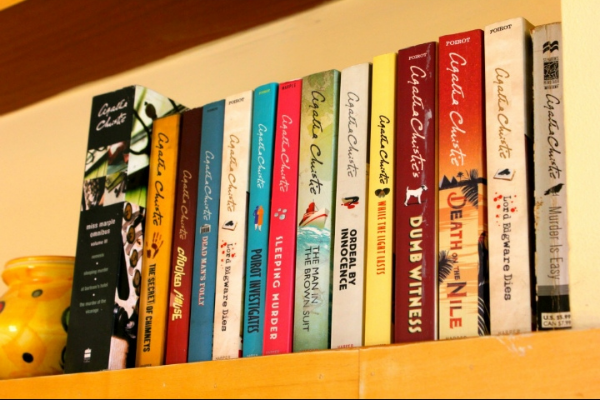 Image Courtesy- perfectskincareforyou.com
Agatha Christie is the Queen of detective fiction, murder mystery and thriller novels. She doesn't just give you a beautifully written story, instead  she weaves a tale with carefully measured details.
Each novel or short story she wrote, was inspired by events she has witnessed. Christie used her life to explore various fields of her liking such as anthropology, biology and medicine and used their references in her books. Her education in these fields helped her to write books with surprisingly accurate details. We can see how her life experience trickled down into her novels. Her medical career gave her a deeper understanding of drugs and poisons which is reflected in her short stories and novels. She also had a passion for travel and archaeology.  She even travelled to the ruins of Mesopotamia, explored the lands of Baghdad and visited Egypt – each of these experiences are used in her literature.
Agatha Christie devoted her life to detective fiction; she was even a part of the detection club which had many mystery writers such as Jessie Rickard, Baroness Emma Orczy and Martin Edwards as its members.
Agatha Christie created a few main characters – some detectives while others notorious troublemakers. They include sleuthing spinster Miss Marple and an eccentric Belgian detective, Hercule Poirot, both of whom are featured heavily in many of her fantastic books.
Adaptations Of Agatha Christie's Books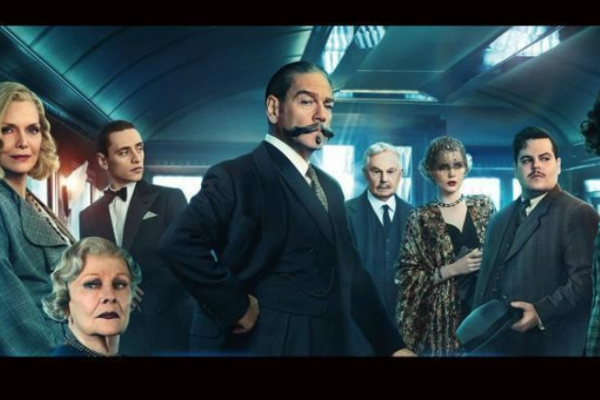 Image Courtesy- livemint.com
Agatha Christie is a world famous author, hence it will not come as a surprise that her books have been taken up by translators, playwrights and directors to transform her books into various realms of media.
From the early 1960s, Agatha Christie's books were translated to other languages and hence were read by people all around the world. It was also around this time playwrights started writing scripts on the basis of her work for audiences. There have been many movies made too, and not just in Hollywood but even Bollywood! Ever heard of the movie Gumnaam (1965), Dhund (1973) or Aar Ya Par (1997)? Well, believe it or not, they were based on the books 'And Then There Were None', 'Unexpected Guest' and 'Endless Night' respectively –  some of Christie's most well known work!
However, if you're not familiar with these titles, you must have heard of the movie 'The Murder on Orient Express (2017).'  It was one of the most talked about movies of that year! There are more movie remakes of Agatha Christie's books,  such as The Alphabet Murders based on the books ABC Murders and 4.50 From Paddington. This is just the start – Agatha Christie has left us a truckload of other novels and detectives that are just waiting to be captured by TV and movies.
Why Should Children Read Agatha Christie's Books?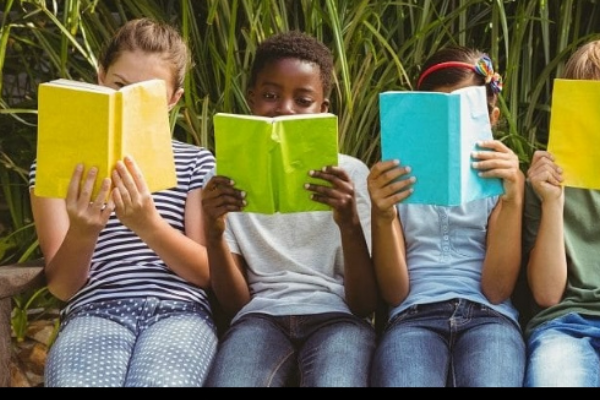 Image Courtesy- kensingtonmums.com
Many parents prefer to keep their kids away from murder mysteries until they hit a certain age, and to be honest, they are not wrong. Many books today have become crass and gory in their depiction of violence. They glorify murder and violence which may lead to a negative impact on a child's behaviour and understanding of this delicate topic.
However,  Agatha Christie's murder mysteries are slightly different. She talks about the cases and personalities involving the mysteries, focusing on human emotion. This kind of portrayal of death and murder tend to be less jarring for young children.
A Crime Reads article by Laura Thomson states that Christie was interested not in murder, but in English Murder, which relates to the human dynamic and relations rather than violence. Apart from being a harmless murder mystery author , Christie will introduce your children to a time in history and to social events they aren't familiar with. It will be very informative and will spark an interest to know more about the culture and heritage of other countries. Lastly, even though this goes without saying, her books are extremely creative and out of the box. Hence, these books will allow your child to push the boundaries, when it comes to creative thinking.
How To Read Agatha Christie Novels?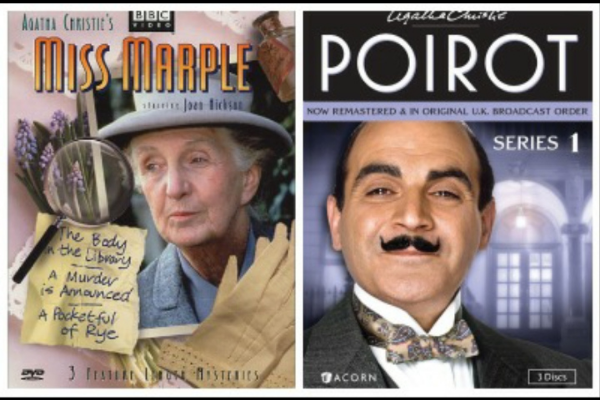 Image Courtesy- spunkymysterbooks.com
Agatha Christie's books were independent and they come with no set chronological order. You can read whichever book, whenever you like. However, simply for the ease of understanding, she does have a few characters that are the main protagonists in many of her books. If  you wish, you can read each character's books at once. This will help you understand the character as a person and check out their development throughout the books and short story collections.
Here are some main characters:
Hercule Poirot (33 novels)
Miss Marple (12 novels)
Tommy and Tuppence (4 novels)
Superintendent Battle (5 novels)
Other books are stand-alone novels and can be read at the reader's discretion.
List of Agatha Christie Books
Agatha Christie has provided the world with innumerable books, all of them better than the last and contributing something new to her readers. To break this monotony and yet show them the best of Christie's universe, we present to you a list of the best books written by Agatha Christie
1. Mysterious Affairs at Styles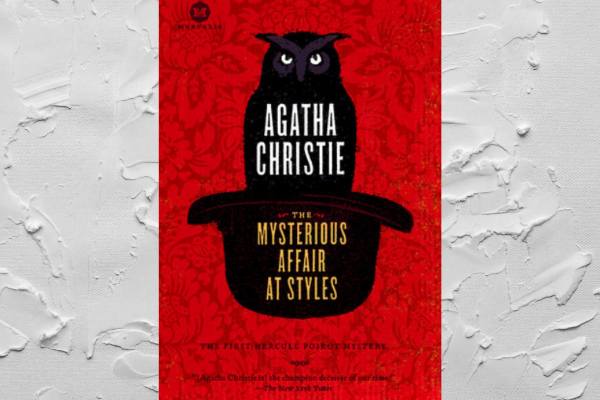 Image Courtesy- penguinrandomhouse.com
This is the first book completely published by Agatha Christie – it was written by her in the middle of the First World War. This book introduces the spectacular character of Hercule Poirot – a Belgian refugee of the Great War who settles in England. He buys a home next to Emily Inglethorp who helps him adjust to normal life again. Things go smoothly until poor Emily is poisoned… in her own house. Questions and suspects both are in abundance in the tiny village of Styles. There is only one man who could help solve this mystery- Hercule Poirot. To spice it up, Christie has also provided us with maps of the house, fragments of the will and descriptions of the murder scene – put your thinking caps on!
2. Death on the Nile (header 3)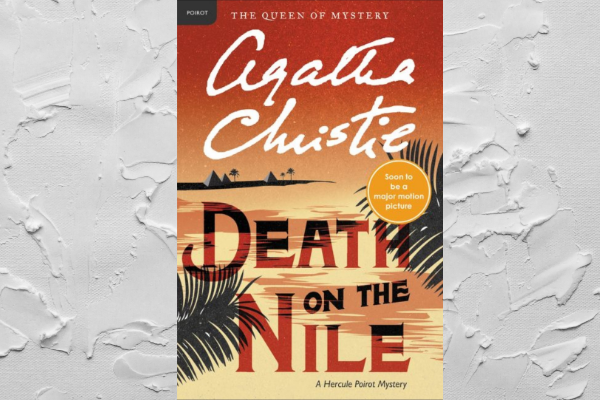 Image Courtesy- harpercollins.com
A peaceful cruise's sanctity is destroyed when a young socialite, Linnet Ridgeway, has been shot right through the head.  Who would have wanted to kill this young girl and why? Nobody knew Linnet as well as they claimed to and so the responsibility once again fell on the shoulders of Hercule Poirot. Find out what happens in this twisted and ominous journey.
3. And Then There Were None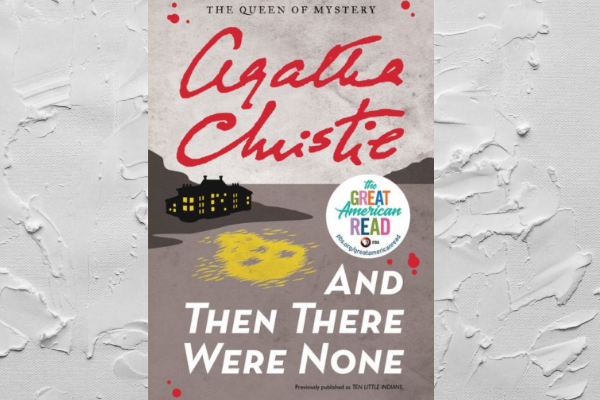 Image Courtesy- harpercollins.com
Here is a classic, drama-filled Agatha Christie book. In this spine-chilling novel, ten strangers have been lured to a lavish island mansion. A mysterious and unknown man who goes by the alias of U.N Owen has invited these strangers. However, upon their arrival, this man is M.I.A, and the ten strangers find themselves unable to leave the mansion! The plot thickens when one day a record is played, accusing all the strangers of a dark secret. Doesn't this mystery novel sound exciting? Unravel all the secrets when you read this book!
4. Murder of Roger Ackroyd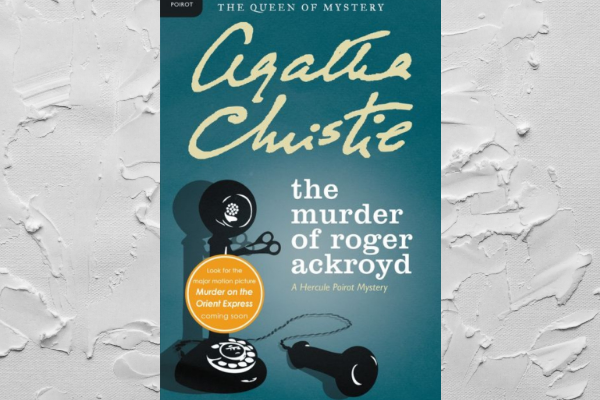 Image Courtesy- harpercollins.com
This is the book that is known to have changed Agatha Christie's career.  The Murder of Roger Ackroyd is full of twists, turns and startling reveals that till date, nobody has been able to predict while reading. The protagonist Roger Ackroyd was a sly man – he knew too much for his own good. Others did not like the fact that he knew so much so they had him killed. Brutally. Stabbed through the neck multiple times. But who did it? Well, that is something not even Roger Ackroyd knows. Read the book to find out who does.
5. Murder on the Orient Express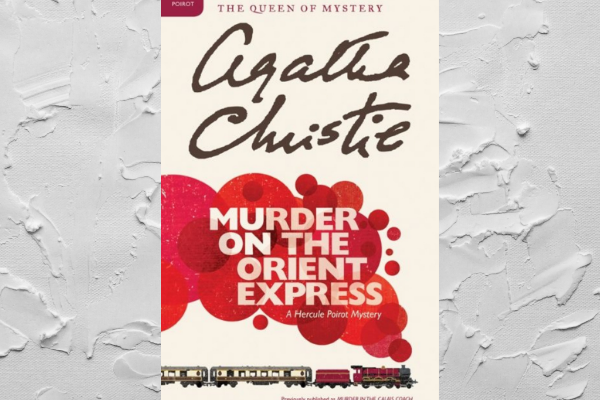 Image Courtesy- harpercollins.com
Arguably, one of the best mystery novels of all time. The season is ripe and the Orient Express is teeming with socialites and members of the elite. Just after the clock strikes 12, a heavy snowfall stops the train from moving forward. The passengers cannot leave and nobody can enter, but by the next morning there is one passenger less. An American business tycoon is found dead. Nobody knows who did it! Nobody knows how they did it! Will Hercule Poirot find out who the murderer is in time or will one more life be lost?
6. Hercule Poirot's Christmas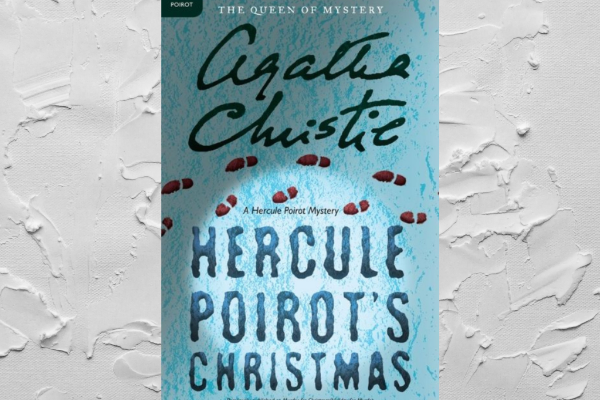 Image Courtesy- harpercollins.com
Festivity is in the air, since it's Christmas Eve. The Lee family reunion is much awaited by all its  members but the happiness is shattered by a crash followed by ear- piercing screams! Simon Lee, the tyrant and the head of the family, is found dead in a pool of his own blood.  Lucky for the family, as one would assume, Hercule Poirot is right next door staying at his friend's house in the village. He is called upon to solve this uncanny mystery but what he finds unsettling is that there isn't an atmosphere of sadness and mourning – nobody seems affected by Simon's death. That can't be right, can it?
7. Crooked House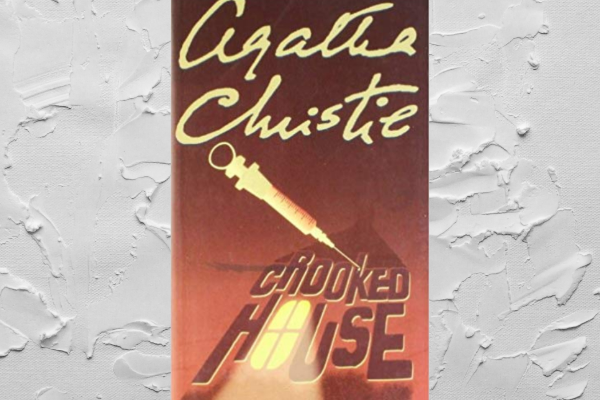 Image Courtesy- harpercollins.com
The Leonide family was a happy one; they were peaceful and not warring like most rich families. This was until the unexpected murder of the patriarch of the family. Aristide Leonide, is found dead in his London home. He was murdered by a fatal injection and nobody knows who has done it.  Was it the old man's young widow or Charles Hayward, his granddaughter's fiancé? Was it even a murder, who knows!
8. One, Two, Buckle My Shoe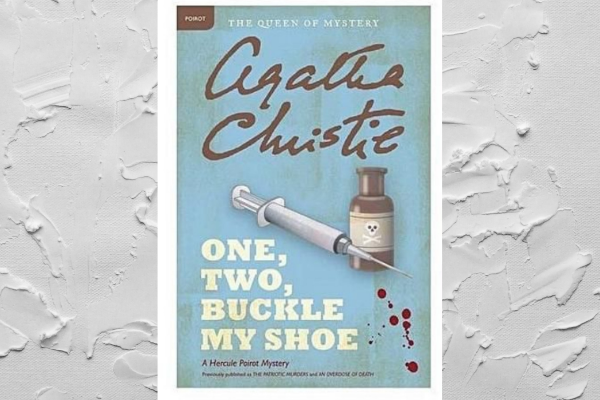 Image Courtesy- harpercollins.com
In this novel, a successful dentist is  found with a gruesome, blackened hole right below his temple.  Did he kill himself? Very strange, indeed. Later the same day, one of the dentist's  patients is found dead, dosed with a lethal amount of an anaesthetic. Again, very strange!  Is it a murder by the now dead dentist? A murder and a suicide – very easily identifiable but something doesn't add up. Why would a successful dentist kill a common patient with no motive at all?  Well, without giving away too many spoilers, the answers may be linked to a shoe buckle!
9. Unfinished Portrait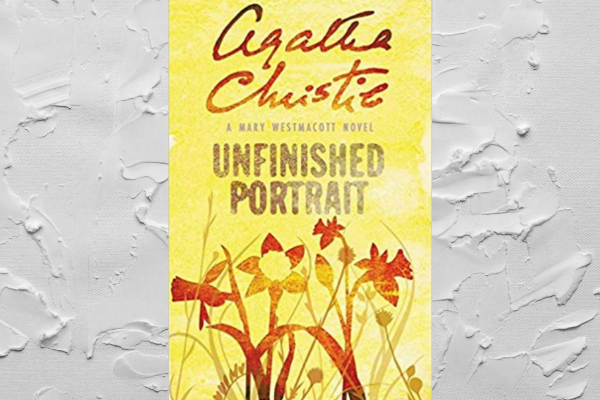 Image Courtesy- harpercollins.com
Celia only loved three people in her entire life – her mother, her husband and her daughter. Throughout the course of her life she always had at least one of them to support her, but suddenly all of them abandoned her. Celia, one day, ventures onto an exotic island where she stumbles upon a mysterious man, Larraby who is a very successful portrait painter. They speak for hours about life and loneliness and their fears. Celia is on the verge of committing suicide and Larraby is the only one who can help. Will he?
10. The Man in the Brown Suit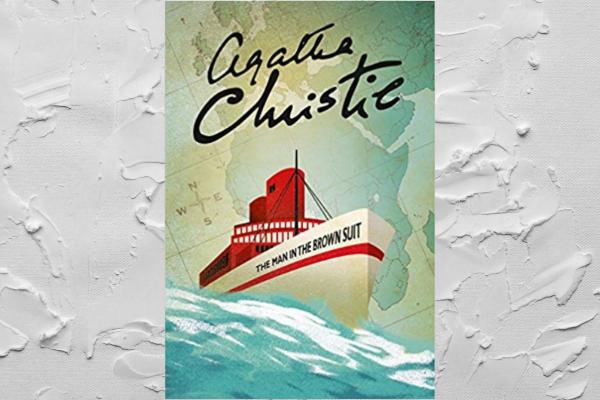 Image Courtesy- harpercollins.com
Our protagonist Anne Beddingfield – a young, bubbly girl – craves an exciting life. So, she moves from her quaint hometown to London where she falls into an unexpected adventure.  A funny smelling, old man falls off the platform and onto the train rails at an Underground station. He is immediately electrocuted to death. The police rules it an accidental death and moves onto other business, but Anne? She suspects foul play when she spots a man, in a brown suit, examining the corpse. Equipped with this singular clue, Anne sets out on a mission –  bring justice to the departed and find the mystery killer!
Alternative Indian Mystery Books

The world of Agatha Christie is magical and marvellous, but it is also challenging and daunting for novice readers. If you wish to read some starter books before embarking on a journey into the Christie world, we've got you covered. There are some homegrown alternatives from GetLitt!'s own library. Books with the same sense of mystery and intrigue, books that will be able to captivate you with their  amazing plot lines and interesting characters. Let's have a look!
1. The Missing Mathematics Notebook by Author Amrutash Misra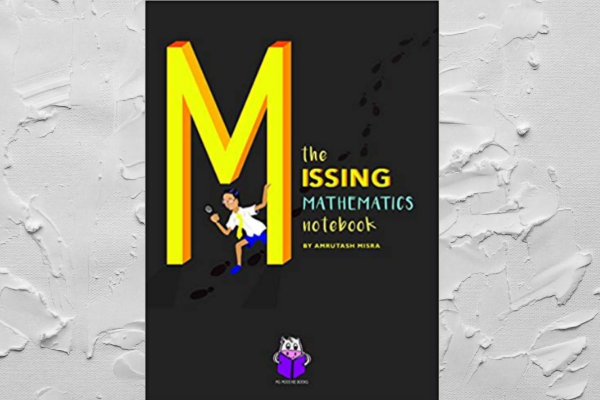 Ramanujam's mathematics notebook is missing, he has a theory that a thief has stolen it from his house in the middle of the night. However, when he tries to explain this to his teacher , she dismisses this theory as a silly excuse for not completing his homework.  However, Ramanujam will not give up. Along with his friends, Subhashree and Vikram, and inspired by their favourite problem-solving detective Gopi, he is determined to find out the story of what actually happened to his mathematics notebook! Fast paced, exciting and full of twists and turns!
Read The Missing Mathematics Notebook HERE!
2. Foxy Foursome by Author Subhadra Sen Gupta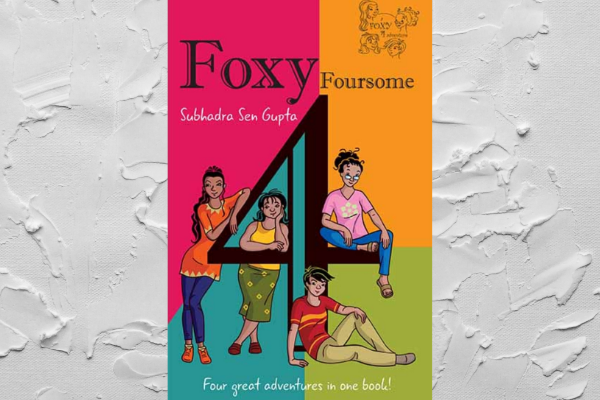 Do you know what's better than a problem solving duo? A problem solving foursome! This unusual team is full of personalities that couldn't be more distinct from each other. Yet when an unsolved mystery crosses their path, there is nobody better than them to solve the case! From fighting gangster crime in Old Delhi, to visiting a dance school in Chennai to even visiting ruins of old, spooky havelis in Bhopal – they have done it all!
Read Foxy Foursome HERE!
The Phantom of the Raymond Villa by Author Sonu Dabral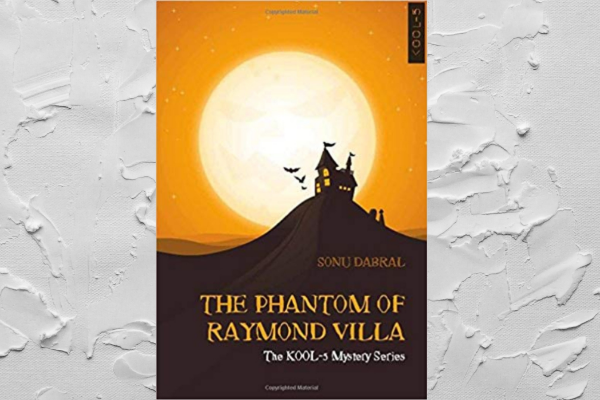 In an urban residential complex, five kids bond over their love and passion of mystery and all things spooky, to form an unexpected friendship! They hold meetings at their headquarters and play pranks on the watchman – all this so that they can have some action in their lives. Their humdrum lives are about to be turned though, when something strange starts happening at Raymond Villa. Noises can be heard and creepy shadows have been observed – could it be a phantom!? Read on to see how the kids solve this mystery!
Read The Phantom of the Raymond Villa HERE!
Go ahead and read Agatha Christie's enthralling murder mysteries – the twisted and mysterious stories will have your heart beating in your mouth. While you're at it, do also subscribe to GetLitt!– a place where you can find many other mysteries and detective stories by other brilliant authors!
Like this?
Read: Where can I Read Comics Online
Read More: Earth Day Books for Kids
Feature image courtesy theculturetrip.com