'Thought Of The Day' For Kids To Foster Positive Thinking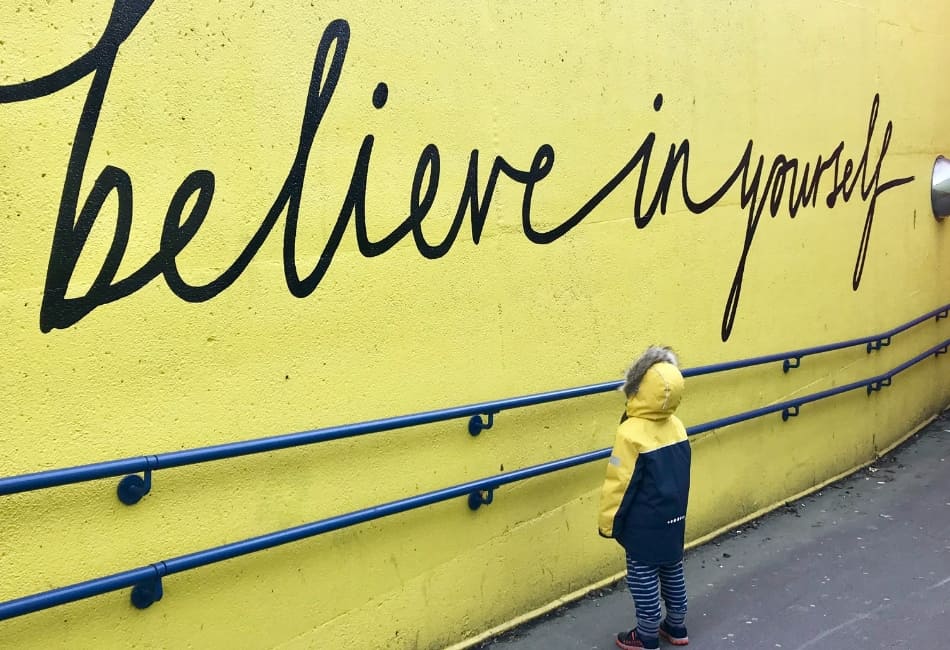 31513 Views
July 11, 2019
Let us take you down memory lane with this blog about 'Thoughts of the Day'. Remember those inspirational quotes on the school notice board?
Well, that's what we're addressing today.
What's The Purpose of Inspirational Quotes?

They may look like random quotes written on the school board, however, they play a much larger role. Quotes are meant to kickstart a child's thinking process by making them evaluate, understand and assimilate what they've read.
If you feel your child has been feeling unmotivated or is going through a rough patch, you can use quotes to give them comfort. Many times, parents may find that their words and advice aren't reaching their kids. Inspirational thoughts and quotes from role models and beloved characters like Hermione Granger or Natalie Portman can work like a charm.
These quotes are meant to inspire, motivate and affect change. Thought-provoking quotes, when seen and read multiple times can lead to a positive change in behaviour, habits and thinking. An impactful thought is sometimes more effective than a long lecture. Children often respond better to short verbal or reading cues, hence quotes can be an effective tool for teaching life lessons too.
How to Use Inspirational Quotes?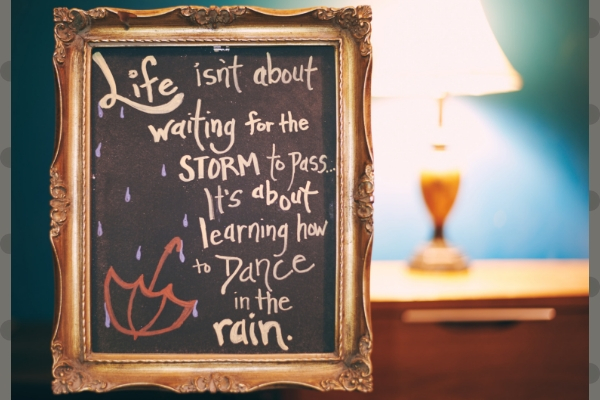 Image courtesy Anthony Garand on Unsplash
Just like it is done in school, get a small chalk board at home and write quotes or inspirational thoughts on it daily. That way the quotes commonly seen in school and at home become part of your child's experience.
To help you with this process, take it one step further. Set up a 'Thought Of The Day' session with your child, once a week. Have them look for quotes from books, newspapers, magazines, movies etc. Compile a list of these quotes, so that you have a new quote, everyday, that is familiar to your child.
Starting with a new quote on the board is a good way to set up the 'mood' for the day. As with adults, kids too get influenced by the environment around them, sometimes even more so. That's why seeing positive statements every morning can have a lasting impact through the day.
Before we had access to the internet, highlighting or writing down quotes from books was the way one would source and remember quotes. This can still be done today. Many reading apps have a 'highlighter' feature than work just as well. Ask your child to highlight quotes or paragraphs that spoke to them from the books that they are reading. After they finish the book, sit with them and discuss the quotes they've picked out.
Keeping all this in mind, we've curated mini-lists of quotes and broken them down into different categories. No matter the situation, you'll have a useful quote to refer to.
Let's get started!
Inspirational Quotes From Authors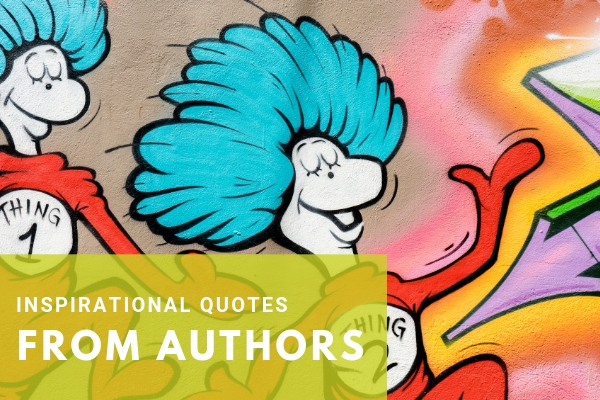 Image courtesy Scott Webb on Unsplash
It makes sense that authors are probably the best at coming up with quotes since they're so good at writing books. Their thought processes, imaginations and opinions shape their characters, so why can't they shape little minds too? Here are some of our favourite inspirational quotes from authors.
"A friend is one that knows you as you are, understands where you have been, accepts what you have become, and still, gently allows you to grow. " – William Shakespeare
"The more that you read, the more things you will know. The more that you learn, the more places you'll go." – Dr Seuss
"It is impossible to live without failing at something, unless you live so cautiously that you might as well not have lived at all – in which case, you fail by default." –  JK Rowling
"You may encounter many defeats, but you must not be defeated. In fact, it may be necessary to encounter the defeats, so you can know who you are, what you can rise from, how you can still come out of it." – Maya Angelou

"Do not go where the path may lead, go instead where there is no path and leave a trail." – Ralph Waldo Emerson

"In three words I can sum up everything I've learned about life: It goes on." – Robert Frost
"We are all broken, that's how the light gets in." – Ernest Hemingway
"Motivation is what gets you started. Habit is what keeps you going." – Jim Rohn
"If you do not tell the truth about yourself you cannot tell it about other people." – Virginia Woolf
"If you have good thoughts they will shine out of your face like sunbeams and you will always look lovely." – Roald Dahl
Funny Quotes For Kids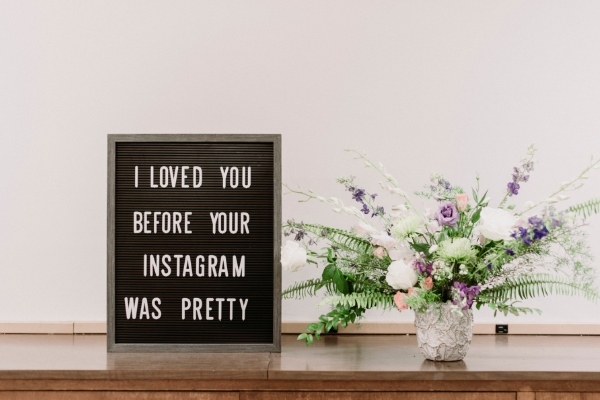 Image courtesy Sandrachile . on Unsplash
Anyone can tell you that reading a funny quotes can immediately uplift even the foulest of moods. A good laugh from a witty quote can help children see things from a different, lighter perspective. Although funny, these quotes are also positive and motivational. Here are our favourite funny quotes for kids.
"The elevator to success is out of order. You'll have to use the stairs… one step at a time." – Joe Girard
"People say nothing is impossible, but I do nothing every day." – AA Milne
"If you think you are too small to make a difference, try sleeping with a mosquito."– Dalai Lama
"I always wanted to be somebody, but now I realize I should have been more specific." – Lily Tomlin

"If you're going to be able to look back on something and laugh about it, you might as well laugh about it now." – Marie Osmond

"The difference between stupidity and genius is that genius has its limits." – Albert Einstein
"People often say that motivation doesn't last. Well, neither does bathing – that's why we recommend it daily." – Zig Ziglar
"Age is an issue of mind over matter. If you don't mind, it doesn't matter." – Mark Twain
"Have no fear of perfection. You'll never reach it." – Salvador Dali
"A lie gets halfway around the world before the truth has a chance to get its pants on." – Winston Churchill
Motivational Quotes From Children's Books Characters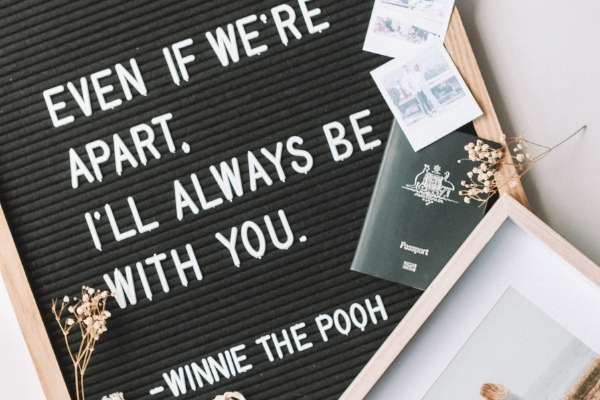 Image courtesy Maddi Bazzocco on Unsplash
Thoughts and quotes from children's book characters tend to be relatable, thereby making them super motivational. The more a child reads and see quotes from their favourite characters, the more power those words have. THese 10 motivational quotes from children's books characters are some of our top choices.
"Sometimes, I've believed as many as six impossible things before breakfast." – Alice's Adventures in Wonderland, Lewis Carroll
"Everywhere you go,
and all around the world,
always remember, you precious girl,
whatever your unique shade,
pretty and perfect, you've been made." – Brown like Dosa, Samosa and Sticky Chikki, Rebeca Manari. Click HERE to read this book on GetLitt!
"The moment you doubt whether you can fly, you cease forever to be able to do it." –   Peter Pan, J.M. Barrie
"When a huge star explodes, its dust is scattered across space. This stardust makes planets. Even our bodies are made up of it. And do you know it still comes floating down to us? So Nani might just have followed a path back up to the stars. She was clever." – Gone Grandmother, Richa Jha. Click HERE to read this book on GetLitt!

"He felt like a button in a box of sequins." – Why Not, Lata Upadhyay. Click HERE to read this book on GetLitt!

"You're braver than you believe and stronger than you seem, and smarter than you think." – Christopher Robin, AA Milne
"I am not pretty. I am not beautiful. I am as radiant as the sun." – The Hunger Gamer, Suzanne Collins
"And now here is my secret, a very simple secret: It is only with the heart that one can see rightly; what is essential is invisible to the eye." – The Little Prince, Antoine de Saint-Exupéry
"There's no place like home." – The Wizard of Oz, L. Frank Baum
"There is kindness in human beings all over the world -sometimes, we just need to be reminded of it." Your Turn Now, Lubaina Bandukwala. Click HERE to read this book on GetLitt!
Inspirational Quotes from Role Models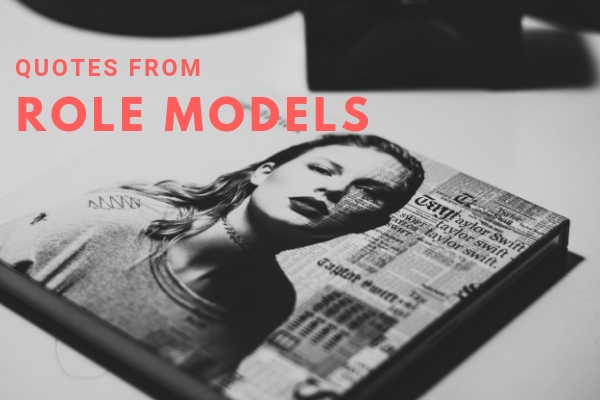 Image courtesy Raphael Lovaski on Unsplash
Fictional characters do their best to inspire us, but there is something about a quote that comes from someone you look up to. We've pulled quotes from role models we feel children are excited about and aspire to be, from all walks of life. Here they are:
"Just be yourself, there is no one better." – Taylor Swift
" You fall, get up, make mistakes, learn from them, be human and be you." – Priyanka Chopra
"I don't love studying. I hate studying. I like learning. Learning is beautiful." – Natalie Portman
"Never give up on what you really want to do. The person with big dreams is more powerful than one with all the facts." – Albert Einstein

"Success at anything will always come down to this: focus and effort, and we control both." – Dwayne 'The Rock' Johnson

"Being realistic is the most commonly traveled road to mediocrity." – Will Smith
"Forget Fear, do something different" – MS Dhoni
"The time is always right to do what is right." – Martin Luther King, Jr.
"Spread love everywhere you go. Let no one ever come to you without leaving happier." – Mother Theresa
"Your dreams are what define your individuality. They have the power to give you wings and make you fly high." – PV Sindhu
Quotes on Reading and Books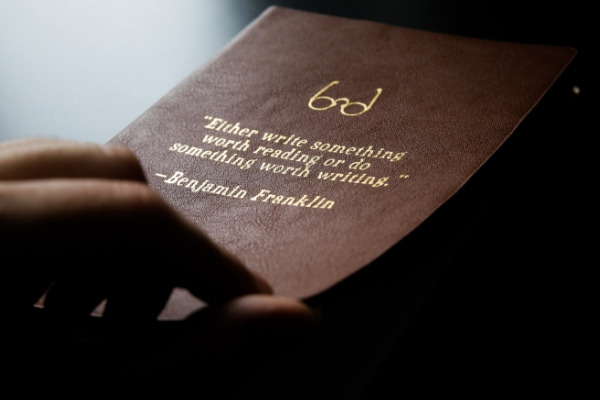 Image courtesy Mona Eendra on Unsplash
Our list of quotes and 'thoughts of the day' for kids, would not be complete if we didn't have a few that encouraged children to read. We hope these motivational quotes about reading will get your kids fired-up to read and explore more books!
"The reading of all good books is like a conversation with the finest minds of past centuries." – Rene Descartes
"Reading is an exercise in empathy; an exercise in walking in someone else's shoes for a while." -Malorie Blackman
"Fairy tales are more than true: not because they tell us that dragons exist, but because they tell us that dragons can be beaten." – Neil Gaiman
"Reading is a discount ticket to everywhere." – Mary Schmich

"Reading is an active, imaginative act; it takes work." —Khaled Hosseini

"If you only read the books that everyone else is reading, you can only think what everyone else is thinking." – Haruki Murakami
"If there's a book that you want to read, but it hasn't been written yet, then you must write it." – Toni Morrison
"… a mind needs books as a sword needs a whetstone, if it is to keep its edge." – George R.R. Martin
"Only the very weak-minded refuse to be influenced by literature and poetry." – Cassandra Clare
"Books are a uniquely portable magic." – Stephen King
Inspirational Thoughts On Life For Kids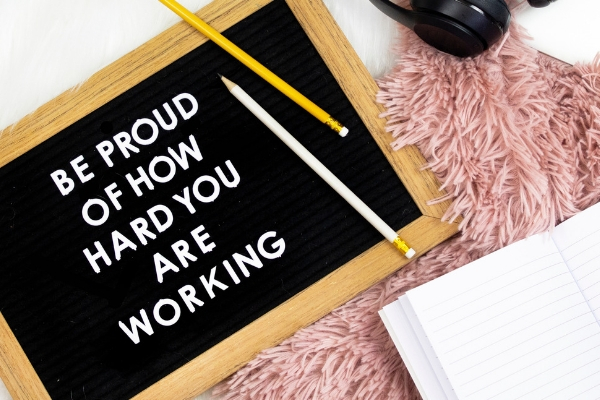 Image courtesy Emma Matthews on Unsplash
Who doesn't need a good life quote? Inspirational thoughts on life can help children through the growing pains and new situations they are faced with. Sometimes advice is received better from a quote than a parent. Here's hoping these life quotes stay with you little ones for as long as possible.
"Anyone who has never made a mistake has never tried anything new." – Albert Einstein
"To be yourself in a world that is constantly trying to make you something else is the greatest accomplishment." – Ralph Waldo Emerson
"Winning doesn't always mean being first. Winning means you're doing better than you've ever done before" – Bonnie Blair
"Yesterday is history. Tomorrow is a mystery. Today is a gift. That's why we call it 'The Present.'" – Eleanor Roosevelt

"Always be a first-rate version of yourself, instead of a second-rate version of somebody else." – Judy Garland

"Things turn out best for the people who make the best of the way things turn out." – John Wooden
"You have within you right now, everything you need to deal with whatever the world can throw at you." – Brian Tracy
"Kindness in words creates confidence. Kindness in thinking creates profoundness. Kindness in giving creates love." – Lao Tzu
"Reach high, for stars lie hidden in your soul. Dream deep, for every dream precedes the goal." – Pamela Vaull Starr
"We must be the change we want to see." – Mahatma Gandhi
After curating all these 'Thoughts of the Day' for kids, we're feeling super motivated and inspired – mission accomplished! We hope these quotes brighten up your children's day and trigger their thinking abilities.
Do remember to check out our library, we have over 200+ children's books that cater to all ages and reading levels. Subscribe today to get unlimited access to all these books, many of which are award-winning!
Till next time, happy reading!
Like this?
Read: How to Improve Thinking Skills of a Child
Read More: How to Increase Vocabulary of a Child