When Is Daughter's Day? Plus, A List Of Books Dedicated To Daughters!
In India, National Daughter's Day is celebrated on the last Sunday of September. It's a joyous day dedicated to the girl child. We'd like to celebrate it by curating a list of books featuring daughters and female protagonists. However, before we get to the book list, let's answer the question you've been asking.
When Is Daughter's Day?
Every year, the Daughter's Day date changes according to the calendar. As mentioned before, it's celebrated on the fourth Sunday of September, hence, this year the Daughter's Day date falls on the 29th of September.
So, mark your calendars this year and make sure this day is celebrated. It's important to make your daughter feel cherished, as there are still some societies that don't give the girl child the respect they deserve.
History of Daughter's Day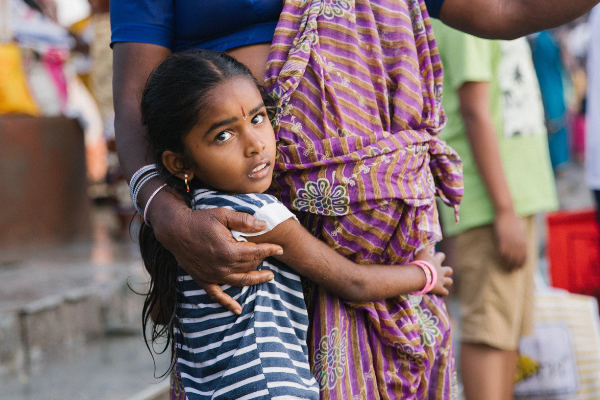 Image courtesy Church of the King on Unsplash
There are many patriarchal societies that exist even today – where a daughter is considered inferior to a son. In order to change this way of thinking, many governments decided to dedicate a day to the girl child to make them feel special. This was in the hope that Daughter's Day would shine a spotlight on the importance of having a daughter and bridge the gap between the genders.
Although, there are many revolutionary female characters in books, for centuries, girls and women have been largely portrayed as the weaker sex. Thankfully, times are changing, nowadays there tons of strong, confident female protagonists in movies and books. It's important to expose children, from a young age, to a variety of books that have both male and female leads – perpetuating the notion of equality.
Why Celebrate Daughter's Day?
As far as we're concerned, Daughter's Day is everyday! This day is celebrated every year to make daughters, grand-daughters, great-granddaughters feel special, respected and valued. A lot of girls lack self-confidence and feel a lack of respect due to gender disparity.
It's common knowledge that even today, in India, women are cheered or rewarded for giving birth to a son, but not so for a daughter. This behaviour can affect the mental health of women, especially the girl-child. Hence, when there is an opportunity such as national Daughter's Day to celebrate having/being a daughter, then we should all partake in it!
How to Celebrate Daughter's Day?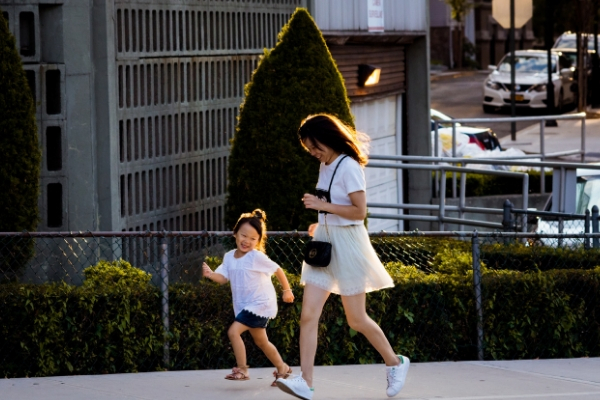 Image Courtesy jurien huggins on Unsplash
There are many ways to celebrate Daughter's Day:
Have a special parent-daughter date with your little one
Have a day of festivities to celebrate daughters
Take her to watch a movie with a strong female lead
Go on a vacation to her favourite destination
Do an activity that she likes, such as hiking, playing a sport, baking, dancing etc.
Get her a subscription to GetLitt!
However, the best way, in our opinion, is to have a storytelling session with your daughter. That's where our curated book list comes in handy!
Daughter's Day Books
Fun fact – the founders of GetLitt! Richa Sethi and Priya Rajive both have teenage daughters, Siya and Kritvee. They've shared their favourite books from the GetLitt! library that spotlight strong female protagonists. So, without further ado, let's check out their favourite books to read this Daughter's Day.
1. 9 Chocolatey Bites by author Ananya V Ganesh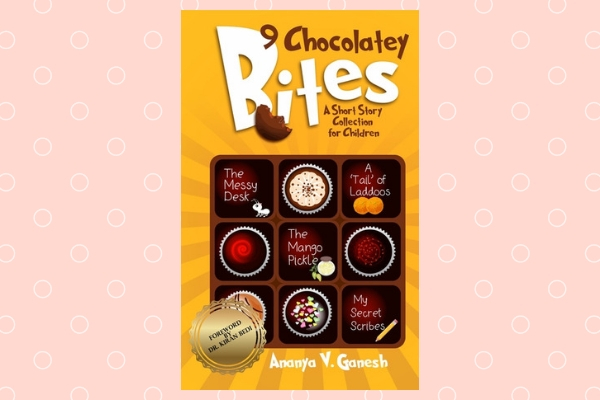 This short-story book made our list because it is written by a 14-year-old female author, Ananya V Ganesh. If your daughter is fond of creative writing, we're sure she'll love reading this book knowing that it is written by a young female author! The book has short stories, each with its own unique and gripping storyline.
Read 9 Chocolatey Bites HERE
2. Gone Grandmother by author Chatura Rao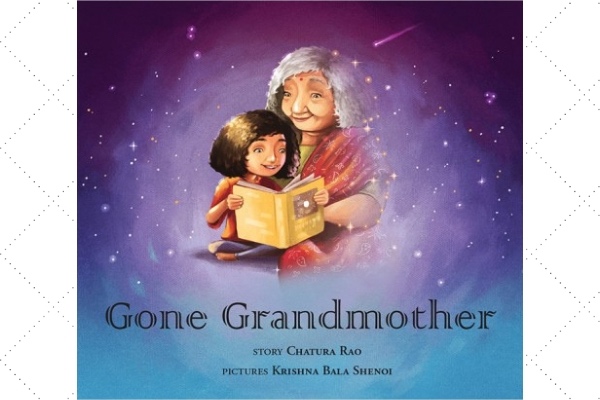 This multi-generation story is about love, loss and grief. Books are a great way to discuss tough subjects and this book by Chatura Rao, delicately explains the concept of death to a child.
When Nina's grandmother passes away, she looks to her mother for answers – however, those answers don't satisfy this curious grand-daughter. Nina's memories and the comfort of her imagination help her get the answers she seeks.
Read Gone Grandmother HERE
For more children's books on death and grief, check out our blog HERE
3. The Story Catcher by author Varsha Seshan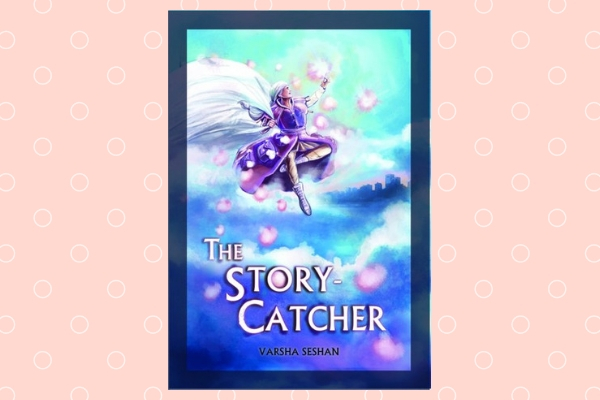 Now here's a story about a creative girl who loves to write. She has a yellow pencil in hand, and some clean sheets of paper – all she needs is a spark of inspiration. Serendipitously, a charming 'Story Catcher' comes to visit and that's when her imagination starts to take flight. She writes fascinating stories with the help of this mystical Story Catcher. What are these stories? You'll have to read the book to find out!
Read The Story Catcher HERE
We have a blog on creative writing, written by author Katie Bagli, check it out HERE.
4. Naughty Avantika by author Prashant Pinge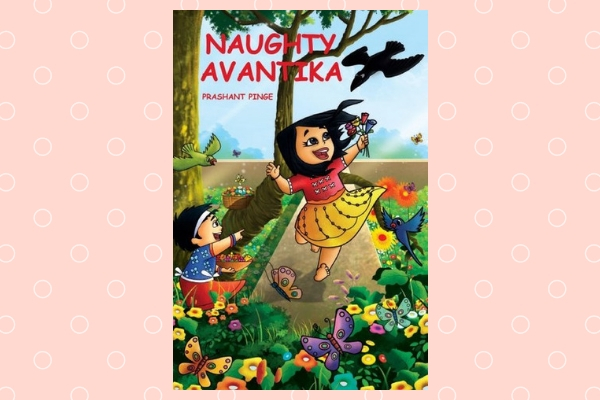 Naughty daughters will love this tale about eight-year-old Avantika, who is a kindred spirit. Avantika keeps getting into trouble, but she has a twinkle in her eye that gets her out of any sticky situation. Although, when things are really taking a turn for the worse, Avantika has her trusty red stone! Oh, this sounds intriguing! You'll have to read the book to find out what sort of trouble Avantika gets in and out of!
Read Naughty Avantika HERE
5. Aditi Zoo by author Amrutash Misra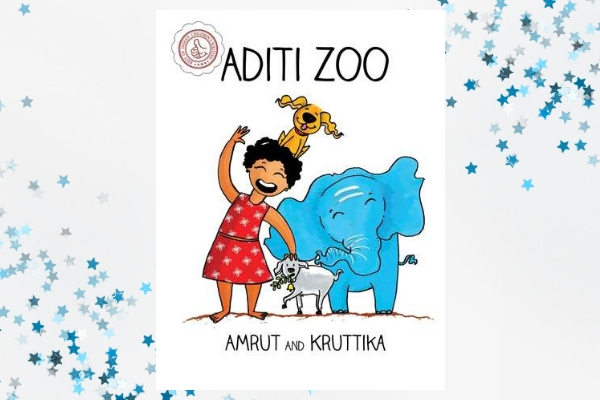 If your daughter has been hinting at wanting another sibling, then this book is just for you! In 'Aditi Zoo', little Aditi wants a baby brother or sister and keeps asking her dad if she will get one. Her dad, cheekily, tells her that she needs to earn it. How does Aditi go about "earning" a sibling? Well, without giving away too much, we can say that it involves looking after many animals!
Read Aditi Zoo HERE
Looking for more books on siblings? Check out our book list HERE.
6. Kalpana Chawla by Amar Chitra Katha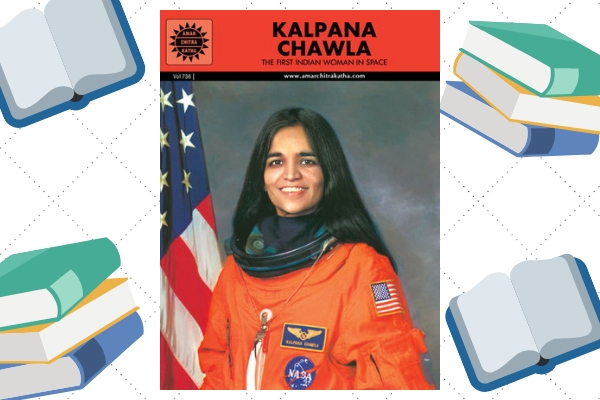 Little girls need role models in different walks of life, and astronaut Kalpana Chawla makes for a great one. If your daughter loves astronomy and graphic novels, then read this book to her on Daughter's Day. This book is about Kalpana Chawla's journey from being a child to becoming an astronaut, told through easy-to-read text and beautiful illustrations. A great read for all ages.
Read Kalpana Chawla HERE
We have a book list on 'Learning About Famous People Through Graphic Novels.' Read it HERE
7. A Book for Puchku by author Deepanjana Pal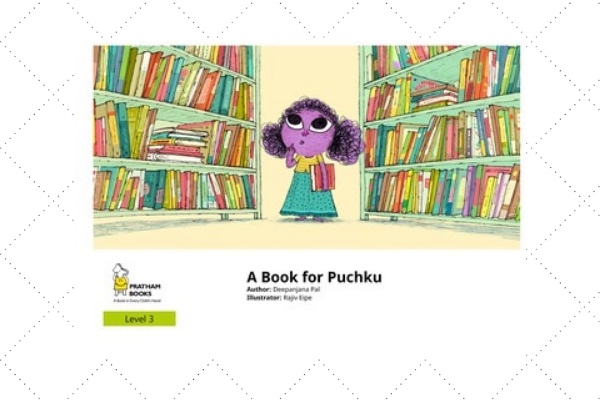 Parents who have daughters that are voracious readers will adore this book. Protagonist Puchku loves to read, so much so that she has run out of books! That's when she discovers the top shelf of the library bookshelf, but she's so tiny that she can't reach it! Does she manage to get her hands on these books?
Read A Book for Puchku HERE
Looking for more books featuring little protagonists? You're in luck we have a book list – click HERE to read.
8. Brown Like Dosa, Samosa and Sticky Chikki by author Rebecca Manari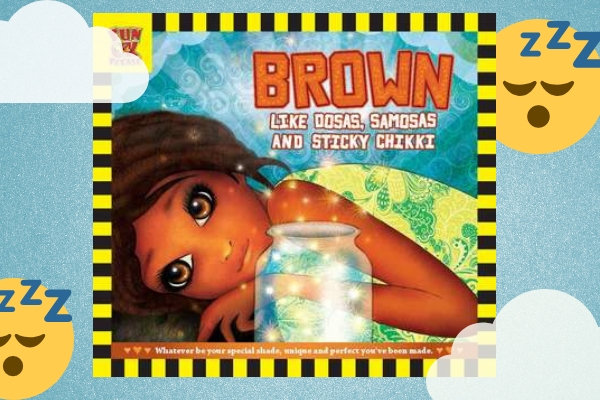 Celebrate Daughter's Day with a book that truly showcases a confident young girl who stands up for her beliefs. Protagonist Samaira is a chocolate-coloured girl, who chances upon a strange purple lady, in a dream. This lady offers to change the colour of Samaira's skin, but Samaira loves her skin-tone and won't let the purple lady do anything to it! Way to go, Samaira!
Read Brown Like Dosa, Samosa and Sticky Chikki HERE
A Wrinkle In Time by author Madeleine L'Engle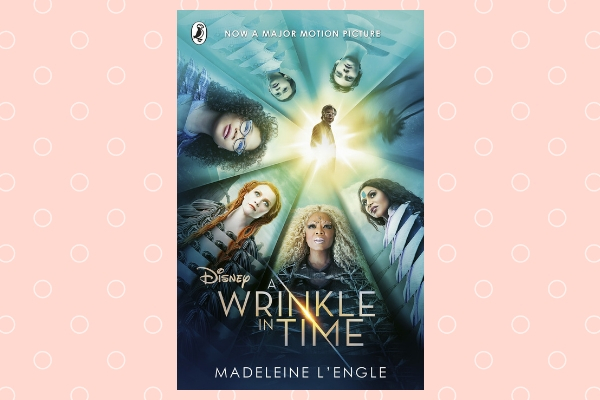 Image Courtesy Penguin
Pre-teen Meg Murry from 'A Wrinkle In Time' is an exceptional character that young girls will be able to relate to. Meg doesn't fit in and lacks confidence and like any 12-year old girl, she's on the path of self-discovery. However, she realises that her 'not fitting in' comes in handy when she has to save her brother. Meg's strength and her determination is what make her a hero.
This book was made into a film starring some incredible women such as Oprah Winfrey, Reese Witherspoon and Mindy Kaling. Whether you watch the movie or read the book, we hope you enjoy it as much as we did!
10. The Nancy Drew Series by author Carolyn Keene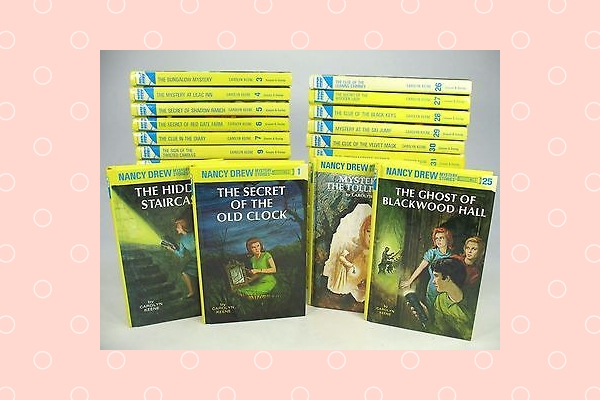 Image courtesy ulery.unyq.me
In a sea of male detectives like Sherlock Holmes and Poirot, it's refreshing to have a female sleuthing character that girls can look up to. Nancy Drew is brave, intelligent and has a sense of adventure – characteristics all daughters should possess! This series of books has entertained a generation of women and continues to do so. Get your daughter her first set of Nancy Drew books and read them along with her on Daughter's Day.
Well, there you have it, a lovely list of books dedicated to your baby girl! We hope you and your daughter have a day of festivities on the fourth Sunday of September. If you're wondering what to get your daughter on this day, why not consider a subscription to GetLitt! We have over 300+ books that we're sure the whole family will love!
Happy Reading!
Like this?
Read: Father's Day Book list – Books Featuring Fathers Of All Kinds!
Read More: Best English Vocabulary App To Improve Reading Skills
Feature Image Courtesy Photo by Zac Durant on Unsplash