Top 10 Indian History Books That Every History Buff Parent Should Read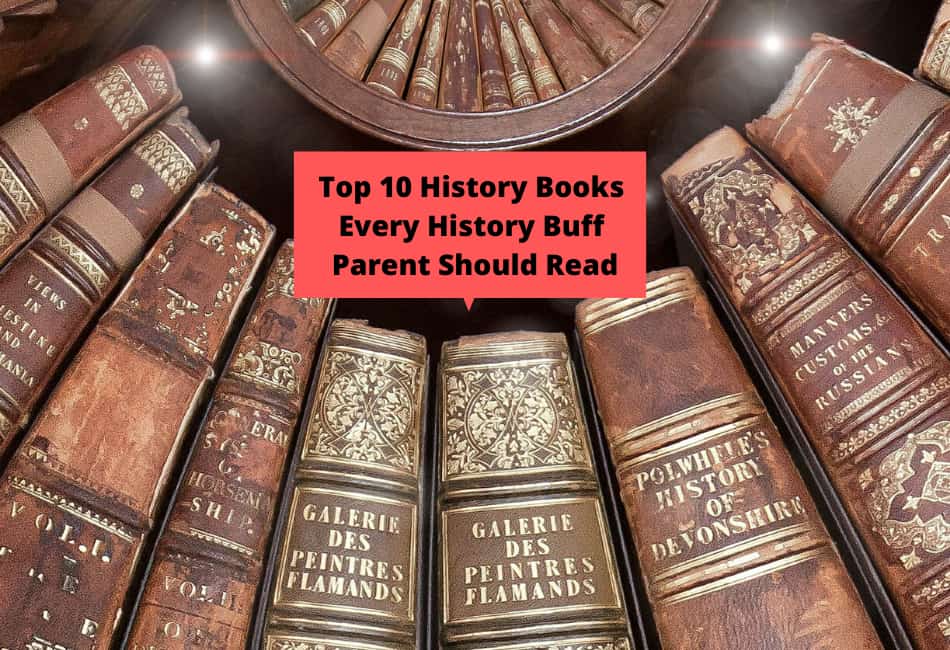 4459 Views
January 9, 2020
"History is important because it teaches us about past. And by learning about the past, you come to understand the present, so that you may make educated decisions about the future."  – Richelle Mead (American Fantasy Author)
History in our school days may have been all about remembering dates and names of insipid characters but all that is, well, history! Now, history is all about the "stories" that occurred in the past. Indian history is rich and diverse and contains everything from early civilizations and brutal conquests to freedom struggles and heartbreaking partitions. There have been some incredible personalities and memorable incidents throughout different periods in history that excite and inspire. So, forget the rote learning of history you had to do in school and dive deep into these Indian history books that tell the story of India in fascinating ways.
As parents, we all know that we are the first source of information for our kids. If you are a history buff you know just how important it is to look at events in history to understand events taking place in the present. India, with its rich and complicated past, offers enough material for any historian to chronicle and document in Indian history books and these in turn offer us a glimpse into events that have shaped the present day we live in. GetLitt! has listed some select Indian history books that every parent who is a history buff must-read. After all, in addition to enjoying history, it always helps to stay one step ahead of the kids, doesn't it?
Top 10 Indian History Books
1. Train to Pakistan, by author Kushwant Singh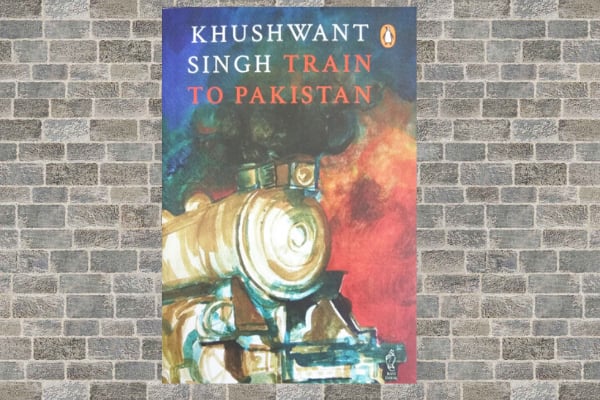 Image courtesy: Penguin India
If you are interested in learning more about life and times during India's partition, this is a good place to start. Celebrated author Khushwant Singh does not focus only on the political aspect of the partition but instead gives his story a human dimension. He delves deep into how the partition affected people of both religions and on both sides of the border and as a reader, we are left appalled by the happenings in the book. Definitely a must-read from our Indian history books list.
2. White Mughals, by author William Dalrymple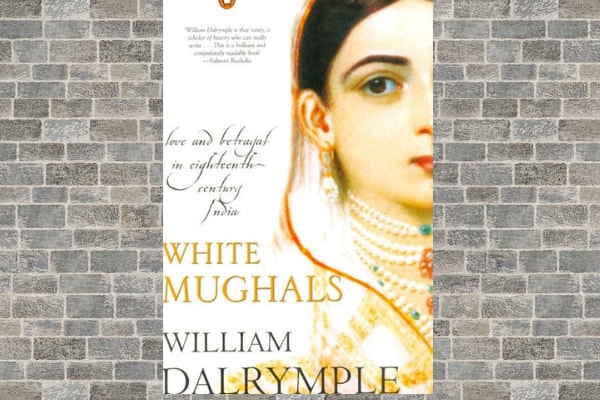 Image Courtesy: Penguin India 
A fascinating read into the relations between the ruling British and the Nawabs in Hyderabad during the 19th century. White Mughals is a tragic love story of James Achilles Kirkpatrick, a British resident in India and the lovely Khairun-nissa, a Hyderabadi noblewoman. Through the telling of this love story, we the readers get an in-depth look into life during the British Raj, complete with a social and cultural understanding of the way Hindus, Muslims and Christians were viewed and what became of children from multi-ethnic backgrounds. Add this one to your list of must-read Indian history books.
3. India a History: From the Earliest Civilization to the Boom of the Twenty-First Century, by author John Keay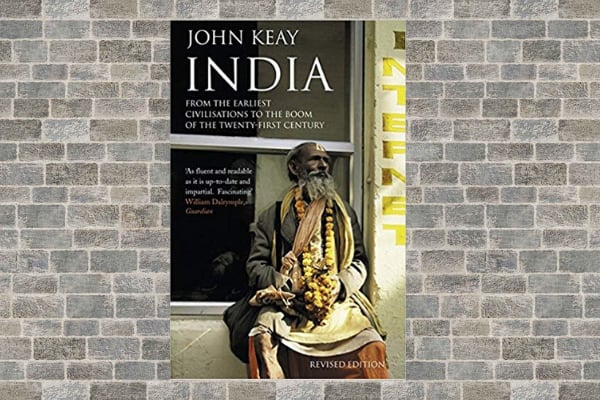 Image courtesy: Harper Press
How do you condense a 5000-year old history into a book? This seemingly impossible task has been achieved by author John Keay with this book and that's why it must be on your must-read Indian history books list. Starting from the Harappan civilization until the pre-Independence era, this book strings together information from various sources into one comprehensive book on Indian history.
4. India After Gandhi, by author Ramachandra Guha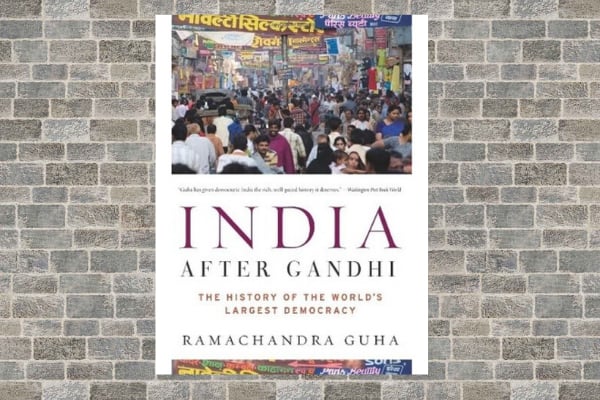 Image courtesy: Pan Macmillan India 
With India as the protagonist, author Ramachandra Guha weaves the story of a country with all the pains, victories, failures, trials, and tribulations a character goes through. With such a diverse population and with so many ups and downs, how does a country like India hold it all together? The story of the world's largest democracy and a look at all the people that make it one of the most fascinating countries in the world is what this book is about. A gem for any history buff, this book must figure on your shelf of Indian history books!
5. The Argumentative Indian, by author Amartya Sen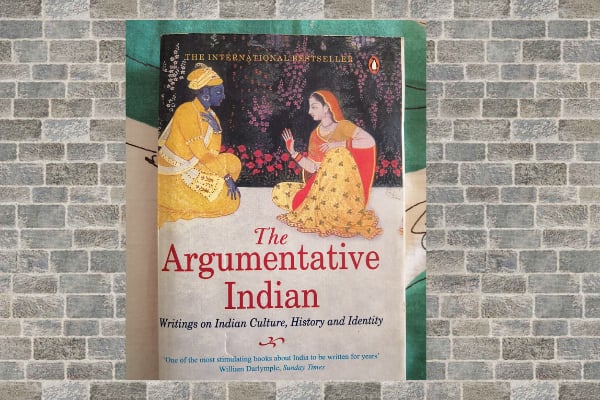 Image courtesy: Penguin UK
The Argumentative Indian is a collection of sixteen interlinked essays that explain the very principles that have built India. It offers a glimpse into the complexity of the country and how everyone and everything in the country manages to coexist peacefully. If you have ever wondered how so many different and diverse languages, castes, and communities coexist in the country, this book will offer you an explanation. Definitely get this book as part of your Indian history books collection today.
6. Early India: From the Origins to AD 1300, by author Romila Thapar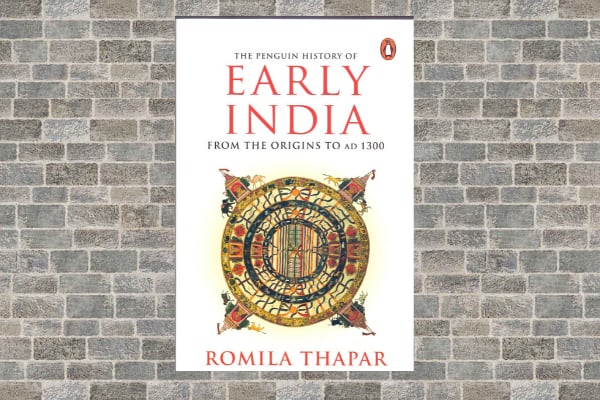 Image courtesy: Penguin 
As far as Indian history books go, this one goes way back to explain the very formation of the country right from the prehistoric era. The author tackles the different eras and tries to compare the positive and negative aspects of every era against one another. This method gives readers a clear takeaway from each era and defines the salient points that have gone into creating a rich and diverse country.
7. The Wonder that was India, by author A.L.Basham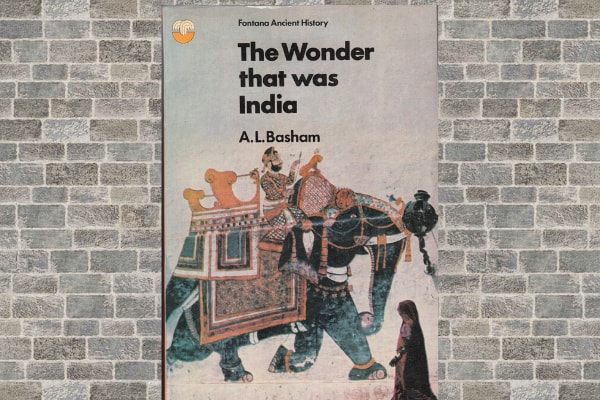 Image Courtesy: Picador
Want to delve deeper into India's rich cultural and religious history? Then this book is a great read. Starting from the Harappan and Mohenjo-Daro civilizations and moving towards the evolution of Hinduism, Jainism, and Buddhism, this book traces the extensive influence religion has had on the shaping of the cultural fabric of the country. A fascinating addition to your collection of Indian history books, for sure!
8. Freedom at Midnight, by authors Larry Collins and Dominique Lapierre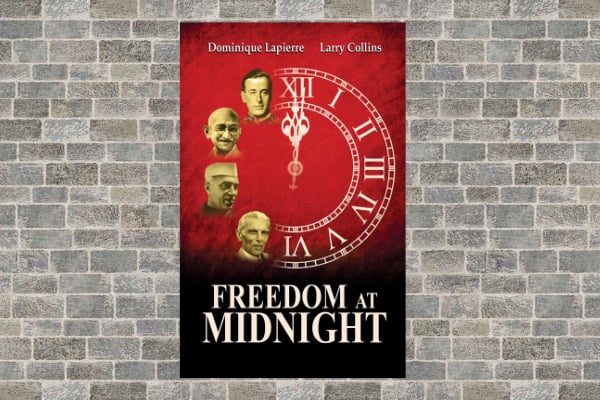 Image Courtesy: Picador
Relive the moments that led to India's independence through this book and learn more about the leaders at that time who played pivotal roles in India getting independence from British Raj. Sure, we know the facts of what took place in 1947, but this book details the socio-cultural landscape and the mood of that time. This book became so popular it even got made into a movie! Definitely one of those Indian history books that you should read!
9. The Great Indian Novel, by author Shashi Tharoor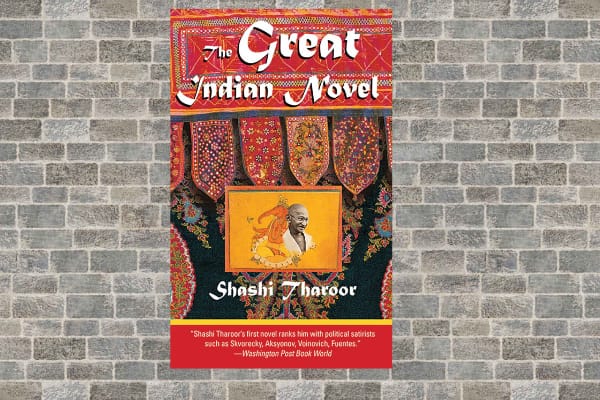 Image courtesy: Penguin
Sure, this book is a work of fiction, but to reimagine characters from the Mahabharata in the context of the Indian independence movement is a sheer work of genius and one that must be mentioned in a list of Indian history books. This work takes famous characters from Indian history and reimagines them as characters from the epic Mahabharata and traces their journey from the pre-independence time right up until the 1970s. Pretty epic stuff!
10. Discovery Of India, by author Jawaharlal Nehru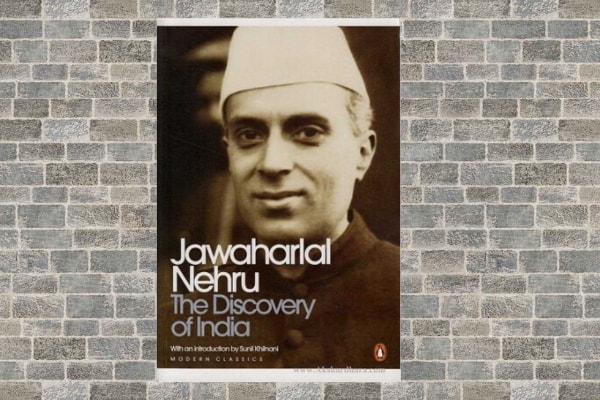 Image Courtesy: Penguin India 
Who better to tell us about the state and times of India during pre-independence than India's first Prime Minister? This book, written by Pandit Jawaharlal Nehru during his time of imprisonment, speaks about the journey that shaped independent India from prehistoric times right up until the last few years of British Raj. Probably one of the few books that offers such an in-depth look into the creation of independent India.
We are sure you will love reading these books! Are there any we have missed out that you have on your Indian history books list? Write in and let us know. If you are looking to get your kids hooked on to history too, GetLitt! has an amazing collection of Indian history books that are perfect for young readers. While they are reading about Indian history, why not get them interested in knowing more about the Indian constitution too? Here is a complete curated list!
Happy reading!
Like this?
Read: Books About The Indian Constitution For Kids
Read More: Book List: Indian Heroes and Role Models to Read Up On This Independence Day!
Rati Ramadas Girish
Rati Ramadas Girish is a true manifestation of an urban nomad. She has lived and learned in India, Saudi Arabia, Europe, and the USA. She began her career as a journalist with NDTV and then worked as a folklorist in Houston, Texas. Somewhere along the way she developed an irrepressible love for children's literature and even wrote and published short stories in anthologies. Presently, she writes from home surrounded by her muses —two sons, a large dog, and her indulgent husband.