10 Classic Audio Books For Kids
1564 Views
February 27, 2020
One of the main reasons adults and kids don't read enough a lack of time. Thankfully, as the world of technology advances so does the world of reading – giving people more reasons to read than excuses not to. One of these reasons is the invention of audio books. They have been taking the world by storm and have made storytelling mainstream. Plus, they are convenient for adults and kids to listen to alongside their hectic lives.
Audio books for kids especially have become something they can enjoy on the go. It's a great alternative to reading if they don't have time to pick up a book. Additionally, many classic children's books have been converted into audio books for toddlers who can't read as yet, and it's a wonderful storytelling experience. While it's not the same as being read aloud to by a parent or sibling, it's still a great introduction to the world of children's literature.
Should You Introduce Audio Books To Kids?
There are many pros and cons to audio books for kids, and the decision comes down to a parent's preference. We're wildly enthusiastic about raising readers, whether it be through online libraries like ours or audio books for toddlers – all these platforms are a great introduction to the world of children's books and English literature. Below are some positives that make a compelling argument for audio books.
Can listen to them anywhere, especially on the go. Car rides, waiting rooms and other 'in-between' times can be transformed into storytelling sessions with the help of audio books for kids.
A wide selection of books. Most audio book libraries have a comprehensive reading list. From good old classics to new age ones such as The Diary of a Wimpy Kid audiobook – there is something for every child's preference.
Expressive Storytellers. The art of storytelling comes alive in audio books for toddlers. In fact, Audible, a leading audio book library, even has celebrity narrators who can entertain the listener for hours.
Audio books help develop a child's imagination. Just like some of the best children's books, audio books for kids help develop a healthy imagination. If your child hasn't learned how to read yet, this is a great alternative to kick start this skill from an early age.
Parents get some free time. We don't for a moment suggest forgoing your personal storytelling time with your child. However, if you've got a particularly packed day; audio books will keep your child entertained for hours, giving you enough time to do your home chores.
Helps with listening skills. Audios books are all about carefully listening to the books being read. This activity improves your child's ability to listen and take in the information. This is a very important developmental skill that will come in handy throughout their life.
Are you ready to jump on the bandwagon? Then here's a list of the best children's audio books to get you started.
Best Children's Audio Books
1. Mary Poppins, by author P.L Travers, narrated by Sophie Thomson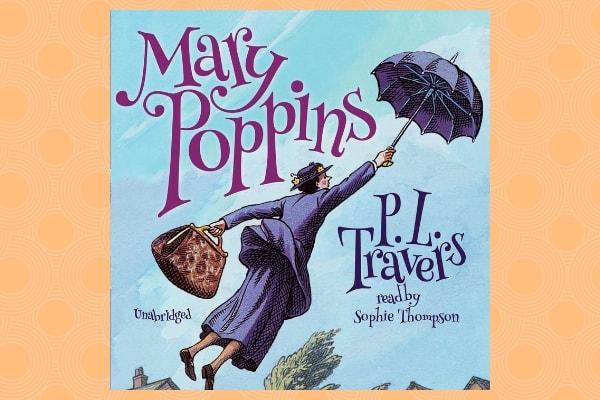 Image courtesy Audible
Here's a classic children's book series that has been made into movies, cartoons and now an audiobook. Introduce your children to protagonists Jane and Michael Banks, and the infamous Mary Poppins through the audiobook that your child will enjoy for years to come.
2. The Magician's Nephew, Book 6, The Chronicles of Narnia, by author C.S Lewis, narrated by Kenneth Branaugh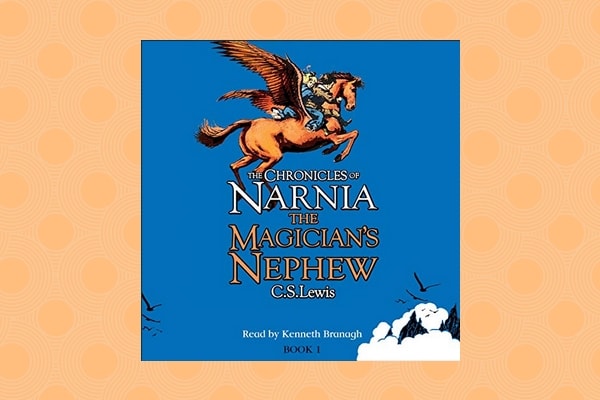 Image courtesy Audible
No child's bookshelf, online or otherwise, is complete without the Narnia series. If your child has already read the first five books, then switch it up by introducing them to the audio book for toddlers. Now they can enjoy their favourite book series in a new format, one that they can listen to anywhere they go!
3. Charlie And The Chocolate Factory, author and narrator Roald Dahl
Image courtesy Audible, Vocalzone.com
If your child has watched the movie and read the book, then revisit the story with the audio book read by the author Roald Dahl himself! Charlie and the Chocolate Factory is a classic English literature book for kids, one that can now be enjoyed in an audible format too.
4. The Diary Of A Wimpy Kid, by Jeff Kinney, narrated by Dan Russell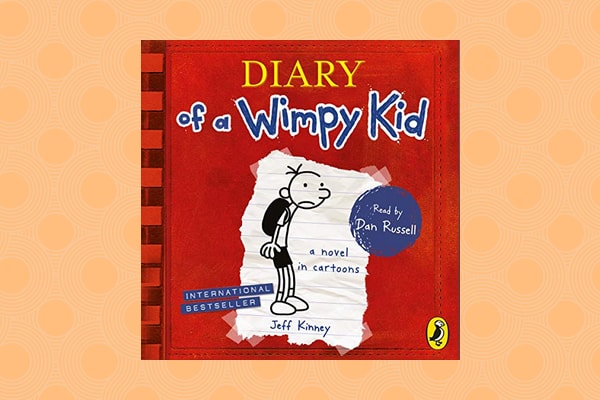 Image courtesy Audible
A modern classic, The Diary of a Wimpy Kid audio book is just as good to listen to as it is to read. Follow the journey of Greg Heffley and his quest to become a popular kid in this adorable audio book for kids.
5. The Adventures of Tom Sawyer, by author Mark Twain, narrated by Henry Adams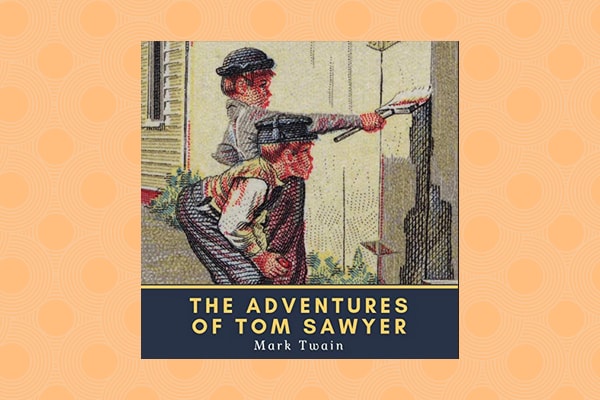 Image courtesy Audible
Sometimes classic English children's books can be challenging to read due to their style of language and book-length. Hence, listening to the audio books might be an easier way to get kids to take an interest in the classics. Start your kids on their "classics" journey with the audio book of 'The Adventures of Tom Sawyer.'
6. Stuart Little, by author E.B White, narrated by Julie Harris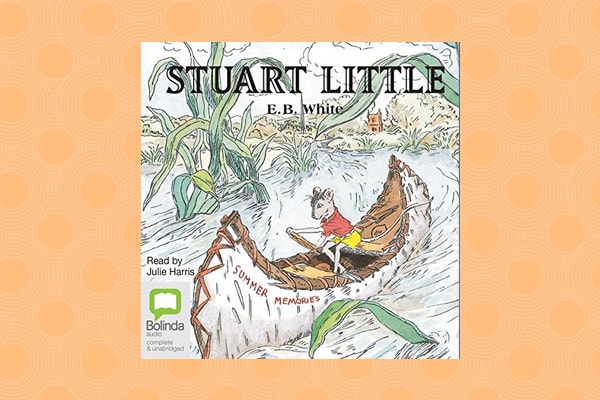 Image courtesy Audible
Your animal-loving children will have no doubt loved reading Stuart Little. So, how about giving them the chance to listen to this classic children's book? This audio book for kids is heartwarming and enjoyable for the whole family – perfect for long road trips.
7. Jungle Book, by author Rudyard Kipling, Narrated by Eartha Kitt, Freddie Jones, Jonathan Hyde & Nisha K. Mayer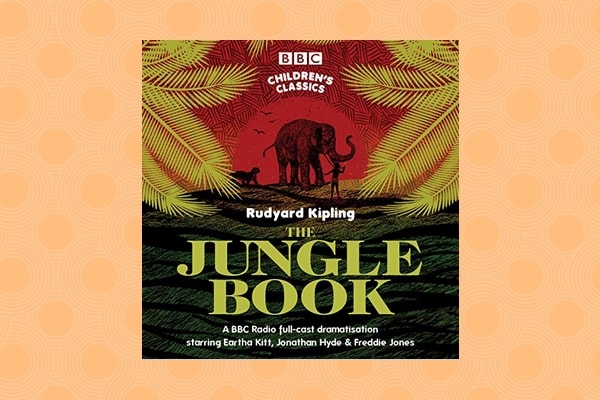 Image Courtesy Audible
If the live-action remake of The Jungle Book was a bit too scary for your little ones, then the audio book is a great alternative. Fall in love with all the characters from Mowgli to Baloo and Bagheera in this exciting audio book for kids.
8. Harry Potter, by author J.K Rowling, narrated by Stephen Fry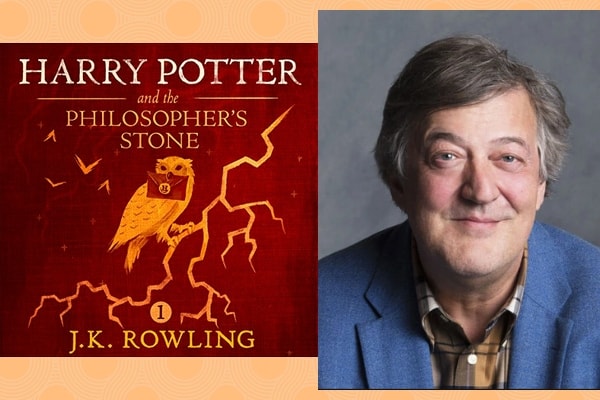 Image courtesy Audible, Hitchhikers.fandom.com
Potter heads will enjoy the audio books of the Harry Potter series as the famous actor, Stephen Fry lends his voice to this much-loved book series. Each version of the stories, whether it be through the blockbuster movies or the original books, has a magical quality that gets kids hooked on reading. So, why not give these audio books for kids a chance?
9. The Wizard Of Oz, by author L. Frank Baum, narrated by Anne Hathaway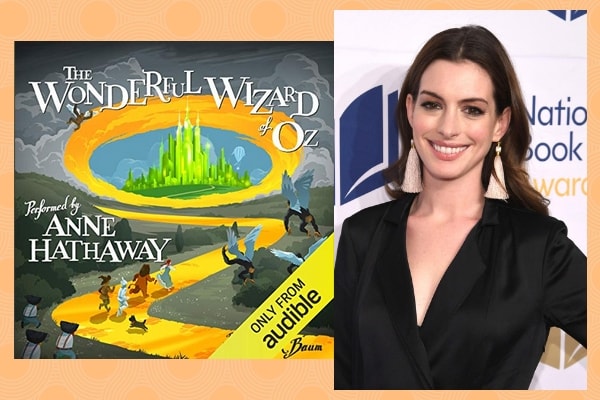 Image courtesy Audible, Vogue.co.au
Our fondest memories of the book 'The Wizard of Oz' are the witches, the yellow brick road and the sparkly red shoes! The Audible version of this audio book for kids is one that parents can enjoy too as it is narrated by Academy Award winner Anne Hathaway – who wouldn't want to hear that!
10. Peter Pan, by author J.M Barrie, Narrated by Lily Collins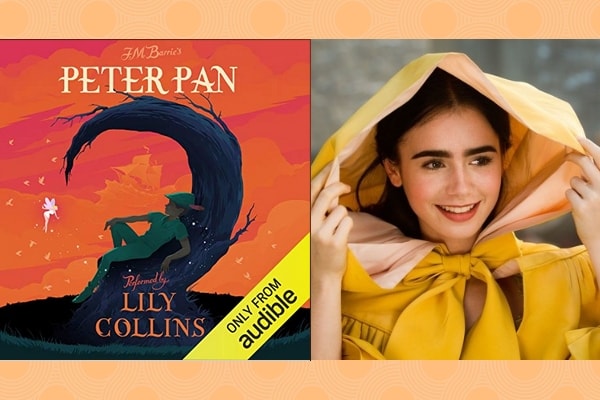 Image Courtesy Audible, Momstart.com
If the children in your household have a case of 'never wanting to grow up' then we have just the audio book for you – Peter Pan! It's one of our favourite books and definitely one of the best children's audio books to introduce to your kids. On Audible, actress Lily Collins narrates this book and judging from the listening sample; it sounds fantastic! Check it out today!
There are so many audio books for kids available online from your favourite authors and read by fantastic storytellers. A list of ten doesn't do it justice! However, we hope you give this new "reading" format a try. In our opinion, any format that brings literature into the heart and minds of kids is a 'win' in our book. Having said that, audio books are a great medium to show kids the magic of stories but they can't be a substitute for reading. Parents must introduce kids to books and create an environment for reading.
If you'd much rather see your child read, then check out www.getlitt.co for some of the hottest Indian children's books available online. We have over 300+ books for all ages and preferences, so get a subscription today!
Happy Reading!
Like This?
Read: Book List: Children's Books That Were Made Into Kid's Movies
Read More: Popular Sudha Murty Books for Kids
Image courtesy canva.com