5 Amazing Space Books for Kids to Reshape Your Reality 
1070 Views
December 15, 2021
As a learner in the 8th grade, my analytical mind pulls itself towards the science genre for its perfect blend of facts and fun narration! Another thing I adore is when a book can single-handedly reconfigure my perspective about a particular thing and teach me something new! Before we dive into this list, I would like to share the basic importance and pros of sci-fi books which will hopefully convince people to read sci-fi books, in case they have never read one before. 
When I realized that science can be incorporated with books, it absolutely blew my mind, mainly because I'm a huge fan of all things science (like any rational person I threw myself into binge reading it!!) For this list, I will exclusively be sharing information and my recommendations about science books relating to space and astronomy. Fortunately, a lot of prior scientific knowledge isn't required; however, said knowledge never causes any harm. Some of the vast amounts of pros include:
1) Analytical skill enhancements
2) Critical thinking and problem-solving skills
3) My Personal Favourite; this genre has no limits! This invigorates creativity and imaginative skills
Best Space Books for Kids
The first 3 books in my list will mainly comprise starters to get you inclined towards science, and for those readers who are already familiar with astronomy, I'd greatly recommend revisiting some of these books. It acts as a perfect refresher for your prior knowledge. Now that all is said and done, without any further ado, here is my list of the 5 most interesting and fascinating sci-fi and astronomy books, according to me!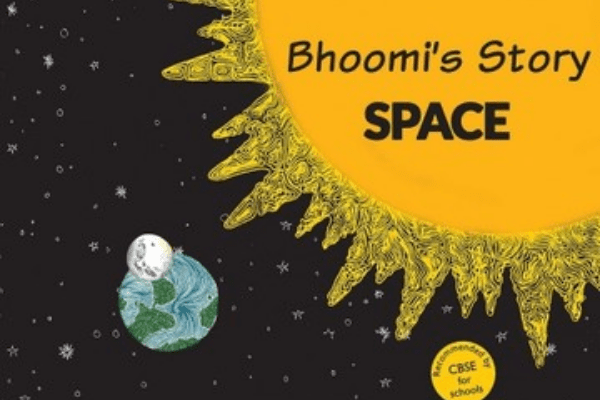 "Bhoomi's Story SPACE", is a 30-page long book filled with ebullient illustrations and awe-inspiring facts. It's an amazing starter pack due to it providing a basic understanding of space, which will prove useful for other, higher-level science books (these can be found later in the list). A common interpretation of space is that it feels dreamy and utopian; which has been displayed in this book.  Bonus points for its subtle traditional reference in its title. Read it now on GetLitt! to find out more about space!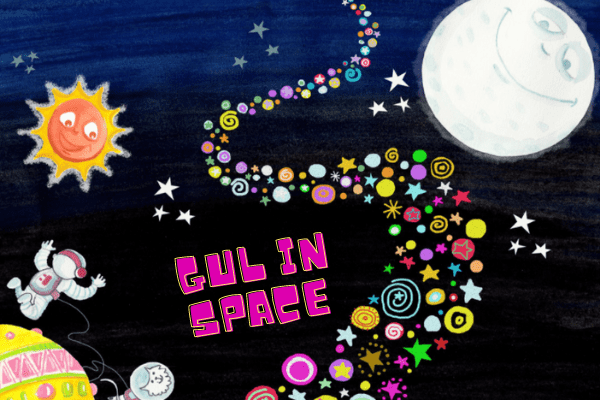 This book is an alternative starter pack and guide through space. What sets this book aside is probably its use of 2nd person and its rhetorical questions, along with its relatable content which 
creates a connection between you and the main character. Find this book right now, on GetLitt!. Bonus points for its decorative illustrations (case in point, the illustration of the space station) and its readability.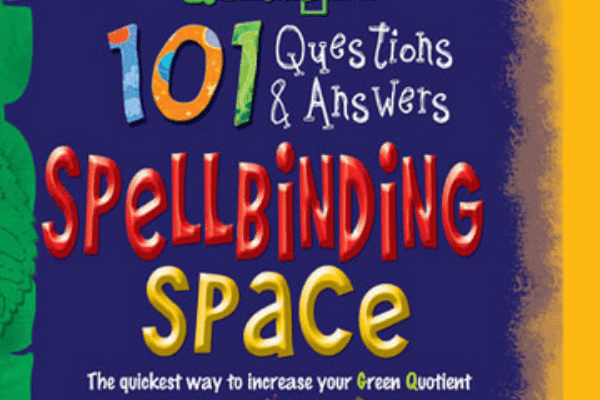 I'm sure there are some burning questions about celestial bodies just lying in your guts, waiting to be answered. Well, this book is the perfect source for all of your questions' answers! Even if you don't have any questions, this book is still a riveting and informative read and besides, a good book, like this one can never go amiss. This book works as a great sequel to the preceding books in this list. I'd award bonus points for its comprehensible explanations on relatively obscure concepts.
Before I move on to the 2 must-read sci-fi books.
Here's some honorable mentions in the category of starter science books: 
Written by Chris Hadfield, is a riveting read which describes space staunchly and gracefully, and takes you through a journey of this astonishing galaxy
Written by Andrew Langley, uses the technique of time-traveling and makes you wonder what the future holds for our vast galaxy 
Written by Laura Gehli, is a picture book biography sharing the inspiring story of Nancy Grace Roman, and how she had to overcome several obstacles for her to follow her vocation and passion: Space
Finally, The 2 must-read Sci-Fi books for Kids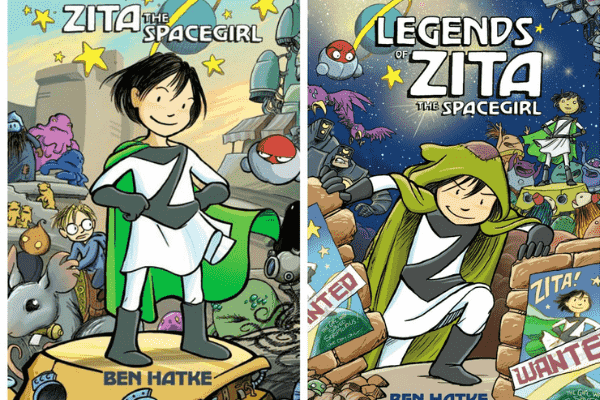 Image courtesy Macmillan
This graphic novel written and illustrated by Ben Hatke is the best book to read after understanding space! Consisting of an epic adventure through the galaxy, this realistic and inspiring heroine is put to the test when she attempts to save the galaxy and her best friend! She also reacts and discovers new planets in space. This art style is consistent, making it quite delightful! To top it off, fans of this narration will be ecstatic to hear that 'Zita the Spacegirl' is a part of a trilogy series!
Last on our list today is The Search for Slimy Space Slugs! Written and illustrated by Mike Lowrey. Personally, this has been one of the most unique and captivating books to read for me. It has everything one would expect, an interesting space plot, quirky narration, and the most distinctive aspect of inviting you to be a part of the plot through your drawings! That's right, let your gushing creativity flow through you and retrieve the artifact, and answer your question about the title. Yes, there are slugs. IN SPACE. And I'm sure you have already figured how to describe these slugs: in 1 word: SLIMY. This amazing book with many hilarious and short exploits that are certain to amuse you on a gloomy day!
Ready to be transported to our of space?
This list of 5 science books is what I love and what I would highly recommend to anyone reading right now. All of these books are immensely constructive and educational while also entertaining. I hope this list helps you in some way or form and inspires you to give science books like these a shot. If you are interested in other space books, click here, where we feature more amazing science books for kids available on the GetLitt! platform. 
Thank You and Happy Reading!
Like this?
Read: Space Books For Kids Who Are Fascinated By The Universe!
Read More: The Complete Indian Nobel Prize Winners List!
Ishaan Patel
Ishaan Patel is currently a learner in the 8th Grade, JBCN International School. He has debuted as an author in the year 2018 with a fiction book, published on Kindle titled Death Islands. He has also participated in several math competitions and earned awards and accolades in them, including a trophy for first place in the Mental Maths Competition. He was a part of the editorial team for JBCN and has helped in editing an article called The Snippets. He has also participated in Sachin Tendulkar's Middlesex Global Academy, in Cricket. He is a risk-taker with a plethora of creative ideas and a logical mind. When he isn't glued to the screen, he takes a keen interest in learning quantum mechanics or works on improving his creative writing skills. Being an avid reader, he enjoys reading novels like 1984 and plays like Julius Caesar. In the future, his aim is to work in the field of Science and also blend his knowledge with innovation, in order to improve lives. Ishaan Patel is part of the GetLitt! Editorial Student Council, a 10-week, literary initiative aimed at getting students actively involved in reading, writing, and editing.