Space Books For Kids Who Are Fascinated By The Universe!
2218 Views
September 3, 2019
Many people, during their childhood, have looked up at the moon and wondered about space – asking the question, are we really alone? Well, for centuries, authors have tried to answer that question with books that have captured our sentiments about space and the universe.
Authors of children's books too have looked to the stars for inspiration, and their books have lit rockets of imagination in many little readers. If your children are fascinated by the universe, then this book list of space books for kids is tailor-made for them! As always, our book lists have books for all ages and reading levels. We suggest you pick them based on your child's individual interests and reading skills.
Ready for Mission: Space Books for Kids? The mission begins in T minus 3, 2, 1… Lift Off!
Book List: Space Books For Kids
1. Galaxy Girls: 50 Amazing Stories of Women In Space by Author Libby Jackson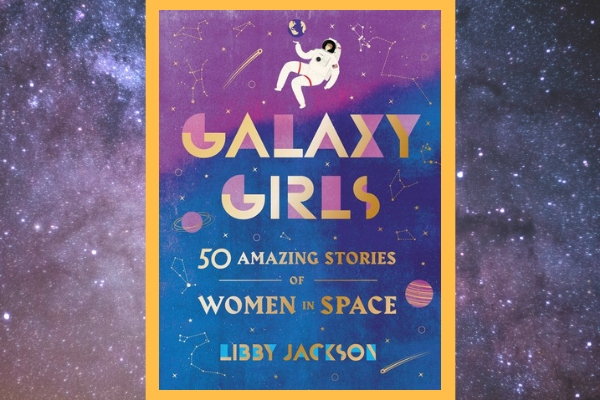 Image Courtesy Harper Collins
We've heard about the great achievements of men when it comes to the space race, but what about the women? This space book for kids does just that. It celebrates the female scientists, mathematicians and astronauts that have contributed to putting humans (and animals) in space. The book's eye-catching illustrations and informative stories are ideal for bedtime and will inspire your little ones!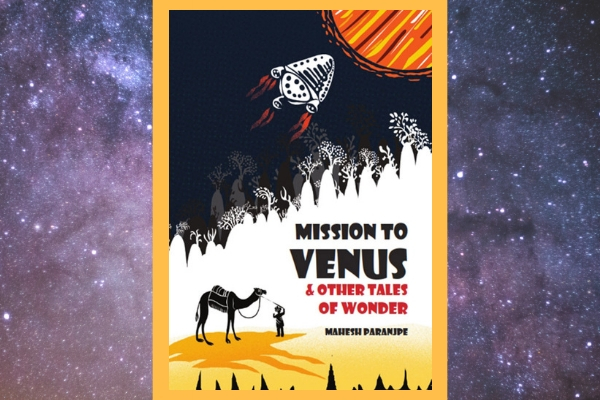 Are your kids ready to read about alien encounters and a mission to Venus with a team of crack commandos? Well, they better be because this book is bursting with sci-fi goodness that will have your kids hooked from page one.
Read Mission to Venus & Other Tales of Wonder on GetLitt!
3. The Countdown Conspiracy by author Katie Slivensky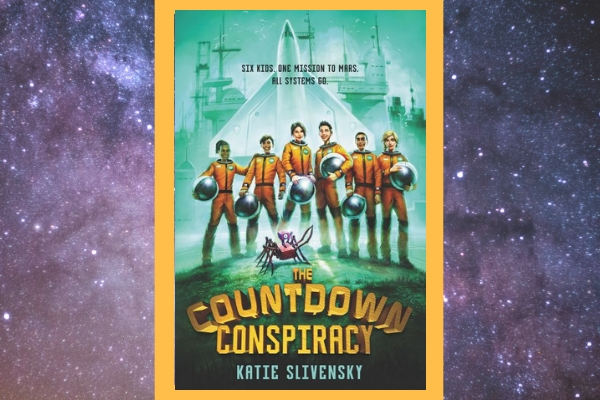 Image Courtesy Harper Collins
In this chapter book, we follow Miranda Regent, one of six kids chosen from around the world for a mission to Mars! However, things take a turn for the worse when Miranda gets anonymous threatening messages. Is it safe for this team of six to complete their mission? Find out in The Countdown Conspiracy.
4. Q & A About Earth by author Nancy Dickmann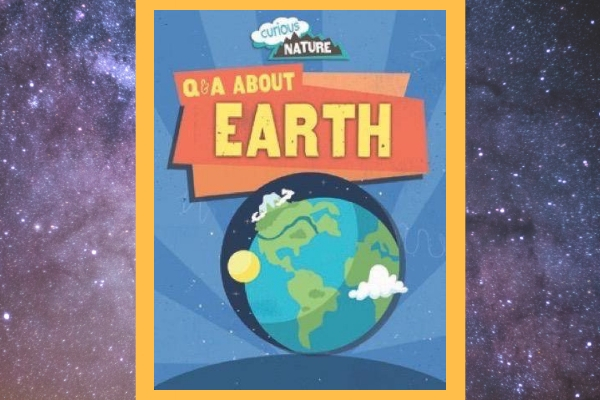 Image courtesy Rosen Publishing
This space book for kids is perfect for little readers who are curious about planet Earth. Plus, it's educational, entertaining and loaded with facts. Kids can learn about volcanoes, oceans, the atmosphere and a whole host of other topics through factually correct text and playful imagery. A must-have for any bookshelf.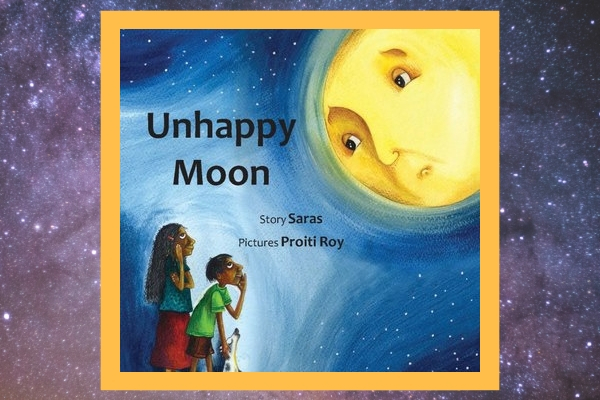 The Moon in this book is unhappy because everyone is awake and full of life when the Sun is out. However, when the Moon is out, all anyone does is sleep! Well, she wants to be noticed and tries to get attention by all means possible. Does she manage to catch the eye of the people in slumber, below?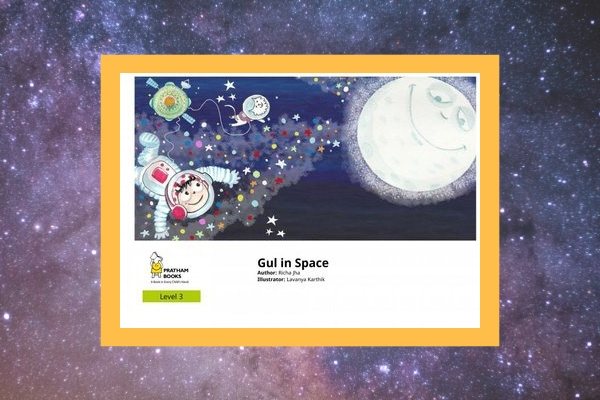 In this lovely space book for kids, little protagonist, Gul makes a wish on her birthday to explore outer space. To her amazement, the next day, she wakes up to find a space rocket waiting for her! Told through rhymes, this book and its colourful illustrations are bound to carry your child's imagination into outer space!
7. Everything Space by Helaine Becker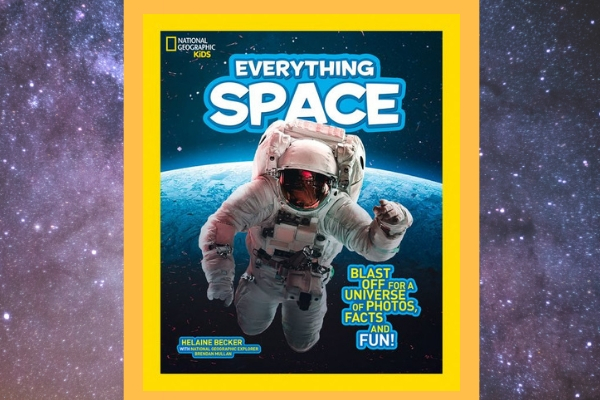 Image Courtesy Harper Collins
Here's one of our favourite space books for kids – "Everything Space" book by The National Geographic Kids. Just like the National Geographic magazines, this space book comes alive with 100+ pictures of space, planets, galaxies, moons etc. The pictures are supported with reports from real explorers, maps and infographics – making this book a must-have for any space-loving child.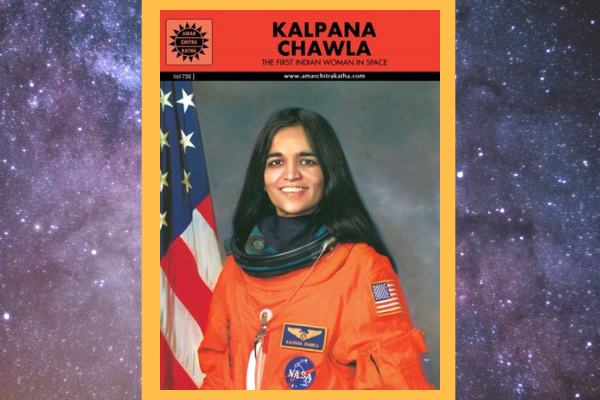 No space book list is complete without mentioning the first Indian woman in space – Kalpana Chawla. This graphic novel talks about the journey of Ms Chawla from a child to becoming an astronaut. A truly inspirational graphic novel that every child should read at least once!
Read Kalpana Chawla on GetLitt!
9. A Spark of White Fire (Celestial Trilogy) by author Sangu Mandanna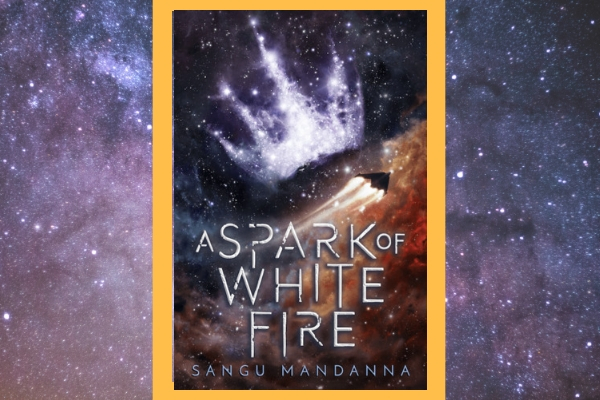 Image Courtesy Sky Pony
This young-adult sci-fi trilogy is inspired by the Mahabharata but set in space! So, get ready to revisit this mythological story through a lens of epic space battles, kingdoms built on spaceships, futuristic landscapes and heroic characters. In the sea of YA novels available today, this is one you should pick up for your teenager, especially if they love mythology and space.
10. Good Night, Baby Moon by author James Mitchem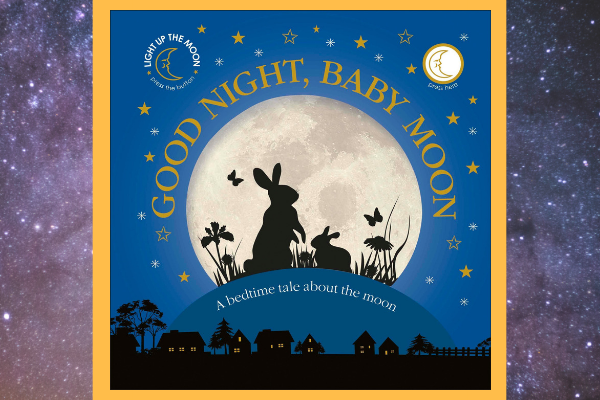 Image Courtesy DK Children
What better way to explain the 'phases of the moon' than through a bedtime storybook. In Good Night, Baby Moon, a family of curious rabbits learn about the moon as they go on their night-time walks. This is a great book to read aloud to early readers.
Space, truly, is magical, especially when told through children's books. We hope you enjoyed this list of space books for kids. There are over 300+ children's books of all genres in our library, so do subscribe today to get access to all of them!
Happy Reading!
Read: List Of William Shakespeare Books: Should Kids Read Them?
Read More: Book List: Children's Books That Were Made Into Kid's Movies