The Complete Indian Nobel Prize Winners List!
36145 Views
October 25, 2019
If you have ever won an award you will understand just how special it is to win one. And as far as awards go, the Nobel Prize is one of the most prestigious ones in the world. It is that time of the year when the Nobel Prizes are announced in Sweden and this year, once again, India has reason to celebrate! We have added yet another name to the Indian Nobel Prize winners list! Abhijit Banerjee, who jointly won the Nobel Prize for Economics, is an Indian-American born in Mumbai and raised in Kolkata. With this prestigious prize, he joins a long list of Indian Nobel Laureates who won the award for excellence in their field.
Prestigious awards? What is the Nobel Prize? 
The Nobel Prize, named after Swedish businessman and philanthropist, Alfred Nobel is an award that is announced every year for excellence in Physics, Chemistry, Medicine, Literature, Economics, and a distinguished achievement towards humanity – commonly known as the Nobel Peace Prize. Winning this prize puts the awardee on the global map and the person is recognized for their work around the world.
Abhijit Banerjee won the Nobel Prize in Economics jointly with his wife Esther Duflo and American Michael Kremer for their experimental approach to alleviating global poverty. Banerjee is the son of two economics professors and did his early schooling in Kolkata's South Point School and later studied at Presidency College. He has been living and working in the United States since the 1980s.
So who are the other Nobel Prize winners in India? 
1. Rabindranath Tagore – Nobel Prize for Literature (1913)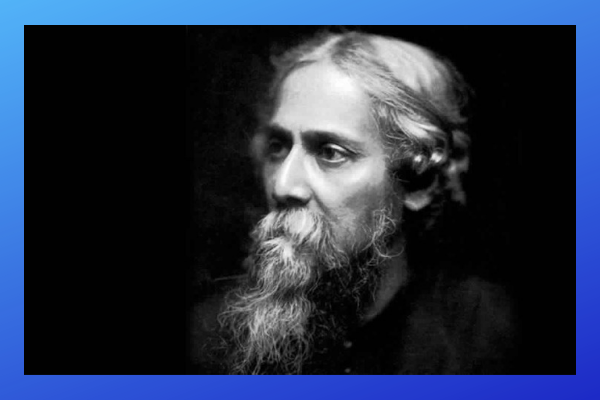 Way back in 1913, when India was still a British colony, Rabindranath Tagore put India on the world map by winning the country's first Nobel Prize. He was a poet, artist, and thinker and became the first non-European to win the Nobel Prize for Literature. Tagore, the first Indian Nobel prize winner won the award largely for his collection of poems, Gitanjali. The main theme of the collection of poems was devotion. Even today, poems from this collection are taught in schools all over India.
2. CV Raman – Nobel Prize for Physics (1930)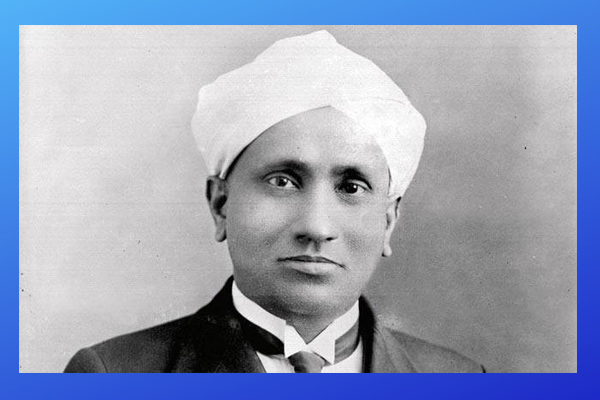 Image courtesy India Today
If you have ever wondered why the sky is blue, then you have at some point unwittingly thought of the Raman Effect. CV Raman or Sri Chandrashekhara Venkata Raman was an Indian physicist from Tamil Nadu who became the second of the Indian Nobel Laureates. He was awarded the Nobel Prize in Physics for his exemplary work in the field of light scattering. His research – termed the Raman Effect or Raman Scattering – earned him the achievement of being the first person from Asia to be awarded for achievements in the field of science. He discovered why the sky is blue, through his research on how light behaves when it passes through various substances. The day of his discovery, February 28, is celebrated as National Science Day in India.
3. Har Gobind Khurana – Nobel Prize for Medicine (1968)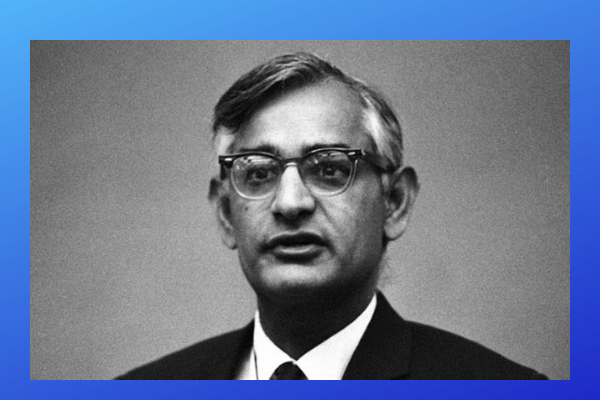 Har Gobind Khurana was a biochemist who was born in Raipur, in British India. He later emigrated to the United States and became an American citizen. He was awarded the Nobel Prize in Medicine for his work in genetic research. He shared this prize with his fellow researcher. His research in the field of genetic code earned Har Gobind Khurana a place in the Indian Nobel Prize winners list.
4. Mother Teresa – Nobel Peace Prize (1979)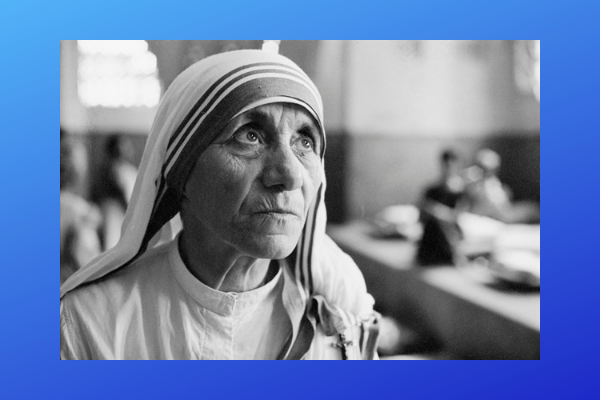 When a person dedicates their entire life to helping and uplifting the poor and needy, the world sits up and takes notice. Mother Teresa was born in Kosovo, Serbia but moved to India when she was 19. She trained and taught in Darjeeling with the Sisters of Loreto. In 1946, Mother Teresa, known then as Sister Teresa, experienced a "call within the call" when she saw the poor and downtrodden while on a train ride from Calcutta. In 1948, she began work to help the poor, ill, downtrodden and those living on the fringes of society through the charity organization – Missionaries of Charity. She joined the list of Nobel Prize winners in India when the Nobel Peace Prize was awarded to her in 1979, recognizing her work in overcoming poverty and distress. She was also canonized as a saint by the Roman Catholic Church in 2016.
5. Subrahmanyan Chandrasekhar – Nobel Prize for Physics (1983)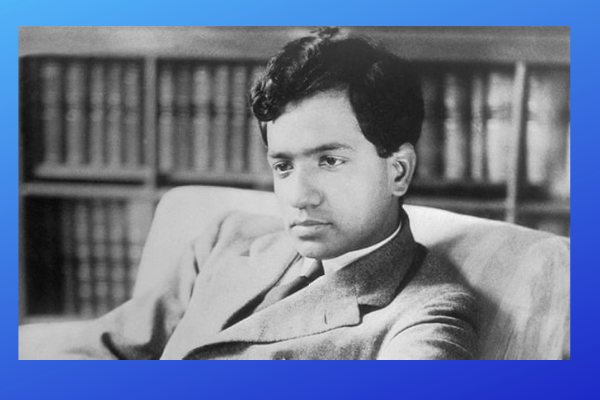 Chandrashekhar was born in Lahore in undivided India and spent his working life in the United States, where he eventually became a citizen. He was an astrophysicist and, incidentally, a nephew of CV Raman. He shares his Nobel Prize with his fellow researcher for their work relating to the structure and evolution of stars. He even has a scientific and physical construct – the Chandrashekhar Limit – named after him. He joined the list of Nobel Prize winners in India in 1983.
6. Amartya Sen – Nobel Prize for Economics (1998)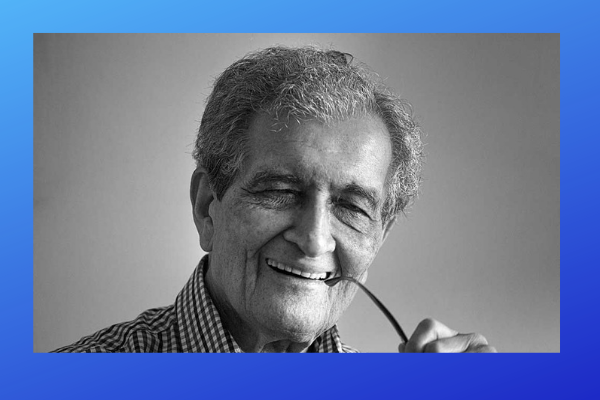 Amartya Sen was awarded the Nobel Prize in Economics for his work on welfare economics. Sen was born and raised in Kolkata where he still spends his winters. He spends the rest of his time teaching in the USA and UK. He has written many books – the Argumentative Indian being one of them. Amartya Sen was the fourth Indian to bring a Nobel Prize to India. Amartya Sen has always been in the news for his vociferous criticism of Indian politics and economics.
7. Venkatraman Ramakrishnan – Nobel Prize in Chemistry (2009)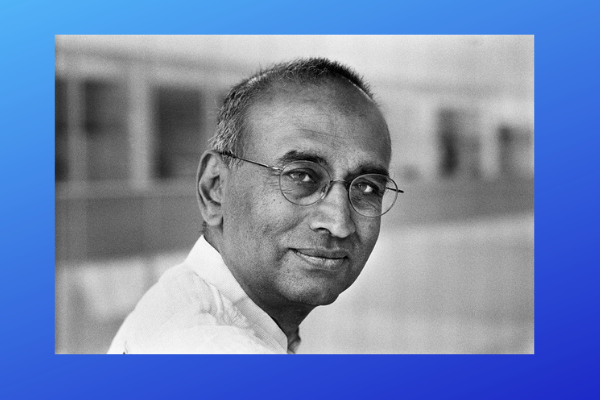 After earning a doctoral degree in Physics, Venkataraman Ramakrishnan started studying molecular biology at the University of California, San Diego. Years later, he published a series of groundbreaking scientific papers on the RNA structure of ribosomal unit. Ramakrishnan was awarded the Nobel Prize in recognition of his work in this field. He shared this award with two of his research peers. Ramakrishnan was born in Chidambaram in Tamil Nadu; his parents were both scientists and his early education was in Tamil Nadu and Gujarat.
8. Kailash Satyarthi – Nobel Peace Prize (2014)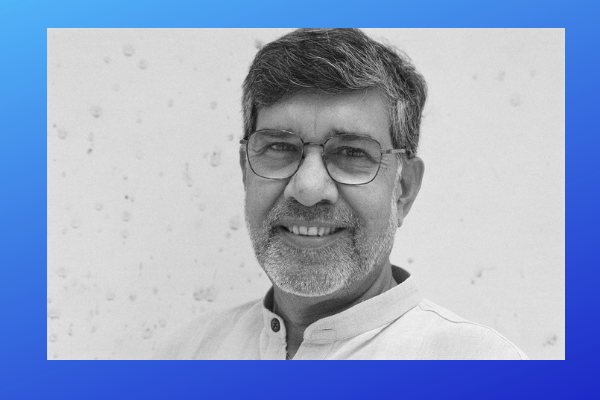 Have you heard of the Bachpan Bachao Andolan? This NGO, started by Kailash Satyarthi – a child rights activist, works to end child labour. Satyarthi was awarded the prestigious Nobel Peace Prize in 2015 for his work towards eradicating child labour and child trafficking. To date he has liberated over 88,000 children from child labour and slavery. Kailash Satyarthi joined the list of Indian Nobel Prize winners in 2014 when he shared the prestigious prize with Malala Yousafzai.
 9. Abhijit Banerjee – Nobel Prize for Economics (2019)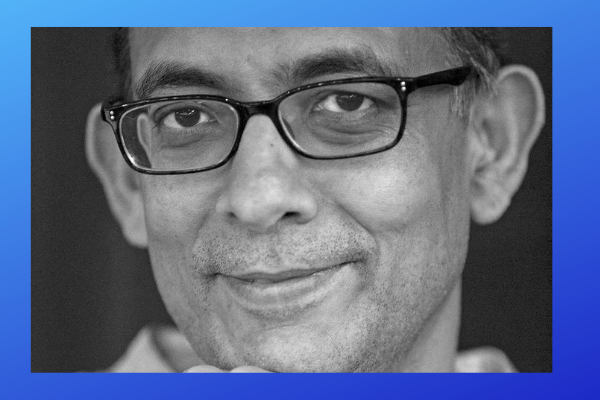 And of course, we have the latest Indian to join the Indian Nobel Prize winners list – Abhijit Banerjee – whom we have already spoken about above.
In addition to these nine winners from India, there have been two more winners who were born in India. Rudyard Kipling, author of the Jungle Book was born in Mumbai in 1865. He won the Nobel Prize in Literature for his work in 1907 and was the first English-language writer to receive the prize.
Ronald Ross, was born in Almora in British India and won the Nobel Prize in Medicine for his exceptional work in the field of malaria.
How do we find out more about Nobel Prize winners in India? 
A great way to find out more about people who are on the Indian Nobel Prize winners list, would be to read books written about them or even by them. Here is a list you could start with.
Books on Rabindranath Tagore:
The Champa Flower (Illustrator: Jaikar, Publisher: Katha)
This book is an illustrated adaptation of Rabindranath Tagore's famous poem and is written for early readers. It tells the story of a young boy who imagines himself as a Champa flower who watches his mother go about her chores.
Read: Rabindranath Tagore Book List
The Land of Cards: Stories, Poems, and Plays for Children (Illustrator: Ajanta Guhathakurta, Publisher: Puffin)
If you want to introduce your children to a body of Rabindranath Tagore's work then this is the book to start with. This collection brings together Tagore's short stories, plays, and poems in one volume.
Books on Mother Teresa: 
Mother Teresa: The Smile Of Calcutta, by author Charlotte Grossetete 
This beautifully illustrated book tells the story of Mother Teresa's life and how she found God in the poorest of the poor and reached out to help them.
Mother Teresa: Little People, Big Dreams, by author Isabel Sanchez Vegara
Little People, Big Dreams is a series celebrating the lives of women from various walks of life. Mother Teresa has been featured for her selfless love and dedication of her life to helping the poor and needy. Quirky illustrations and extra facts about her life in the book make this a must add to your child's bookshelf.
This was the long list of Nobel Prize winners from India and we hope many more names get added to this list in the years ahead. We hope this article gets you acquainted with Nobel Prize winners from India. Do write in and tell us if you enjoyed it and continue reading your favourite books on GetLitt!
Like This?
Read: Learning About Famous People Through Graphic Novels
Read More: Book List: Indian Heroes and Role Models to Read Up On This Independence Day!
Rati Ramadas Girish
Rati Ramadas Girish is a true manifestation of an urban nomad. She has lived and learned in India, Saudi Arabia, Europe, and the USA. She began her career as a journalist with NDTV and then worked as a folklorist in Houston, Texas. Somewhere along the way she developed an irrepressible love for children's literature and even wrote and published short stories in anthologies. Presently, she writes from home surrounded by her muses —two sons, a large dog, and her indulgent husband.