5 Tips To Start Off The New Year Achieving Your Goals!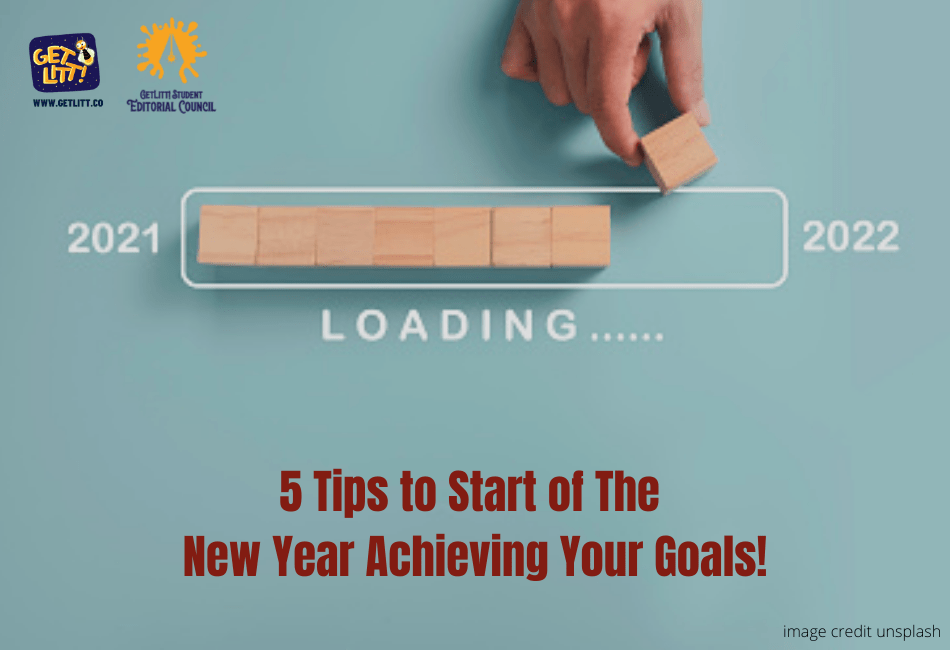 456 Views
December 27, 2021
Starting off the New Year can be so exciting but also daunting. We put so much on our plate by reflecting back on previous years, growing old, and a brand new start – that we often overburden ourselves with goals we want to achieve.
Typically, we start off the year following our resolutions for maybe a week or two. Then, slowly we tire ourselves out, with no motivation to complete all our goals for the rest of the year. We've all been there and there's no worse way to start the year than a somber mood and a discouraged attitude. That's why we devised five tips to help you release all that pressure on yourself and successfully follow your goals all year round!
Let's begin!
5 Tips To Start Off The New Year Achieving Your Goals!
Tip 1- Structure your work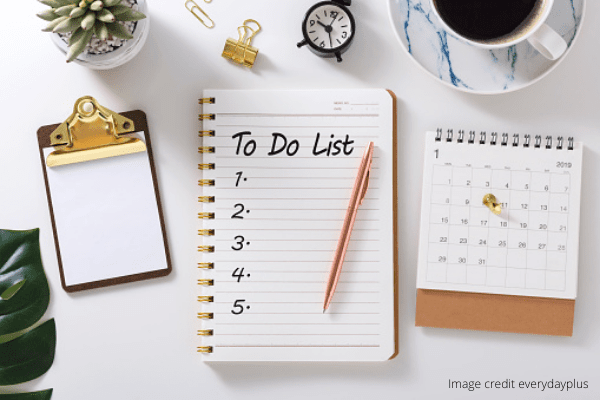 It's easy to sit and list down everything we want to achieve in the next year on a piece of paper….and then leave that sheet to be completed by your future or next year self. However, that is not what we are trying to do here. The key to consistently following your resolutions all year round is durability. This is why your goals should be ones you can see yourself doing for a whole year and not something you feel obligated to do because everyone else is doing them. You should be passionate about this goal.  
Go ahead and create that list. Once you write the resolutions that actually interest you. Then, you can find ways to achieve them creatively or place them in your daily schedule so they blend in with your day rather than stand out. 
Tip 2 – Start off with a trial run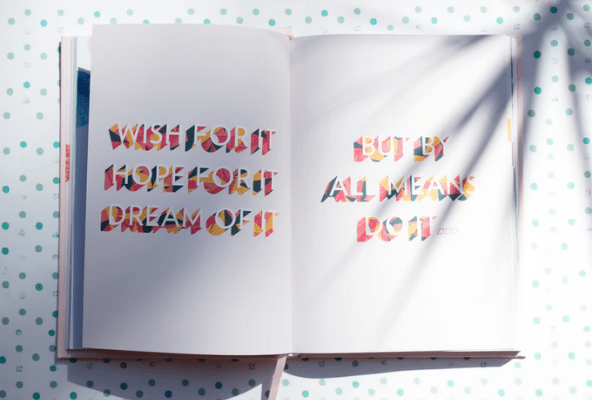 Picture Courtesy Social Cut, Unsplash
Instead of waiting until January 1st to start your goals, take a week out in November or December to test your goal. This could be a "trial run" of sorts. Filter out the goals that genuinely interest you. Go with the ones you can achieve instead of  ones that seem better on paper.
Just like you would on January 1st, add these goals to your daily routine. Observe the ones you can complete without feeling too burdened or tiresome. For example, one of your goals may be going to the gym to increase your stamina. However, you dislike going to the gym and you can see yourself often skipping it. That doesn't mean you can't achieve your goal of increasing your stamina, it just means you have to find alternate ways to do this. 
It is also important to note the difference between activities that you don't like doing versus ones that are hard to get into. Changing your schedule by adding new activities won't be easy. But the ones that you have a good reason to achieve will always motivate you. So make sure to focus on those goals and remind yourself why you want to achieve them. 
Tip 3 – Create a suitable environment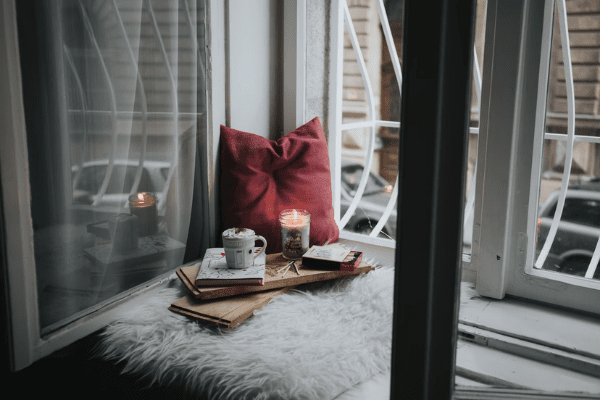 Picture courtesy Alisa Anton, Unsplash
In my opinion, monotony should be one of the 7 deadly sins. Sitting in the same room, doing the same tasks every day can take a huge toll on us, not just mentally but also physically. Especially in the last two years, when all our time was spent within the four walls of our house.
I suggest finding alternate settings where you can achieve your goals. This doesn't just mean sitting in another room or going outside to take a walk. It can also mean using different platforms than you are used to using or brightening up your tasks by doing them at times during the day that match its vibe the most.
For example, if your resolution is to read more in the coming year. Then, instead of sitting on your iPad/tablet or watching YouTube in your room after school, you can use that time to read. Another great way to increase reading is to end the day with the activity. Get a cozy-warm night light, download a reading app on your iPad and utilize that same screen time to accomplish your resolution.
Bonus Tip: GetLitt! Is also the perfect app to get you started on all your reading goals. The digital library has more than 700+ books ranging from classics, books with mystery and adventure. I liked reading 'The Math Kids' and books on informative topics like '101 Facts on Climate Change'. The app also has a huge range of books by Indian authors that will satisfy all your cravings.
Tip 4 – Combine your goals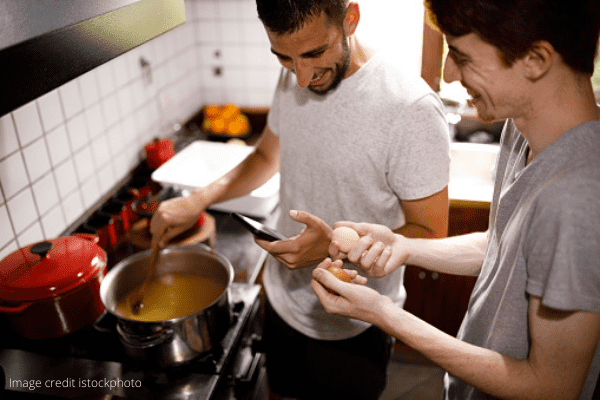 In order to motivate yourself to pursue your resolutions. Find ways to complete them creatively by combining multiple resolutions together. For example, if you want to learn how to cook, but also want to be caught up on foreign affairs. Then, listen to an interesting news podcast while completing that task. However, you should make sure these tasks are compatible with each other and don't clash.
A great way to start a new interest or hobby is to listen to podcasts or watch videos on them. Seeing visual outcomes or hearing about your goals can motivate you to reach the finish line. You can also involve your friends in certain tasks like cooking together or forming a book club to help your reading goal. This way, you all can check in with each other and make sure you are following your goals. 
Tip 5- Celebrate your achievements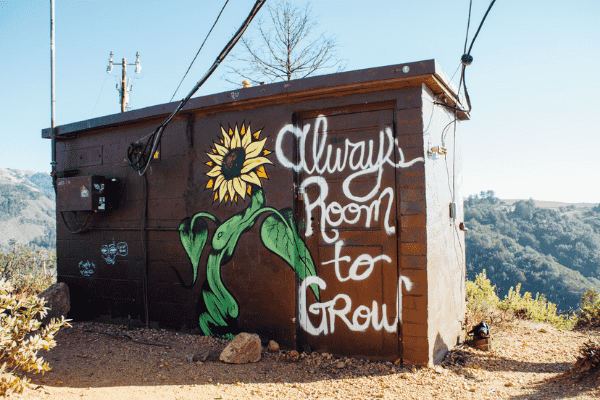 Picture Courtesy Kyle Glenn, Unsplash
Lastly, and some might argue that this is the most important one is to remember to celebrate your achievements. Personally, I like to take a break at the end of the day by going downstairs and hanging out with my friends or even watching a movie with my family at the end of the week. Oftentimes, you might compare yourself to others or not feel like you've achieved much, but you have to remember that everyone works at a different pace and yours doesn't make you inferior to anyone. Adding new changes to your everyday life is not easy, so celebrate every little victory and don't underestimate your accomplishments!
Start off the new year with a new lens.
Take the time to do things you love and things that bring you happiness, whether that be spending more time with your family or even going for a walk every evening. Don't compromise your feelings for the sake of finishing your goals but also maintain a balance between the two. Treat the upcoming year as a new adventure rather than a challenge, and remember to have fun! 
Like this?
Read: New Year's Resolutions For Kids Based on Books and Reading
Read More: Best Books That Help Build Empathy In Kids
Siya Agarwal
My name is Siya Agarwal and I go to Aditya Birla World Academy. I think I'm a pretty versatile person and I can adapt well to most things I try, but that strength is met with my lack of patience which makes it hard for me to accomplish some of the things I try. Some things I love to do instead of studying are reading, writing and playing basketball. I love collaborating and working with new people, getting to know them in unique settings and circumstances. I also love to escape reality in a fictional world and live different lives from the books I read or movies I watch. This is why passion for reading and writing go hand and hand and why I'm so excited to be part of the Getlitt! Editorial Council and learn more about the power of words and how they're conveyed in different writing forms. Siya Agarwal is part of the GetLitt! Editorial Student Council, a 10-week, literary initiative aimed at getting students actively involved in reading, writing, and editing.