New Year's Resolutions For Kids Based on Books and Reading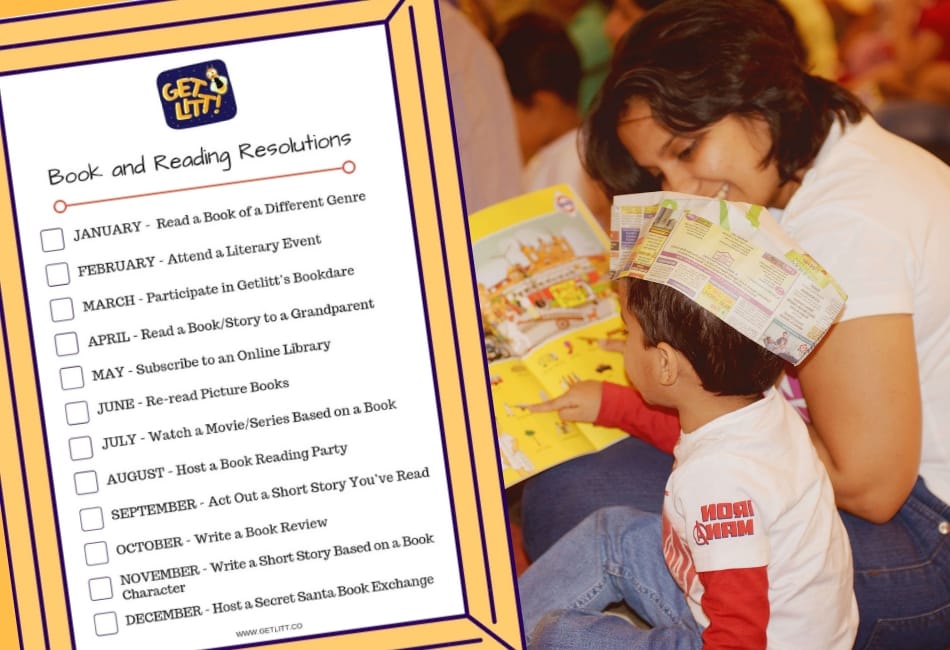 3199 Views
January 8, 2019
It's 2019 already, and that means one thing – setting fun new year's resolutions for kids based on books and reading! If you want to make reading an integral part of your child's life, setting goals or having a monthly resolution can be an entertaining way of doing that. These new year's resolutions for kids hope to encourage children to read and feel proud of achieving their monthly targets.
We've curated these book and reading resolutions, keeping in mind different reading levels. While most of them can be done by older children, we suggest parents participate along regardless of the child's age. A lot of the activities will require a parent's guidance or help to ensure that these resolutions can become a family activity that can be enjoyed together.
There is something new and interesting to look forward to as each month has a different book and reading resolution. We feel 30 days is sufficient time to achieve the resolutions mentioned. However, don't stress, these resolutions are a loose guideline, and if you can't achieve one or two of them, either skip it or carry it forward. The point is to have fun and make reading a part of your child's life.
We've created a checklist for the book and reading resolutions; you can find the creative at the end of the blog. Do print it out and tick off each new year's resolution as you finish them. Alright, so let's begin with explaining each new year's resolution for kids based on books and reading!
Part 1: New Year's Resolutions for Kids – January to June
January – Read a Book of a Different Genre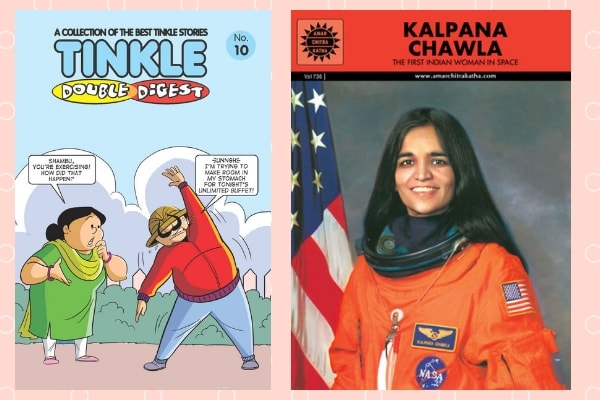 It's often easy to pick books we know our children would like and we get stuck reading similar stories. However this month we would like you to break that pattern. Choose a book that your child hasn't read from a genre that you might not have considered. For example, a monster book such as Moin the Monster or ones that teach math such as How Old is Muttajji? If you want something really out of the box, opt for a graphic novel such as a Tinkle Digest or one of the Amar Chitra Katha comics based on famous people – they're highly addictive if we do say so ourselves.
February – Attend a Literary Event/Author Session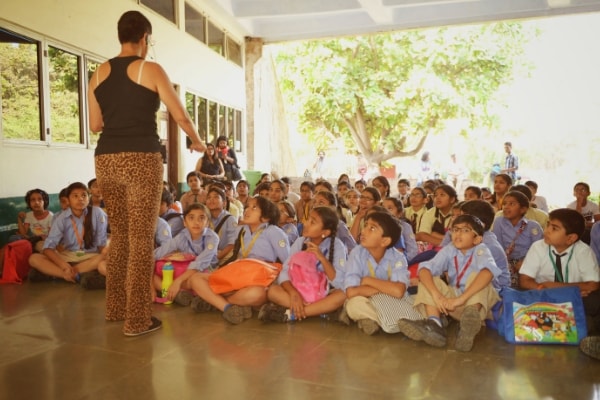 Junior Writer's Bug Festival For Children
This resolution needs a little help from the parents. Your local bookstores have author and reading sessions on a regular basis. Why not make a day of it and check out a few bookstores around your area and speak with the owners/ managers. They'll usually have an event calendar, or be able to put you on their mailing list with updates on upcoming events at the store. Attending these books readings or author sessions with your kids will ease them into the literary world and encourage them to have an interest in reading.
You can also keep checking our Getlitt socials, as we do host a lot of literary events at schools. We would love to be part of your child's school to, so if you're interested in having Getlitt host an event, then do get in touch with us through the comment section or ask the school to get in touch with us by dropping an email to schools@getlitt.co.
March – Participate in Getlitt's Bookdare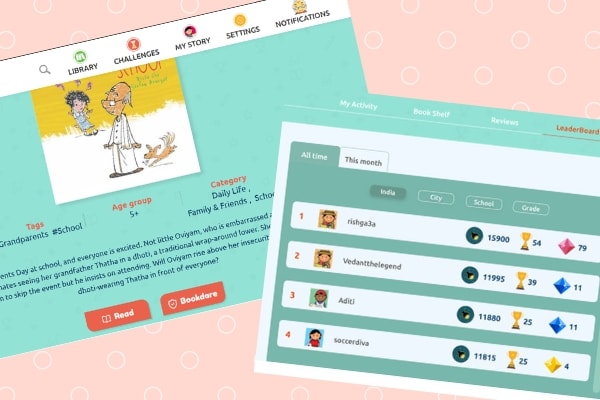 If you've been a Getlitt subscriber for a while now, then you and your child are probably well aware of our 'bookdare' quiz. After reading a book in our library, click on the 'bookdare' button where the reader will be asked three questions based on the book. If they get all three right, they get points that add up to their Litt-o-sphere score – the higher the score, the more badges they get – the more badges, the higher they reach on the leaderboard.
Every month we hand out trophies for those that reach the top of the leaderboard. So what are you waiting for, head on over to our library to start the journey now!
April – Read a Book/Story To a Grandparent or Elderly Person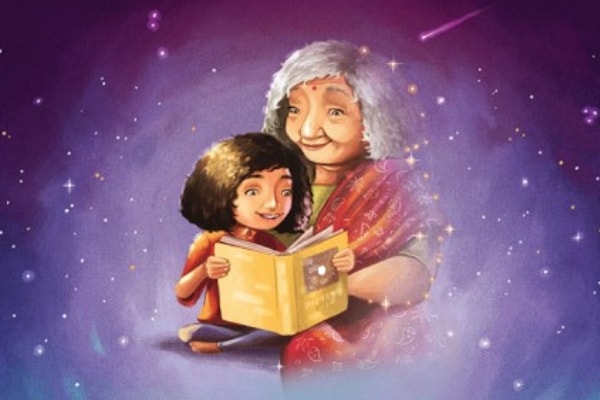 What better way for your kids to spend some quality time with their grandparents or your elderly family friends than by reading to them. This is a great exercise whether that both the grandparents and the kids will love. Let your child choose a book they'd like to share with the oldest person in the household and read to them. Not only does it give your child the confidence to read aloud but it's fun to see two generations connect over a book!
May – Subscribe to an Online Library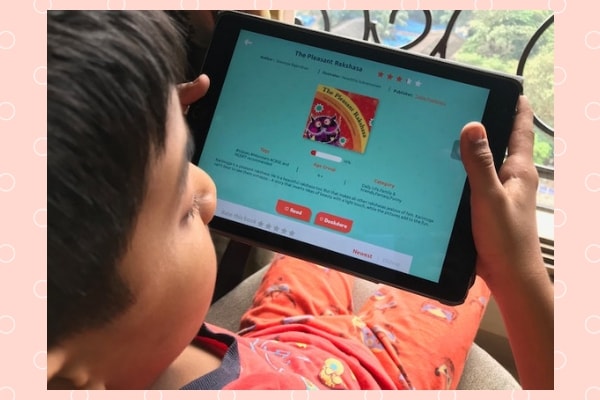 If you can't fight the battle against screen time, then why not find a more constructive way for your kids to use their devices. Subscribing to an online library like ours will give you access to some of the best Indian children's books and hopefully get them excited about reading. We're constantly updating our library with new books every Friday – make sure you follow us on our socials as we post our recently added books as part of our #FridayFirst campaign.
June – Re-read Picture Books
Those lovely picture books you bought when your child first started to read are probably hidden away in a bookshelf, replaced by big kids books. However, wouldn't it be nice to go back to those picture books that your child loved when they were little? This month bring out a few you know your child hasn't read in a while and read it with them. It's a great trip down memory lane. Plus, it'll be a proud moment for them to see how much their reading level has improved. Small boosters like this encourage kids to read.
Part 2: New Year's Resolutions for Kids – July to December
July – Watch a Movie/Series Based on a Book
If you and your little ones have watched a movie or series based on a book, then why not get them to read the book or vice versa! There are so many fantastic movies based on children's books, and we've listed our favourites in this booklist, so make sure you check that out, to give you some inspiration. Make it a movie night and re-watch the movie or series with the whole family. After watching get your child the book and read with them every night for the month of July.
August – Host a Book Reading Party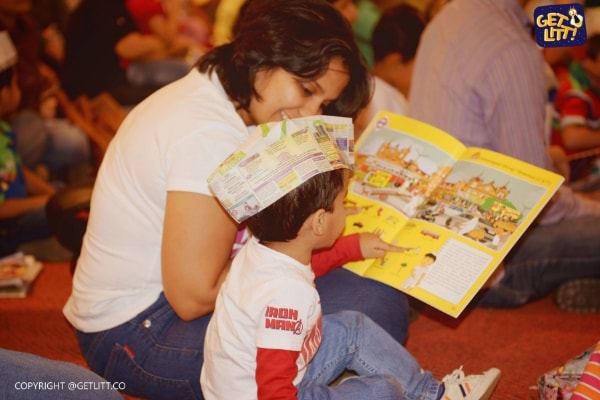 Now, this is an activity that everyone can get in on the action. Parents, why not host a book reading party? Whether it be a book the kids are reading in school or a popular one that everyone is raving about currently. A book reading party is a super way to get kids to mingle and talk about their favourite book. A party with a literary atmosphere will help your children and their friends bond over books – talk about brownies points!
September – Act Out a Short Story You've Read
We bet your child has a book they absolutely love, why not turn it into a household play. If your kids are younger, you will have to write a small script based on the book and give everyone in your family a part to play. For the older kids, give the exercise to them, allowing them to create a short skit based on the book – it can be a one-person show or something for the whole family!
October – Write a Book Review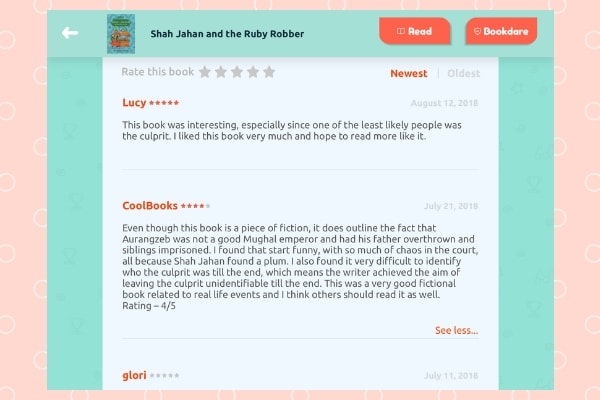 We here are Getlitt absolutely love reading reviews of the books in our library. After your child has read a book, have them write a short review on why they liked (or disliked) the book. The act of writing a review will help children formulate their own unique opinions on the themes, characters and even the illustrations in the book. Plus the more they review, the more points they rack up in Litt-o-sphere!
November – Write a Short Story Based on a Book Character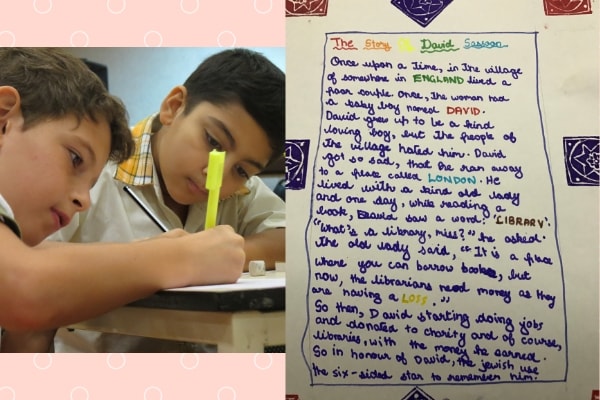 Weaving Tales workshop done by The Writer's bug at Dr Bhau Daji Museum
This one is probably best suited for older children, but parents can help too. Little ones can use their parent's help to write their short stories. Every child has a character they love, whether it be a superhero or a protagonist in a book. Let them use their imaginations to come up with a story that is centered around their favourite character. Creative writing not only helps with language development but it is also fun to read the stories children write!
We will be writing with a blog post on how to do a creative writing exercise such as this one, so make sure you keep checking our blog.
December – Host a Secret Santa Book Exchange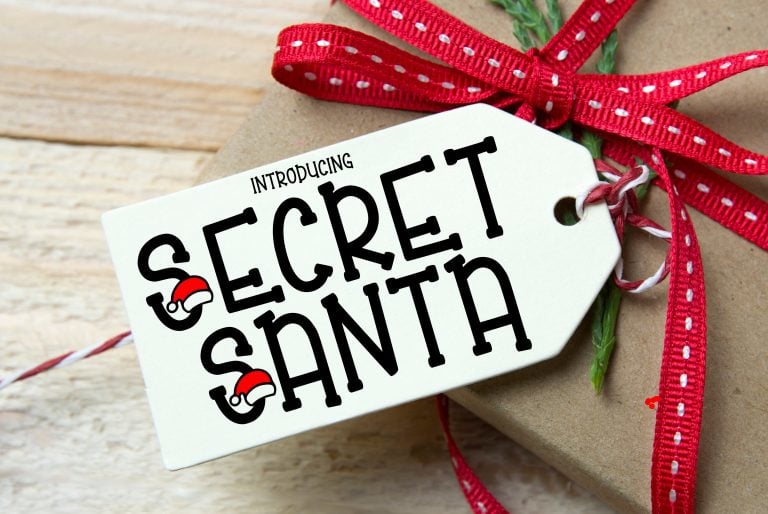 Image Courtesy CreativeMarket.com
Secret Santa is one our favourite Christmas traditions especially if it involves a book exchange! Host a Secret Santa party, where everyone has to bring a book they love, gift wrapped. Write down all the names of the kids and put it in a hat/box. Each kid will draw a name from the hat and give that person the book they brought with them. Not only is a book exchange a good alternative to toys, but the kids can explain why they loved the book they're gifting.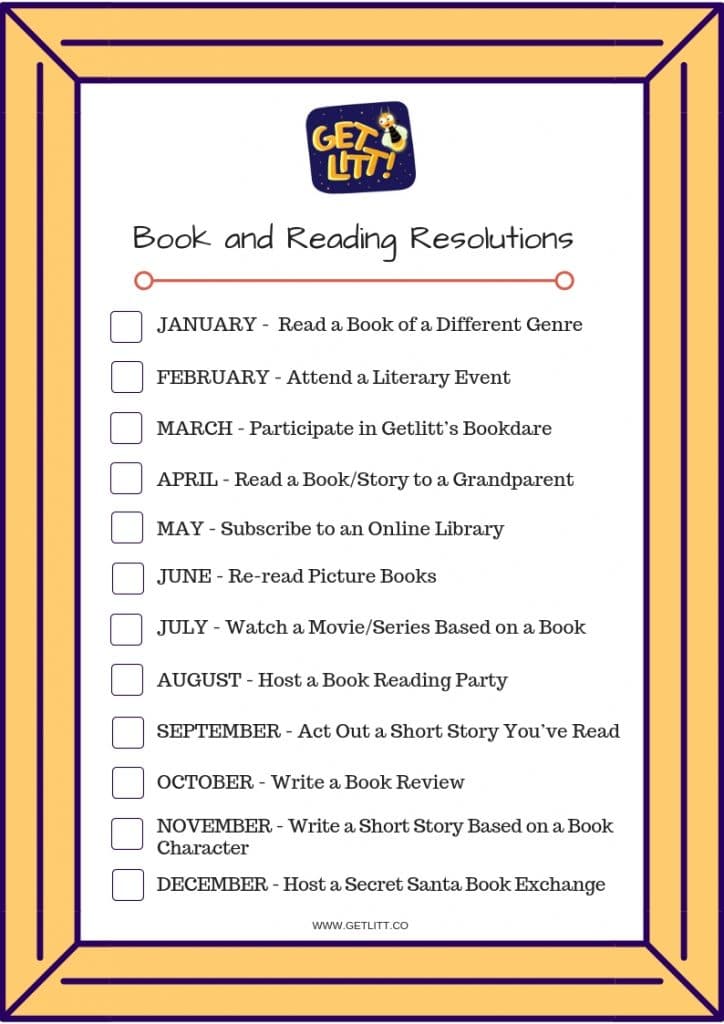 Printable – New year's resolutions for kids based on books and reading.
Phew! 2019 looks like it will be a fantastic year full of literary boosters! We can't wait for you to try out these new year's resolutions for kids based on books and reading . Make sure you tag us on socials every time you tick off a new year's resolution.
As we mentioned before, this is purely for fun and to encourage kids to read. If you can't complete one or more of these new year's resolution for kids, feel free to change it up or skip it altogether. The point is to enjoy this whole process.
Happy Reading!
Like this?
Read: Book list: Indian Short Story Books That are Perfect for Bed-Time
Read More: Book Talk With Priya Fonseca: What Classic English Books Should My Child Be Reading?