Best Biography Books Of All Time From Children's Literature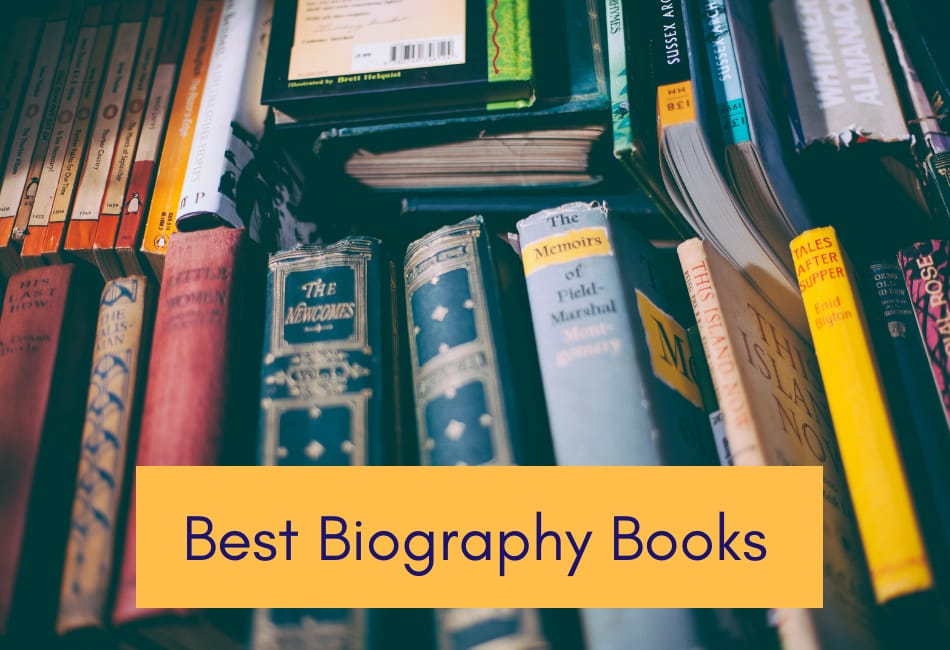 4541 Views
December 16, 2019
The life stories of the great men and women are a perfect inspiration for young minds. The best biography books of all time tell the story of great personalities in a way that captures the attention of young minds and inspires them to achieve greatness.
While choosing books for kids, non-fiction and even the best biography books of all time tend to take a back seat and are rarely, if ever, the first choice. But as a genre, biographies and life stories of personalities are fascinating and gripping.  There are books written on everyone — from historic figures to contemporary artists, from overachieving sports stars to social activists – making this a perfect genre to introduce to early readers.
Why should your child be reading biographies?
Real people doing real things: Reading some of the best biography books of all time introduces children to people just like them who went on to achieve something great. How did they do that? That's exactly what reading a biography will tell them.
Watch history unfold: Reading a biography is a wonderful way to learn about history. Supplement school History curriculum by reading about prominent figures of the era being studied to get a good insight into life then. For eg. If your child is studying about the Indian War of Independence, it would be really helpful for them to read a biography of Mahatma Gandhi.
Valuable lessons: One of the main reasons why young kids should read some of the best biography books of all time is because reading about people who have achieved great heights teaches children valuable lessons they can use in life. Values like perseverance, forgiveness, hard work are a few values often mentioned in biographies.
Be inspired: Reading biographies of different people will show children how they overcame adversity in their own life and rose above it to achieve something. Their stories will truly inspire.
For these reasons, biographies have recently become a very popular genre in children's literature. Biographies are a good way to introduce children to non-fiction reading. Biographies for children, with their charming illustrations and short stories of the life and achievements of great personalities, are perfect to read to your child just before bedtime. Reading biographies and learning about world events and inspiring acts also paves the way for meaningful discussion with your child.  Here are some of the best biography books of all time.
1. Odd Boy Out: Young Albert Einstein, by author Don Brown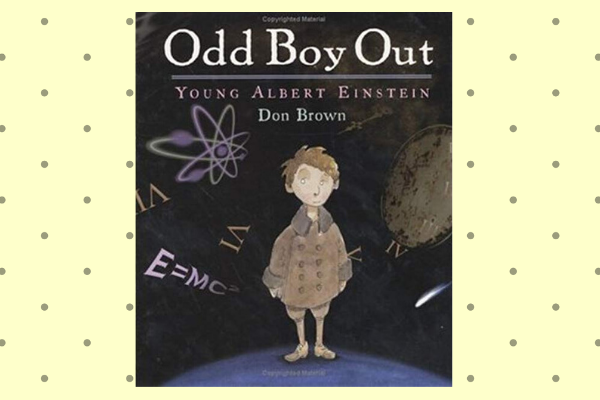 Image courtesy: Houghton Mifflin Harcourt
Who doesn't want to know what Albert Einstein was like when he was a child? This fascinating book tells the story of arguably the smartest person in the world and talks of the days that shaped who he became. A brilliant read for children aged 4 and above.
2. Malala's Magic Pencil, by author Malala Yousafzai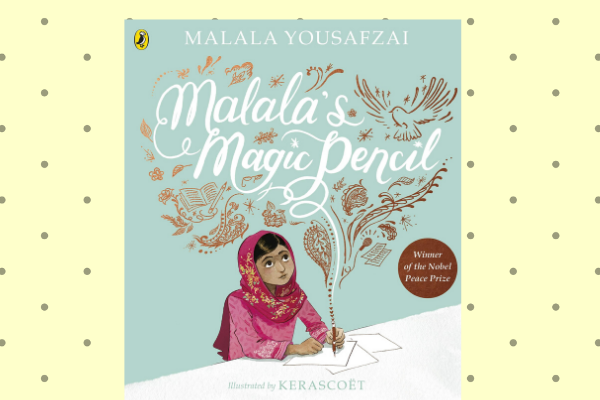 Image courtesy: Penguin UK
Winner of the Nobel Peace Prize and a true inspiration to young children everywhere, Malala Yousafzai crafts a story inspired by her own childhood for young readers. This is a book every library must have.
3. Goodnight Stories for Rebel Girls, by authors Francesca Cavallo and Elena Favilli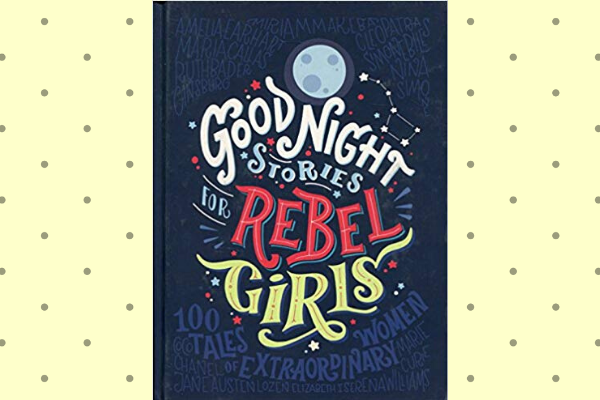 Image courtesy: Particular Books
One of the most popular books of recent times, this is a collection of 100 bedtime stories about the life of extraordinary women from all over the world. With stunning illustrations and tons of information, this is one of the best biography books of all time.
4. Stories for Boys Who Dare To Be Different, by author Ben Brooks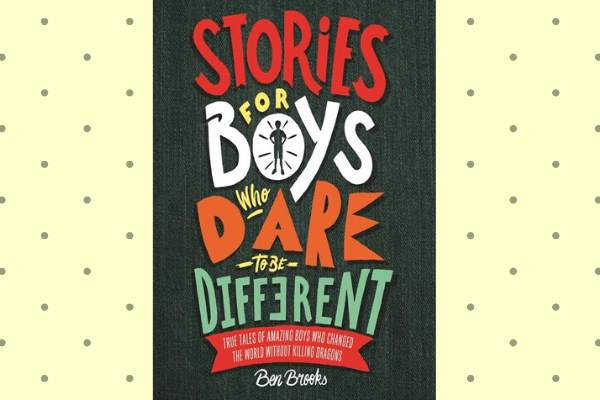 Image courtesy: Quercus
Another popular book from recent times that has been literally flying off the shelves, this is a collection of stories of 75 boys and men who dared to do something different and will be remembered for it. This is a truly inspirational book that every child must-read. This book definitely ranks as one of the best biography books of all time.
India, as a country, has no dearth of towering personalities. Indian history is rich with personalities in every field, from politics to music, and from culture to industry.
GetLitt! has an extensive collection of biographies of Indian personalities, that are perfect reads for young children. These books are contemporary non-fiction books that will definitely engage and inspire your kids. Here are some of our favourites.
Best Indian Biography Books
1. My Gandhi Story, by author Nina Sabnani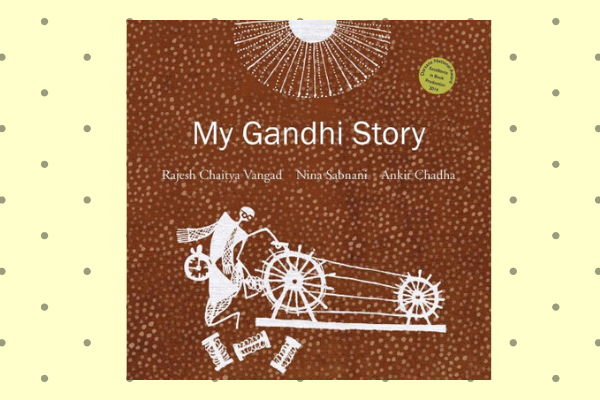 Image courtesy: Tulika Publishers
A lot has been written about Gandhiji and reading about what the Father of our Nation achieved through non-violence never ceases to amaze us. This book is a unique take on Gandhi's life because it tells his story in a very visual manner. This is is a must add to your child's collection. Don't miss out on one of the best biography books of all time. Read it here!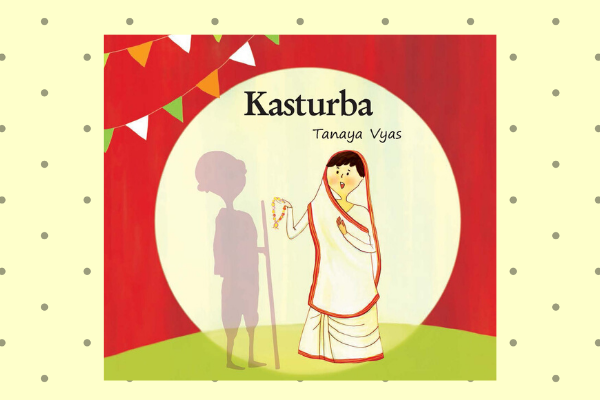 Image courtesy: Tulika Publishers
When we speak of Gandhi, can his wife and lifetime support Kasturba be far behind?
This book will definitely resonate with young kids because it is told through the eyes of a young child Nina who is given the role of Kasturba in a school play. What does she discover about Kasturba? Learn all about Kasturba Gandhi from this must-read biography book for kids.
Read Kasturba on GetLitt! today.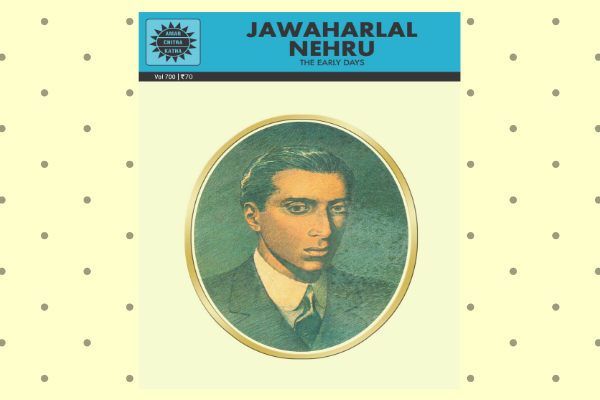 Image courtesy: Amar Chitra Katha
Pandit Jawaharlal Nehru was independent India's first Prime Minister. But what were his formative years like? What role did he play in the Indian War of Independence? This biography teaches children about the values Pandit Nehru learnt from his parents and mentors and tell them about what moulded the young Nehru into the feisty leader of independent India.
Read Jawaharlal Nehru on GetLitt! today!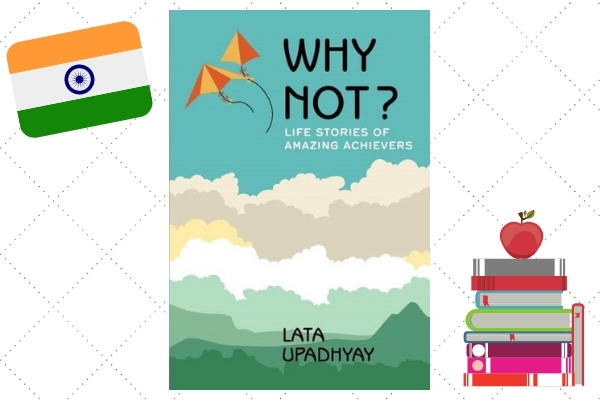 This is one of the most comprehensive biographies for kids on Indian achievers. From acclaimed sitarist, Pandit Ravi Shankar to mountaineer Sherpa Tenzing Norgay, this book has stories that will introduce children to personalities from different fields and inspire them to be brilliant like them.
Are you intrigued by our list and waiting to pick up a biography for your child? Then make sure to head on over to GetLitt! to see our extensive selection including some of the best biography books of all time. How did you get your child to read a biography? Whom did they enjoy reading about? Were they inspired? Talk to us in the comments below!
Like this?
Read: Book List: Indian Heroes and Role Models to Read Up On This Independence Day!
Read More: List of Climate Change Crusaders Like Greta Thunberg
Rati Ramadas Girish
Rati Ramadas Girish is a true manifestation of an urban nomad. She has lived and learned in India, Saudi Arabia, Europe, and the USA. She began her career as a journalist with NDTV and then worked as a folklorist in Houston, Texas. Somewhere along the way she developed an irrepressible love for children's literature and even wrote and published short stories in anthologies. Presently, she writes from home surrounded by her muses —two sons, a large dog, and her indulgent husband.