Fun Math Books For Kids That Every Math Loving Kid Should Read
734 Views
December 17, 2019
As a child, I never counted Math as one of my strong suits. Blame it on genetics or my inability to stay awake in Math class, but I always struggled to understand the different theorems and formulae. Even today, I wake up in a cold sweat, completely stressed out when my son has a math exam! Luckily my kids haven't inherited these fears. They seem to enjoy working and playing with numbers and they treat math like a puzzle that simply needs to be solved. That's a perfect beginning for any parent to foster continued interest in a subject!
It is important to provide a good math education from a very young age. Math for kids builds problem-solving skills. Math for kids also helps them organize thoughts and build sound reasoning skills. Math can be taught right from preschool. For example, the popular song "Five Little Monkeys (jumping on the bed)" teaches young kids the concept of subtraction through the fun elements story and music. Teaching math for kids with stories helps them relate to abstract concepts and makes the whole task so much easier.
It is never too early to teach kids about numbers and number concepts. The easiest way to introduce toddlers to math is with countdown books like Ten Little Ladybirds, by author Melanie Gerth which help teach your toddler the simple concept of numbers and of counting down in a fun, interactive, tactile manner. The rhythmic text will engage them and you will find yourself reading this fun math book for kids daily!
Academic math is rigorous, as we all know, and while schools focus on teaching kids exactly what's in the curriculum, they have little time to go deep into any topic. So, if you have a child who is genuinely interested in exploring the nuances of math and who may want to learn quick tricks to solve math problems, you may have to opt for after school lessons in math. There are a number of after school math programmes that parents can choose from — Vedic Maths for kids, Abacus classes, Kumon, etc. – all of which guarantee your child will fall in love with the subject and excel in problem-solving. Most of them even teach kids to solve problems without using a calculator. Vedic Maths for kids is a very popular course that teaches kids simple tricks they can master to calculate huge sums fast. This helps develop a sense of confidence in the subject.
While after school classes are one way to make your child like math, there are other ways too. Fun math books for kids can be easily read at bedtime and are a great way to continue the interest beyond the classroom through the combination of math and stories. These popular books on math for kids are must-reads to develop an interest in math.
Fun Math Books For Kids
1. The Dog Who Taught Me Math, by author Sonali Shenoy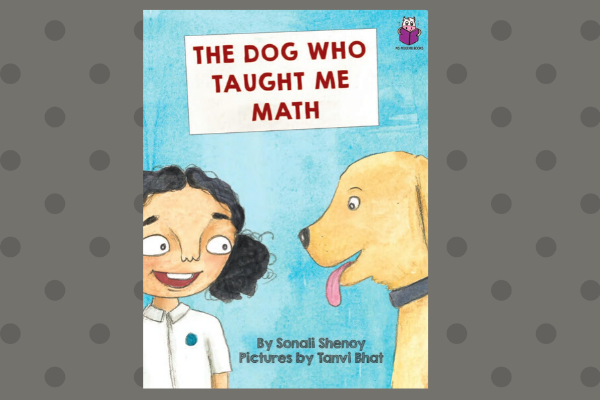 Image courtesy: Ms Moochie Books
Parvathy is the perfect child – she loves school, respects her elders, does everything right except her math homework. How will she ever get better at Math and more importantly, will she ever understand it? That's when she meets the most unlikely teacher and learns to not only solve her Math homework but also falls in love with Math. This is a fun math book for kids you must read.
Read The Dog Who Taught Me Math on GetLitt! now!
We have an exclusive work-in-progress video of this book, so if you're interested in seeing the character developments and illustration come alive – check out the blog here.
2. Mathematics Fun Facts and Fiction, by author Riti Prasad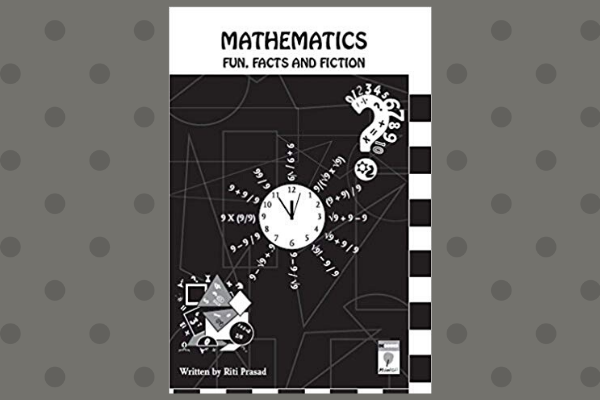 Image courtesy: Mango
Fun stories about Math and numbers from around the world come together in one book to engage and excite your kids about Math. They can have fun with numbers, admire the beauty of shapes, study the complexities of logical problems and learn to have fun with Math. This is definitely a fun math book for kids. Read it on GetLitt! here!
3. One Grain of Rice: A Mathematical Folktale, by author Demi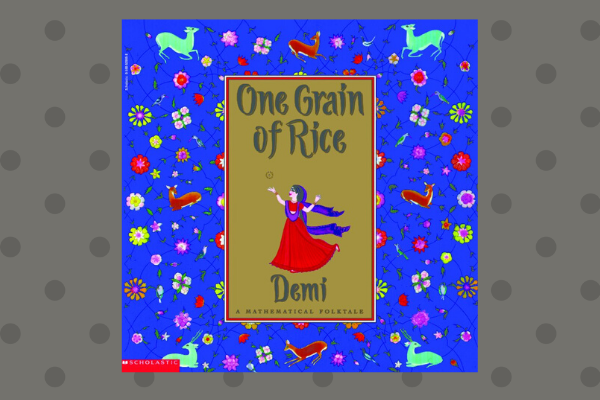 Image courtesy: Scholastic
This fun math book for kids presents math problems in the form of simple stories. A selfish king from India demands that his people give him nearly all of their rice grain harvest every year. A young village girl comes up with a clever plan, using math to outwit the king and ensure the villagers have their grain. A must-read math book for kids.
4. Let's Do This Together – Math Stories to Solve, by author Lubaina Bandukwala and Vineeta Kanoria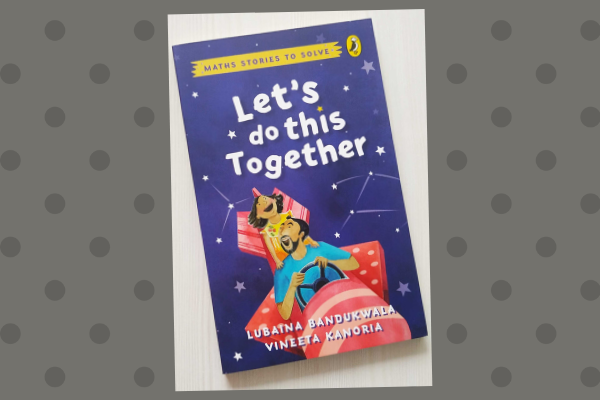 Image courtesy: Vakils
A fun math book for kids with interesting and funny stories they can understand and relate to. This book has everyday math problems for kids to solve ranging from really easy to really tough – the challenge grows as they go through the book. This book is not just fun for kids but for adults too!
5. Mathematwist: Number Tales from Around the World, by author TV Padma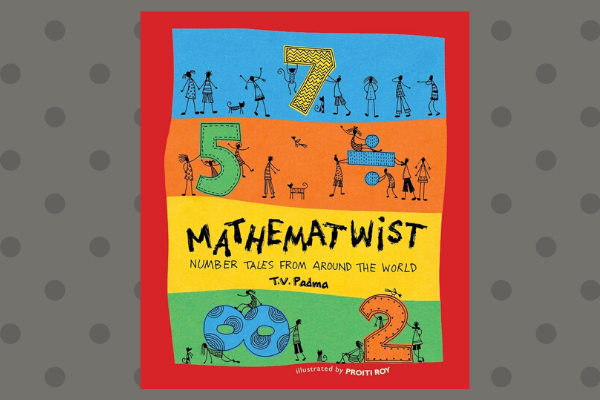 Image courtesy: Tulika Publishers
What would a Chinese emperor have in common with Benjamin Franklin and artist Albrecht Durer? Turns out the answer lies in math! Intriguing questions and stories like this fill this book with fun nuggets on math for kids. These stories encourage problem-solving skills and train the brain to think out of the box. Each story has a simple math logic that explains the problem and introduces the reader to the fact that math can be fun when understood properly.
Math can be fun if you create a strong foundation and what better way to do that than with books! GetLitt! has some fun books on math for kids that you could explore. Which math books have you read and which ones are your child's favourites? Do you have any tricks that made your kids fall in love with math? Tell us what worked for you so we can share it with our readers. Write in and tell us in the comments below.
Until then,
Happy Reading!
Like this?
Read: Book List  – Can Kids Learn Math with Books?
Rati Ramadas Girish
Rati Ramadas Girish is a true manifestation of an urban nomad. She has lived and learned in India, Saudi Arabia, Europe, and the USA. She began her career as a journalist with NDTV and then worked as a folklorist in Houston, Texas. Somewhere along the way she developed an irrepressible love for children's literature and even wrote and published short stories in anthologies. Presently, she writes from home surrounded by her muses —two sons, a large dog, and her indulgent husband.