Most Popular Art and Craft Books For Kids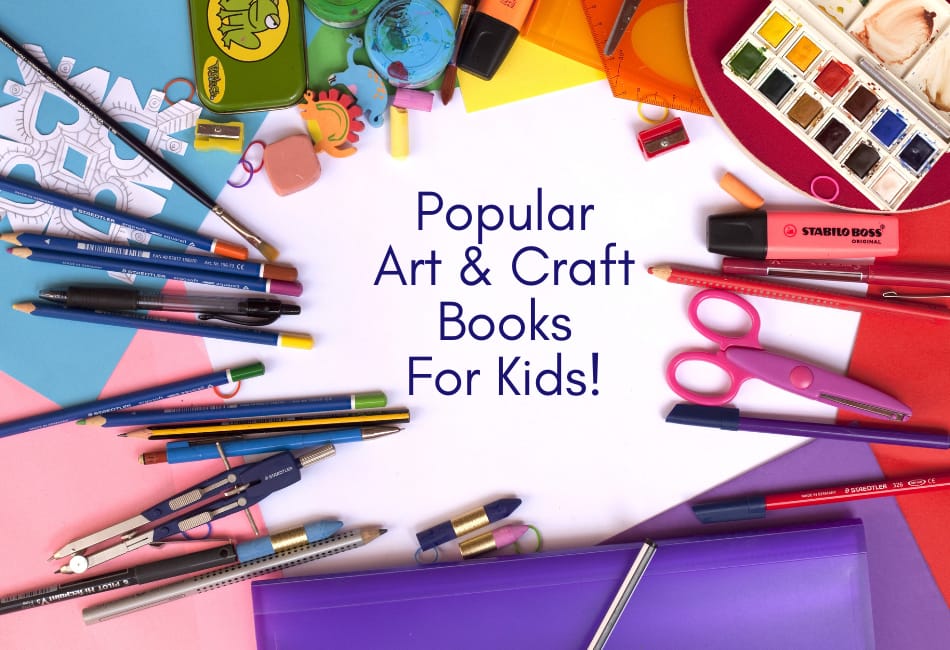 3483 Views
February 5, 2020
Developing a child's skill in various disciplines is part of good parenting. Whether your child is interested in sports, theatre or art and craft – nurturing their passions will also improve their skills in that subject.
Books are often the first choice when it comes to learning about a particular interest. Luckily, we live in a world where there are books on every subject that your little one wants to explore. The topic at hand today is art and craft, and that's why we curated a book list of the most popular art and craft books for kids.
Why Do We Need Craft Books for kids?
In a world filled with devices and video games, it's vital to implement a skill that involves using your hands to create something from nothing. Crafting is a fun way to boost creativity, but it also helps kids fight off boredom with activities that do not involve watching TV.
Most craft books for kids will require a parent or adult for some assistance, making it an ideal skill-building activity along with a bonding experience for both parent and kid. Craft books for kids usually have projects for all ages. Therefore, if you've got kids of different age groups in the house, they can form a unit to work on a craft project together.
The books we've curated today explore different types of art projects from paper decorations to more advanced sewing projects. No matter what your child is interested in, we're sure there is a book on this list that they'll enjoy. So, get your crafting gloves on and let's begin our booklist of the most popular arts and crafts books for kids!
1. The Ultimate Craft Book For Kids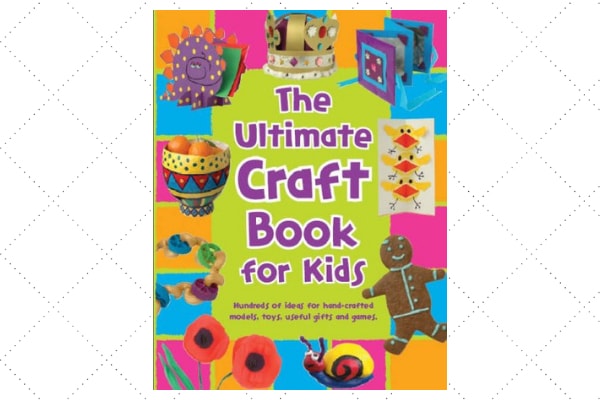 Image courtesy Parragon Book Service
Quirky projects with easy to follow instructions, that's what you need when you buy craft books for kids. This one as the name suggests is the 'Ultimate Craft Book for Kids', and we don't disagree. It has helpful illustrations and clear directions that make the projects mentioned in this book easy to create. Ideal for those who aren't very good with their hands!
2. My First Craft Book, by Emma Hardy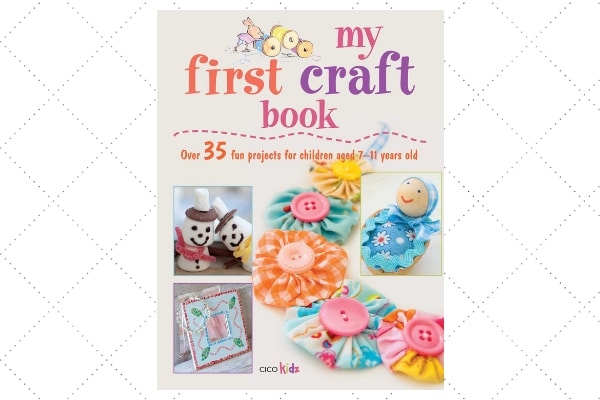 Image courtesy CICO Books
There are over 35 different art and craft projects for your child to tackle in this book. They're suitable for children of ages 7 to 11 years old. This craft book for kids has simple projects that involve paper and glue, and are perfect for novices. However, for older kids who like a bit of challenge, they can try their hand at the sewing projects – how fun!
3. I Am Never Bored, by author Serah Devos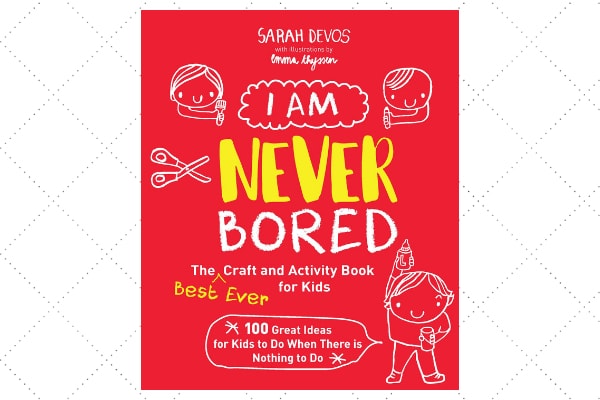 Image courtesy Quarry Books
One of our favourite craft books for kids is 'I Am Never Bored' by author Serah Devos and illustrator Emma Thyssen. It has over 100 ideas that kids can try when they have nothing better to do. Along with fun crafting projects, this book also has activities that will spark imagination and exercise! There are enough activities for kids to do on their own. However, this book also includes ideas that parents, babysitters, or teachers can partake in to engage a child's mind.
4. How to Survive the School Holidays, by author Verity Davidson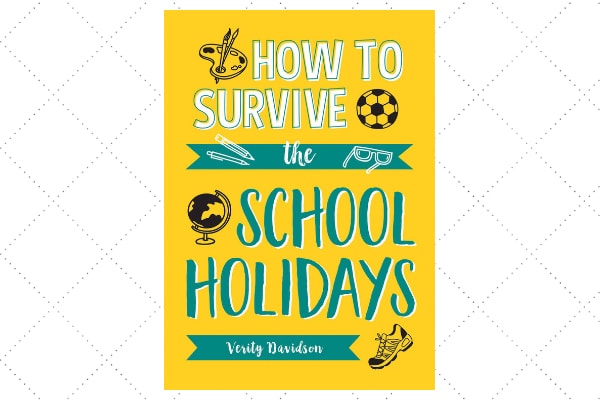 Image courtesy Summersdale Publishers
How could any 'craft books for kids' list be complete without a book dedicated to the dreaded school holidays!? Many parents get stressed out about how to entertain their kids during the school break. Thanks to author Verity Davidson, you will have a ton of crafting ideas that kids can do during this holiday period. Your kids can say bye-bye to boredom and keep themselves occupied for hours with outdoor activities and indoor pursuits mentioned in this book. You and your kids won't just survive, but thrive all summer long!
5. Creative World Of Paper Folding, Origami Projects – Book 1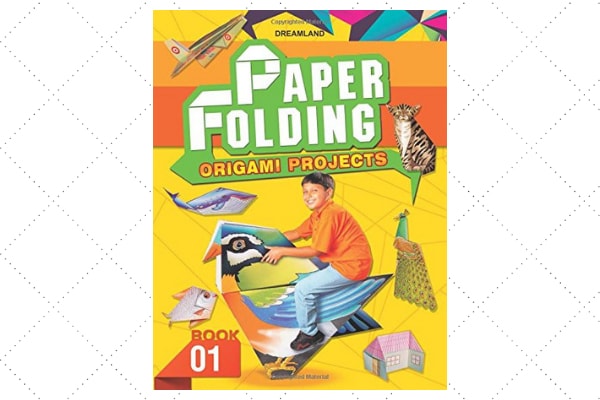 Image courtesy Dreamland Publications
Some of the best craft books for kids are the ones that require few materials. This next book only requires paper and some precise folding skills! If your kids are fascinated by the world of origami, then you'll want to get your hands on this book. Book one in this series teaches all the basics of paper folding, which will whet your child's appetite to learn more. Get ready to have cute little origami ornaments all around the house!
Those were our top five and most popular arts and craft books for kids that scratch the surface of this creative world. When it comes to fostering creativity in a child, books are a great way to start. However, if you see an artistic spark in your child, then take this passion to the next level by enrolling them in specialized art and craft classes. There they can further develop their skills and create works of art that go beyond home crafting!
Like this?
Read: Book Themed Activities: Vampire Plate Craft
Read more: Book Themed Activities: Gratitude Rocks