Finger Exercises For Faster And Better Handwriting For Kids
4082 Views
February 6, 2020
Are you having a hard time reading your child's handwriting? Well, there are a few factors that impact handwriting for kids. Things like hand strength and pencil grip are among those factors, but with a few easy hand and finger exercises, your child can improve their handwriting skills.
When to start practicing handwriting for kids?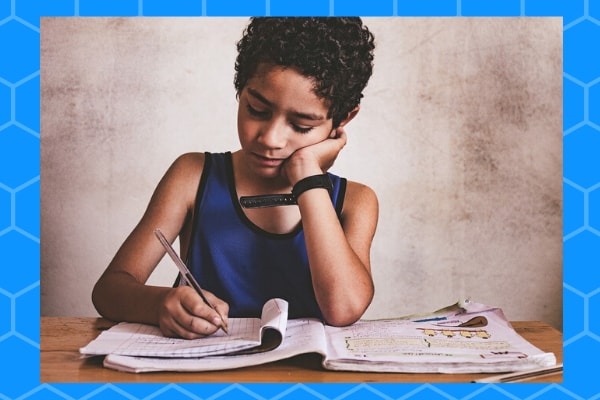 Handwriting is an essential motor skill that involves multitasking – holding the pencil, thinking of the spelling, remembering the shape of an alphabet, keeping the paper straight, writing above the line – all these things are happening at lightning speed in our heads. However, for a child who is new to all this, it can be a challenge and hence, can impact handwriting for kids.
At the age of three, most children will have started to scribble and develop pre-writing skills. Colouring books and crayons are a great way to start your child's handwriting journey. However, it's only at the age of 6 that children develop what is known as the dynamic tripod grasp. This is the ideal pencil grip that will help improve handwriting for kids. Therefore, it is vital that before the age of six, children start practicing handwriting techniques and finger exercises, so that they can start writing faster and more accurately.
What are the common problems related to handwriting for kids?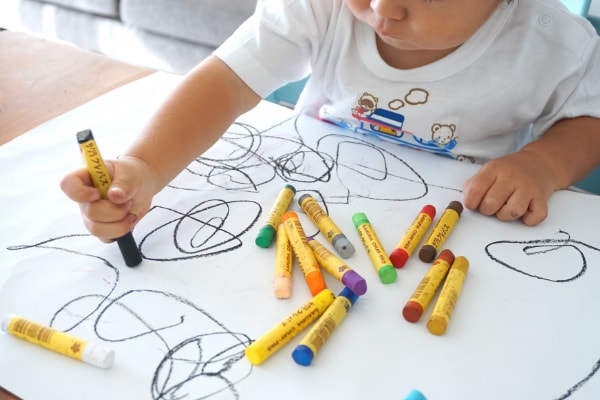 One of the common issues is wrong pencil grasp; your child has to get used to holding the pencil the correct way. Having them play with crayons and correcting them from a young age will help them learn how to hold a pencil when correctly.
However, other issues also pose a challenge when it comes to handwriting for kids. Poor letter formation, difficulty in copying words, spacings, sizing, pencil pressure, letter direction – all these things will only improve with practice. This is why, in today's blog, we're going to give you a few finger exercises that will help with this skill. Additionally, we're going to provide you with a shortlist of books that will help with handwriting for kids.
Finger Exercises to Help Handwriting For Kids
1. Chores!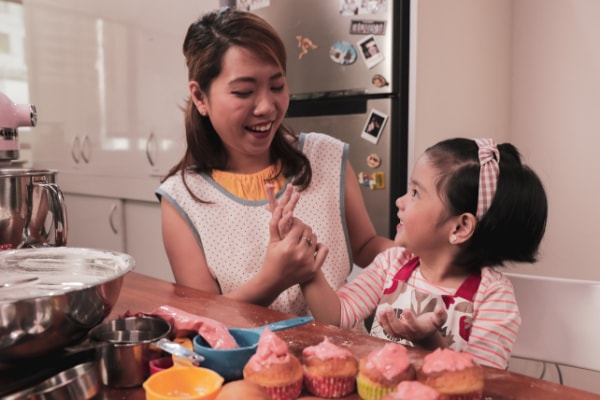 Get your little ones to help you with chores around the house. Laying the table for dinner, baking, folding clothes, making the bed and putting away toys all involve using our hands. These activities will improve your child's motor skills by utilizing their grasp, finger movements, hand strength and wrist movements in an instinctual and natural way.
2. Play with Clay/Playdough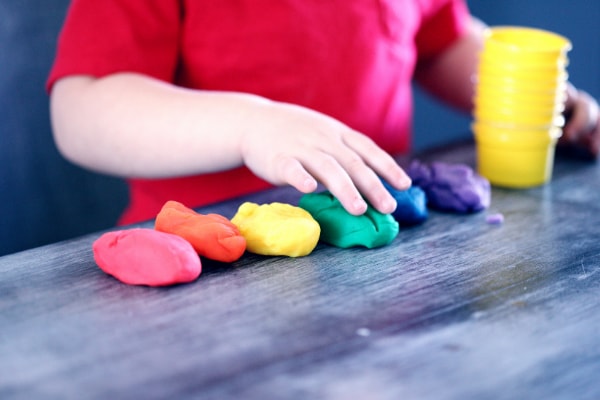 Another super way to have fun and get those fingers moving is to play with playdough/clay. Pinching off pieces of clay, rolling it into strips and modeling it, will get your child more comfortable doing things with their hands. This activity is a great pre-writing practice for 3-year-olds that will help with handwriting for kids when they're slightly older.
3. Counting On Fingers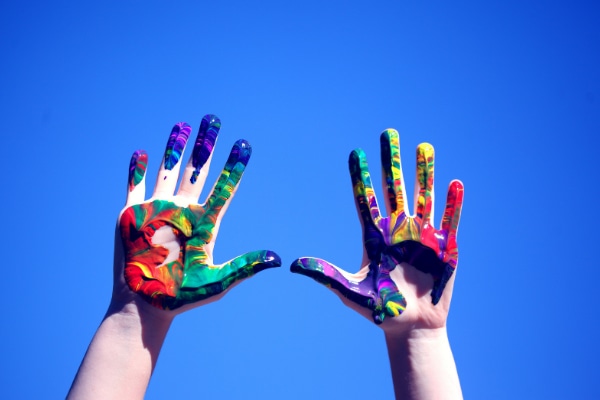 Remember using your fingers to count? Well, this activity involves controlling your hand and fingers individually. Ask your child to hold up one finger at a time, just like they would do so when counting to five or ten. To make this a little harder, instruct your child to hold up their thumb, index, and middle finger for the number three. These are the three main fingers used for holding a pencil and getting them stronger will improve handwriting for kids. Keep practicing this finger exercise – not only will it help with their writing, but it will also help them learn their numbers!
4. Paper Rolls/Balls
Are you ready to get rid of some frustration from the day? For this finger exercise, tear pieces of paper and put them in a box. Then ask your child to take each strip of paper and turn it into a roll or a ball by using only their thumb, index and middle finger. The more they do this, the more their dynamic tripod grasp will improve and impact handwriting for kids.
5. Shadow Animals
All you will need for this activity is an empty wall, a dark room, one torch/spotlight and a pair of hands! Unless you know how to make shadow animals with your hands, it's helpful to use a video tutorial before you begin. Copy the hand and finger movements in the video tutorial to create pretty shadow animals. You can combine this activity with the art of storytelling to really make it a fun exercise. Not only does your child have to contort and hold complicated hand gestures, but they also get to express their creativity through storytelling. This activity will improve their thinking skills and handwriting!
Books To Improve Handwriting for kids
1. My First Book of Patterns Pencil Control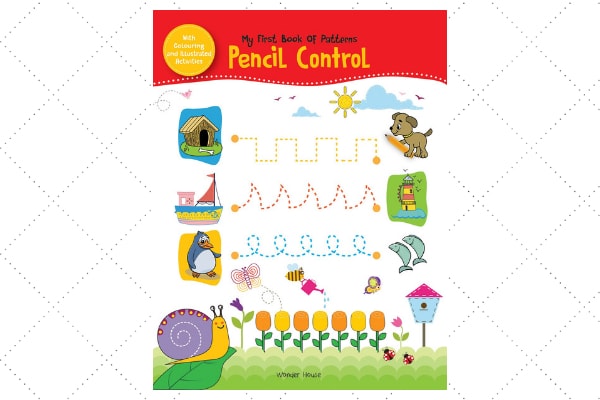 Image courtesy Wonder House Books
Before kids start to write the alphabet, they must get used to the idea of holding a pencil and sitting down to write. An excellent way to get them in the habit is with workbooks that have simple patterns that they must trace. This book will help them develop pencil control and motor skills. Handwriting for kids starts with being able to draw all kinds of lines; this book has easy to follow zig-zag, curly and straight lines that kids will enjoy practising.
2. Writing Practice A Set Of 4 Books (Writing Fun Pack)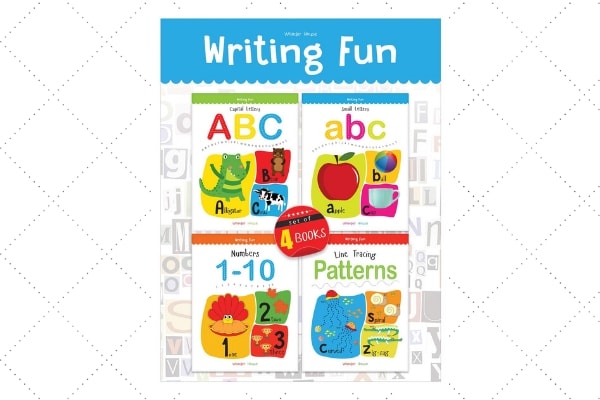 Image courtesy Wonder House Books
After your child completes the book with simple patterns, it's time to immerse your kids in the world of letters and numbers. This set of four books is a great way to teach kids the basics and get them used to writing slightly more challenging shapes. They will also get to learn their ABCs and numbers, which will come in handy when they're headed to preschool.
3. Cursive Writing Book (Joining Letters) – Part 1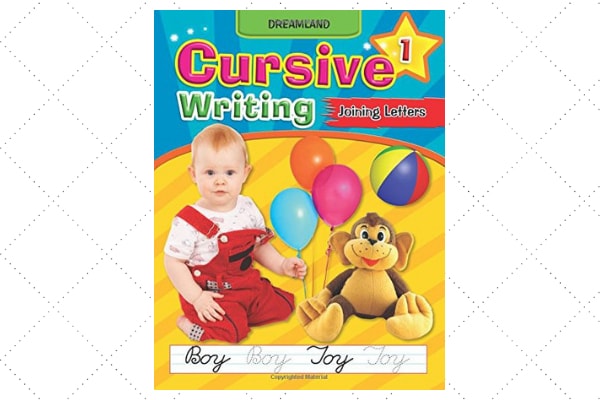 Image Courtesy Dreamland Publications
Once your child has mastered alphabets and numbers, it's time to teach them words and joining letters. This cursive writing book will help them put their previously learned skills to the test, plus, it'll help them with their handwriting. In part 1 of this book series, children will learn how to join letters to create simple words. Buy all eight parts of this book series if you feel your child is progressing steadily.
4. Gikso Sulekh Manika – 1 Hindi Handwriting
Image courtesy Gikso
Learning how to write in Hindi from a young age has many advantages. If your child is in an all English household, they will learn simple Hindi words through this workbook. Additionally, the Hindi script is more complex and will help with overall handwriting development and hand dexterity. The worksheets in this book are supported by illustrations making it easy to learn the language and the Hindi script.
5. Adventures in Lettering, by artist Dawn Nicole Warnaar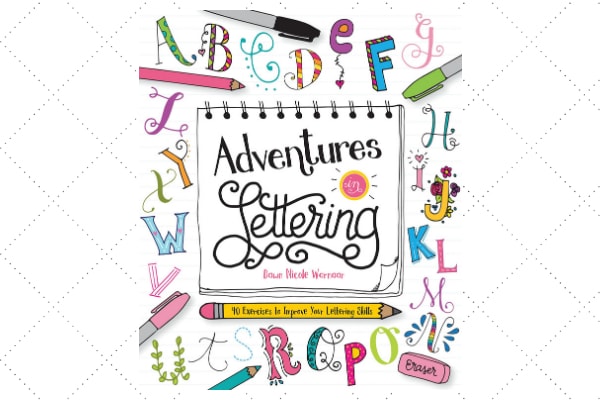 Image courtesy Walter Foster Jr
Older kids, aged seven and above might want a bit of a challenge now that they're feeling confident about their handwriting skills. Hand lettering artist Dawn Nicole Warnaar created the 'Adventures in lettering' book to teach kids how to illustrate words and turn handwriting for kids into a piece of art. In this book, they will learn basic calligraphy and illustrated hand-lettered designs through 40 exercises. Perfect for hand-made greeting cards and to show off your child's handwriting skills!
That's all we have for you today, but if you're interested in improving your child's reading or writing skills, do check out the blogs mentioned in the 'Read More' section below. We also have an excellent creative writing blog on how to write a story step by step, written by Indian author Katie Bagli. We have blogs on all topics, so keep checking back for more fresh content every week!
Like this?
Read: Tips to Develop Writing Skills for Preschoolers
Read more: How to Improve Writing Skills in Kids