Positive Children's Books That Talk About Kids' Health
952 Views
February 5, 2020
Kids are drawn to dirt, like well, a moth to a flame. Where there is dirt, muck, and decay, you will inevitably find a child there digging through the mound to find out what exactly is in there! All that is great in the name of learning and exploring but children also have a habit of never remembering to wash their hands! One of the biggest challenges I face as a parent is finding creative ways to teach my boys healthy habits. Letting them explore their universe and still trying to keep them clean and healthy is a tough job! Lessons on health and hygiene are important for kids to learn but how does one get them excited about them? The challenge lies in the fact that we as parents need to talk about kids' health without scaring them and to ensure we make it interesting for them to try out healthy habits.
Books are a fun way to approach the topic of kids' health. You could try picking up a relevant book to read during bed time and spending a few minutes discussing it or even try to cajole your child to emulate the actions of their favourite character from a book on health and hygiene. This way lessons on health and hygiene don't sound pedantic and kids will learn and assimilate them willingly.
There are many different aspects to health and hygiene – it starts from something as basic as washing hands and brushing teeth to deeper discussions about mental health and well being. No matter what you are trying to teach your child about kids' health, there is bound to be a book about it! So rest assured, your message will be driven home; just leave it to the book! GetLitt! has curated an amazing list of positive children's books that talk about kids' health.
Books On Oral Hygiene
Struggling with teaching your child the dos and don'ts of oral hygiene? Every parent knows just how difficult it is to ensure their child brushes twice a day, so why not get a book to teach for you!
1. The Tooth Book, by author Dr Seuss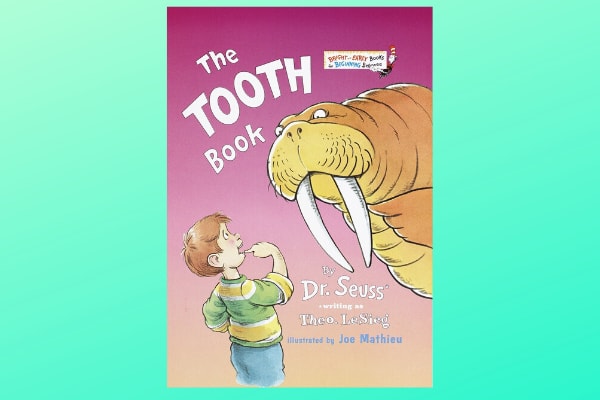 Image courtesy: Random House Books

One of those perfect books for kids just starting to learn about teeth and oral hygiene, this book with its crazy rhymes teaches them all about creatures that have teeth, those that don't have teeth and how to take care of the ones you have! Your child will love reading this book at bedtime and will beg you to brush their teeth!
2. Brush, Brush, Brush, by author Alicia Padron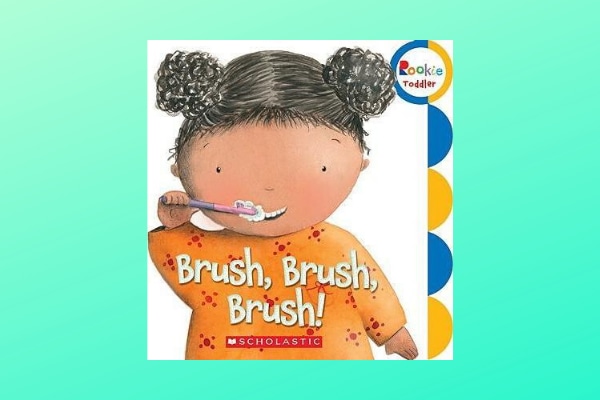 Image courtesy: Children's Press

If they can't understand when you say it, why not sing it? This book offers a cute little rhyme that will encourage young kids to brush the right way and teach them this important activity for maintaining kids' health!
3. My Pet Dinosaur Won't Brush His Teeth, by author Sharlene Alexander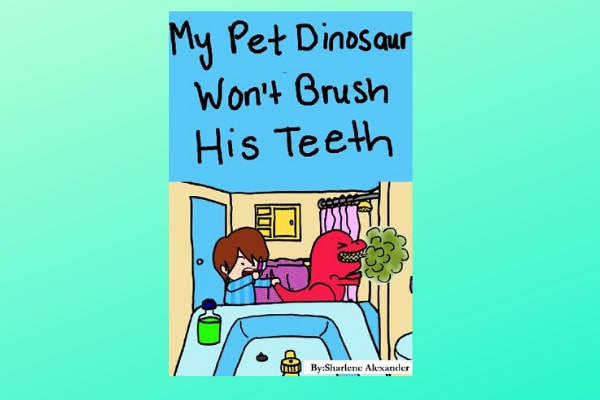 Image courtesy Sharlene Alexander
Kids' health is so tricky and more so when it comes to oral hygiene. How do you teach your child about one of the consequences of not brushing their teeth? Through this adorable book, of course! Ron has terrible bad breath because he refuses to brush his teeth. This hilarious story will teach your child why oral hygiene is so important.
4. Petu Pumpkin: Tooth Troubles, by author Arundhati Venkatesh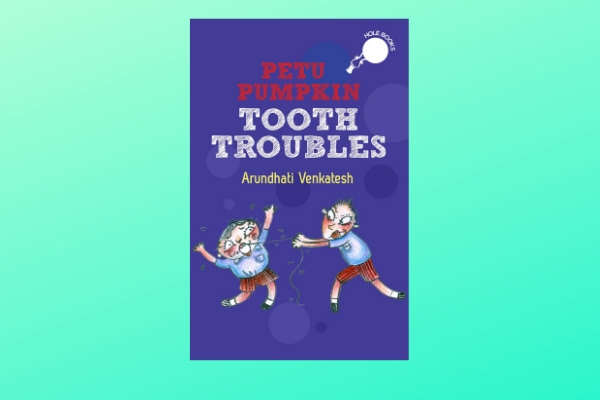 Image courtesy: Duckbill Books
There is so much mystery that surrounds the falling of the milk teeth. And sometimes a lot rides on it as well! As in this book, when the fate of a very prestigious football match rests on when Petu Pumpkin's tooth will fall. Will it fall on time? Read the book today to find out!
5. Dog Breath! The Horrible Trouble With Hally Tosis, by author Dav Pilkey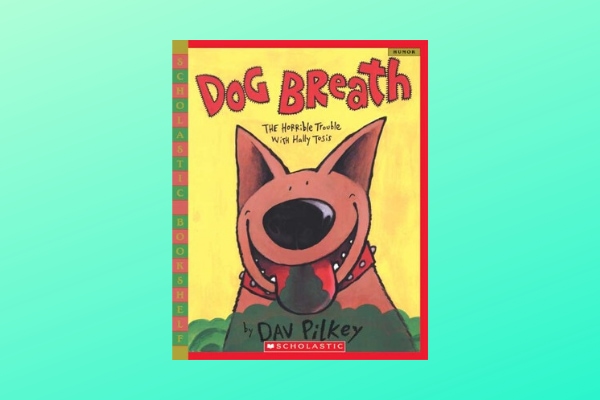 Image courtesy: Scholastic
Dav Pilkey brings his trademark humour to kids' health and personal hygiene! In this book we meet Hally, a lovable dog who has a big, stinky problem. He has bad breath! Will the kids in the family be able to rid Hally of bad breath? What will they do? Read to find out!
Books On Healthy Eating
Have you ever been stuck in a loop where you cook for your family and your kids and they hate what you have made? Some days it's an aversion to vegetables, on others it's an aversion to fruits, and these days my kids hate eating anything green or yellow! On days like these it pays to read a book detailing healthy eating habits for kids' health. If they don't learn from the book at least you and your kids can have a good, healthy laugh!
1. I Will Not Ever Eat A Tomato, by author Lauren Child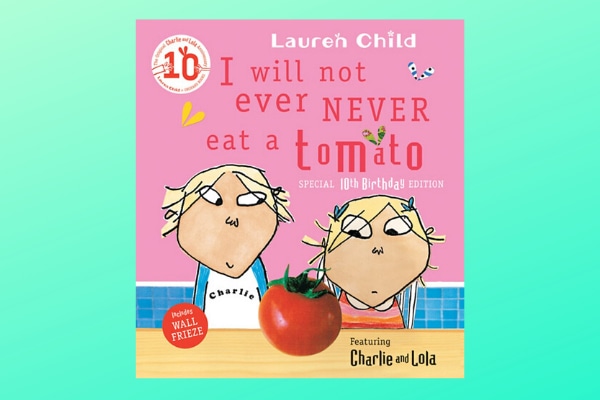 Image courtesy: Penguin Random House
This hilarious story is one that all kids will relate to. What does indulgent older brother Charlie do when he is given the task of feeding his kid sister who is extremely fussy about food? He innovates, of course! Your child will love reading this book and call tomatoes moonsquirters for a long time afterward!
2. Eating the Alphabet, by author Lois Ehlert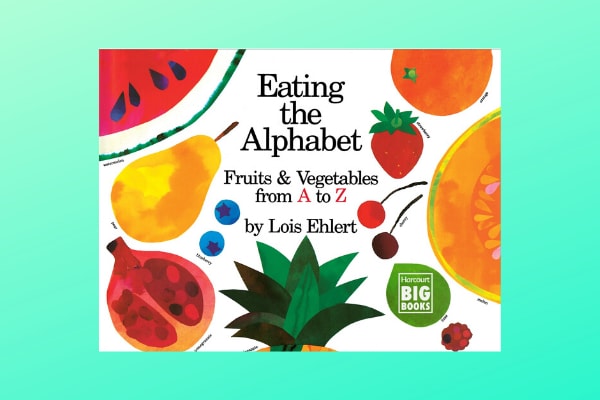 Image courtesy: Houghton Mifflin Harcourt
It is never too early to start teaching kids about healthy eating and so why not combine learning letters of the alphabet with learning about healthy fruits and vegetables? This book is a good way to start teaching your child about good habits for kids' health.
3. Good Enough to Eat: A Kid's Guide To Food And Nutrition, by author Lizzy Rockwell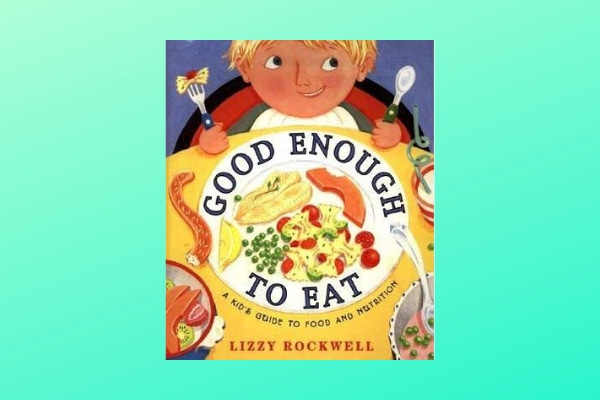 Image courtesy: HarperCollins
How do you teach children about healthy eating and good nutrition in a language they will understand? This book does exactly that! This book teaches kids about how food affects their bodies and answers questions about nutrition.
4. Notes for Healthy Kids, by author Rujuta Diwekar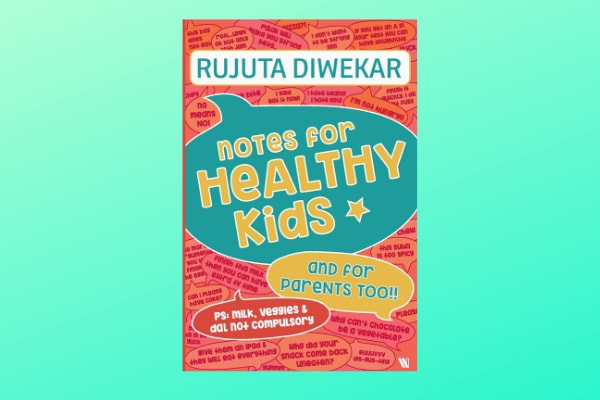 Image courtesy: Westland
This is a book that should be essential reading for older kids as it empowers them to make healthy food choices and not fall into unnecessary diet traps. Read this book for easy-to-follow advice and easy healthy options to choose from wherever they go – school, holidays and even at birthday parties. Plus, it's written by a nutritionist Rujuta Diwekar, who is famous for cleaning up the plates of many famous Bollywood stars!
Books On Being Clean
Washing hands is a small part of personal hygiene but a very important one for keeping germs at bay. How do you drive home the point for kids? These books will help teach kids the role personal hygiene plays in kids' health.
1. The Supergirls Play a Trick, by author Geetha Dharmarajan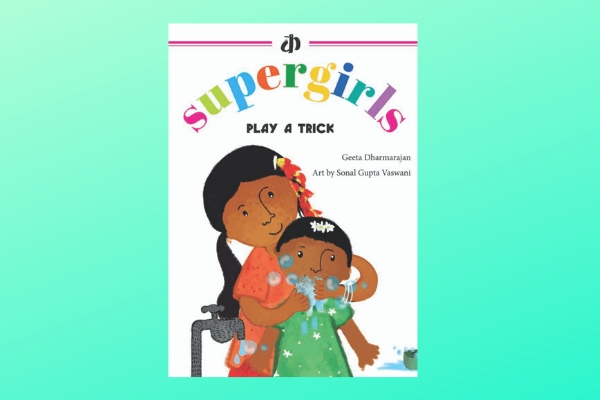 Image courtesy: Katha
Why does mummy make such a big deal about keeping clean? This book answers all that and more and teaches kids the importance of washing hands and maintaining personal hygiene.
2. Germs Are Not For Sharing, by author Elizabeth Verdick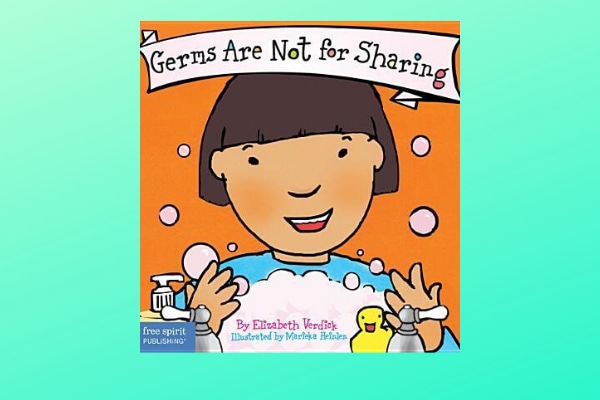 Image courtesy: Free Spirit Publishing
It is so important to teach kids to keep their hands to themselves after they have sneezed into them or to cover their mouths when they cough. This book teaches kids basic personal hygiene using words and illustrations they will easily understand.
We hope you enjoy our curated list. Whether you are trying to potty train your child or trying to get them to eat healthily – there is a book that can help! Talking to kids about kids' health, their body and personal hygiene is best done in a language they understand. Sure, it can be frustrating to repeat the same thing over and over again and that's probably why books are our greatest ally! Read and show them pictures of personal hygiene in books that talk about it in a fun manner with rhymes and illustrations and break down matters of health and hygiene in a way kids will understand. Which books worked for your kids? Write in and tell us and we would love to include them in our list!
Like this?
Read: Book List: Books That Make Us Crave Some Yummy Food!
Read more: Make Non Fire Cooking For Kids Enjoyable!
Rati Ramadas Girish
Rati Ramadas Girish is a true manifestation of an urban nomad. She has lived and learned in India, Saudi Arabia, Europe, and the USA. She began her career as a journalist with NDTV and then worked as a folklorist in Houston, Texas. Somewhere along the way she developed an irrepressible love for children's literature and even wrote and published short stories in anthologies. Presently, she writes from home surrounded by her muses —two sons, a large dog, and her indulgent husband.