Dear Author – Letters from GetLitt!'s Author and Reader mail exchange!
As part of GetLitt!'s monthly reading/writing challenge, we started the 'Dear Author' challenge where we tasked our little readers to write a letter to their favourite authors. However, we didn't stop there. We decided that the best letters would get sent to the author it was addressed to. After all, what is a letter, if it isn't meant to be sent?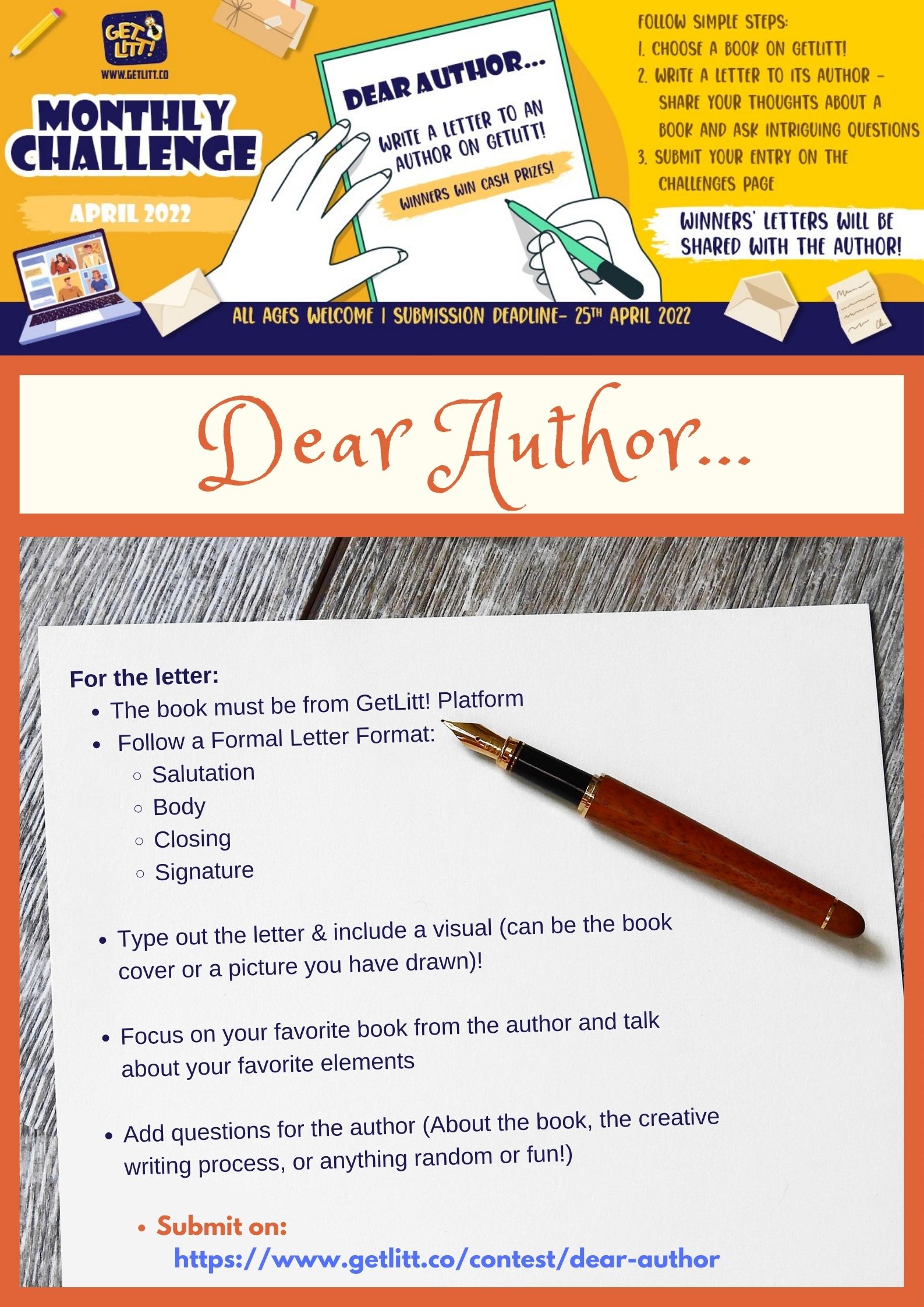 Above: Poster for the April Challenge (challenge completed)
Kids from all over the globe poured their thoughts and opinions about the author's books into their letters. The response was incredible and it was exactly the type of meaningful exchange that we wanted to cultivate.  In our many years of conducting reading initiatives, we realised that children who are exposed to authors, stories, books and bookish events, start to truly fall in love with literature and reading.
That's why we were absolutely overwhelmed by the amount of letters we received from eager kids who couldn't wait to have their letters sent. All their letters can be read on the GetLitt! community page, where kids post and exchange their creative endeavours. We got picture letters, handwritten notes and cute short anecdotes that made our hearts melt.
The hardest task was to select the winners of the challenge. However, after reading all the letters we narrowed it down to five incredible kids.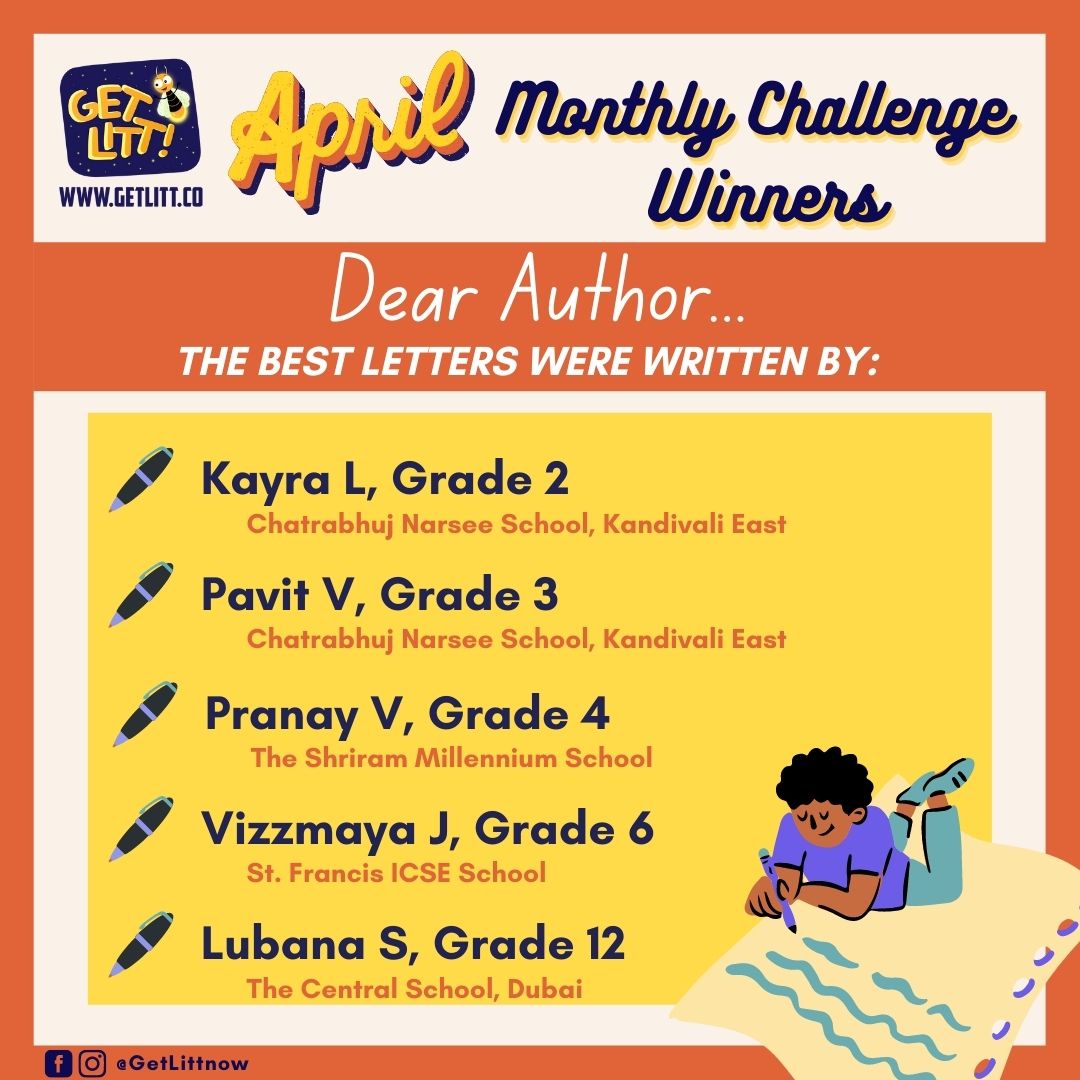 So, without further delay – below are the:
Letters from the children and the responses from their authors!
Kayra L, Grade 2.
Book: Aai and I, by Mamta Nainy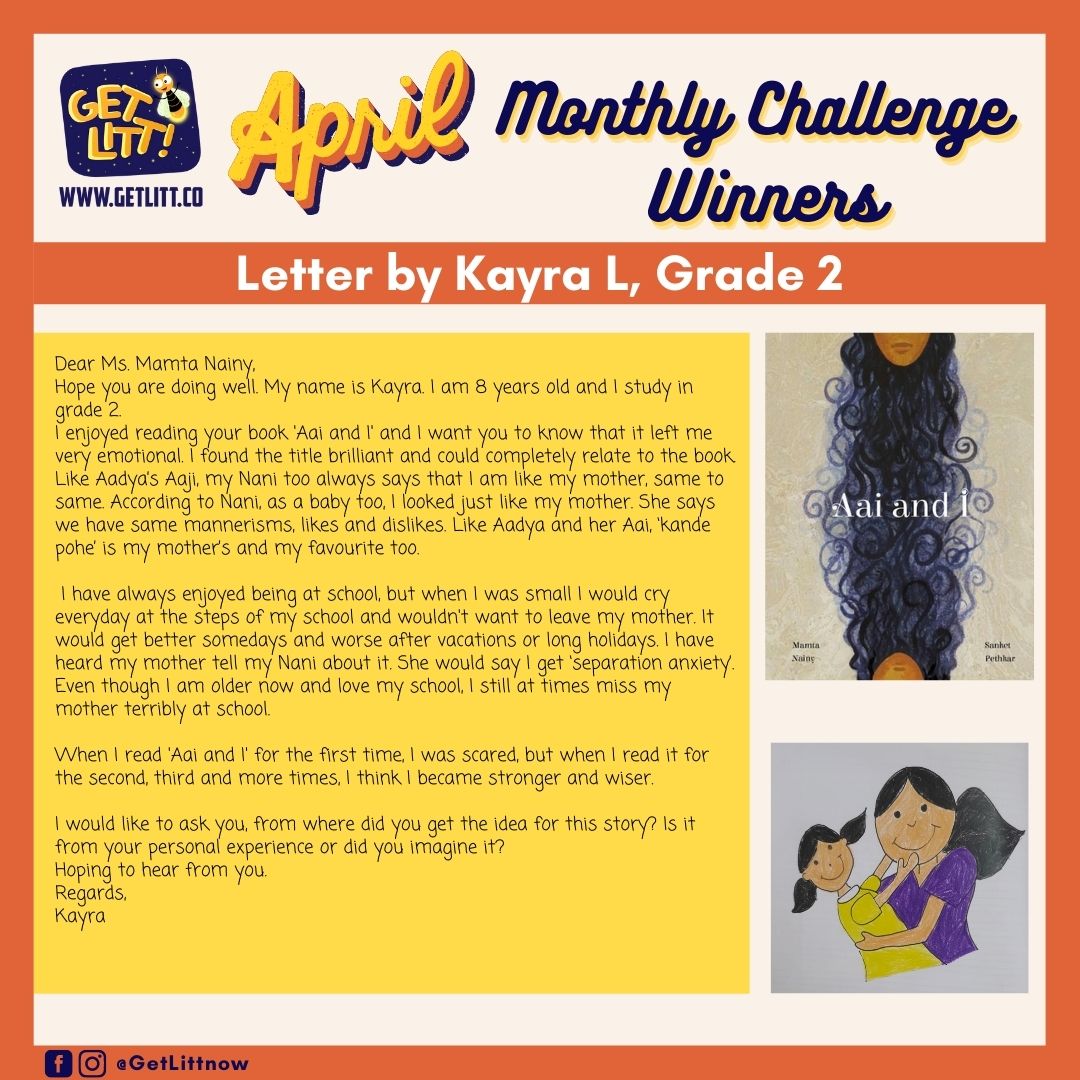 And here is the response from author Mamta Nainy!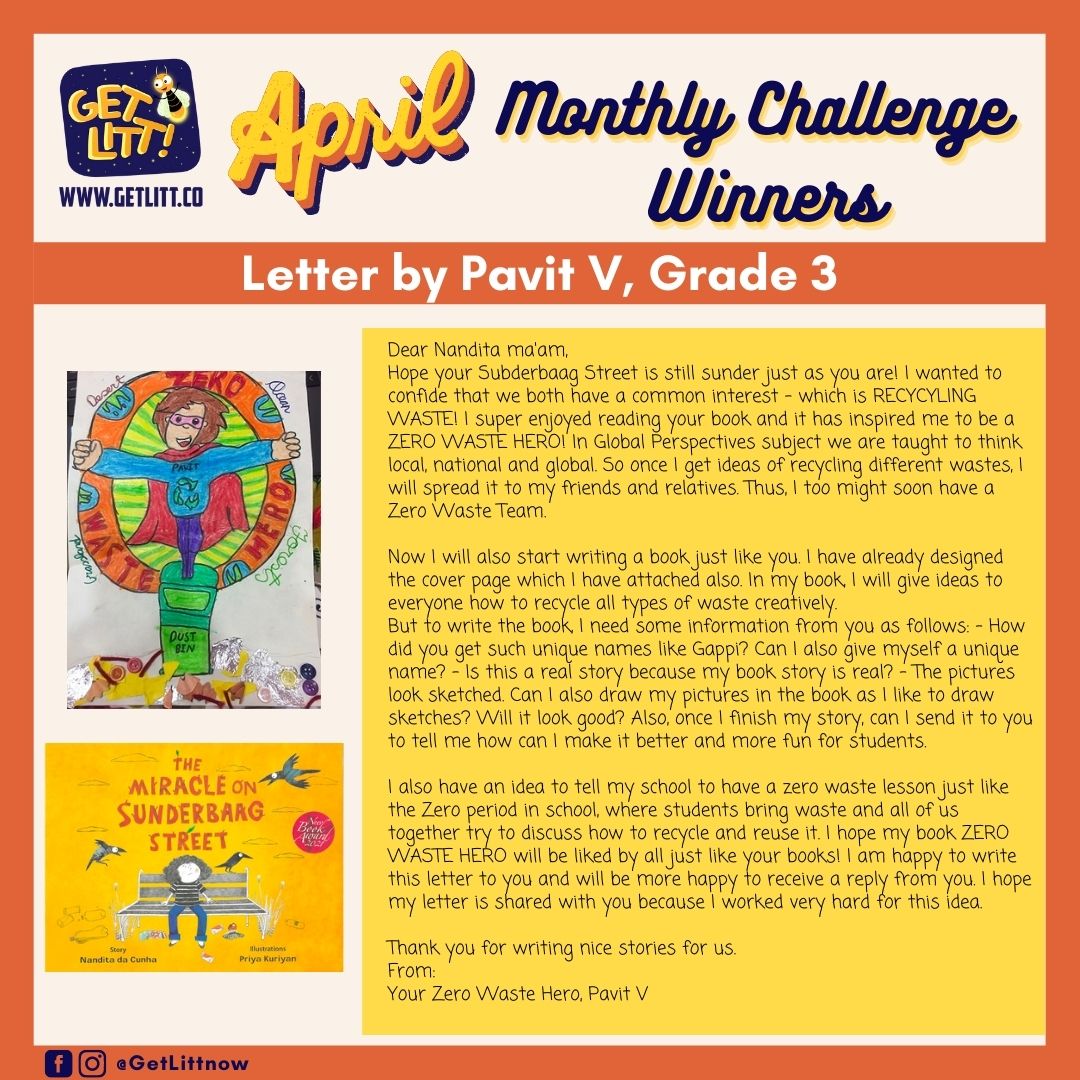 And here is the response from Author Nandita Da Cunha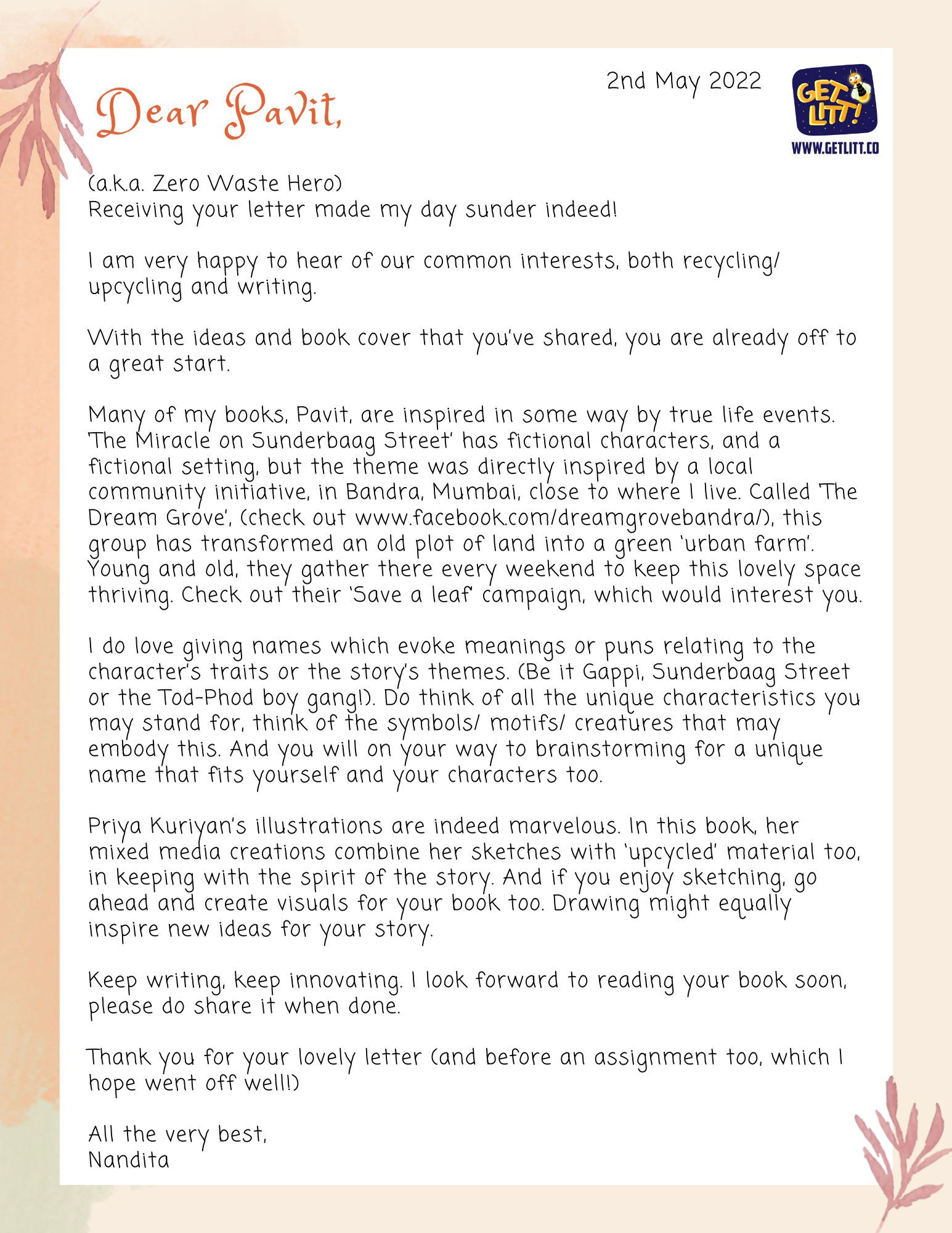 Read the Miracle on Sunderbaag Street, HERE.
Vizzmaya J, Grade 6
Book: Grrs to Hisses and Their Homes, by Katie Bagli and Dr Paramita Mukherjee Mullik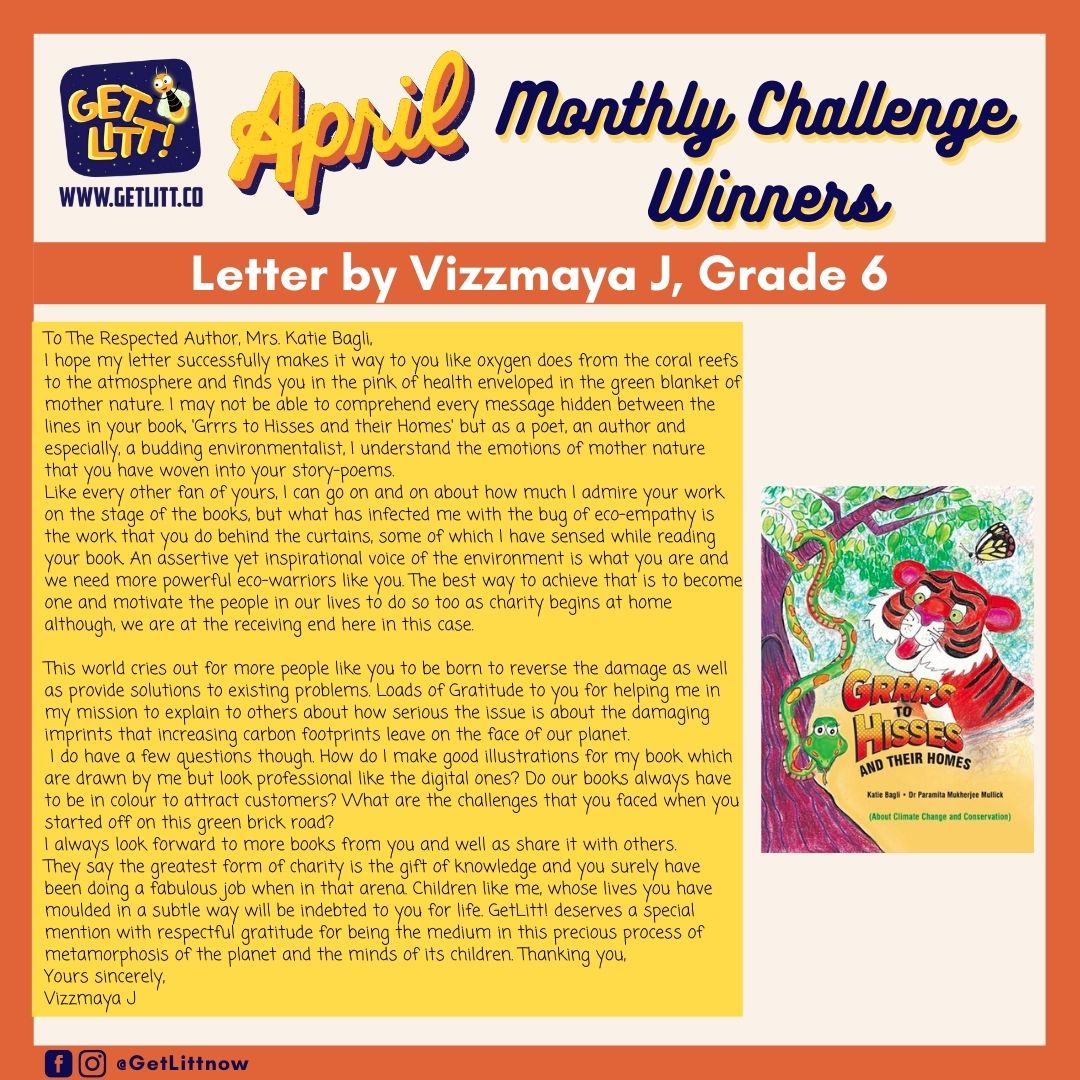 And here is the response from Author Katie Bagli
Read Grrr to Hisses and their homes, HERE
Pranay V, Grade 4
Book: Chhotu and the Big Wind, by Nandini Nayar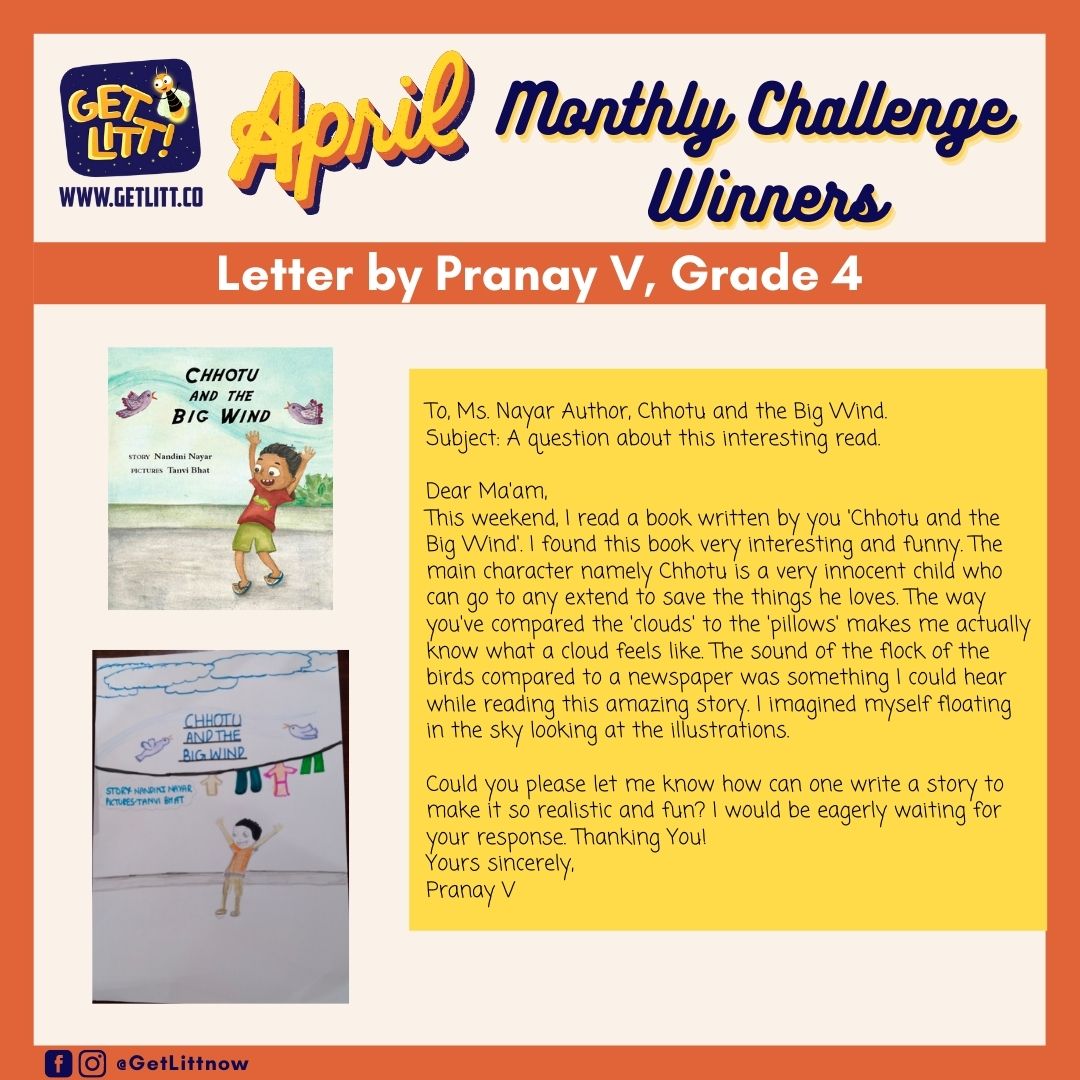 And here is the response from author Nandini Nayar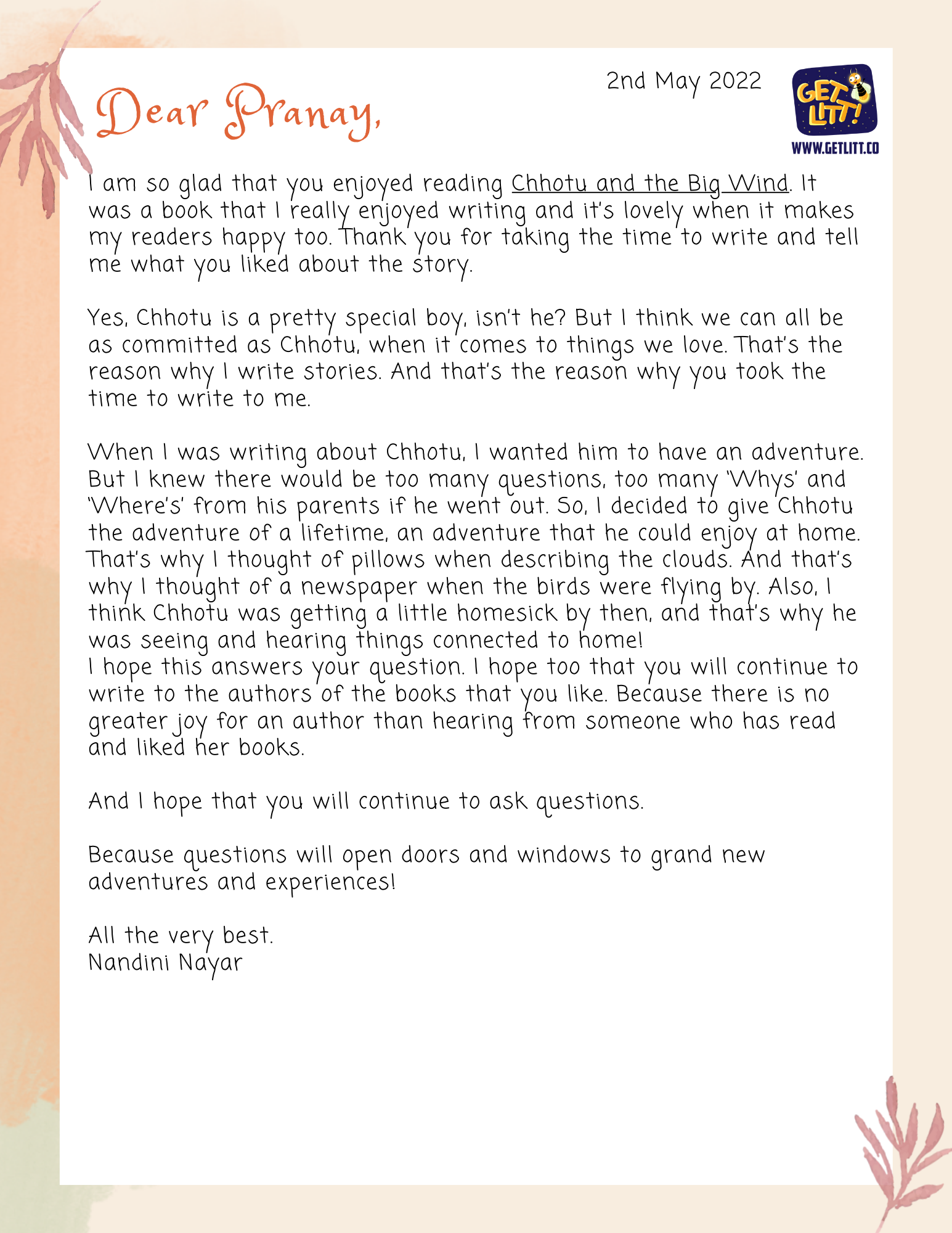 Read Chhotu and the Big Wind, HERE
Lubana S, Grade 12
Book: The Circus Trap, by Sindhu John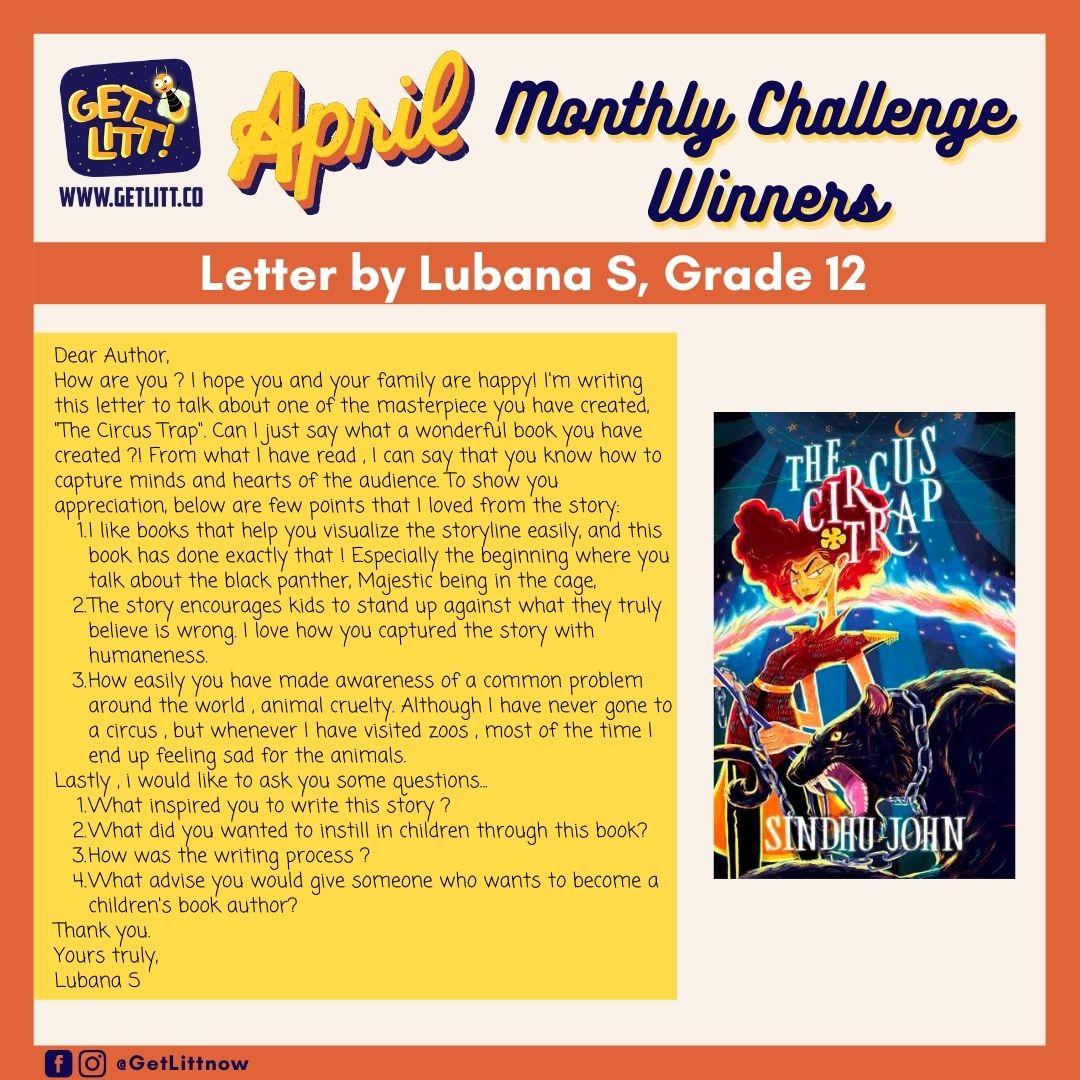 And here is the response from author Sindhu John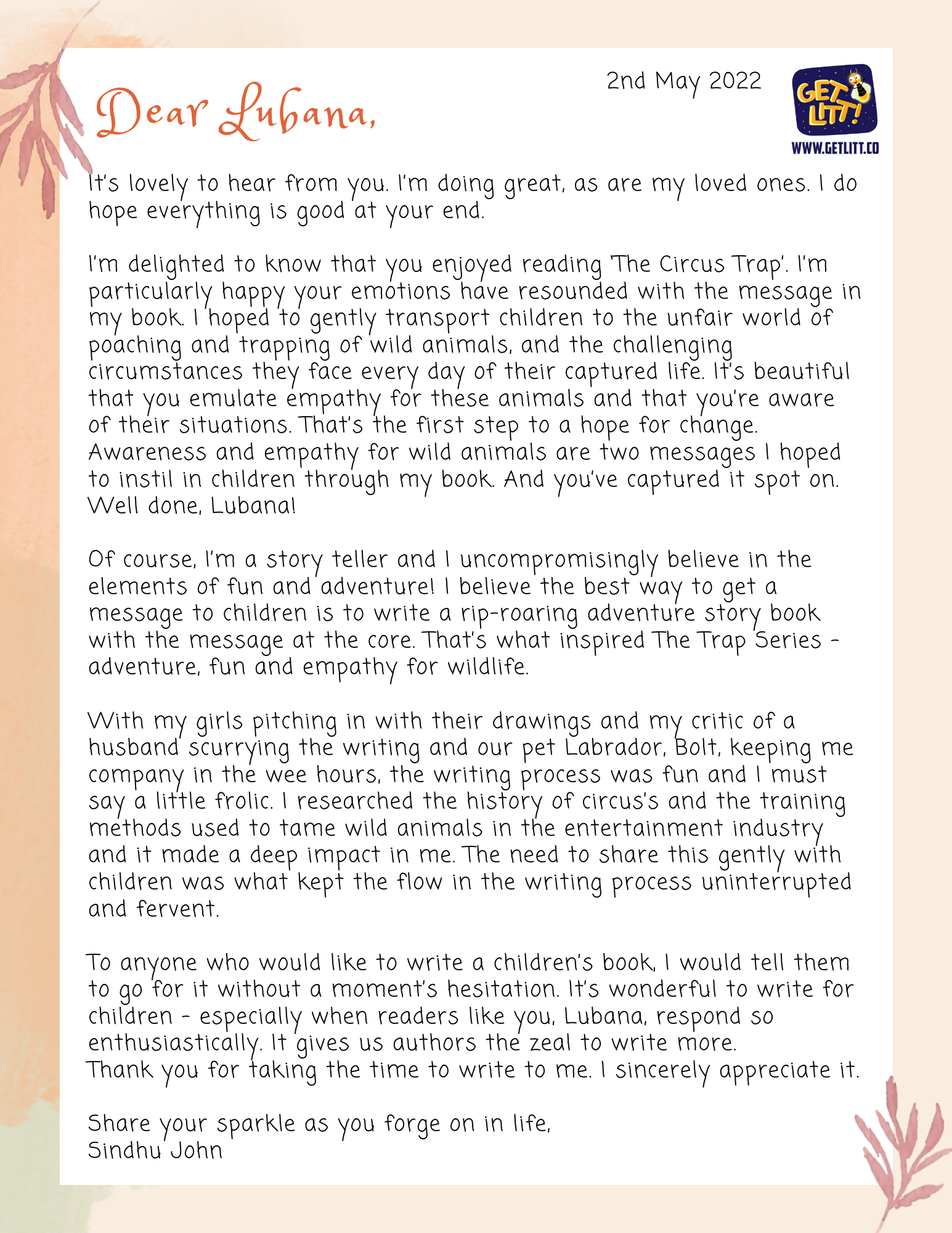 Read The Circus Trap, HERE
Weren't these letters incredibly inspiring and motivational?
If you'd like your kids to be part of challenges like these, head to https://www.getlitt.co/challenges. These challenges are short contests for children to partake in to build interest and excitement around reading and stories!
If you want to find out more, be sure to follow us Instagram, Facebook and Twitter – our handle is @getlittnow
Like this?
Read: GetLitt!'s Creative Writing Students Featured in the Blue House Journal!
Read More: The Winners and Videos of The Storytelling Contest!