Book List: Books About School And Classroom Fun!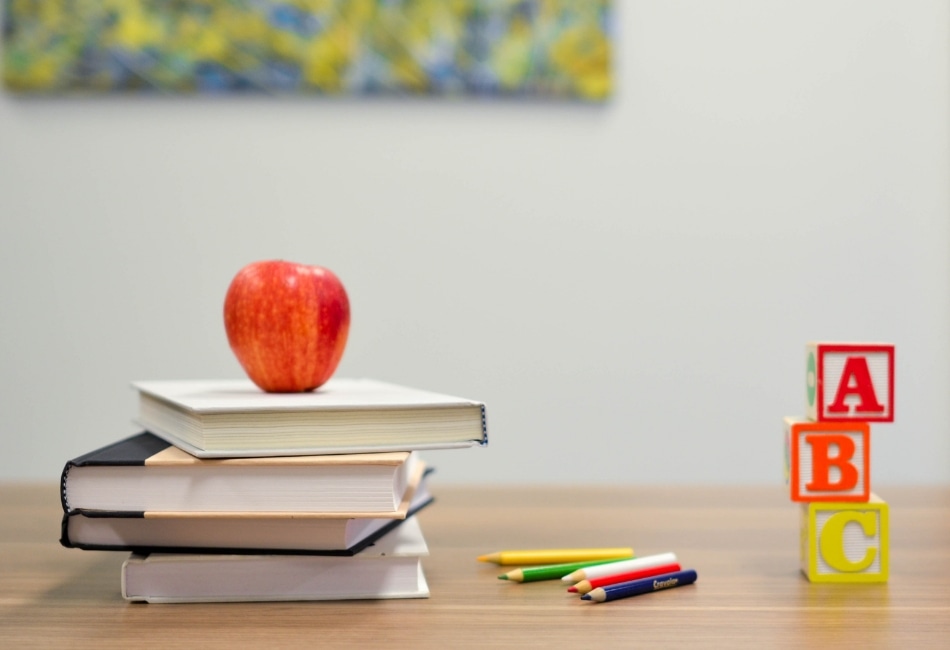 The school bell, tiffin break, PE on the playground and gossiping with your gang of friends – just some of the many highlights of a healthy school life! We're feeling nostalgic and would like to relive some of those days – the best way to do that is through books.
Little readers can also learn a lot from books about school. The books we've curated for this book list talk about the different situations that children face while in school. Whether they're struggling with math or have a case of not fitting in, these books will help children get a fresh perspective on their school life.
Let's get started!
Books About School
1. Too Cool For School by author Deepthi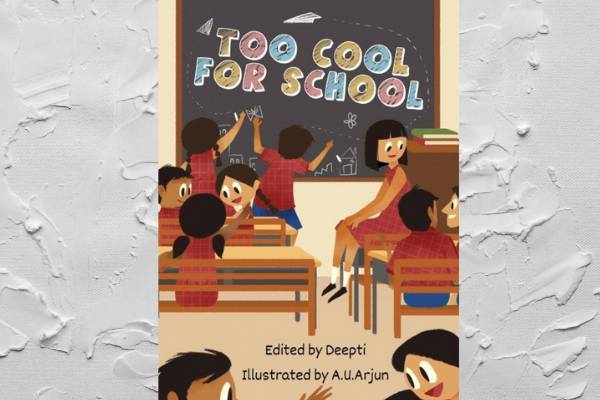 Classroom mischief, dares, pranks and friendship. This book gives a warm and hilarious glimpse of school times through a collection of short stories. Short story books are perfect for bedtime, as you can read a new story and new character every day.
Read Too Cool for School HERE
2. The Dog Who Taught Me Math by author Sonali Shenoy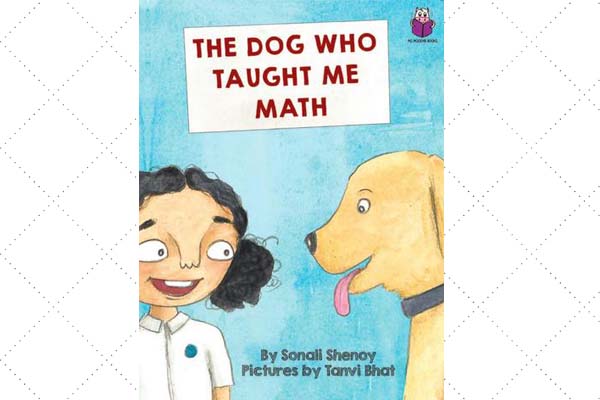 We either love math, or we hate it. Parvathy struggles with math, and who comes to her rescue? A dog! If you'd like to see a behind-the-scenes view of how the illustrations of this book came to life, do check out our exclusive video with the book's illustrator Tanvi Bhat.
Read The Dog Who Taught Me Math HERE
3. Petu Pumpkin Tiffin Thief by author Arundhati Venkatesh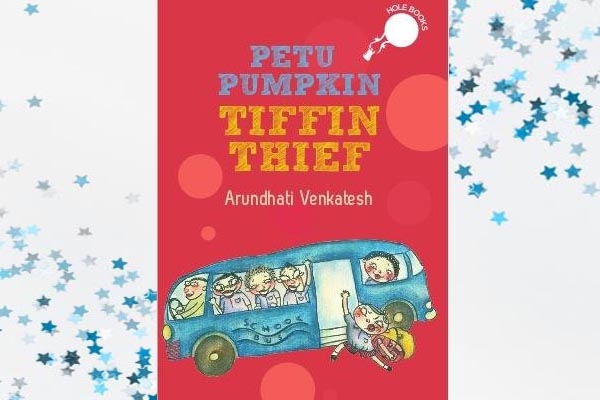 Petu Pumpkin eats everyone's tiffins. Will his friends be able to stop him? This hilarious book will have you turning the pages one after the other. If you're a foodie and have always been curious about tiffin boxes – this book is for you!
Read Petu Pumpkin Tiffin Thief HERE
4. Chuskit Goes to School by author Sujatha Padmanabhan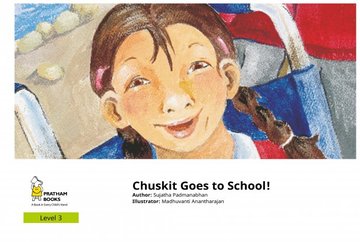 Having a disability in school can be an extremely daunting experience. This story addresses this delicate theme and aims at shedding light on how kindness and compassion are great qualities to have, no matter the situation.
Nine-year-old Chuskit longed to go to school, to make friends, learn math and play games. But she could not… until Abdul decided to do something about it. Books like these help develop a child's emotional intelligence.
Read Chuskit Goes to School HERE
5. Sit Still by author Karishma Mahbubani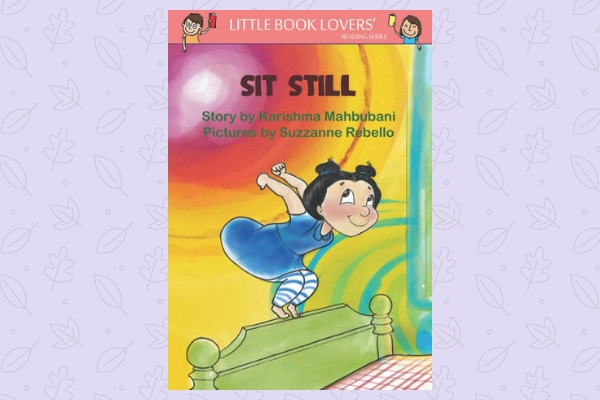 ADD or, hyperactive; these are some terms than many adults/experts label kids with after observation. While we may understand these concepts, kids don't. Books like Sit Still are a great conversation starter for a child who is constantly being told at school or at home that they need to "sit still and focus."
Little Viji cannot sit still. Not at home, not at school, nor at the playground. Will she be able to contain her boundless energy? If you'd like to know a bit about Karishma Mahbubani, the author of this book, check out the interview with did with her.
Read Sit Still HERE
6. Thatha At School by Richa Jha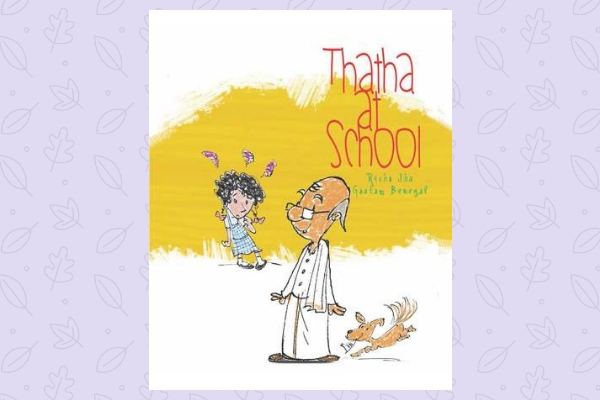 For all the times kids have felt embarrassed about their parents or grandparents – this book will definitely give them a better understanding and an alternative perspective.  Little Oviyam does not want her veshti-clad grandfather to visit her school on Grandparents Day because she's a bit embarrassed. Will she rise above her insecurities and embrace her grandfather's traditional attire in a very modern world?
Read Thatha At School HERE
7. Dear Mrs Naidu by author Mathangi Subramanian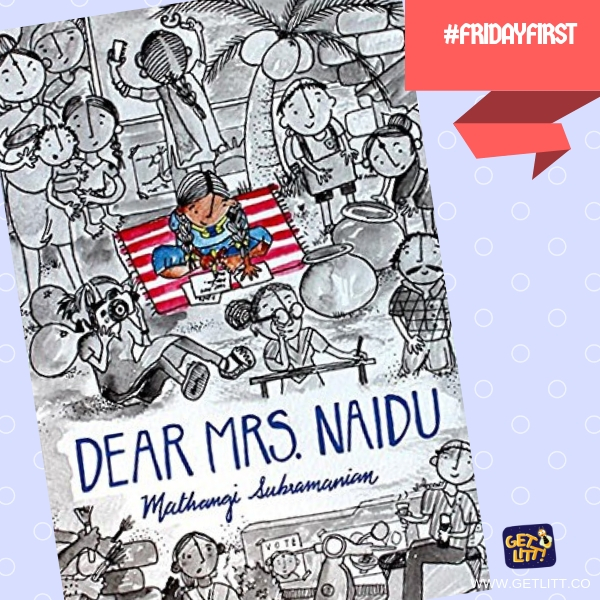 This book is loosely based on the iconic Sarojini Naidu. 12-year-old Sarojini's best friend, Amir, leaves her school and joins a posh private school under the Right To Education Act. Sarojini misses their friendship and so writes letters to Mrs Naidu, to get him back!
This book was part of our #FridayFirst initiative – where we upload and feature new books to our library every Friday.
Read Dear Mrs Naidu HERE
8. I Am Too Absolutely Small For School by author Lauren Child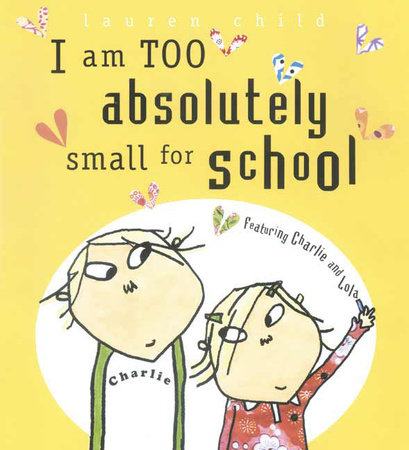 Picture Courtesy Hachette's Children's Books
Lola is not so sure about school. After all, why would she need to count higher than ten when she never eats more than ten cookies at a time? Ohh, that's a good question, do your kids often get you bowled over with puzzles like these? Well, hopefully, this book will help!
9. How To Get Your Teacher Ready by author Jean Reagan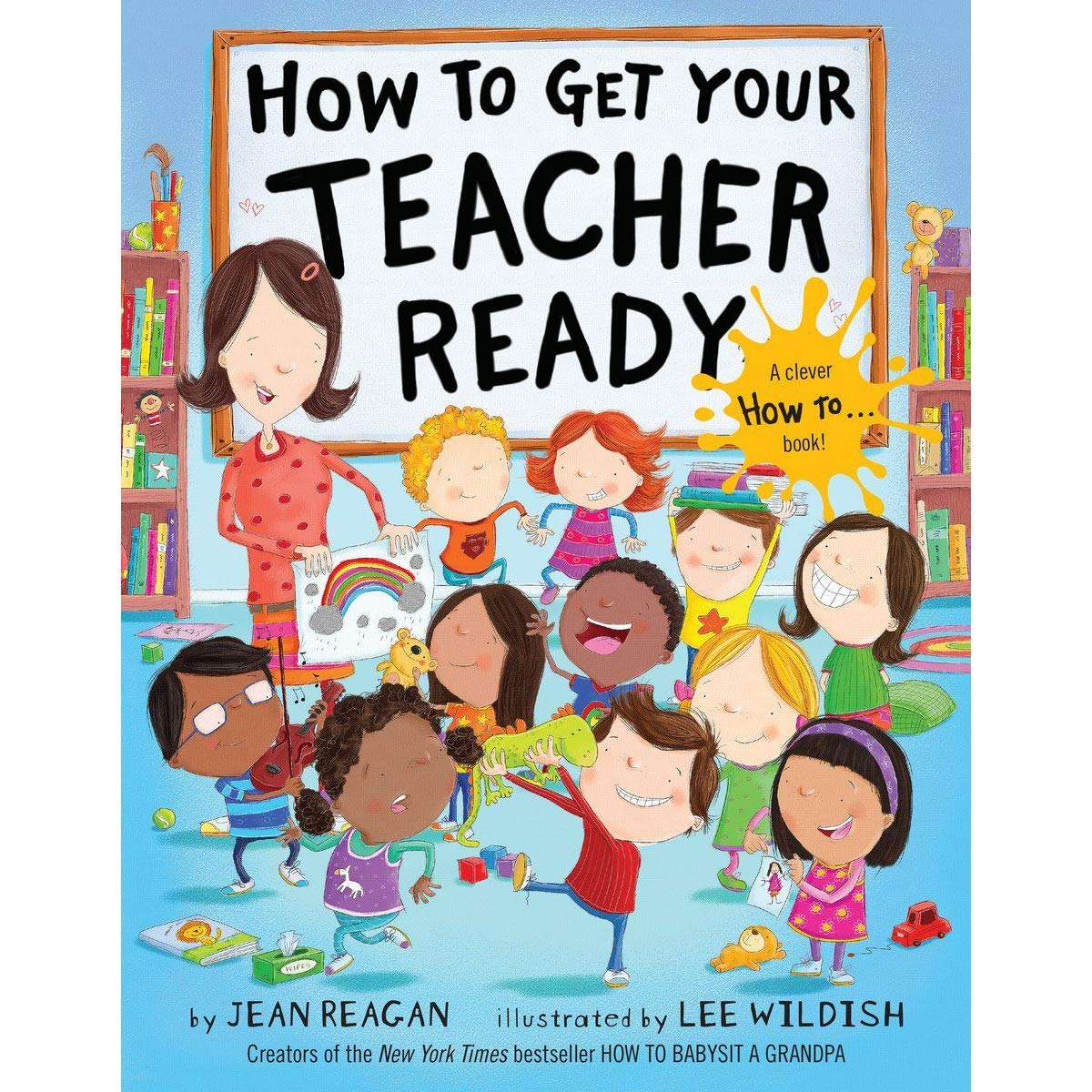 Picture Courtesy Penguin Random House
Teachers are also nervous about the new school year and also need to be prepared! A lovely book on how teachers need love and nurturing too. There are so many books about students and their experiences that it's a nice change to read a book on how the other side feels! Also, this book could help foster a better relationship between misunderstood students and teachers.
10. Sophie's Squash Go To School by author Pat Zietlow Miller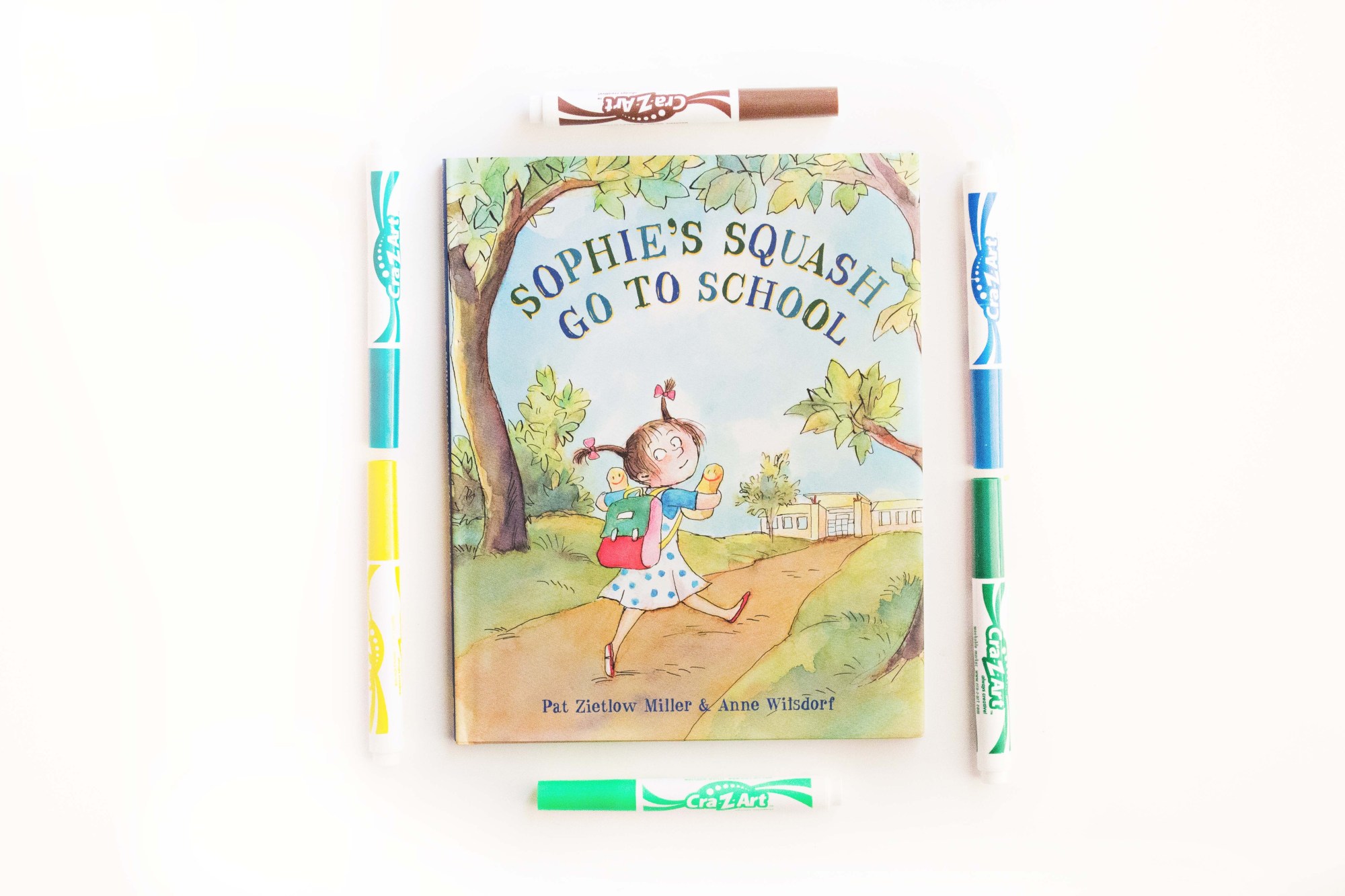 Picture Courtesy Book Nerd Mommy
Sophie is nervous about her first day at school and does not want to be friends with anyone except her favourite squash. She then realises that school is a fun place, after all. Almost all kids and parents can relate to those first day jitters; this book does an excellent job and soothing those nerves.
Those have been our top 10 books to explain the education experience. The stories here are mostly focussed on primary to middle year programs. We will be curating a book list aimed at high school and junior college as well – so keep checking back!
We have a ton of engaging content on our blog, so if it's other book lists you're after do take a peek into our 'must reads' categories. There are books for different ages and reading groups, most of which can be found in our ever-growing library. So, subscribe today and enjoy hours of reading!
Happy Reading!
Like this?
Read: How To Improve A Child's Emotional Intelligence
Read More: Funny Short Stories For Kids That Will Have You In Splits
Feature Image Courtesy Element5 Digital on Unsplash