Top 30 Best Reading Books For Kids By Indian Publishers
10794 Views
July 11, 2019
Reading is an integral part of a child's ecosystem and introducing them to the magical world of books and stories is a responsibility each parent feels strongly about. Parents and children today want more challenging and diverse books to read, beyond just fairy tales and folk tales.
Indian authors are churning out some mind-blowing content. Which is why we have curated a list of 10 books each under three age groups. These books are written by Indian authors and are a must-have in your child's library.
We have compiled this list with the understanding that each reading level's requirements are unique. However, we do not claim that this is an exact fit for all children of the mentioned grade levels. Rather, we would encourage parents to look at books in the other lists as well and pick books based on their child's individual reading capacity and interests.
10 Picture Books by Indian Authors (0-6 years)

1. Ammachi's Amazing Machines by author Rajiv Eipe (Storyweaver)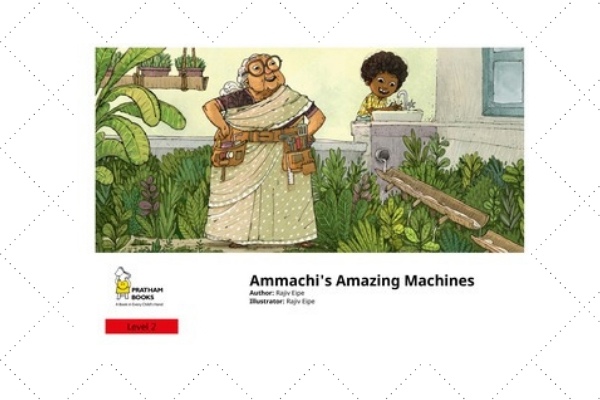 Image source: storyweaver.org.in
This picture book, filled with adorable illustrations, shows us the use of simple machines at home to make our daily chores easier while highlighting the fun and loving bond between a child and a grandparent. With simple action words and sound words this book is perfect for any child below age 6.
 Read Ammachi's Amazing Machines on GetLitt!
Maharani The Cow by author Christy Shoba Sudhir (Tulika)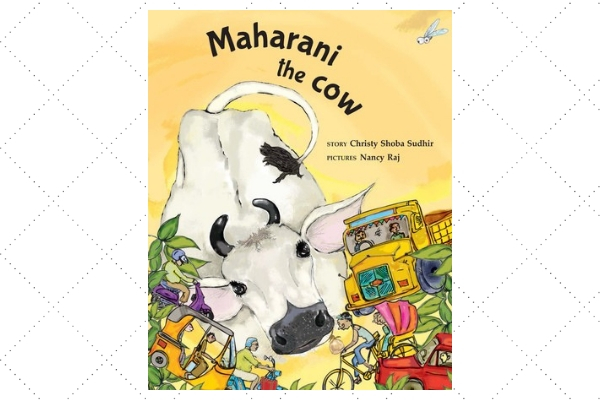 Image source: www.tulikabooks.com
The relatable situation of a cow in the middle of a street, halting traffic and life gets a new, detailed view by Christy Shoba Sudhir. Nancy Raj takes it a notch higher with her life-like, award winning illustrations making Maharani, the Cow a vibrant picture book that every kid should read.
Read Maharani The Cow on GetLitt!
3. My Mother's Sari by author Sandhya Rao (Tulika)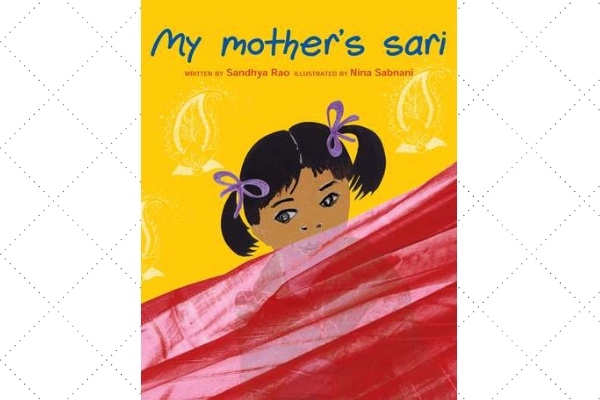 Image source: www.tulikabooks.com
A child's imagination takes flight with a simple piece of garment, her mother's sari. Watch as it turns into a swing, a river, train and more. Filled with colours and basic words, 'My Mother's Sari' is an ideal book for a child to discover individual reading.
Read My Mother's Sari on GetLitt!
4. A Book For Puchku by author Deepanjana Paul (Storyweaver)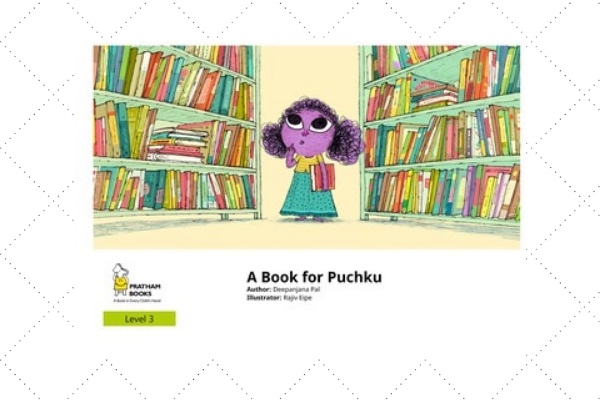 Image source: storyweaver.org.in
A book about a child who loves reading books! Say what!? Puchku cannot be distracted from her books but what happens when she's done reading them all? if you are a parent who reads aloud or is someone pushing for individualized reading, this book will always charm your babies.
Read A Book For Puchku on GetLitt!
5. Gajapati Kulapati (series) by author Ashok Rajagopalan (Tulika)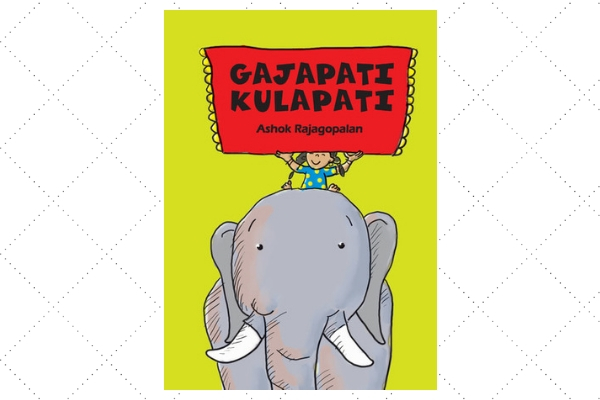 Image source: www.tulikabooks.com
Gajapati Kulapati is a big, friendly elephant and each of the three books in the series focus on a problem that Gajapati and his bunch of villager friends have to solve. A book with delightful pictures and simple text that can make children and adults alike go "aww."
Read Gajapati Kulapati on GetLitt!
6. Padma Goes to Space by author Shwetha Prakash (Tulika)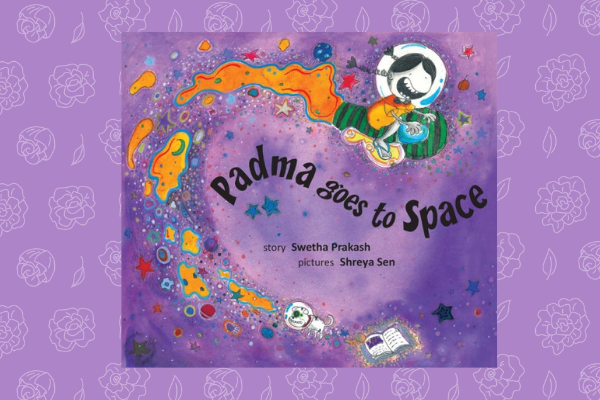 Image source: www.tulikabooks.com
Open the pages of this book to step into the fantasy land that Padma's mind has created. Chocolate dreams of various shapes and sizes and volcanoes erupting fruit juice that freeze into ice-cream. Well, sounds exactly like paradise for our babies, right?
7. Dear Left Sock and Other Letters by author Khushnaz Lala (Harper Kids)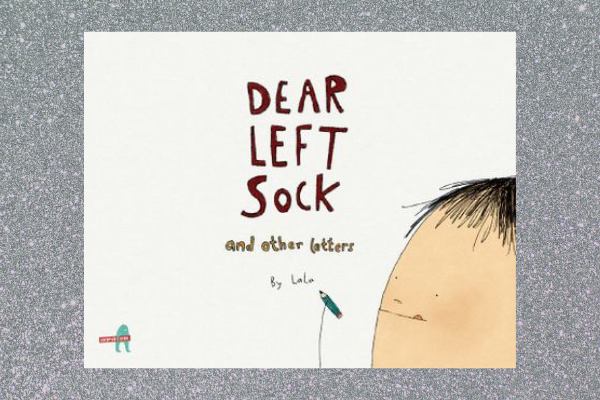 Image source: www.harpercollins.com
Cute little letters by a cute little boy. What's not to love? Wonderful illustrations that capture the innocence of the letters written to random everyday objects make this book a keeper.
8. Tara's Elephant by author C G Salamander (Ms.Moochie Books)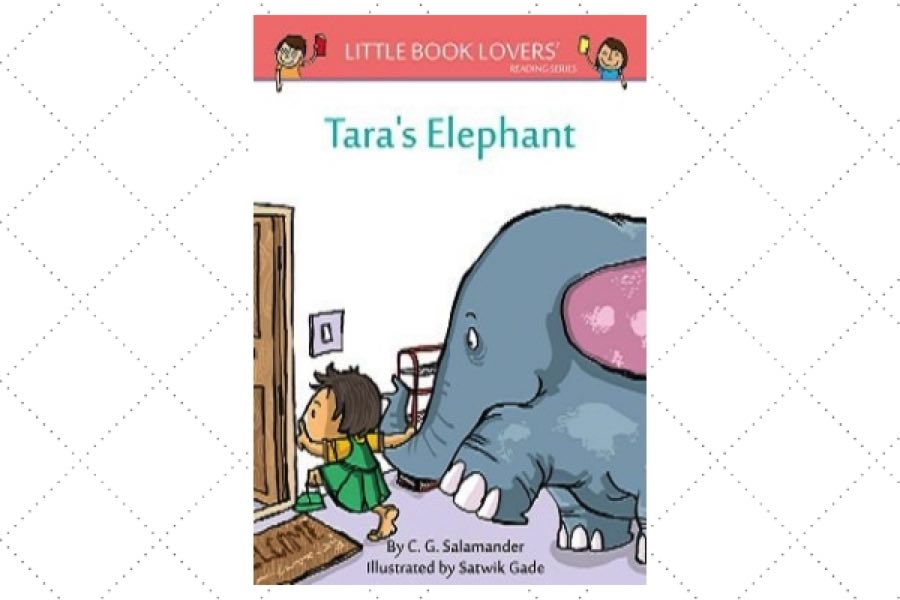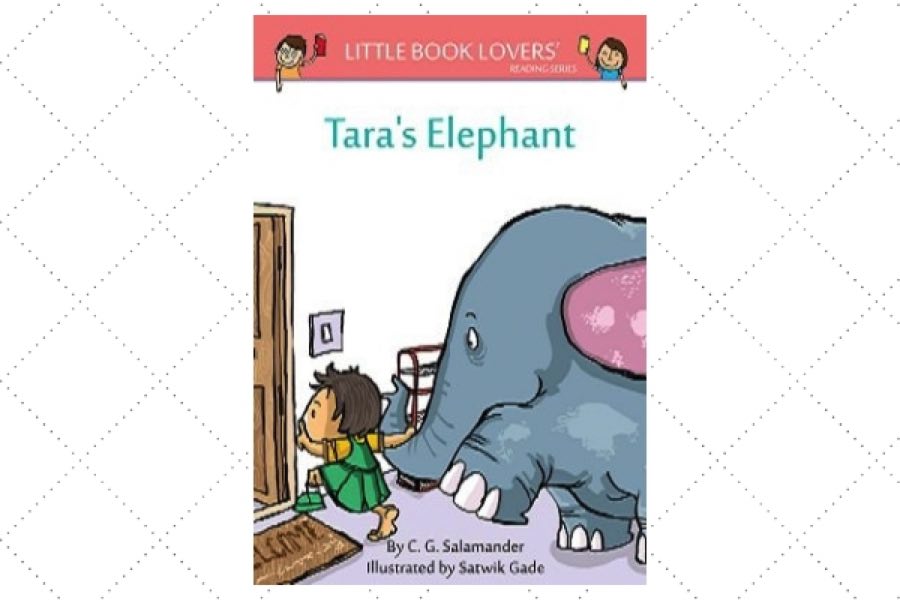 Image source: Ms Moochie Books
Tara has decided to get home a huge, grey animal as a pet. However, her parents can't know and she is trying really hard to hide it. This book in verse with rhyming words and adorable illustrations will leave you and your child wanting more of Tara and her cute pet.
Read Tara's Elephan on GetLitt!
9. What's Neema Eating Today by author Bijal Vachharajani (Storyweaver)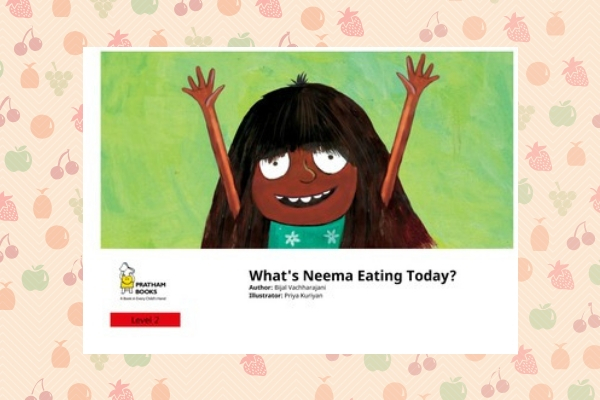 Image source: storyweaver.org.in
Neema loves to eat. Join Neema as she slurps juicy mulberries, chews pineapples that leave her tongue feeling fuzzy and relish plump green custard apples all through the year. Teaching kids about seasons and the special fruits that are available then, just became fun!
Read What's Neema Eating Today on GetLitt!
10. An Elephant in my Backyard  author Shobha Vishwanath (Karadi Tales)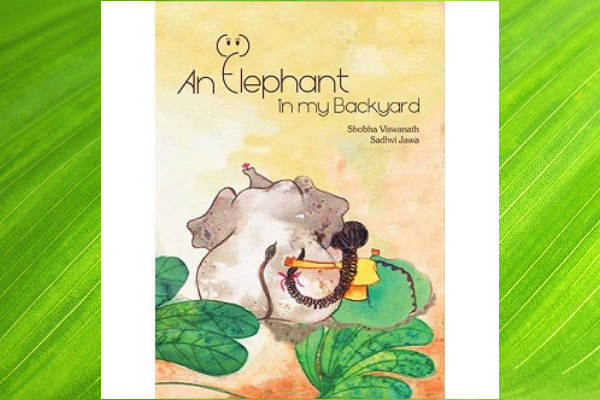 Image source: www.karaditales.com
A baby elephant has followed Maya home and her family refuses to believe that she has an elephant in her backyard. The elephant has to be returned too! What can Maya do? The arresting illustrations make this charming story a delightful read, one that your little one is sure to enjoy.
10 Books For Young Readers by Indian Authors (6 – 9 years)

1. Gone Grandmother by author Chatura Rao (Tulika)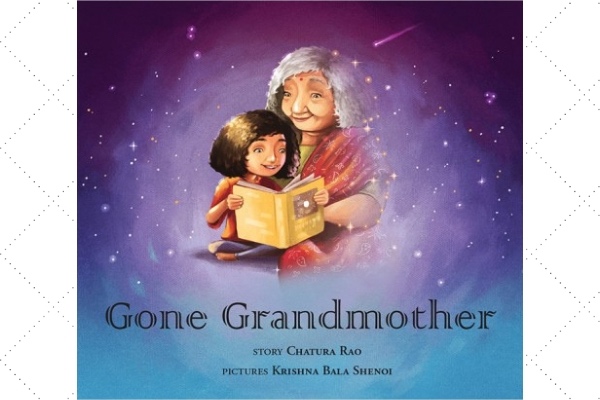 Image source: www.tulikabooks.com
Nina struggles to comprehend the fact that her Nani has gone away, forever. She is looking for answers and author Chatura Rao takes us on a journey filled with warm fuzzy memories, Nina's vivid imagination and a sparkle of natural science. Explaining death to a young mind can be complicated and 'Gone Grandmother' attempts to help you out a bit.
Read Gone Grandmother on GetLitt!
2. The Story of Babur by author Parvati Sharma (Co-published: Puffin and Goodearth)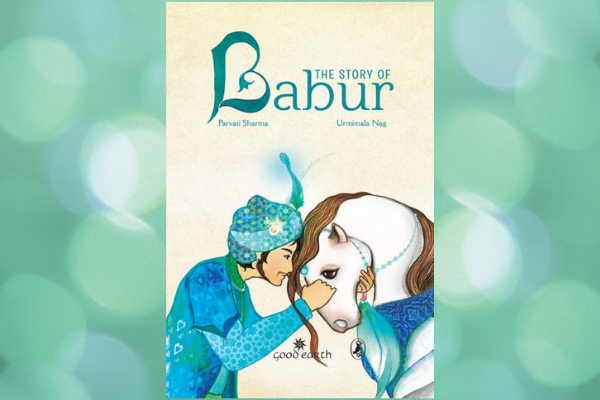 Image source: penguin.co.in
This book is based on the Babur Nama, in which Babur wrote about his life events, people and things he liked and disliked. Babur was the first Mughal Emperor of Hindustan, often forgotten because of his successors. Here, dive deep into the details of his interesting, action and adventure packed life accompanied with the detailed Mughal miniature style paintings.
3. The Tree Boy by author Srividhya Venkat, Nayantara Surendranath (Pickle Yolk Books)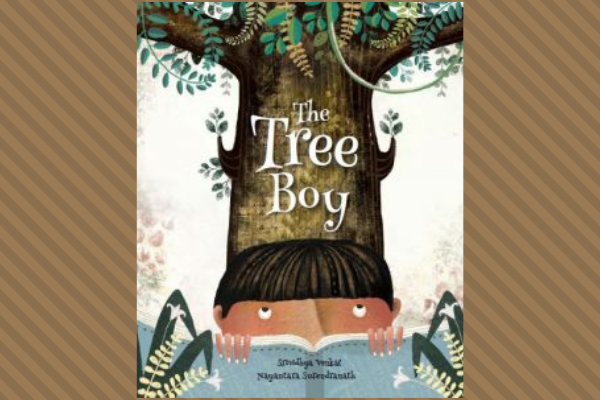 Image source: pickleyolkbooks.com
Check out the exclusive reading of the Tree Boy by author Srividya Venkat HERE.
How did Sid turn into one of the brainless trees he so detests? Why is he so lonely and sad? Will he become normal Sid again? Srividhya and Nayantara create an extraordinary world with their masterful illustrations that elevate this fantasy story, reinforcing the message – think twice before you wish for something.
4. Dinosaur-Long-As-127-Kids by author Geeta Dharmarajan (Katha)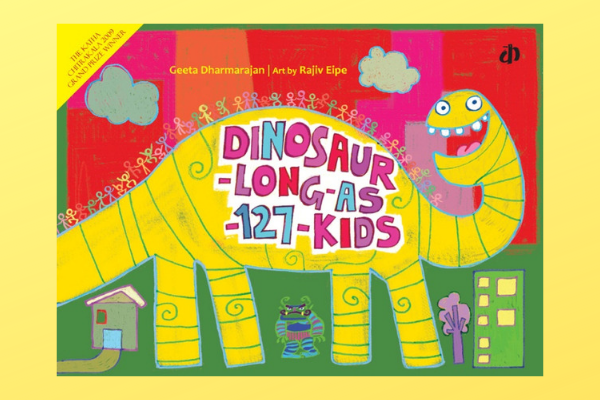 Image courtesy: books.katha.org
Children love dinosaurs. And this dinosaur loves taking children for a fun ride. Perfect, isn't it? But there is an entire riot of problems lurking 'round the corner. A wonderful book to begin individualized reading that grips young readers until the very last page.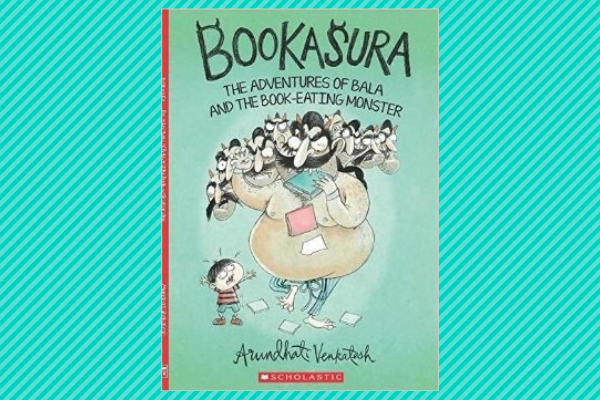 Image source: scholastic.co.in
Bala is keeping Bookasura at bay with a continuous supply of books but he is going to run out of books soon. What then? Highlighting the influence of stories and the imagination they spark, this book celebrates the love and joy of reading. This book is definitely worth having in your baby's library.
6. Timmi in Tangles by author Shals Mahajan (Duckbill)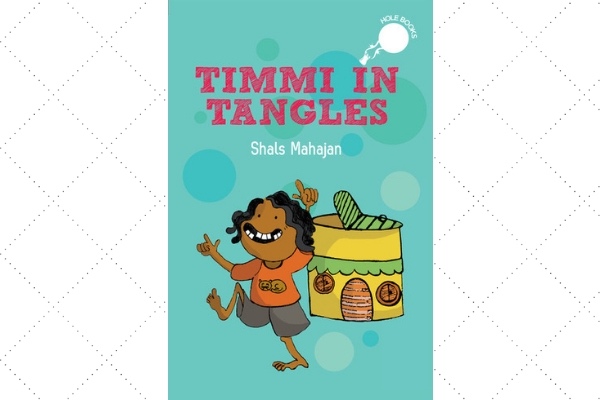 Image source: www.duckbill.in
An eccentric Timmi and her lively imagination leave her in Tangles and us in a laugh riot. Through Timmi, Shals Mahajan celebrates being different, unique and living life on one's own terms. Maybe your little one will find their reflection or just a friend in Timmi. Don't think twice about bringing Timmi into your child's life.
Read Timmi in Tangles on GetLitt!
Check out our interview with author Shals Mahajan HERE.
7. I Will Save My Land by author Rinchin (Tulika)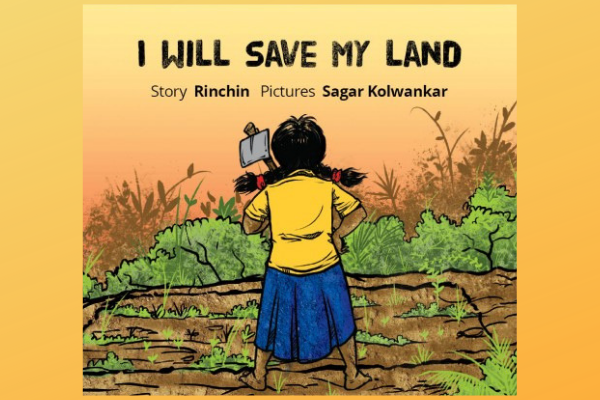 Image source: www.tulikabooks.com
After much coaxing, Mati finally has her own plot of land in the big field. She is not about to let it go to the company that wants to build a coal mine in their village, eating up their land. Tough women from the rustic village of Chhattisgarh remind us that our natural resources are as important as modern development projects. This story with earthy illustrations is sure to tug your heart strings and introduce the value of respecting nature to your kids.
8. The Mystery of the Secret Hair Oil Formula by author Asha Nehemiah (Scholastic)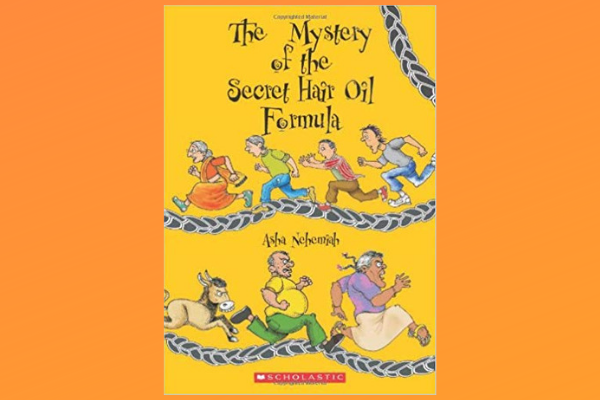 Image source: scholastic.co.in
Asha Nehemiah weaves a hilarious adventure narrative that is supported with quirky illustrations by Amit Vachharajani. This book is appropriate for the more fluent readers of this age group. Paati along with her weird group of misfits is heading to the World Herbologist Conference, escaping the 'somebody' trying to steal her secret formula.
9. Brown Like Dosas, Samosas and Sticky Chikki by author Rebecca Manari (FunOkPlease)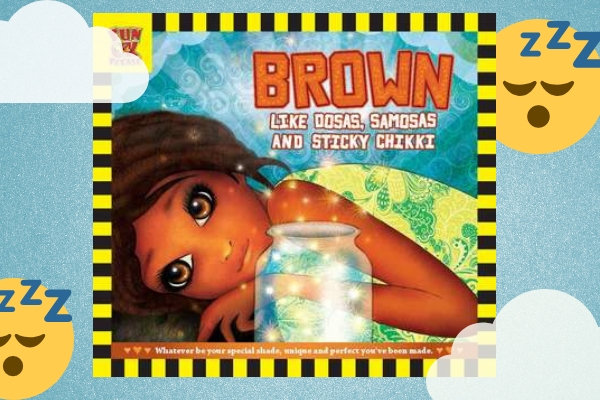 Image source: www.funokplease.com
This is the book that you didn't know you needed. It discredits societal standards of 'fair is beautiful' and teaches children to accept their colour, taking pride in who they are. Without disrespecting any other skin-colour, these poetic verses build positive self esteem and kids learn that it's their thoughts and actions that define them. The captivating illustrations add to the story enriching the experience visually as well.
Read Brown Like Dosas, Samosas and Sticky Chikki on GetLitt!
10. No Touch by author K Krishna (Scholastic)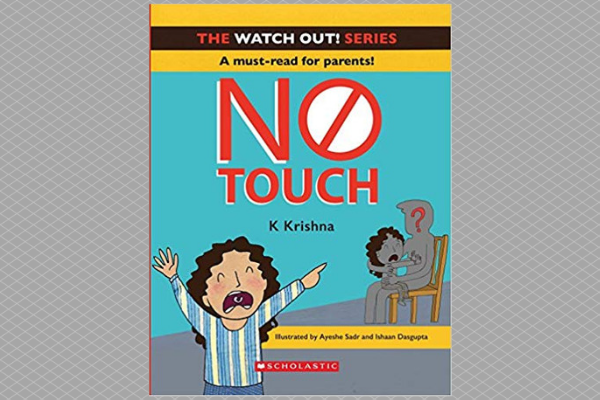 Image source: scholastic.co.in
Today, it has become increasingly important to make boys and girls aware about good and bad touch, from a young age. Wondering how to start this delicate conversation? Use this picture book, to ease yourself and your children into this conversation with a story.
10 Books For Under-12 Readers by Indian Authors (9-12 years)

1. Aru Shah and the End of Time by author Roshani Chokshi (Rick Riordan Presents)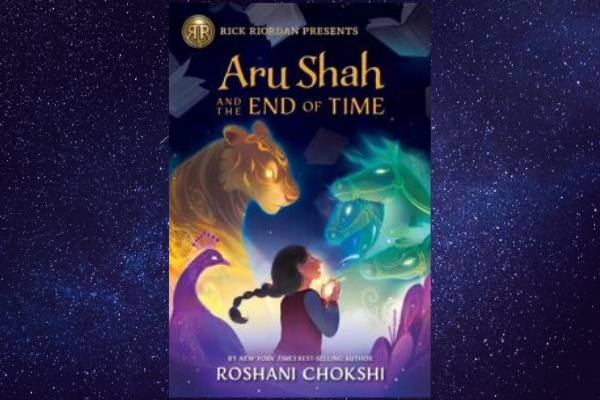 Image source: rickriordan.com
Aru Shah lies to fit in. We connect with her, because at some point in our life we all have. But what happens when the truth is stretched out too thin and she's ultimately caught in a web of her own lies and their consequences. This fantasy tale is a satisfying roller coaster ride your child definitely wants to get on.
2. Razia and the Pesky Presents by author Natasha Sharma (Duckbill)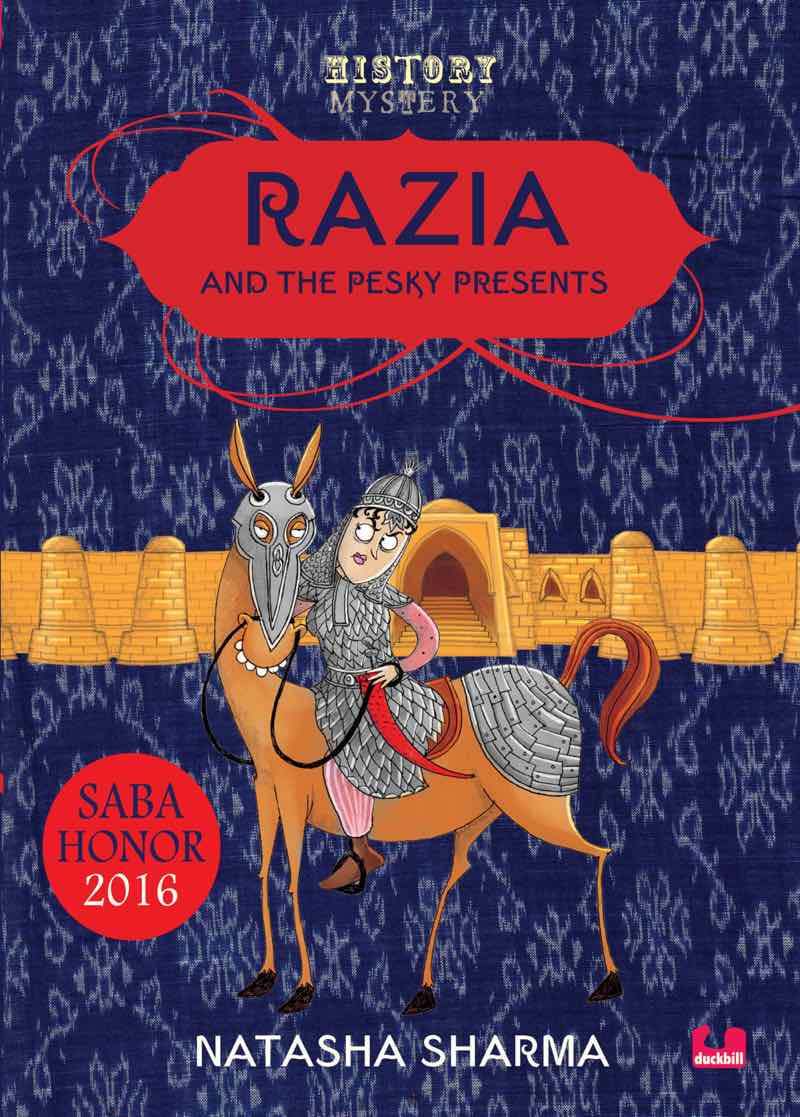 Image source: www.duckbill.in
Natasha Sharma, master storyteller brings us a series of historical fiction tales with her trademark humor, wit and suspense all woven together. A gem among the series, this book's mystery revolves around Razia Sultan. Someone is sending her pesky presents and challenging her right to rule as a woman. Your child is going to find it hard to put this one down.
Read Razia and the Pesky Presents on GetLitt!
3. Tiger Boy by author Mitali Perkins (Duckbill)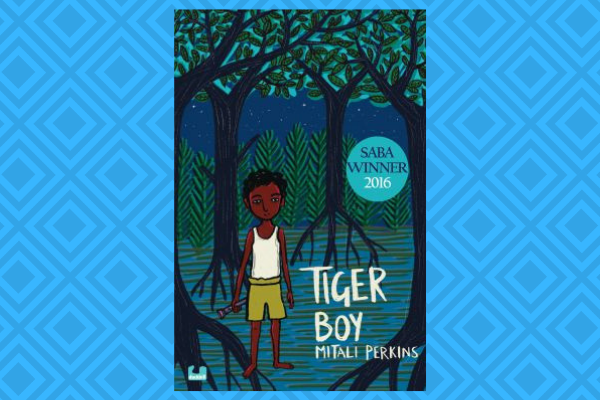 Image source: www.duckbill.in
Neel is reluctant to leave his cherished Sundarbans for a scholarship and move to the big city, like his parents want him to. When a tiger cub goes missing, Neel has to fight against time and evil Gupta to save it from getting sold. Join Neel on his journey and cash in on those life lessons that he learns along the way. An award winning book that should feature on your child's bookshelf.
4. Simply Nanju by author Zainab Sulaiman (Duckbill)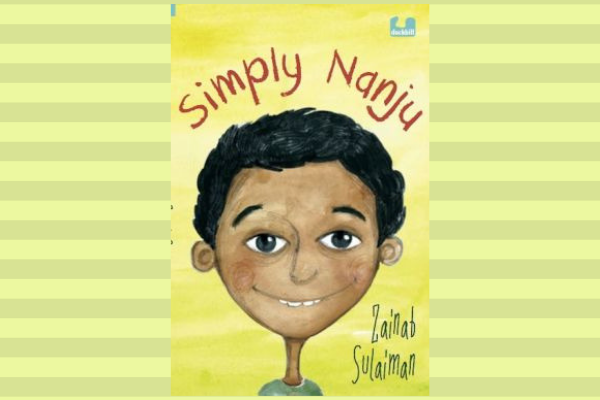 Image source: www.duckbill.in
Set in a school for differently abled children, this funny mystery is relatable and just the kind of book you want in the hands of your child. When the class begins to suspect Nanju for the missing books in the classroom, Nanju joins forces with his brainy best friend, Mahesh, to catch the true culprit. A sensitive story with simple language, this book is appropriate for middle schoolers.
5. Ninja Nani and the Bumbling Burglars by author Lavanya Karthik (Duckbill)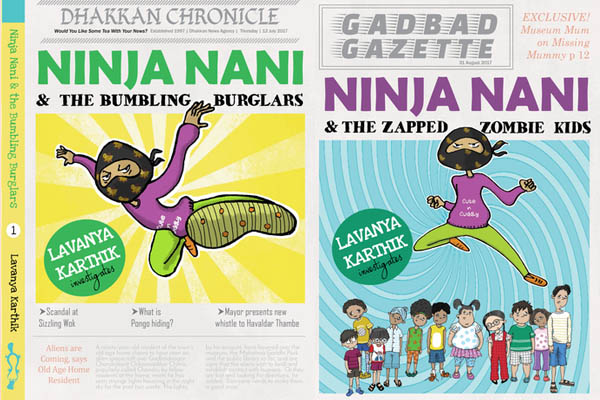 Image source: www.duckbill.in
The fight for the remote between Deepu and his cranky old grandmother goes wrong. Nani, bestowed with super ninja powers is creating a whirlpool. How will Deepu control the situation before his mom gets back? This wacky and unusual story between a grandmother and grandson will leave you with laughs, tears and some ninja super wisdom.
Read Ninja Nani and the Bumbling Burglars on GetLitt!
6. Moongphali by author Neha Singh and Mukesh Chhabra(Rupa Publications)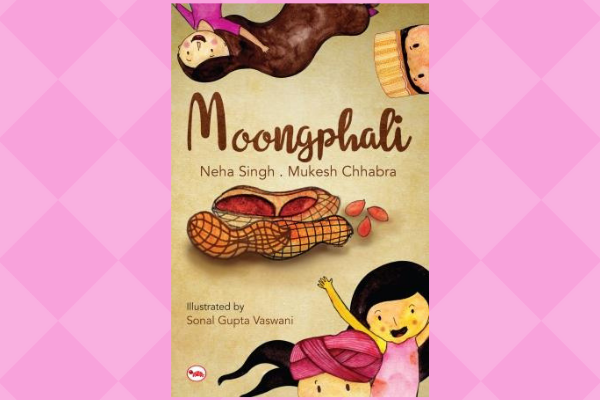 Image source: rupapublications.co.in
India is a diverse country. Moongphali is an attempt to incorporate stories of children from all parts of the nation. They havemultiple differences, yet children will find a little bit of themselves in every child, every story. This children's book can be relished by individuals of all age groups.
7. The Rulebreakers' Club: The Ghost Who Wasn't There by author Sowmya Rajendran (Penguin)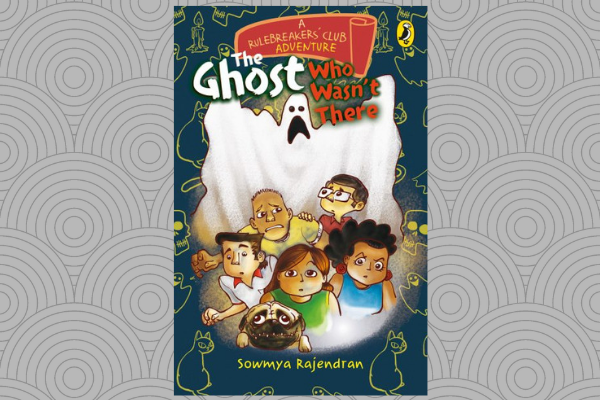 Image source: penguin.co.in
What a mess the rulebreakers have gotten themselves into! They are a group of 5 with an annoying dog they need to get rid of. Situations spiral and between a ghost, a bank robbery and saving the world, everything seems to be going downhill. Let your child be a part of their hilariously turbulent journey, it'll be an unforgettable one.
8. The Boys Who Fought by author Devdutt Pattanaik (Penguin)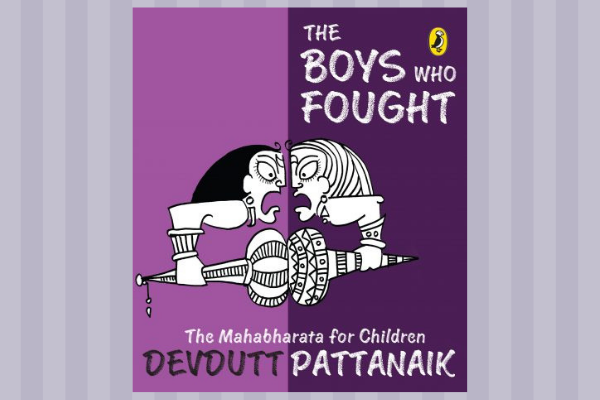 Image source: penguin.co.in
This is an award winning illustrated title among the great books written by mythologist Pattanaik. A crisp retelling of the Mahabharata, is a wonderful way to introduce this epic saga to children.
9. Your Turn Now by author Lubaina Bandukwala (FunOkPlease)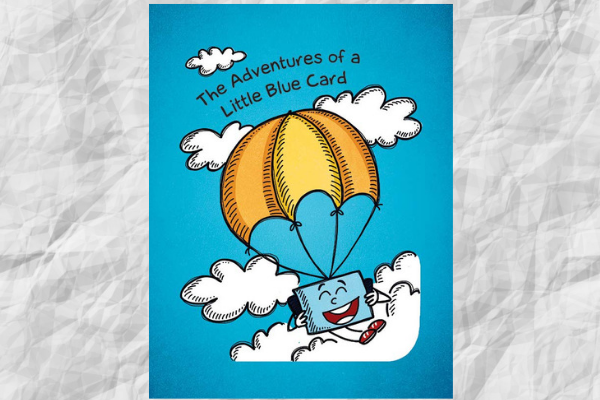 Image source: www.funokplease.com
Kindness is a beautiful virtue and a character building value that is becoming necessary to reinforce in children. Lubaina introduces us to the 'Your Turn Now' movement started by Rushabh Turakhia through this book filled with anecdotes and life examples of strangers around the world being kind. It is a collection of heart-warming, inspiring special moments that can be a torch bearer for children.
Read Your Turn Now on GetLitt!
10. Our Nana Was a Nutcase by author Ranjit Lal (Rupa Publications India/Red Turtle)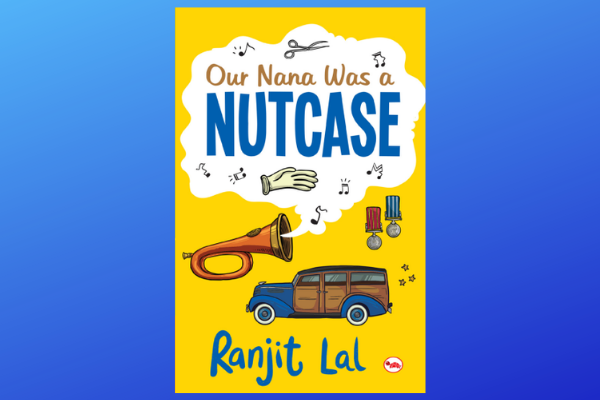 Image source: rupapublications.co.in
Ranjit Lal has created a universe so familiar, filled with warmth and family dynamics, you become a part of it almost immediately. Children on the higher end of this age group will find this a much easier read, owing to the language and style of writing. After meeting this nutcase family, children are surely going to count this book as one of their favourites.
P.S : We have refrained from using any books that are meant for a young adult population. You can find our list for 'Award Winning Books For Teens' here.
It would be unfair to not mention some binge worthy international book series that every individual, irrespective of age, should read and own because they are just amazing.
International Series Every Child Loves Reading

1. Harry Potter Series

Image source: Bloomsbury.com
Read our blog on when to start reading Harry Potter HERE.
2. Diary of a Wimpy Kid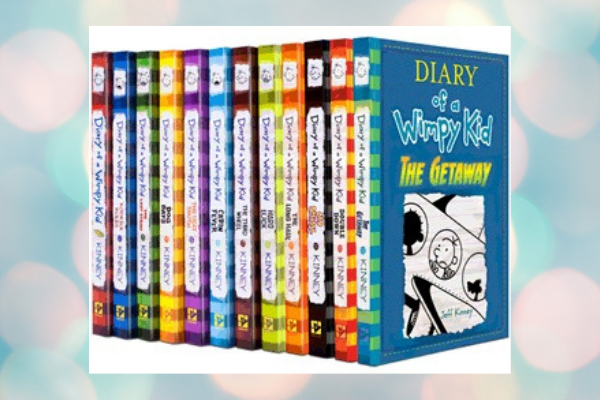 image source: shop.scholastic.com
3. Piggie Series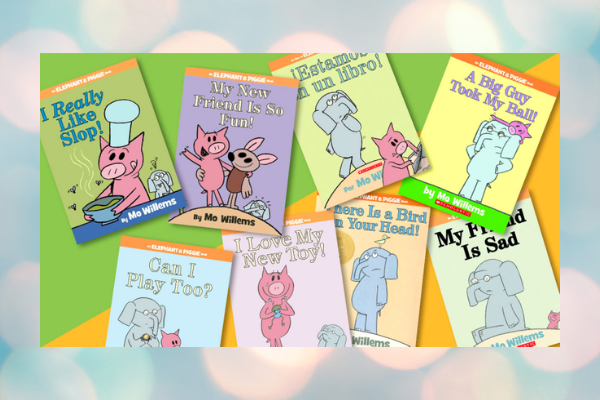 Image source: scholastic.com
4. Geronimo Stilton

Image source: shop.scholastic.com
Read our blog about Geronimo Stilton and which books are best to start with HERE.
5. The Chronicles of Narnia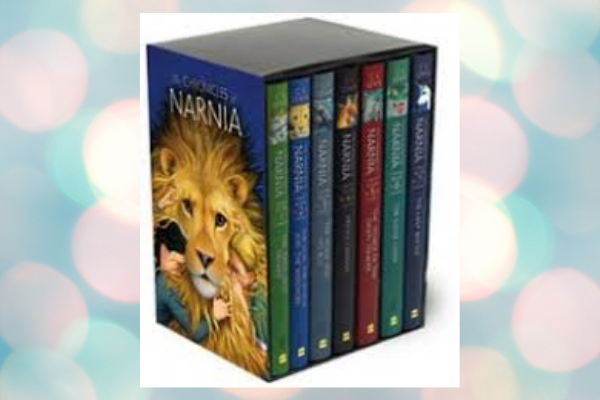 Image source: Narnia.com
Read our blog about children's books that were made into movies HERE.
6. Percy Jackson Series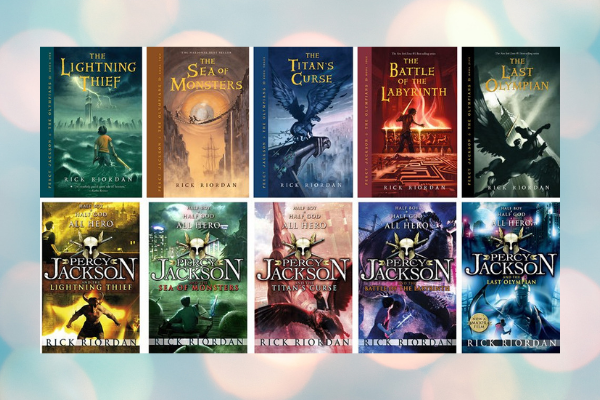 Image source: rickriordan.com
Read our blog on the Percy Jackson series HERE.
7. A Series of Unfortunate Events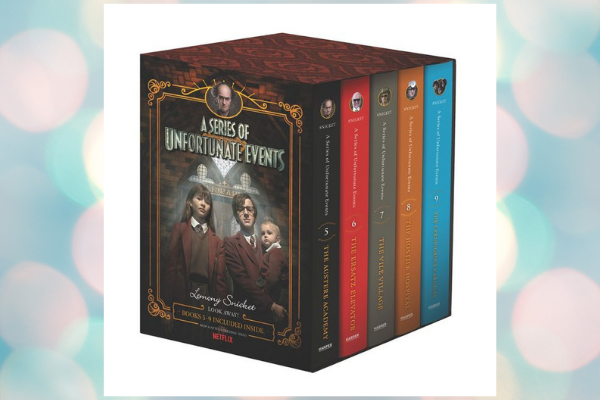 Image source: harpercollins.com
8. Goosebumps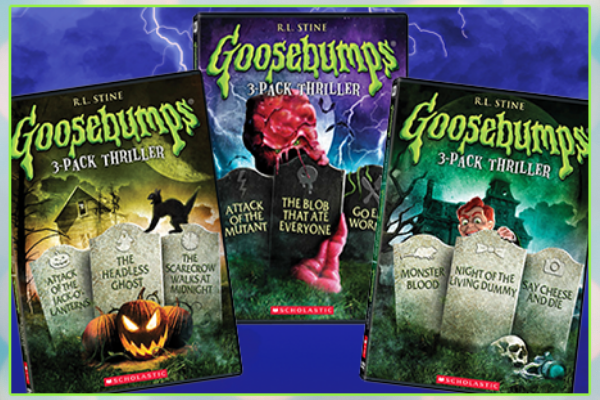 Image source: goosebumpbs.scholastic.com
With this fabulously exclusive list of relatable books written by Indian authors, reading is sure to be more fun But that's not all; check out our extensive e-library for more books and stories only at www.getlitt.co.
Like this?
Read: Gully Boy: How to Write a Rap Song for Beginners
Read More:  Ruskin Bond Books List