Illustrator Spotlight – Deepti Sunder and Her World Of Wonders!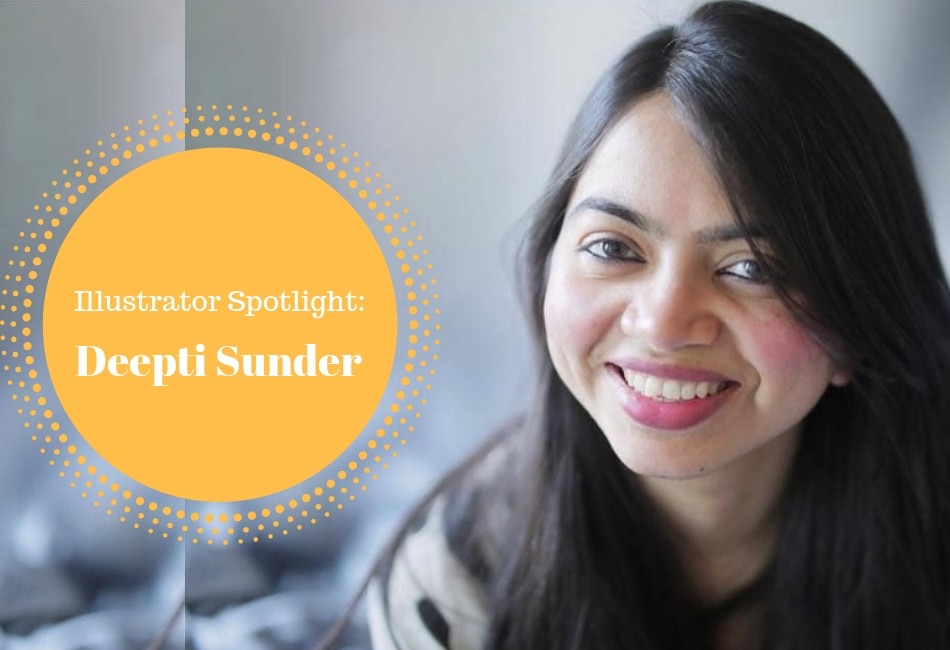 You may have read our '5 mins with' blog with illustrator Deepti Sunder a while back. In that interview, we merely scratched the surface of Deepti's world of wonders. This time we wanted to get a step by step look at her creative process when it comes to illustrating a children's book.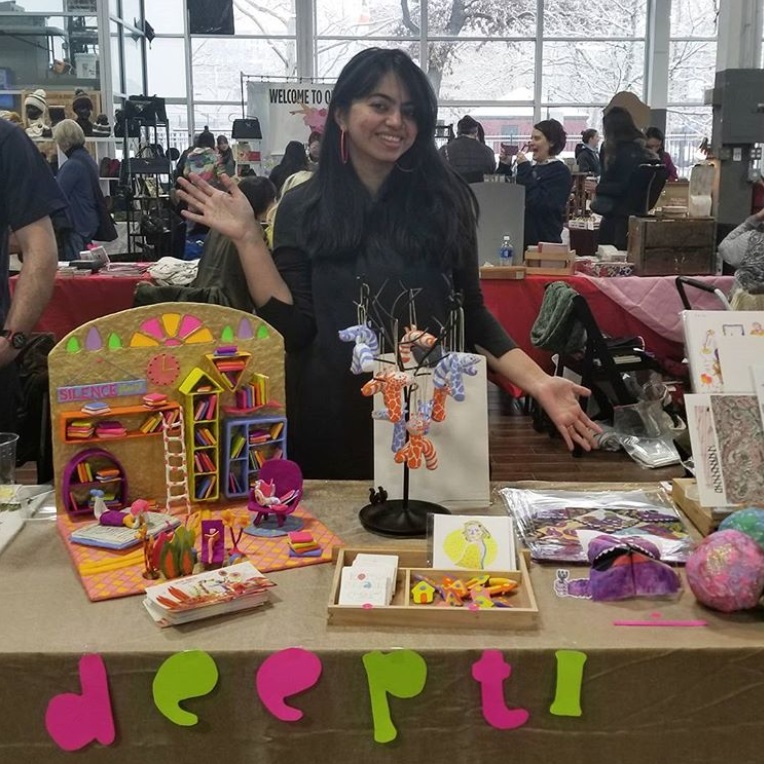 Image Courtesy Instagram (@deeptisunder)
That's why we created a video and conducted another interview to really give you a glimpse into the life of an illustrator and what it takes to make a children's book come to life.
Deepti Sunder's Creative Process
The video below is a spotlight of Deepti's work on the award-winning book Bonkers! by author Natasha Sharma. We're so excited to share this exclusive content with you and hope you enjoy watching it as much as we enjoyed making it!
More About Illustrator Deepti Sunder
Team GetLitt: What sparked your interest in illustration?
Deepti Sunder: I feel like I had always been interested, on a subliminal level, before I even knew that illustration was a thing. However, it honestly just begun from starting to notice illustration here and there, and being fascinated by it. I didn't think I could actually take it up as a career myself until I worked with fellow illustrator and friend Tanvi Bhat. She pushed me to try my hand at illustration, showed me the ropes, and also helped me get my first ever official illustration project. There hasn't been any looking back since then!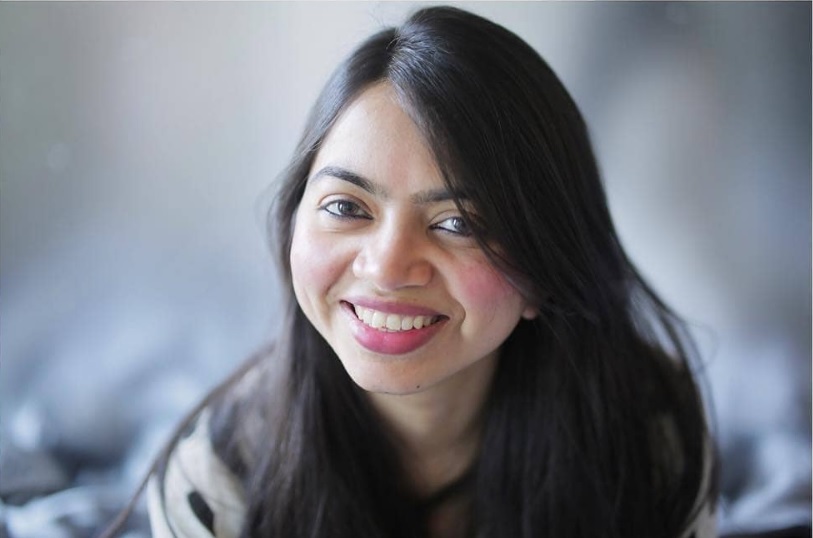 Image Courtesy Instagram (@deeptisunder)
TGL: How many projects/books have you worked on? Which was your favourite? 
DS: I'm not really sure how many but there have been a fair few! More projects than books actually, since most of the projects I've been doing since graduating from my MFA in Illustration in New York City have been non-book related.
Unfortunately or fortunately, media is so electronically propagated nowadays that a lot of projects are made to eventually be consumed through a digital platform. I'm really looking forward to taking up more children's book projects though, and I think now is a good time to delve back into that area!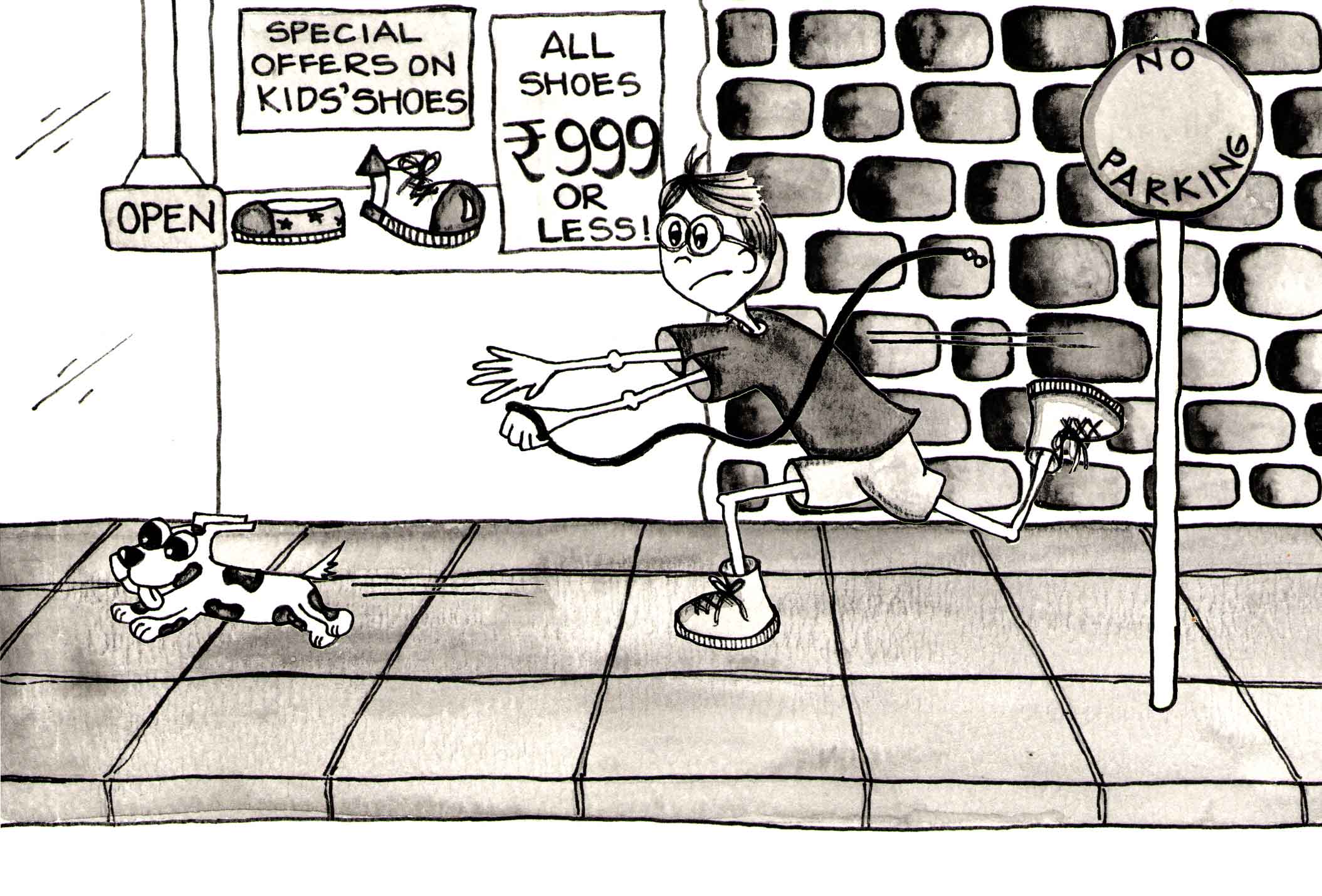 Image Courtesy Deepti Sunder
It's really hard to pick a favourite since all my projects are special in some way or the other. However, one that comes to mind is a mural of sorts that I painted live at an event. I'm usually fairly precise and a perfectionist in my approach to illustration projects (something I've been trying to shake so that my work looks less stiff!), so this was a nice opportunity to be a bit freer and go with the flow.
TGL: How closely do you work with the author? What's the process of illustrating their books/protagonists?
DS: Usually, not too closely…and I find it's mostly better that way. That way both the author and illustrator can do justice to the story while keeping to their respective strong suits. It's important, however, for both sides to try and keep the collaboration healthy, give constructive feedback and focus on creating something wonderful together.
It also helps to have an overarching figure like an editor or an art director keeping the balance between the two sides and providing an exterior perspective. That said, though, pretty much all the authors I've worked with have been perfectly lovely to collaborate with!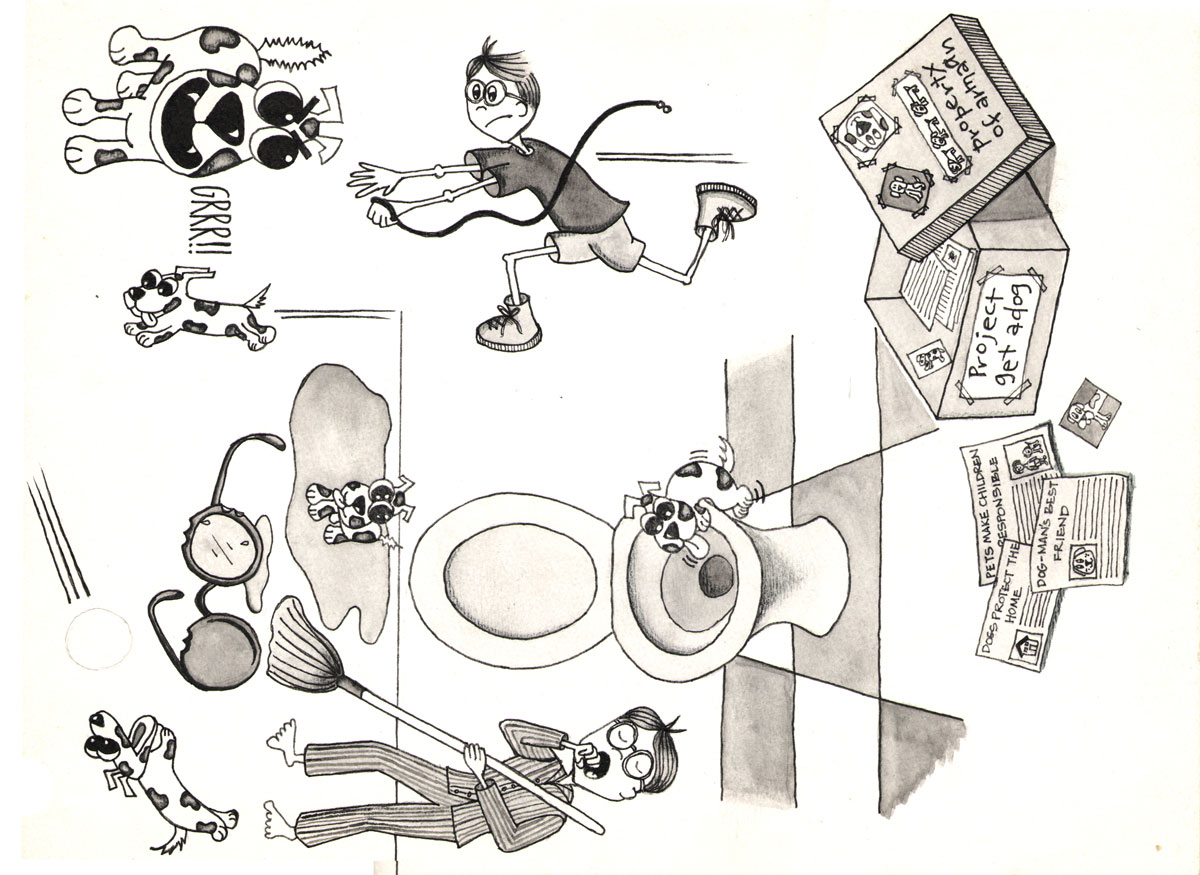 Image Courtesy Deepti Sunder
How it normally works, process-wise is that once you're brought on board, you're sent the story and given a brief about the project. Then it goes through the usual stages of character development, rough sketches, and eventually the final drawings – with feedback and discussions going back-and-forth between all these stages.
Often, I find that editors try to let the illustrator have their own take on the story separate from the author's vision. The editors are also the ones who dole out the majority of the feedback throughout the process. Authors do give feedback but it's mostly to point out things in the illustrations that don't make sense logistically in the story, or are in some way impacting the story.
TGL: What's the one thing an illustrator must keep in mind when illustrating a children's book?
DS: To encourage the part of yourself that finds magic in the little things of life – that, I think, is the ultimate quality that you need to hone in on while bringing a story to life. At least for me personally, that's how it works, but I'm sure it's different for each illustrator.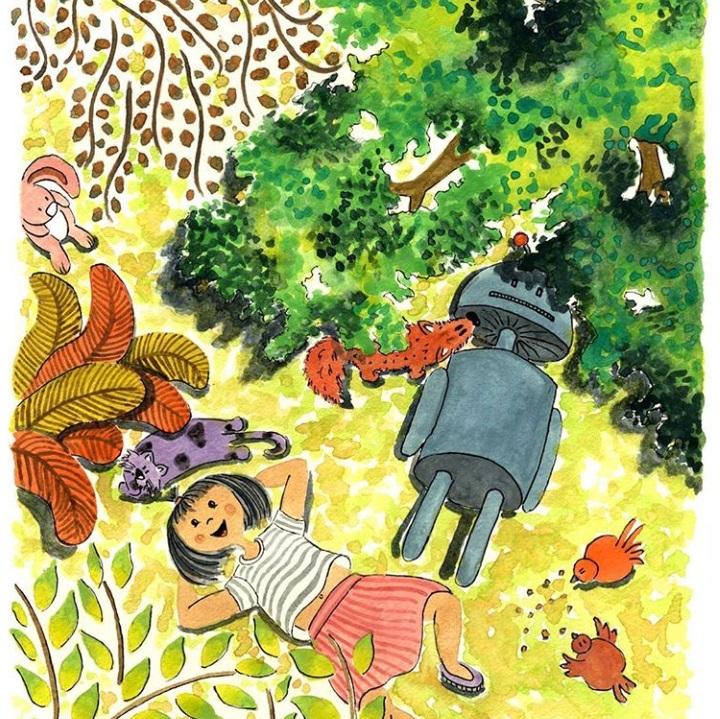 Image Courtesy Instagram (@deeptisunder)
TGL: Which children's book most inspired you as a child or in recent years? Why?
DS: I've said this before but the book 'Cloth Lullaby' by Amy Novesky and Isabelle Arsenault is an absolute favourite of mine. It's just so wonderfully lyrical and magical in its beauty, and it's one of those books that affirms my belief that children's books aren't just for children but for everyone, especially because so many of them are such works of art!
Another recent book I love is 'Jumble Wood' by Hel Covell. It's a charming but simple story with the quirkiest and cutest of characters.
TGL: Tell us three reasons you believe reading is vital for children? 
DS: Reading is the best! It opens up your mind to so many things! I think children should read because firstly, it encourages and inculcates a sense of imagination. Secondly, you learn to respect and understand others' stories. Lastly, it's just so much fun!
TGL: What's the best reaction you've ever gotten from a child/parent who has read your book? 
DS: One of the kids that came to one of my Bonkers! readings insisted that she wanted to give me her bag that had a little plush doggy head on it. I didn't really need the bag, but it was just such an innocently generous moment! I still have that bag stored away inside my cupboard.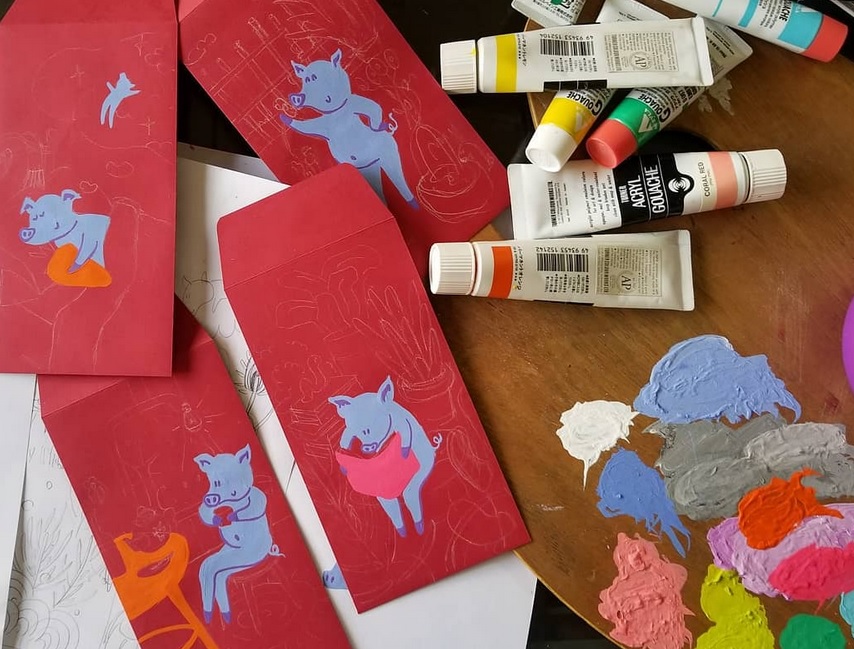 Image Courtesy Instagram (@deeptisunder)
TGL: If you could illustrate any classic children's books, which would it be and why?  
DS: I think it would be a dream to illustrate for any of Roald Dahl's books really – they're just so full of whimsical things and utter madness – everything I love about children's books. I'd be very worried about not doing the stories justice with my visuals though…I'm not sure there's any better match for Roald Dahl visually than illustrator Quentin Blake!
Thanks, Deepti Sunder!
We enjoy learning about the creative process behind bringing a children's book to life. That's why we've got a few more in the pipeline for you! If your child loves to sketch and is always doodling on napkins and pieces of paper, then share this blog and video with them.
In the meanwhile, check out all the wonderfully illustrated books we have in our GetLitt! library. There are over 200+ books available to read, so subscribe today to enjoy full access to them!
Happy Reading!
Like this?
Read: Children's Book Illustrator Spotlight: Tanvi Bhat
Read More: 5 Minutes with Indian Author and Illustrator Ashok Rajagopalan