5 Steps To Start Your Child on Short Story Writing
2136 Views
August 16, 2019
We all have a favourite author whose writing we can't stop reading. Whether you are partial to JK Rowling and her rich, fantastical method of storytelling or prefer Roald Dahl with his high-on-quirk and imaginative style – each of us has our preferred method of storytelling, and we love to read that particular style.
Children too realise, early on, that each author has a distinct storytelling and writing technique. They are fascinated by the process of telling a story and very often, want to try their hand at short story writing. Over the summer, my son has been reading the Geronimo Stilton and Wimpy Kid series and is now inspired to tell a story from his own life in the Wimpy Kid style!
So how do you get children started on short story writing?
Teach Your Child To Write A Story – 5 Steps!
1. Different ways of storytelling: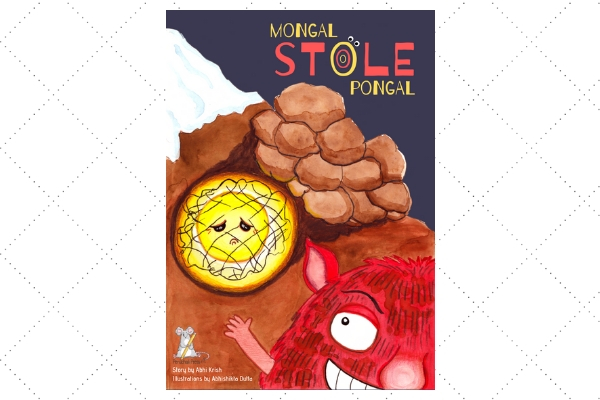 The very first step is to expose kids to different kinds of storytelling. Take one common theme and see how a few authors have tackled it. For example, the evergreen theme of good vs evil. From stories from the Ramayana to how Mongal Stole Pongal, there are countless ways to tell the story of how good triumphs over evil.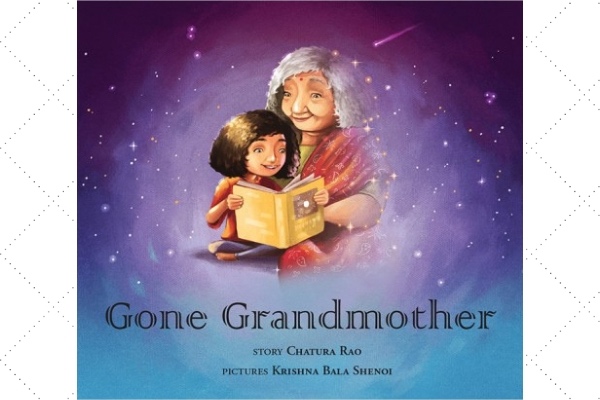 Another example of a good theme to demonstrate different ways of storytelling to kids is books that talk to children about grief and losing a loved one. The book Gone Grandmother, written by Chatura Rao narrates the story of a child losing her grandmother and coming to terms with the loss by trying to come up with ways and means to reach her grandmother.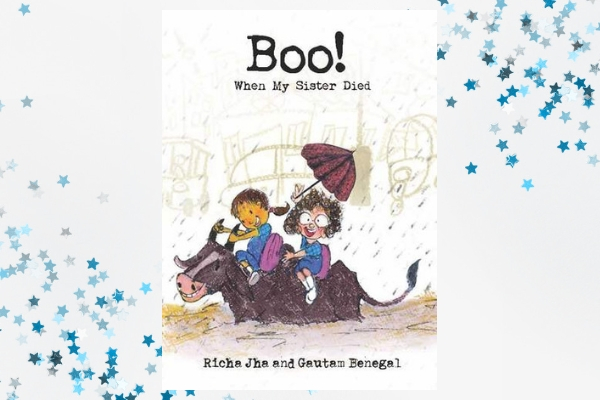 In Boo! When My Sister Died, Richa Jha, children are exposed to the same theme of the loss of a loved one. This one comes to terms with grief by using positive messages of shared memories to fill the void the sister leaves behind.
Talk to your child about the differences they see and which style they like better. It would be interesting to ask them how they would have told the same story would they have stuck to a similar style or completely changed it up? Remember, there is no limit to imagination!
Book list: Children's Books That Address Grief and Death
2. Choose A Topic
Children are unencumbered by thoughts of which stories work and which don't. Let them choose a topic for this exercise on short story writing. It could be as simple as talking about their first day at school. Once they have selected the topic, encourage them to think through the sequence and maybe even create a storyboard using pictures they source form newspapers/magazines. They could then caption each picture and build a story based on those prompts.
3. Creating Characters and Plots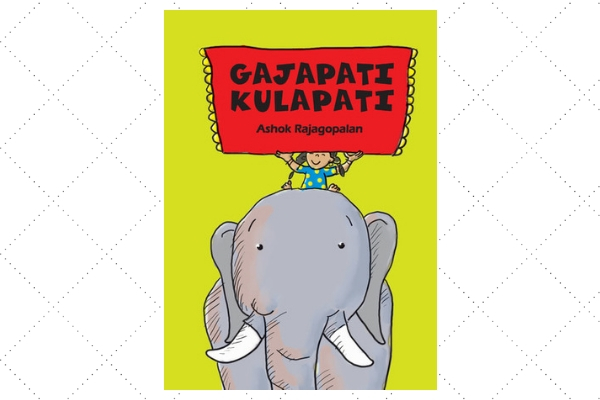 Talk to children about their favourite storybook characters. What makes Gajapati Kulapati so lovable? What aspect of his character appeals to kids? Why do we remember Toto the Auto long after we have read the book? Is there a particular facet of their personality developed by the author that stays with us? Once they have answered these questions, encourage them to create their central character. The character could be exactly like themselves or be a fantastical version of someone they know – it can even be carved entirely out of their imagination!
Once their character is in place, talk to them about the different parts involved in short story writing –
A beginning that sets the tone and stage for the story.
A middle that develops the story further and gives us more insight into the characters and their background.
A conflict that adds the twist to the story some problem that concerns the central characters creating plot tension.
Resolution of the conflict and a suitable end that ties all loose ends together.
4. Write About Real-Life Events

Encourage your child to use small events like a family weekend trip or a brunch outing with friends to practise short story writing. These events are most likely fresh and rich in details in their mind, and they can use it to create a story that is layered and full of interesting tidbits. Writing non-fiction – stories about an incident they have experienced or an event they have been part of – will give them tons of experience in writing facts down for a story.
5. Use Prompts Or Games To Inspire Ideas
Using prompts or games is a great way to practice story building. You could play the classic 'string-a-long story' game commonly used in improv comedy workshops. To play, a person starts by saying "Once upon a time" (as a prompt) and completes the sentence. The sentence then passes on to another person to continue the story from that beginning statement. The story goes around in a circle as each person contributes 1-2 lines to the story. This game is a lot of fun and helps to generate ideas, characters and a plot – all integral to story writing!
Another good game to practise short story writing is with prompts. Pick four random words such as train, princess, tiger and chocolate. Now, tell your child to create a story that features all four of those words. Imagination is key as your child will have to create situations that accommodate all of the prompts.
That's How to Teach Your Child To Write A Story!
Are you excited to get your kids started on their storytelling journey? We are and we hope ths blog was useful! If you want to help your child sharpen their story-writing skills, then check this GetLitt! article out. It has a list of the best children's books that improve writing skills. Plus, if you want more, then read this article by acclaimed author Katie Bagli (author of The Zoo Around You, On The Wild Side, and Sangla among many others) as she shares a step-by-step tutorial on writing short stories for kids. This article also includes a short story writing template!
Happy writing and happier reading!
Like This?
Read: How to Write an Essay In English
Read More: How to Write a Story Step-by-Step by Indian Author Katie Bagli
Rati Ramadas Girish
Rati Ramadas Girish is a true manifestation of an urban nomad. She has lived and learned in India, Saudi Arabia, Europe, and the USA. She began her career as a journalist with NDTV and then worked as a folklorist in Houston, Texas. Somewhere along the way she developed an irrepressible love for children's literature and even wrote and published short stories in anthologies. Presently, she writes from home surrounded by her muses —two sons, a large dog, and her indulgent husband.