The 10 Best Fantasy Books for Kids to Read
1979 Views
September 4, 2019
The world of literature has undergone dynamic changes over the years, but children's literature and in particular, fantasy literature is one genre which has existed throughout and has also evolved a lot.
Fantasy involves the imagination and suspension of reality — a feat for which children have a natural ability. Children are attracted by fantasy literature, and through this genre, parents can introduce them to the joys of reading from an early age. Fantasy books for kids can help them create favourable reading practices which they can take with them throughout their life.
Fantasy books for kids are full of mythical creatures and legendary quests. Such books will always leave your children spellbound and enchanted. There are a huge number of fantasy books for kids available nowadays. Picking the right book could, at times, get overwhelming with so many options. Hence, we have curated a list of the best fantasy books for kids to read as per their age.
Fantasy Books for Kids (Ages 0-3)
1) My Mom is Magical by author Sabrina Moyle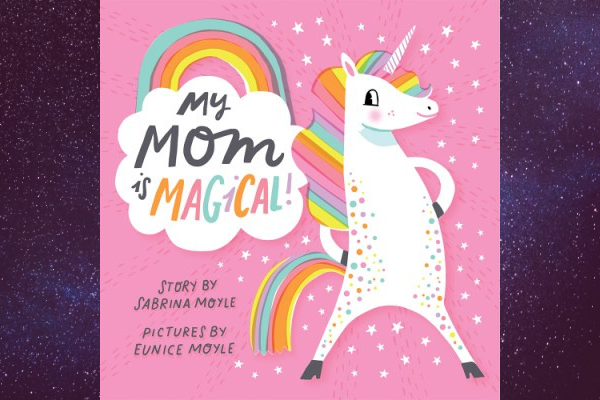 'My Mom is Magical' is a visually imaginative book which stars a dazzling and colourful unicorn who has a rainbow mane and tail. The fantastic storyline about this magical mother will take your child on a reading journey filled with smiling jellyfish and star dust sprinkles.
2) Goodnight Dragons by author Judith L. Roth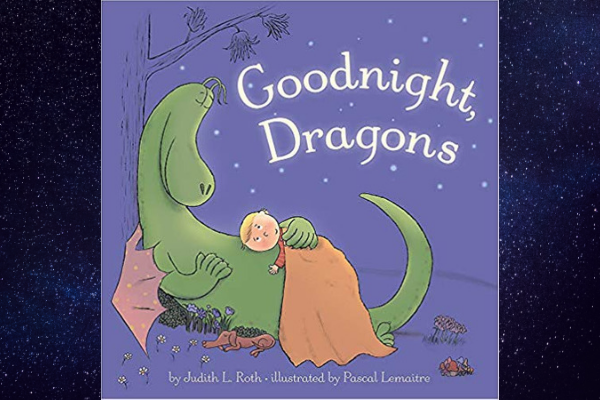 Bedtime stories are always a hit with babies, and when you throw in one or two fantasy creatures, it becomes all the more fun! This cute book is about the little fire-breathering dragons who can only be controlled by the courageous dragon tamer who arrives at bedtime and gets them to sleep. It is a classic bedtime story. It definitely deserves to be part of our list of best fantasy books for kids.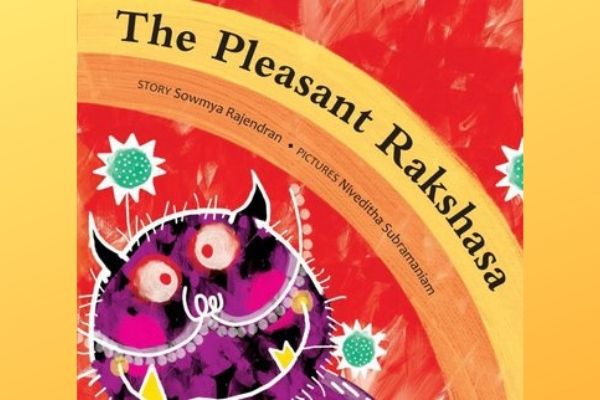 This is a cute story about a Rakshasa (demon), who is pleasant and beautiful. Naturally, the other Rakshasas are jealous of him. The book is full of quirky pictures with little and big Rakshasas dressed in vibrant colours. It is a delight for toddlers with its simple text and captivating illustrations.
Read The Plesant Rakshasa on GetLitt!
Fantasy Books for Kids from ages 4-7
At this age, children may have a series of questions to feed their curious minds. They start to understand and identify with fictional characters and magical creatures. Fantasy is very appealing to them at this age.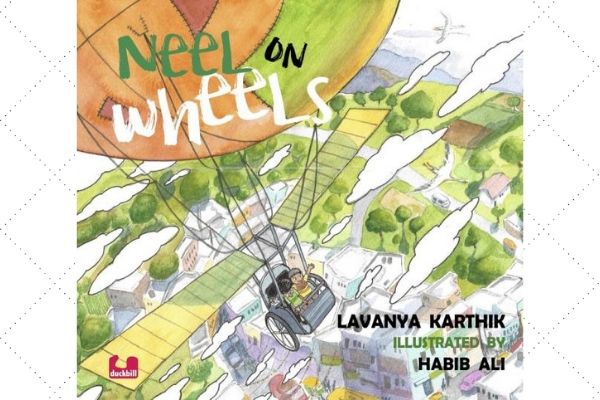 This is an Indian fantasy book for kids that brilliantly talks about differently-abled children.  The beautifully illustrated story revolves around two siblings and is narrated from the perspective of the younger brother. He adores his elder brother Neel, and he feels that he can fight monsters and dragons and other scary creatures of the night with the help of his wheelchair. The best part of this book is that the author has portrayed the child in the wheelchair as a superhero instead of the usual pitied victim.
Read Neel On Wheels on GetLitt!
2) Princess Easy Pleasy by author Natasha Sharma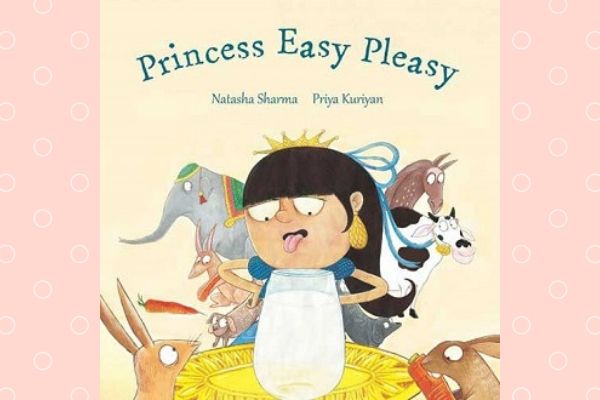 Image Courtesy Karadi Tales
Princess Easy Pleasy is a hilarious fantasy book for kids that shines a light on a princess and her tantrums. Unlike the name of the book, the princes is not easy to please and drives all ther royal attendents up the wall with her demands and antics. This picture book will deffinately hold the attention of its young readers.
3) Drawn Together by author Minh Le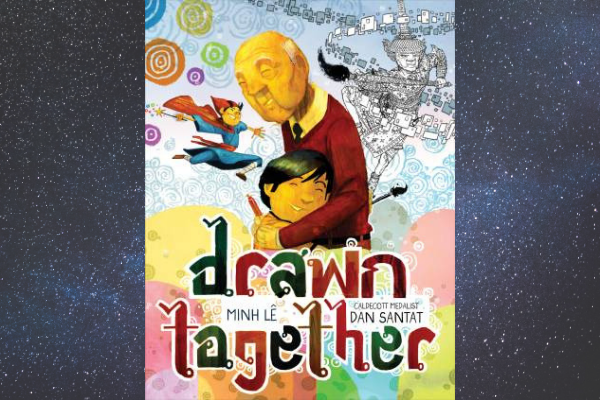 Many times unspoken words are a form of expressio – this is depicted brilliantly by Minh Le in this book. In Drawn Together, our protagonist and his grandfather don't share a common language and instead, connect over the magic of art and storytelling. The book is full of bright illustrations and appeals to children and parents.
4) The Fairy Dogmother by author Maribeth Boelts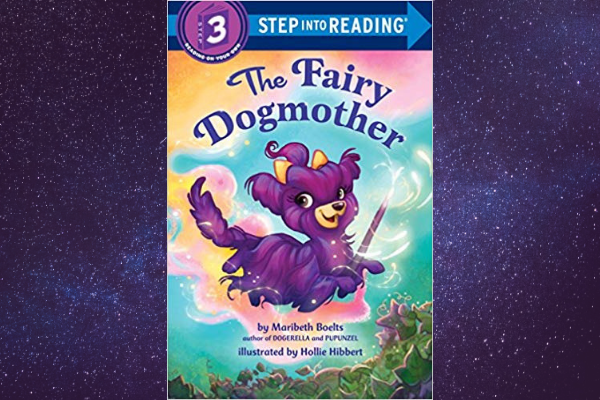 Maribeth Boelts is best known for her animal fairytales like Pupunzel and Dogerella. The unique idea of incorporating animals in fairytales is a delight for children and adults alike. In Fairy Dogmother, a little dog named Ivy is adopted by a Fairy dogmother and earns the art of casting spells. However, there is one ingredient that is issing – fairy dust! Can the conjure up their tricks? This sweet picture book is a laugh rio!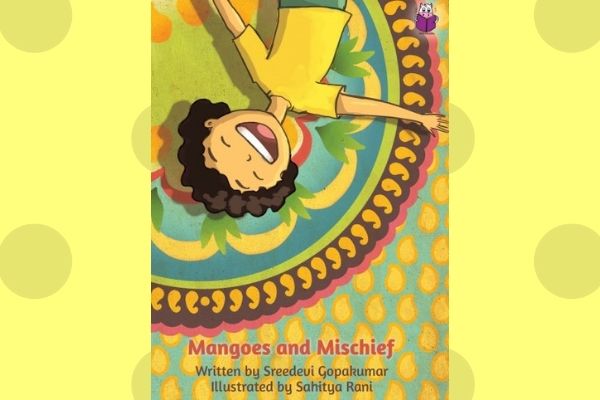 Two best friends, Malu and Moidooty, are in a bit of trouble. Why, you ask? Well, they've stolen some juicy mangoes! Mangoes and mischeif is a great book which teaches children that stealing is wrong. It also teaches them a very important life lesson, which is – honesty is the best policy.
Read Mangoes and Mischief on GetLitt!
Fantasy Books for Kids from Ages 8-10
By the time children are 8-years-old, they are more comfortable reading and don't require much help from an adult. At this age, it's good to introduce a wide variety of slightly advanced fantasy books for kids that will improve their reading skills.
1) Pashmina by author Nidhi Chanani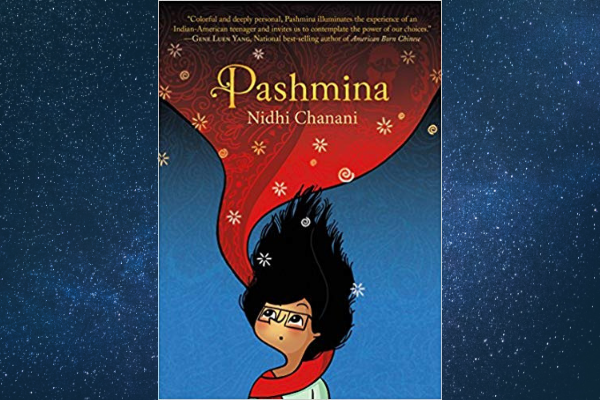 This novel is based on the hardships of a girl, who is juggling with two cultures. There is a lot of heart-wrenching incidents that happen to the protagonist, and in the midst this action, she discovers a mysterious Pashmina hidden in a forlorn suitcase. The story takes its reader on a vivid and colourful journey of travel. Plus, the author creates magic with her prose and illustrations.
2) Garuda and the Serpents by author Arshia Sattar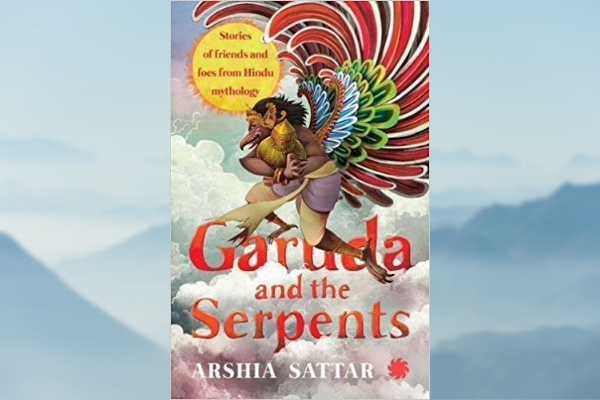 Indian mythology is bursting with great fantasy stories, and this book retells them brilliantly.  This short story book has an array of characters and fictional stories which will captivate kids. The book includes stories about Vishwamitra and Vasishtha's enmity, the churning of the ocean by the gods and the Asuras. The marvelous adventures of the Gods and humans make this book a worthy addition to our list of best fantasy books for kids.
3) The Harry Potter Series by author JK Rowling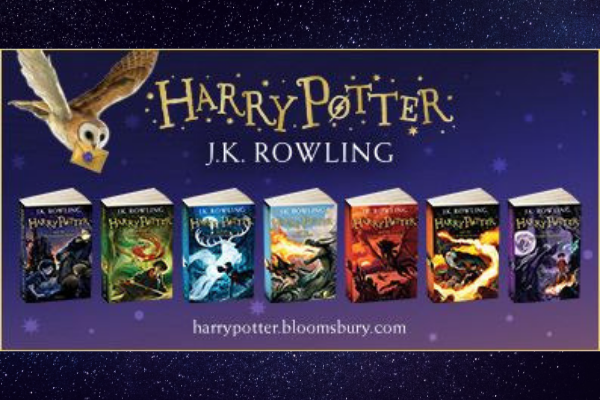 The Harry Potter books are everyone's favourite, and naturally, your child shouldn't miss reading them. With a series of enthralling adventures, fantastical creatures and host of characters, the books are full of magic, spells and magic potions. It all the fantasy one could ever ask for! If you'd like to know about Harry Potter, read our blog on it HERE.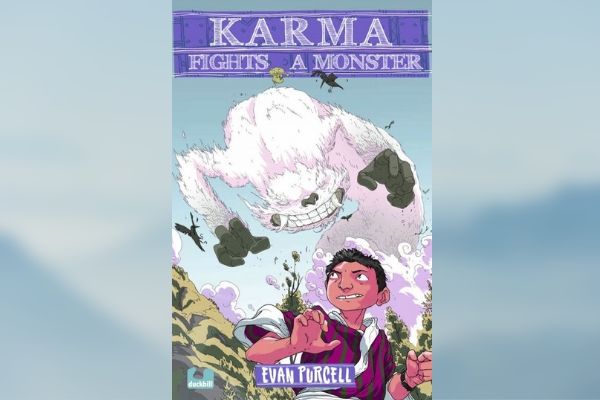 This is an exciting book which has an element of suspense in it as well. The protagonist Karma, who is a monster hunter, discovers that his school librarian, Miss Charmy is a mutant shark! The story goes on with Karma misunderstanding Miss Charmy but, as the story progresses, there are a few twists which engage the reader.
Read Karma Fights A Monster on GetLitt!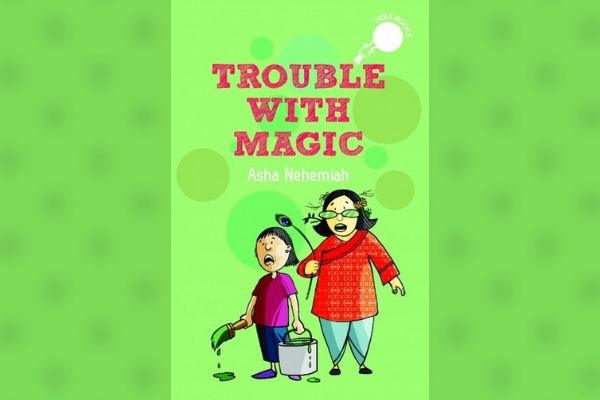 Children love magic, and this book is full of it. It is about a girl named Veena and her aunt Malu who experiment with magic but unfortunately their spells always backfire. Do they get better at their maigc, or does it land them in more trouble? Find out by reading this charming book.
Read Trouble With Magic on GetLitt!
Fantasy books are gaining immense popularity nowadays and the list of best fantasy books for kids could be never ending.One thing to remember is that every child's taste for books is different. So, make it a point to keep your kid's preferences in mind when choosing a book.
If your children aren't really into fantasy books for kids, not to worry, GetLitt! has over 300+ books in all genres for them to enjoy. Subscribe today to get acces to all of these Indian children's books!
Happy Reading!
Like this?
Read: Classic Mystery Books For Kids: The Goosebumps Series
Read More: Classic Bedtime Stories For Kids, That Parents Will Enjoy Too!
Revati Khutvad
Revati Khutwad is a former Voice and Accent Trainer, who delved into her passion for writing post motherhood. She has a 3.5-year-old son, who is her inspiration to start penning down her experiences. She is an avid reader, loves to travel and enjoys varied cuisines. A happy go, lucky person, she believes that everyone can achieve great things if they love what they do.