Storytelling Session with Deepa Kiran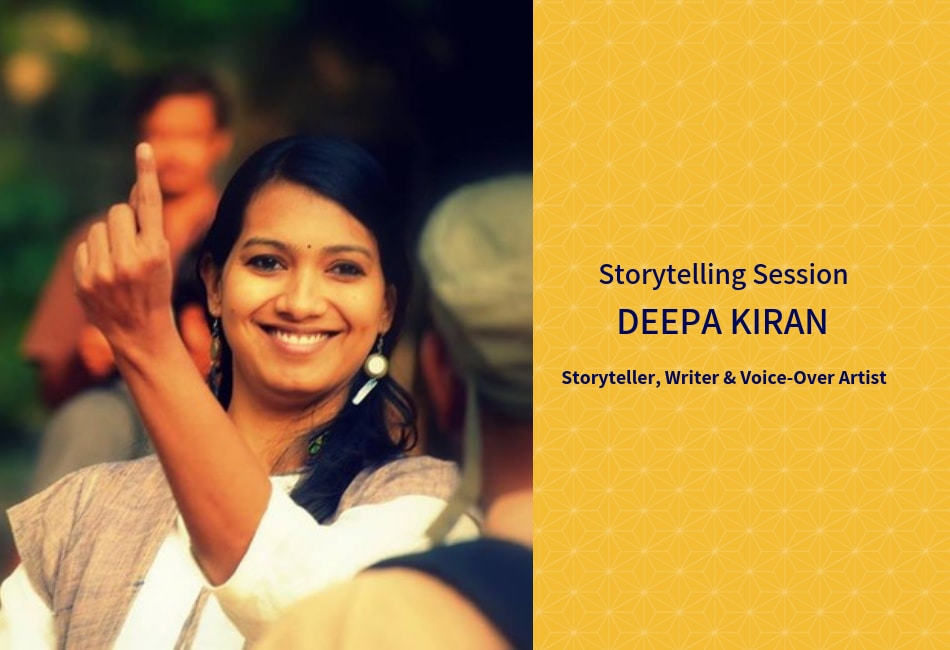 Welcome back to another storytelling blog, this time with Deepa Kiran, the founder of Story Arts Foundation. We enjoy our storytelling sessions, especially when we have super animated experts like Deepa conducting them!
Who Is Deepa Kiran, Storyteller?
Deepa Kiran wears many hats. She is a professional storyteller, trainer, educationalist, writer, MC, independent research scholar and voice-over artist! She has worked with close to 100,000 children and young adults, and over 15,000 educators/parents/corporate employees in India and other countries.
Apart from that, she holds her performances and training programs across the country at schools, universities, publishing houses, libraries, cultural centers, literary festivals, NGOs and other organisations. Deepa offers her uniquely-designed 'Art Of Storytelling-based Creative Narration in Communication Program' with Microsoft, Genpact and others.
Deepa Kiran is truly passionate about storytelling, and we're so grateful to have an exclusive storytelling session of hers for GetLitt! She chose the book 'Sit Still,' which is a hot favourite among our GetLitt! Subscribers. So, without further ado, let's go right to the video!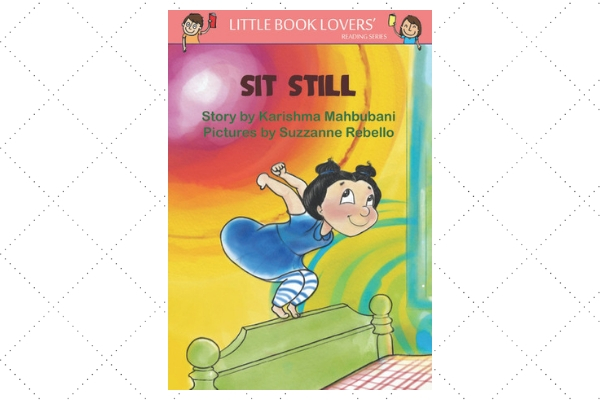 If your little one is always fluttering about, jumping, fidgeting and never in one place for too long – then this books will have an immediate connect. The protagonist is a little girl named Viji. She is fearless, and as the title of the book states, she can never 'Sit Still.' This behaviour is often a bone of contention with those around her. Nothing seems to contain her boundless energy. Does she learn how to harness that energy? Read the book today to find out!
Read Sit Still HERE
Storytelling Tip
Did you notice the way Deepa's voice and expression compliment the book's words? That's the number one tip for any storytelling novices. Don't be afraid to use your outside voice and over-the-top expressions when storytelling – that's how you captivate an inquisitive young audience. If you'd like more storytelling tips, we have a ton of storytelling sessions, on the GetLitt! Blog, with other experts that will surely help.
Once you've got a little confidence, head to GetLitt! For the best selection of Indian children's books. We're constantly updating our library – so don't miss out, subscribe today!
Happy Reading!
Like this?
Read: Storytelling with Certified Storyteller Sonia Bareja
Read More: Storytelling Session With Deepa Balsavar