Classic Bedtime Stories For Kids, That Parents Will Enjoy Too!
1668 Views
August 5, 2019
The ideal bedtime routine goes a bit like this – Wear your pajamas, brush your teeth, read a bedtime story, and lights out.
It is a truth universally acknowledged that parents pray for smooth, fuss-free bedtime routines. At the end of a long day, when patience is running thin and tempers are fraying, nobody wants tears; just quiet zzzzs.
Very often, however – my household included – bedtimes are a struggle. Children are too wound up, they resist going to bed on time, or they simply want "yet" another glass of water. Did you know that reading bedtime stories for kids could actually avert all this chaos and help transition into a smooth bedtime routine? Yes! Books are simply genius!
For young children, saying good night is sometimes a rather scary ordeal. This is the time when they are actually physically away from their parents and closing their eyes to go into a deep sleep. Can be quite scary, right? Darkness, dreams, and sleep are unknown entities they can't wrap their heads around.
A great way to ease their anxiety is by using that time before they go to sleep to snuggle up with them, under the covers, and to soothe them with your voice as you read their favourite bedtime story. This is also a lovely way to bond with your kids and get them interested in reading.
Advantages of Reading Books At Bedtime
1. Bedtime stories for kids help create a set routine
A my household, we start bedtime rituals a good hour before we actually get to bed. Cleaning up toys, getting into pajamas, and brushing all take up time! All this can be done quickly if your child is excited about being able to choose what to read at bedtime. Lay out a few options and let them be in charge of choosing a book. This establishes a set pattern that they can look forward to daily. Start early so your youngest kids can recognize that it is time to wind down and can associate that with bedtime.
2. Helps to teach lessons
If you know there is a particular event coming up and you want your child to prepare for it, let them choose the book they want to read from a selection you have laid out. Reading about a character going through the same thing helps kids relate and helps you to teach them important life lessons in a fun manner.
3. Your voice is the perfect relaxant
Reading to your children is a special time for you to bond with them. Your voice, reading their favourite words, soothes them at the end of a long, tiring day and is the perfect way to get them to wind down and relax.
Importance of Bedtime Stories For kids
Bedtime stories have changed over the years but they have been around for centuries. Stories and oral narratives have been integral to our civilization and grandparents have been an indispensable part of it. It was common for grandparents to gather all the young children and tell them stories of their younger days or even narrate stories with tiny little morals.
These were essentially anecdotes and worked perfectly as bedtime stories for kids because we would spend the entire day looking forward to them.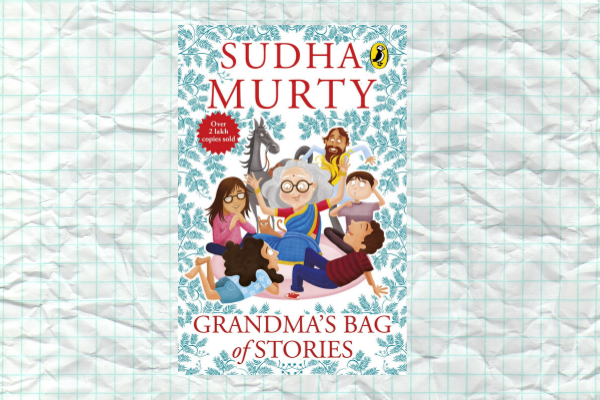 Image courtesy Puffin Books
A very popular collection of stories, called Grandma's Bag of Stories written by Sudha Murty tells the tales of kings and lazy men. Of princesses and animals. Each of them is fantastical and magical, just as grandma's stories truly are. Other easy to read stories include Panchatantra or Jataka tales.
Best Bedtime Stories For Kids
If you are looking for the best bedtime books to stock up in your child's library, then look no further! We have carefully curated a complete list that features classic bedtime stories for kids and are sure your kids will fall in love with them!
Bedtime Story Books For Babies and Toddlers
1. Goodnight Moon by author Margaret Wise Brown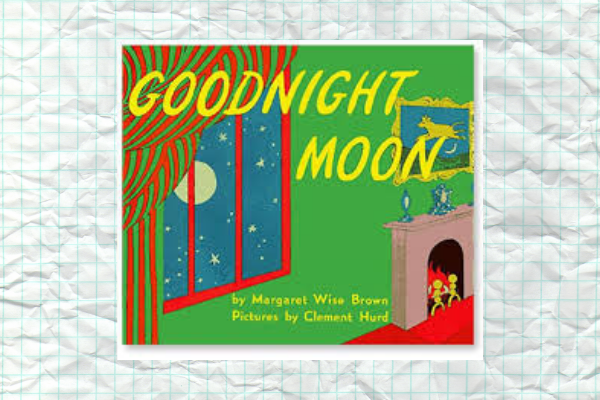 Image courtesy: Harper Collins
A classic book that is a must have in every child's library. This book with its rhythmic words will literally lull your child to sleep as you read the book. With stunning illustrations and text that mimics a child's habit of saying good night to everything makes this an evergreen classic.
2. Sleep Book by author Dr Seuss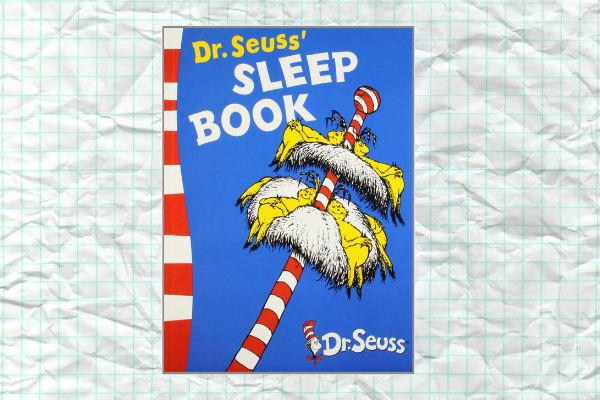 Image courtesy Random House
A book that comes with a warning that "it must be read in bed", is just perfect for bedtime! Sleepy, yawning creatures are all on display in this classic by the master Dr Seuss. A tiny creature's yawn sets off a chain reaction across a kingdom as creatures great, big, and small start yawning and tucking themselves into bed. Get this one now!
3. The Going to Bed Book by author Sandra Boynton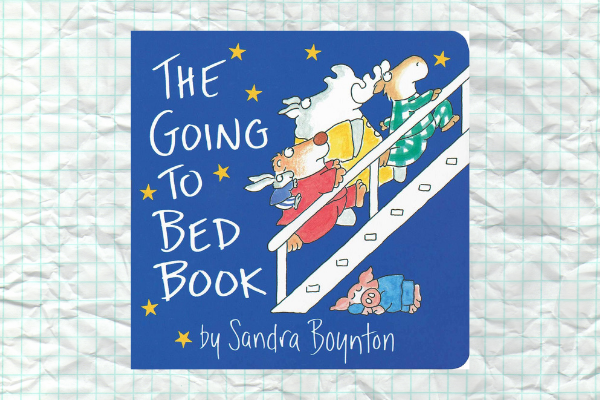 Image courtesy Simon and Schuster
Sandra Boynton's delightful storytelling and her adorable animal characters narrate the perfect way to wind down for the night. Little children will love the animals as they scrub, scrub, scrub and brush, brush, brush.
4. If Animals Kissed Good Night by author Ann Whitford Paul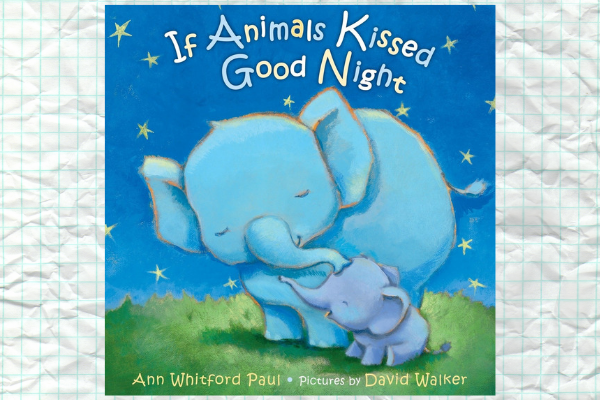 Image courtesy Farrar, Straus and Giroux
How do you think elephants and giraffes kiss their little ones goodnight? That's the question this book tries to answer. With beautiful illustrations and rhyming verse, this one is an eternal favourite.
5. Guess How Much I Love You, by Sam M Bratney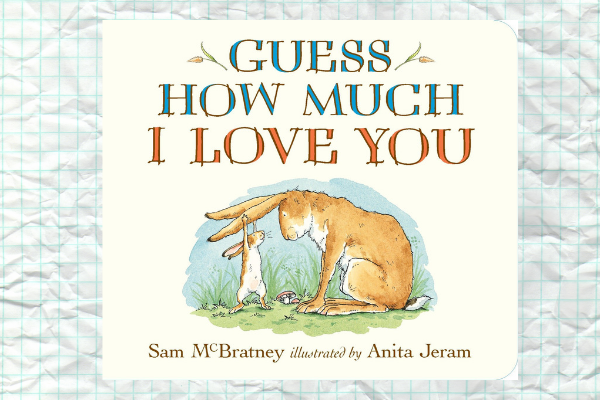 Image courtesy: Walker books
This one is a must add to your collection and is a perfect book to cuddle up in bed with and read. This book tells the story of a bunny and his mother and his eternal quest to find out how much he loves his mother and more importantly how to express it.
6. Love Like that by author Richa Jha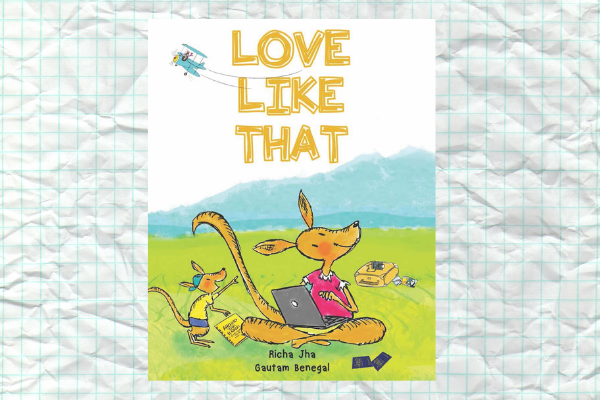 Image courtesy: pickleyolkbooks
"Why don't you love me like that?" is a question little Kroo has for his mother when he sees other creatures bonding with their mothers. The book shows his mother making her way through different terrains and climates all the while making sure little Kroo is safe. In the end we find out that she doesn't love him like that, but she loves him most in the world.
Read Love Like That on GetLitt!
7. Junior Khumbhakarna by author Arundhati Venkatesh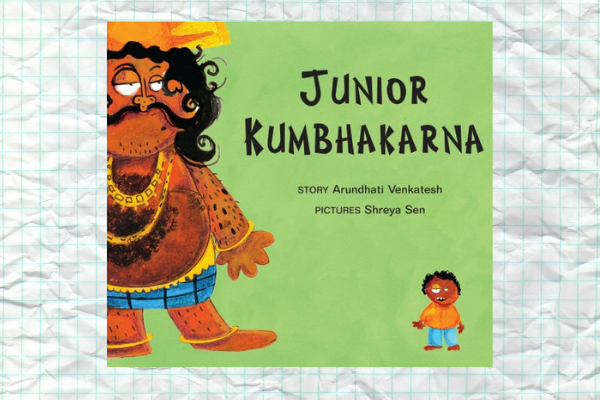 Image courtesy Tulika publishers
This popular tale from the Ramayana about Kumbhakarna who sleeps for months on end and isn't easy to wake up, gets a modern twist for kids. This is a hilarious one to reach for at bedtime.
Read Junior Khumbhakarna on GetLitt!
8. The Very Hungry Caterpillar by author Eric Carle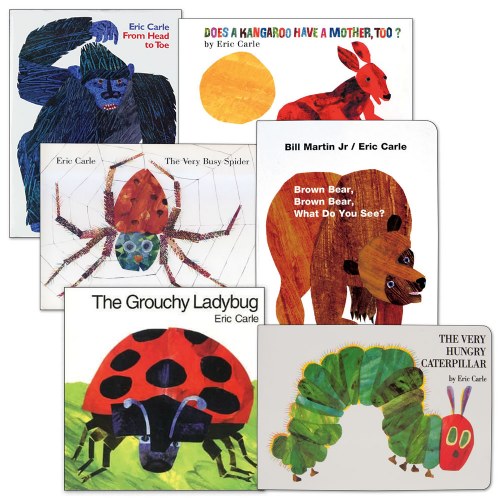 Image courtesy: Penguin
This particular book never fails to amuse my children, even though they aren't toddlers anymore! How much can a tiny little caterpillar eat and what all can he eat? From oranges to salami and watermelon to cherry pies and cupcakes! Read this very amusing book to your child tonight.
9. The Story of Ferdinand by author Munro Leaf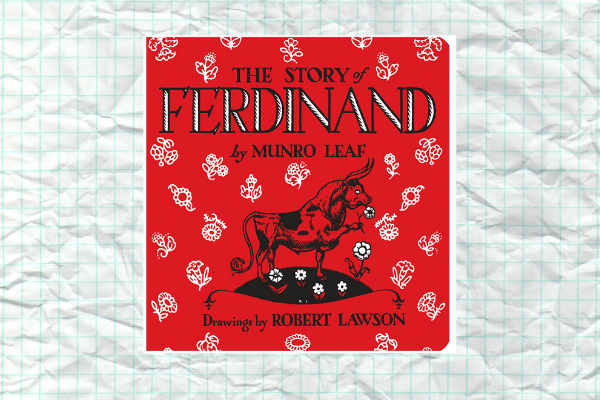 Image courtesy: Grosset & Dunlap
Ever heard a story of a big bull that loves to smell flowers? Well, this is it! Ferdinand may look big and tough, but he is actually all fluff. Kids will love this classic tale of Ferdinand the bull who refuses to fight, instead choosing to stop and smell the flowers!
10. Harold and the Purple Crayon by author Crockett Johnson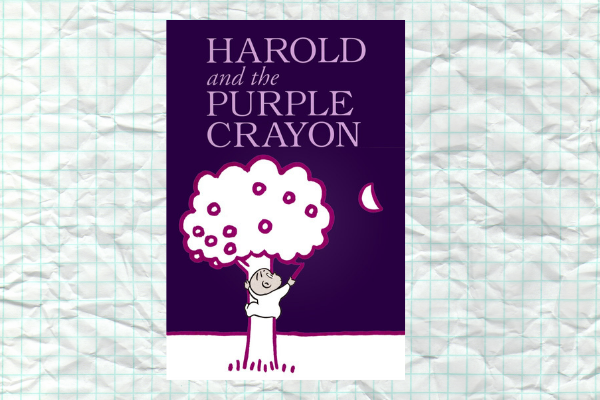 Image courtesy: Harper Collins
How far and where will one purple crayon take a little child? That's the story of Harold and his purple crayon. Harold wanders away one night and draws everything that he wants to see. He suddenly realizes he is lost and doesn't know how to go back home. How he gets back home is what makes this one of the best bedtime stories for kids.
Bedtime Stories for Preschoolers: 
1. Sit Still by author Karishma Mahbubani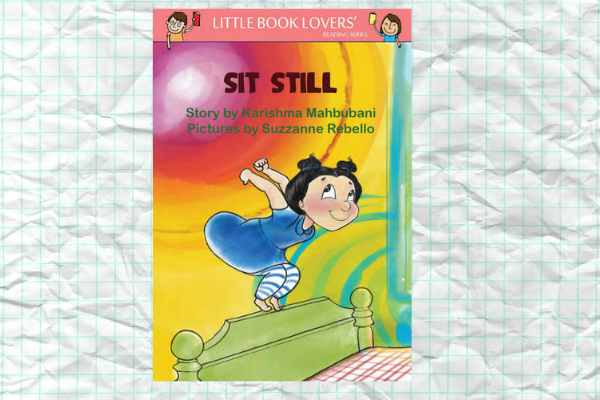 Image courtesy: Ms Moochie Books
Written in rhyming verse, this book narrates the story of Viji who simply can't sit still! What makes her finally settle down?
Read Sit Still on GetLitt!
2. Tara's Elephant by author CG Salamander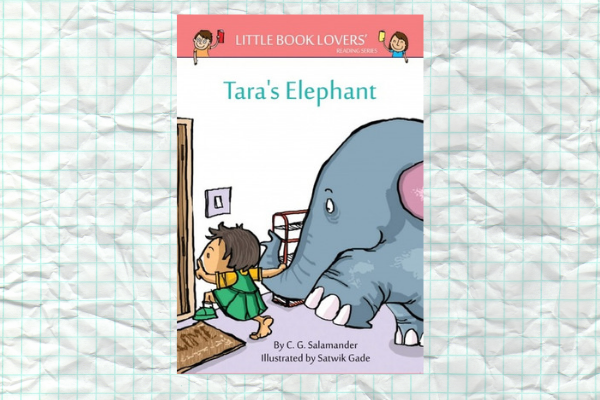 Image courtesy: Ms Moochie Books
This is a delightful little story of a little girl who gets a rather large pet and tries to hide it from her parents in her house!
Read Tara's Elephan on GetLitt!
3. Clumsy by author Ken Spillman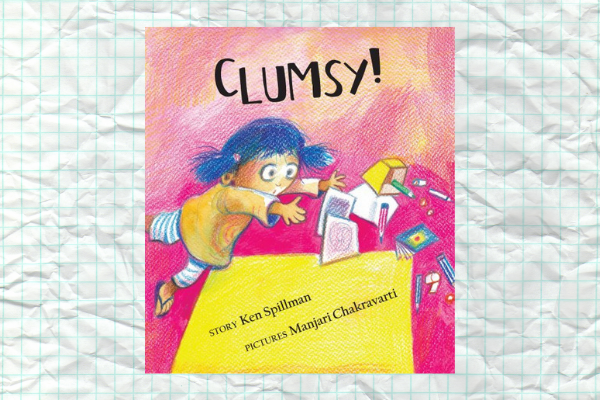 Image courtesy: Tulika publishers
Adults can be very mean to little children. This lovely story talks about how a girl refuses to speak, and add more words, to the many names that adults around her already call her. Until one day, she finds a way to express herself that is just beautiful.
Read Clumsy on GetLitt!
4. Gruffalo by Julia Donaldson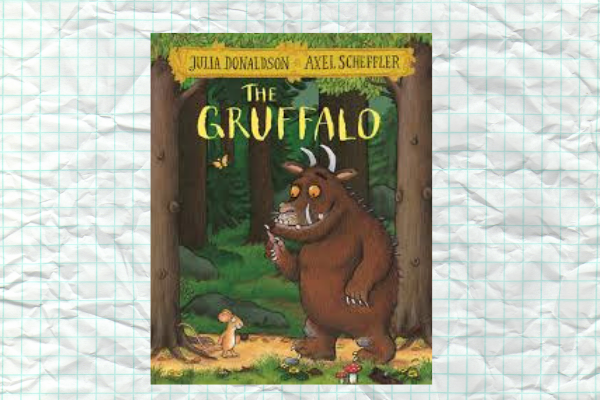 Image courtesy: Macmillan Publishers
Would you risk running into the Gruffalo? This story revolves around a mouse that escapes being eaten by various predators by telling them he is off to meet the Gruffalo! Your kids won't be able to resist this classic or any other book by Julia Donaldson.
5. Where the Wild Things are by Maurice Sendak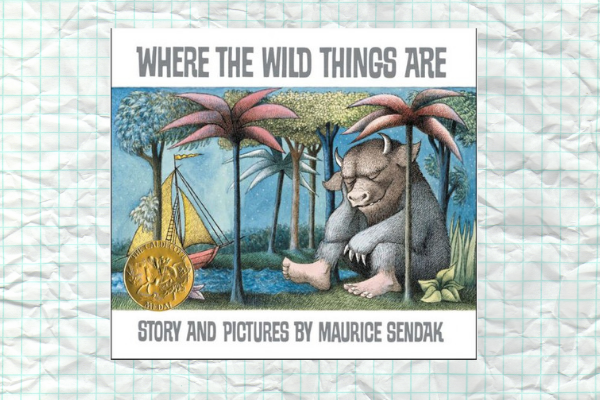 Image courtesy: Harper & Row
What happens to naughty children? They go to the island of Wild Things! This classic tale narrates the story of Max who is upto mischief at home. What happens when he gets sent to his room without supper makes up the core of the book.
6. The Giving Tree by  Shel Silverstein
This classic book works on so many levels and appeals to various age groups. This book narrates the story between a selfless tree and a boy who hops from one need to another. What transpires works for a lovely nighttime read and even works as a topic of conversation with kids.
7. Don't Let The Pigeon Stay Up Late by Mo Willems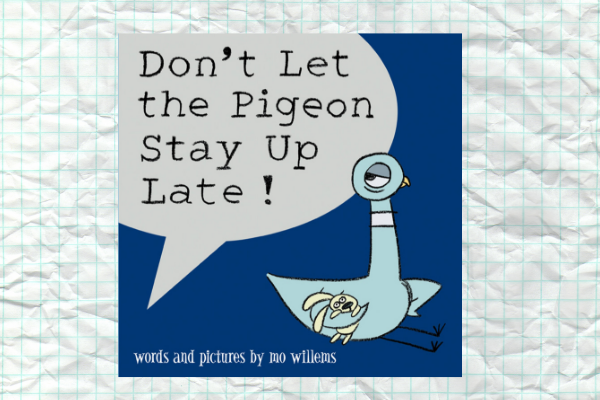 Image courtesy: Disney Publishing Worldwide
If you want to laugh before settling into sleep, then you can't go wrong with a Mo Willems book. The reader has strict instructions to not let the pigeon stay up late. The excuses and pleas the pigeon makes will have your kids laughing to bedtime!
8. Icky Yucky Mucky by author Natasha Sharma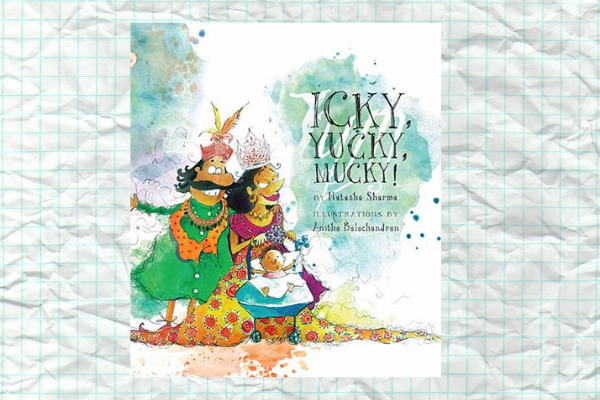 Image courtesy Young Zubaan
We all know kids go through a very gross phase and that's when they will love this book! It is packed to the gills with icky, yucky, mucky stuff like nose digging, nail biting and lots more! Be prepared to hear a lot of "ewww" and "gross!" before bedtime!
Read Icky Mucky Yucky on GetLitt!
Check out Natasha Sharma doing an exclusive reading from Icky Yucky Mucky HERE
9. My Mother's Sari, Sandhya Rao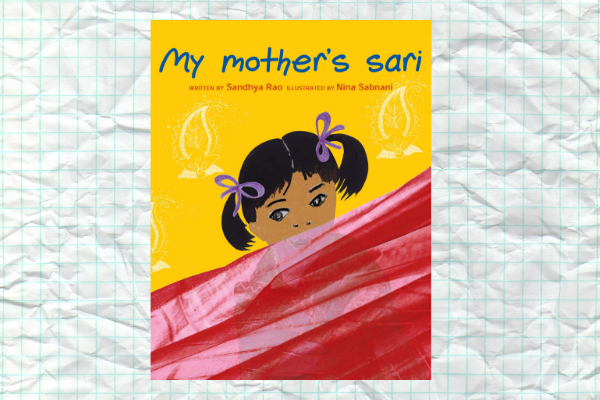 Image courtesy: Tulika publishers
The story is about the different ways a child uses her mom's sari – as a place to hide, as a source of comfort, even as a napkin! Simple language and lovely illustrations make this book a must-have in every Indian child's library. Read it on GetLitt! here!
All excited to go and pick out your next bedtime book? We hope we have given you an exhaustive list on bedtime books. If you are intrigued about why books should be an integral part of your child's bedtime routine then you can read author Priya Fonseca's article on bedtime reads. She suggests some great books too! Eager to start reading? Head on over to GetLitt! right now and subscribe to read books that will soon become your child's favourite bedtime reads.
Happy Reading!
Like this?
Read: Book Talk With Priya Fonseca: What Classic English Books Should My Child Be Reading?
Read More: Funny Short Stories For Kids That Will Have You In Splits
Feature Image courtesy NSPCC
Rati Ramadas Girish
Rati Ramadas Girish is a true manifestation of an urban nomad. She has lived and learned in India, Saudi Arabia, Europe, and the USA. She began her career as a journalist with NDTV and then worked as a folklorist in Houston, Texas. Somewhere along the way she developed an irrepressible love for children's literature and even wrote and published short stories in anthologies. Presently, she writes from home surrounded by her muses —two sons, a large dog, and her indulgent husband.