Nostalgia: Tinkle Stories Read Online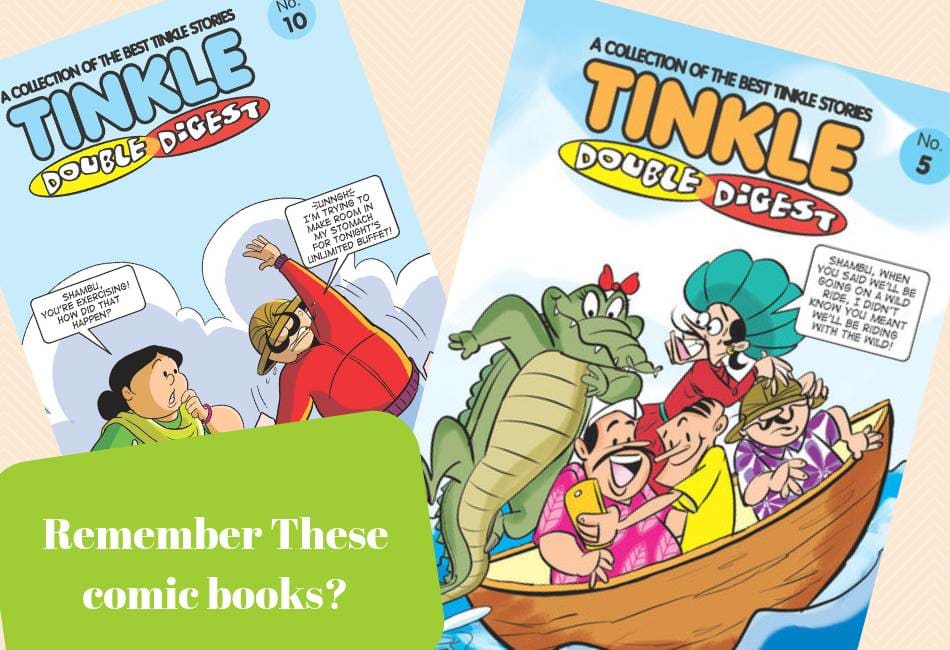 Anyone born in the last leg of the previous century will agree that tinkle Books evoke a strange sense of sentimentality. After all, they are one of the most popular Indian comic series. Many a summer has gone by where we as children have read only Tinkle digests. There are some iconic characters of Tinkle that made the graphic novel something to look out for – so let's take a walk down memory lane. 
Tinkle Story Book
Tinkle Book Comics are published by Amar Chitra Katha in multiple Indian languages. They appeal to a large section of the younger population because these stories were presented in the form of comics magazines – filled with vibrant and stimulating illustrations. Avid readers as well as the reluctant ones, both found something for themselves in these comics.
They had stories of mystery and adventure, set in villages and cities. The stories in these comic magazines were ones of fun and friendships, often value driven and highlighted relationships that were not only relatable but also easy to read.
Here are some of the most iconic Tinkle storybook characters that we all know and love. Got a favorite?
1) Tinkle Stories of Suppandi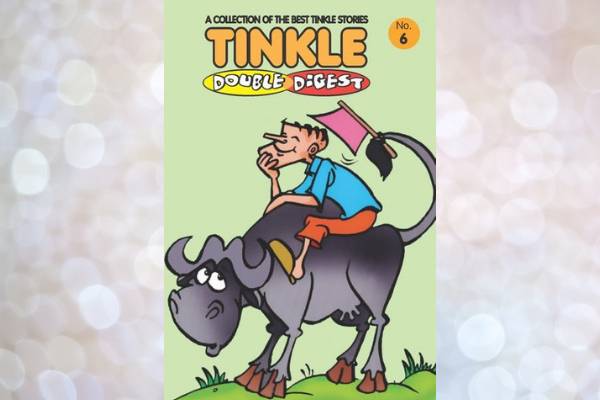 Suppandi, the village simpleton as we all know him, has worked with numerous masters and committed all kinds of follies. It is because of his stupidity or his virtue of being an ignoramus that he is one of the most iconic Tinkle characters. For more than three decades now, his distinguishing features – his long nose, square-shaped head and a few strands of hair – have made Suppandi's one-to-two page tales of naivety, win a million hearts.
Read a collection of the best of Suppandi here.
2) Shikari Shambu Stories Tinkle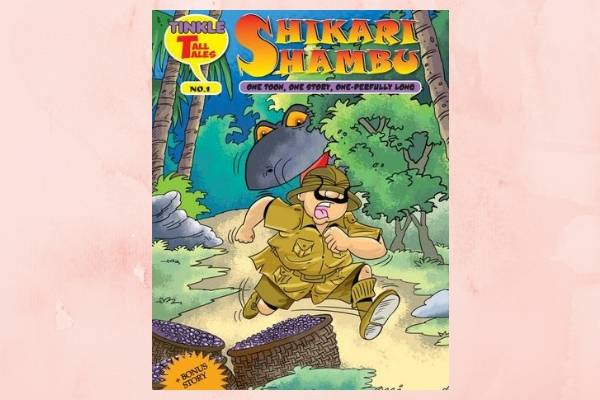 Shikari Shambu, yet another iconic figure among the Tinkle toons, is a lazy and cowardly hunter who has evolved to become a wildlife conservationist. He can fight the most dangerous wildlife situations and always emerge victoriously – even though he's terrified of animals and doesn't love adventure. What can we say, luck really seems to be on his side, with his adventures and his growing fanbase!
Read an exclusive Shikari Shambu adventure here.
3) Tantri, The Mantri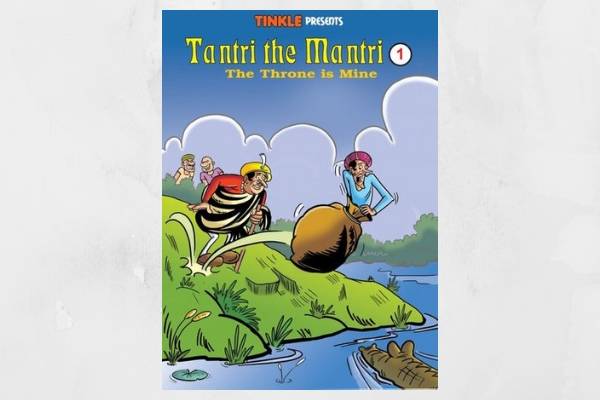 Tantri, the Mantri was quite a revolutionary character. The stories were presented from the point of view of the antagonist, Tantri, a minister in the court of Raja Hooja. The unlucky fellow comes up with the smartest and most distinctive ideas to get rid of the King and to place himself on the throne, but alas, he always fails! Even after most of his plans go wrong, he doesn't give up. He is sly, in the king's good books and quite dedicated to his cause, but unlike Shikari Shambu, luck never seems to be on Tantri's side.
Will Tantri finally succeed in overthrowing Raja Hooja in this exclusive Tantri, the Mantri collection?
4) Kalia The Crow From Tinkle 
Kalia, the crow has always successfully foiled the plans of the cunning jackal, Chamataka, and his dumb crocodile accomplice, Doob Doob. In their many attempts to catch their prey, rabbits Keechu, and Meechu, Kalia somehow manages to outsmart them, every time. Making the crow, the savior and the spy-eyes of the jungle – which is a huge win in favor of the crows! Kalia is everything we had not thought a crow to be – friendly, mature, smart, trustworthy, and he even possesses a dash of humor!
5) Defective Detectives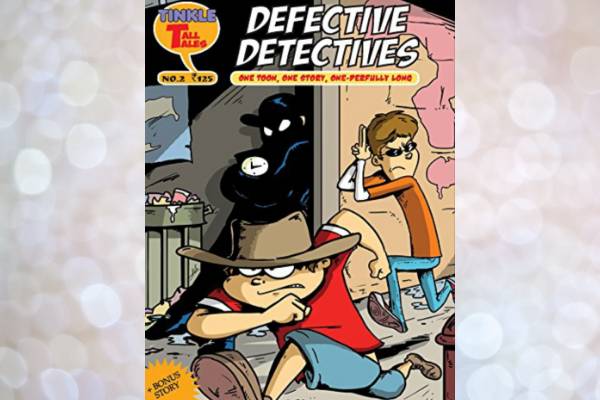 Defective Detectives features Ravi and Rahul who are two wannabe detectives and thick-as-thieves friends. They try very hard but somehow, manage to create a blunder even with the simplest of cases.  Samhita, Rahul's sister, is the saving grace amongst them and helps then stay the course through most of the stories.
Don't miss out on these Tinkle stories, read all the mishaps of the infamous detectives here.
6) Butterfingers Tinkle Stories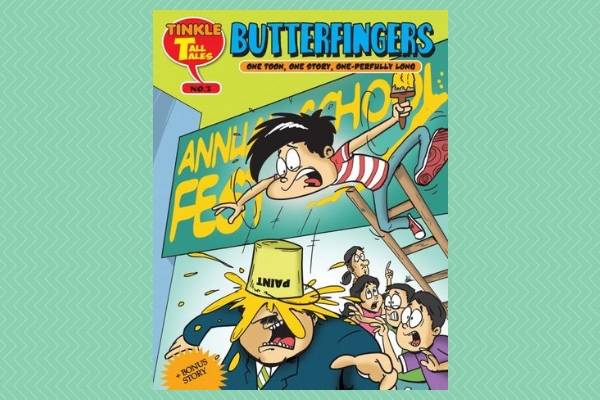 Butterfingers features Amar, often addressed as 'Butterfingers' by his friends and family. As the name suggests, Amar is clumsy and has a tendency to drop things and create a mess. The mess he creates often leads to successful situations, but well, that's just luck, isn't it? Meet Amar in this exclusive collection of Tinkle stories.
Tinkle Digest Stories 
It Happened To Me, Did You Know? and Letter To Uncle Pai
Tinkle was also extremely popular for its quirky sections. 'It happened to me' had children send in their entries with real-life mishaps, smart or funny incidents, which got featured in the magazine. 'Did you know' was a non-fiction section that compiled together interesting facts about a wide range of topics that have been a source of inspiration for a variety of projects in school.
We feel that Tinkle will always remain special because of the open culture it shares with its readers. In 'Letters to Uncle Pai' children can write in letters with messages, suggestions and story ideas to the founding editor, Anant Pai – affectionately known as Uncle Pai. The fun is amplified, when one is eagerly waiting to see if the letter sent in was published in the latest Tinkle digest.
Now, that was nostalgia on full blast, and if you find yourself yearning to get your hands on a copy of Tinkle right away, don't worry, we have got you covered. Subscribe to GetLitt! today and satisfy your Tinkle thirst right away with a glorious collection of some of the best Tinkle editions!
Happy Reading!
Like this?
Read: Where to Read Tinkle Comics?
Read More: Learning about famous people through graphic novels