Five Minutes with Indian Author Katie Bagli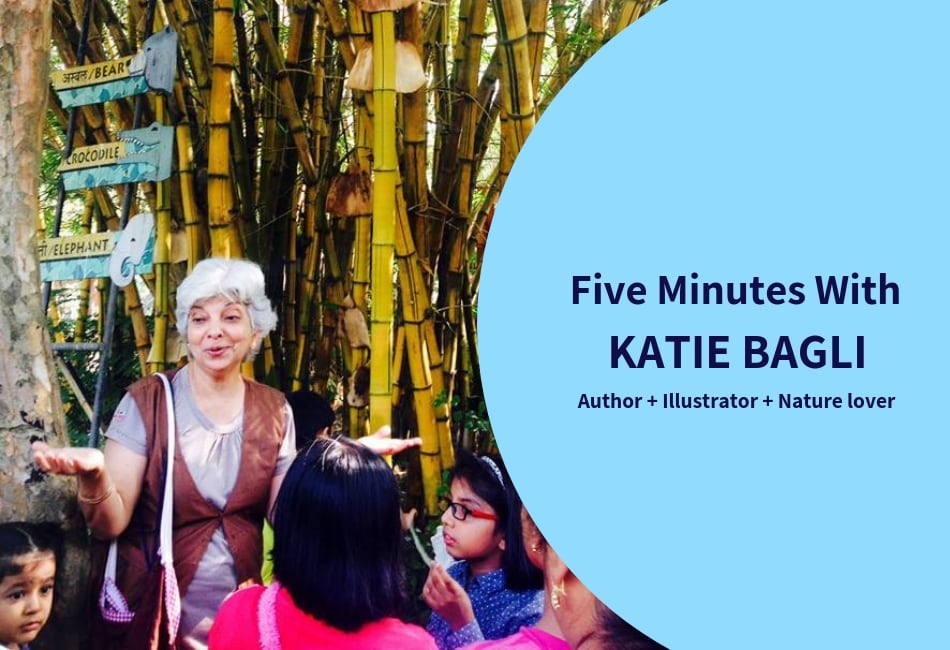 If you've been following us for a while, you'll have seen this next author's books, blogs and social media posts on GetLitt! We're talking about the dynamic Katie Bagli. We adore Katie's work and have stocked her books since the start of our GetLitt! journey. That's why we wanted to catch up with Katie for our 'Five Minute with' blog feature.
About Katie Bagli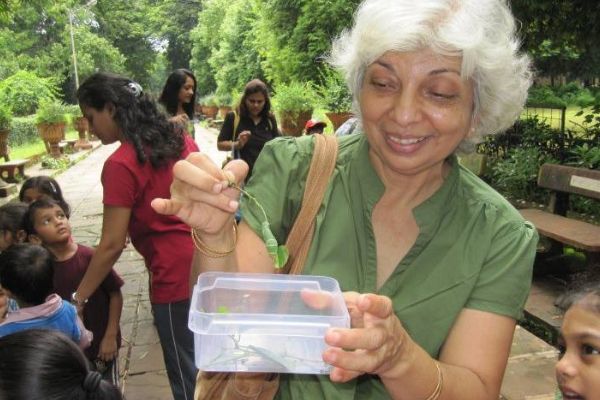 As a nature lover, Katie Bagli's books often revolve around animals, wildlife and the Indian landscape. Her books On the Wild Side and The Zoo Around You are a huge hit amongst child and parents as it talks about animals through short poems. Both great options if you're searching for bedtime story books.
Her work doesn't just stop at books and illustration, though. Along with the LEAD School, Katie has also created school curriculum content for the English language program in the form of stories and poems. She was also kind enough to write an exclusive blog on 'How to Write a Short Story Step-by-Step' for GetLitt, so make sure you check that out!
Now for the Interview!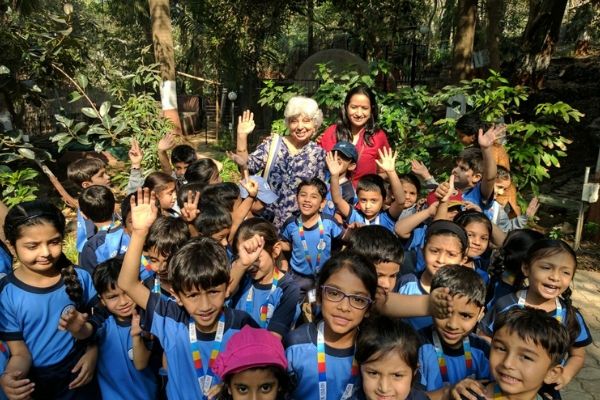 Team GetLitt!: What's your favourite thing to write about?
Katie Bagli: I feel I was always destined to write about nature and wildlife.  My writing career began only ten years back, quite late in life, when I felt my own children were old enough to do their own things, and I had more time on hand.
I began going for nature trails with like-minded friends and spending a lot of time out there in the wilds, turning over leaves, looking under stones and peering through binoculars, discovering the secrets of nature.  I realised that the six-legged insects we hardly give a second glance to, lead lives that are the stuff of thriller stories, that even the sinister spiders can be caring mothers, that the strategies of survival used by animals can simply flummox us.
I found it all so intriguing that I began weaving stories around all that I saw and learnt.  Stories about nature became my pet topic to write on, and it still is. My first series 'Nature's Delights', a set of six books, took shape followed by another series, 'Amazing Animal Tales'.  And I am still hoping to write more and more.
It gives me great joy to share the secrets of nature with children, especially in this day and age when electronic devices take priority and the natural wonders around us are hardly given any cognisance.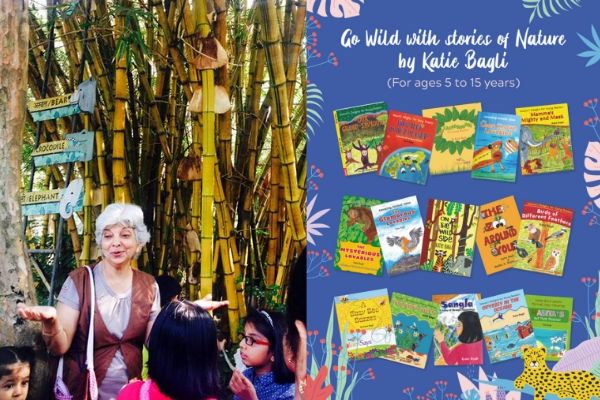 TGL. Which children's book character do you think you're most like?
KB: There are two characters I like to identify myself with.  One is Rusty the boy from the Himalayan foothills of Dehra, described by none other than Ruskin Bond.  I felt I was very much a part of the little adventures he has.
Adventures such as having a spree in a pool with friends among scenic surroundings or the fascination and thrill he gets out of watching a tiny seed transform into a glorious tree. I even like that he encounters the friendly ghost that plays havoc with his large family, especially with Aunt Ruby or the joy he gets out of discovering a whole closet of books to read while his step-father and friends went on shikaris in the jungle …I could just go on and on.
The other character whose role I would love to jump into is that of Gerald Durrell, especially in his book 'My Family and Other Animals'.  I wish I could have had the chance to go to Corfu and collect the many creepy crawlies and had encounters with other animals like him, to observe them and imbibe the joy of learning things about them.
My family is not as eccentric as his was, but I wonder what would have been the reaction of my siblings if they suddenly found six-legged and eight-legged creatures exploring their rooms!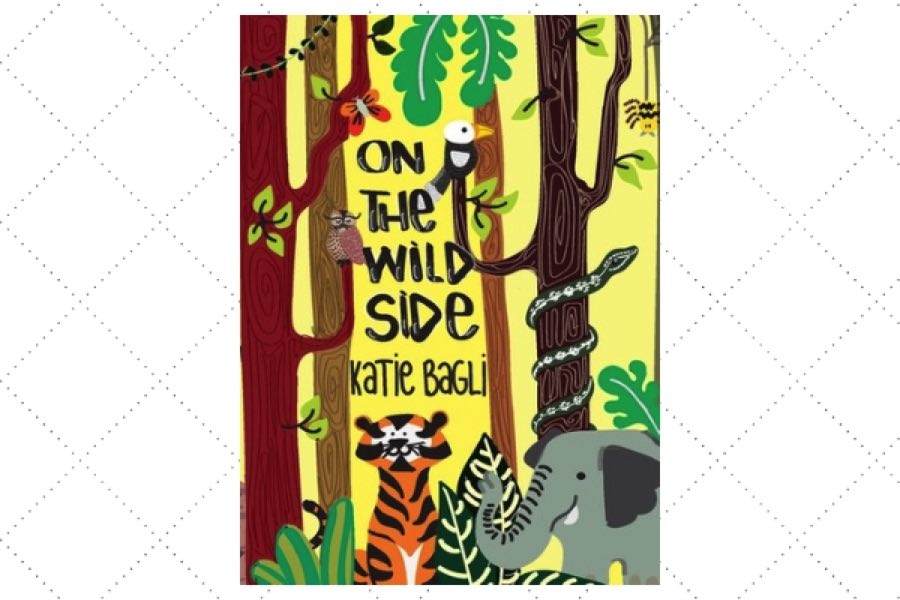 TGL: Do you have a favourite children's book?
KB: As already mentioned, I just loved My Family and Other Animals by Gerald Durrell. In fact, I enjoyed reading his other books too. After reading one, I would yearn to read another. 'Yeh Dil Maange More'.  They all make animals seem so endearing to the reader and even add an element of light-hearted humour.
Ruskin Bond's books – so many of them – too are my favourite. I never tire of reading them, especially The Room on the Roof, The Blue Umbrella, A Book of Simple Living and Angry River.
I have read all of James Herriot's books too with just as much zest. The trials and tribulations of being a vet in the countryside in the good old days, with much humour mixed in, simply built up the biophilia within me and almost got me into thinking of becoming a vet myself!
Sorry, I cannot pinpoint just one book as being my favourite, there are so many – it's the style of writing and also the content that I thoroughly enjoy.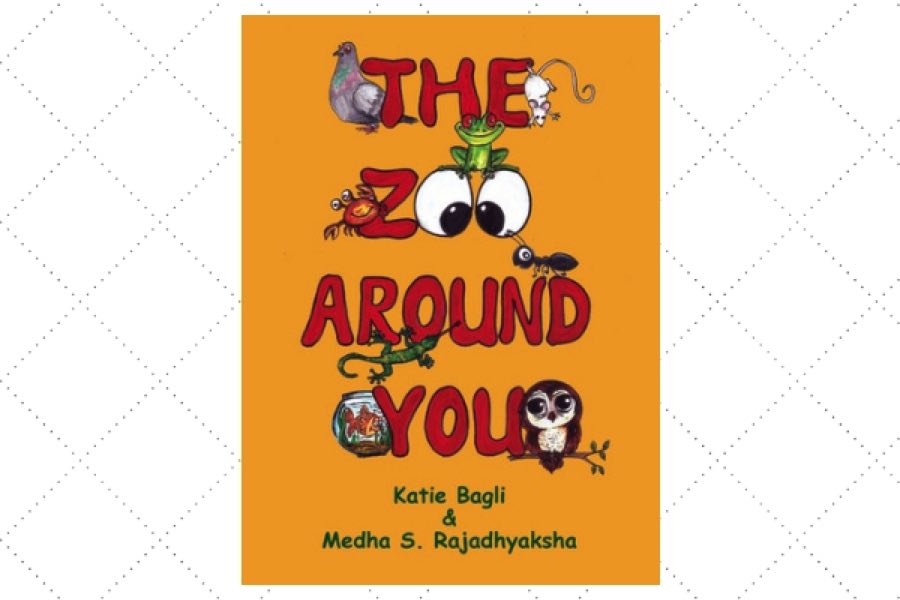 TGL: If you could have any pet in the world, what would they be, and what would you name them?
KB: My family has a history of keeping pets – it's the excess of biophilia again.  My brother and my son both have got cats in the US. My sister has had several cats, giving litter after litter.  I, too, upon the insistence of my children, have kept dogs. In fact, one of my books, 'Cheers to Cleo', is a tribute to my own dog Cleo who was with us for fifteen, fun-filled years of love and laughter.
If I could keep any pet in the world, provided of course, the Wildlife Rules allowed, it would be a Red Panda. They appear cuddly and endearing. I would name him Raksh (short for Rakshash or demon). I would allow him to share my bed and use his very soft, furry tail as a wrap-around blanket.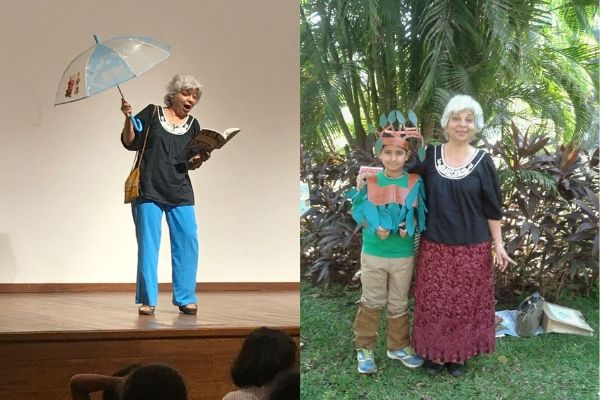 TGL: If you had to write a story about an object/human around you, what would it be about?
KB: I often stare at the mango tree just next to my balcony.  It is a kind of silent commuting. It has given me many an inspiration for stories. I think it talks to me in a kind of silent tree language. I have become so used to its mute presence; it is part and parcel of my life. Whenever Mumbai gets terrorised by one of those notorious cyclones that take the city by storm, I offer a silent prayer to keep my precious mango tree strong, that it may not topple over.
I haven't got down to writing about it as yet, but I hope to, after gathering enough stories about it.  The dramas on this tree unfold before me almost every day. Like the Flying Foxes (fruit bats) that crawl upside-down all over it on summer nights, biting into the mangos. And the raucous squawking of dozens of parakeets within its folds as if a parliament is in progress. And the squirrels scampering away from the teasing crows and the Tailor Birds to-wit, to-witting to all and sundry to keep away from their nests…  Oops, I don't think I should give away any more of its secrets!
Thanks, Katie!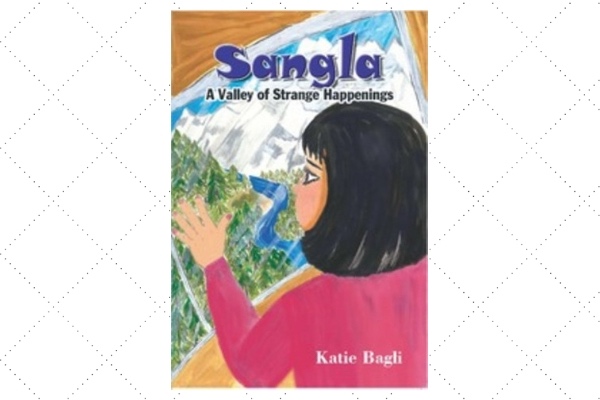 Those ideas have really got our imaginations going; you can see why Katie is such a fabulous storyteller. If you're craving some more stories from the talented author, then check out one of Getlitt!'s favourite Katie books called Sangla – A Valley.  It's available in our library and you're going to love reading it.
We hope you liked this little escape into Katie Bagli's mind; we have many more expert interviews on our blog – do check them out!
Happy Reading!
Like this?
Read: Five Minutes with Indian Author Karishma Mahbubani
Read More: Five Minutes with Indian Children's Book Author Shals Mahajan