10 Books J.K Rowling Recommends Reading
2881 Views
October 21, 2019
J.K Rowling is known for being the billionaire book author of the Harry Potter series. However, she is also a book lover and an avid reader. "I don't believe in the kind of magic in my books. But, I do believe something very magical can happen when you read a good book" says Rowling. We can't help but agree. The importance of reading books has enormous value to kids, adults, and even authors like J.K Rowling.
She wasn't always the wealthy author we know of today, her tumultuous 'rags to riches' story has inspired many to follow their own writing careers. Throughout her career, and certainly, before becoming successful, Rowling looked to books to find her inner spark. The protagonist and storylines of many classic English books and contemporary novels shaped her life and were a source of inspiration and hope on dark days.
We did a little research and curated a list of books that J.K Rowling recommends reading when looking for that spark.
Let's dive in!
10 Books J.K Rowling Recommends Reading
1. Little Women by author Louisa May Alcott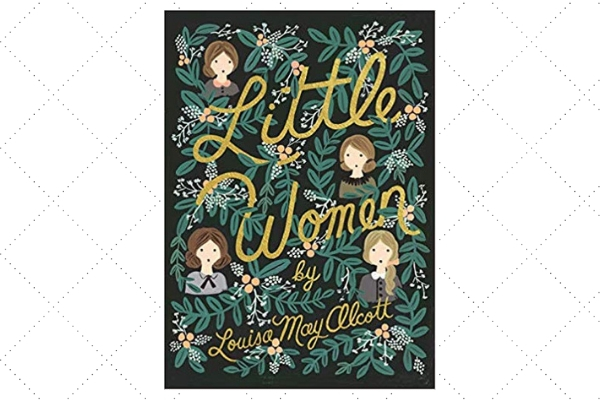 Image courtesy Penguin Random House
Growing up in England, Joanna Rowling remembers feeling like she found a kindred spirit in the infamous 'Jo' from Little Women. In a 'New York Times' interview, she says, "My favorite literary heroine is Jo March. It is hard to overstate what she meant to a small, plain girl called Jo, who had a hot temper and a burning ambition to be a writer." says Rowling.
If your little one hasn't experienced Little Women yet, we strongly urge you to encourage them to read it. The female characters are strong, endearing, multi-faceted, and genuine – all adjectives we'd love little readers to embody.
2. The Diaries of Auberon Waugh by author Auberon Waugh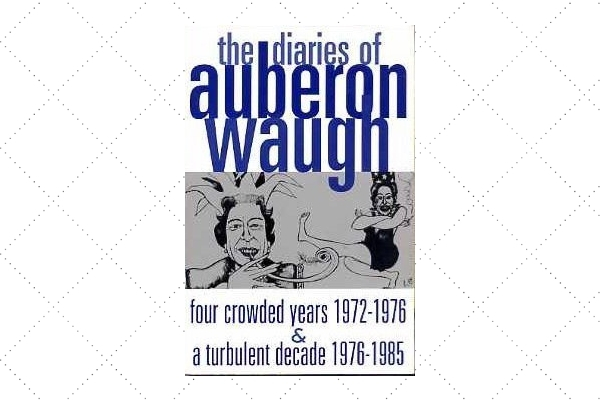 Image Courtesy Goodreads
This book is not for young kids; however, parents can decide if they'd like their older teens to read it. J.K Rowling says this book is "always good for a giggle." Auberon Waugh was known as a bigoted, fantastical, ranting maniac – which is precisely the sort of spice that flavours the book. The book is presented as the diary of the author; who writes about vendettas and a close relationship with the Queen. To be honest, this sounds ideal for a parent's book club!
3. The Little White Horse by author Elizabeth Goudge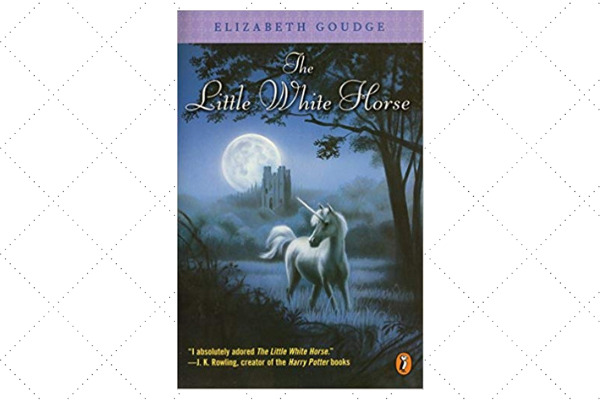 Image Courtesy Penguin Random House
The Little White Horse was one of J.K Rowling's favourite fantasy books growing up. It's about a teenage girl, Maria Merryweather, who is sent to her guardian's house after becoming an orphan upon her father's death. The house, she learns, is shrouded in magic and mystery – one that involves a horse, or is it a unicorn? Speaking about this book to The Scotsman, J.K Rowling says, "Perhaps more than any other book; it has a direct influence on the Harry Potter books." It's no wonder that J.K Rowling's books are so magical and full of drama!
4. Manx Mouse by author Paul Gallico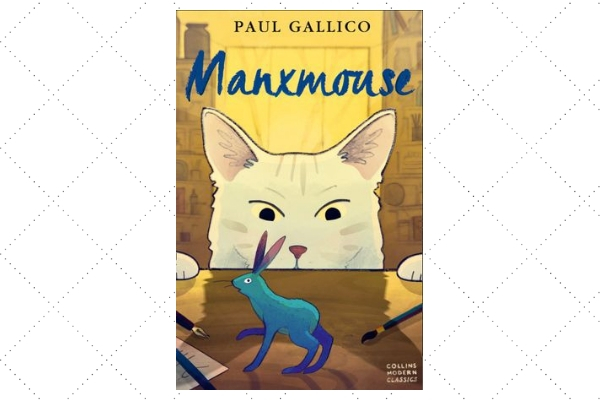 Image Courtesy Harper Collins
Another book J.K Rowling recommends reading is Manx Mouse by Paul Gallico – a book she adored as a child. It's a children's book written in 1968 that follows the epic adventures of a character called Manx Mouse. Things get interesting when the protagonist meets 'Manx Cat' – who is destined to eat him! Talk about a cat and mouse drama!
5. Ballet Shoes by Author Noel Stretfeild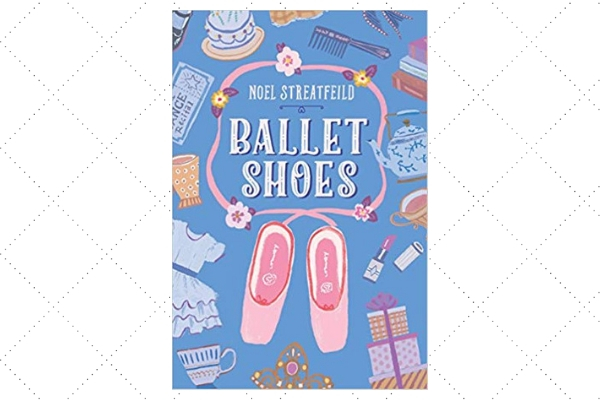 Image Courtesy Random House
According to the New York Times interview, J.K Rowling recommends reading everything by children's book author Noel Streatfeild. You may be familiar with Streatfeild's 'Shoes' book series – the most famous being Ballet Shoes. The book is a romantic tale of the three Fossil sisters and their lives from babyhood to adults. The Guardian says that "Ballet Shoes has to be a fundamental book of girls' literature." We couldn't agree more, do get it for your little one today!
6. The Wind in the Willows by author Kenneth Grahame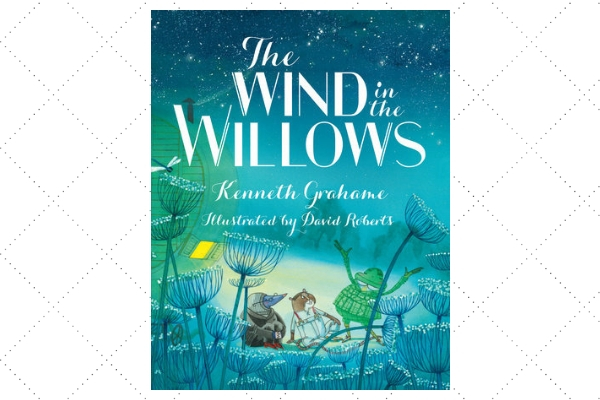 Image Courtesy Penguin Random House
J.K Rowling recommends reading this books, as it's wrapped up in a bittersweet memory for her. In her New York Times interview, she says, "My most vivid memory of being read to is my father reading "The Wind in the Willows" when I was around 4 and suffering from the measles. In fact, that's all I remember about having the measles: Ratty, Mole and Badger." It's incredible how books are forever etched in our memories, especially when they're as well-written as The Wind in the Willows.
7. How to Train Your Dragon by Author Cressida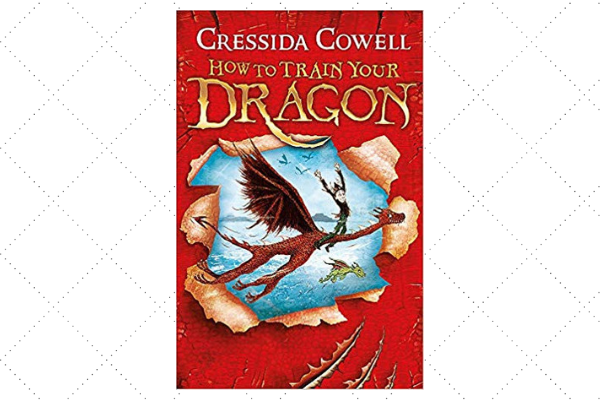 Image Courtesy Hodder Children's Books
This next book isn't one J.K Rowling recommends – by which we mean; it is actually a book recommended to her by her son! 'How to Train Your Dragon' by author Cressida Cowell has been made into animated films and is therefore extremely popular with kids. However, the books themselves are extraordinary, as well. So, if you like reading books that were made into kid's movies, check it out!
8. Cat's Cradle by author Kurt Vonnegut Jr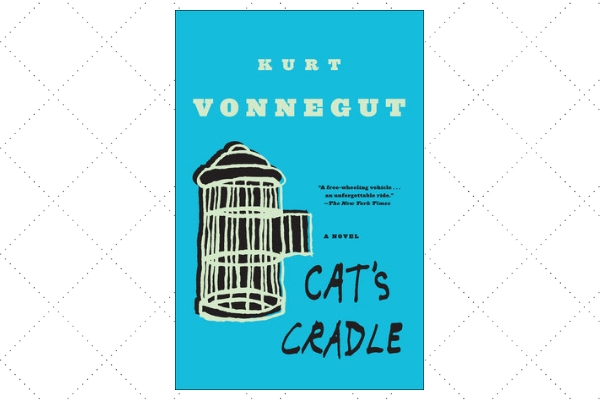 Image Courtesy Penguin Random House
J.K Rowling recommends reading 'Cat's Cradle' for kids who like science and dead-pan humor. "I recently started pressing Kurt Vonnegut Jr. on my elder daughter, who is a scientist," says J.K Rowling, and we can see why. The premise of the book is about Dr. Felix Hoenikker's invention of 'ice-nine', a chemical that can freeze the entire planet. The story follows the inventor's three eccentric kids and a dictator in the Carribean. Does the book come to a cold end? Read it to find out!
9. Hons and Rebels by author Jessica Mitford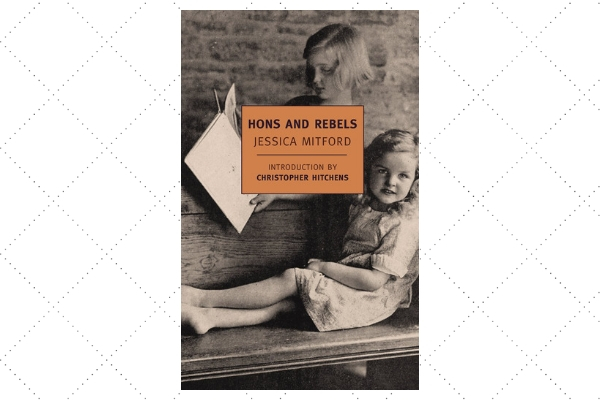 Image CourtesyImage Courtesy NYRB
When J.K Rowling was fourteen-years-old, she was given this book by her great-aunt and was instantly taken with Jessica Mitford. She even named her daughter after the author. Speaking about her favourite author to The Scotsman, she says "She (Jessica Mitford) ran away from home to fight in the Spanish Civil War, taking with her a camera that she had charged to her father's account. I love the way she never outgrew some of her adolescent traits, remaining true to her politics – she was a self-taught socialist – throughout her life. I think I've read everything she wrote."
10. I Capture The Castle by author Dodie Smith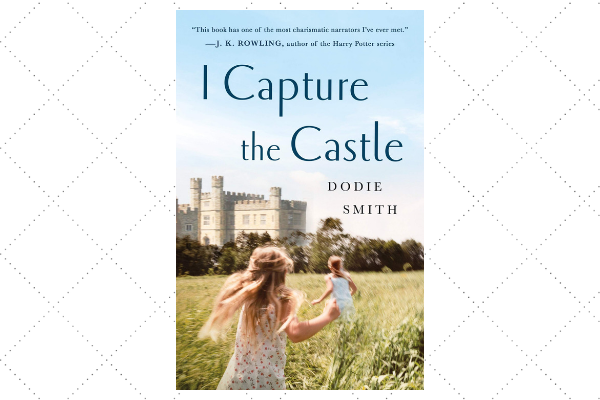 Image Courtesy St. Martin's Griffin
J.K Rowling recommends reading 'I Capture The Castle' and even wrote a blurb for a recent edition of the book that said, "This book has one of the most charismatic narrators I've ever met." If the name Dodie Smith is familiar, it's because of her popular book called The 101 Dalmatians! However, before that smash hit, she wrote this English classic. It's about a seventeen-year-old girl named Cassandra and her family who live in an old Castle. Through the protagonist's notebook, the reader gets a glimpse into the trials and tribulations of everything that happens within the walls of the castle.
Those were just some of the books that J.K Rowling recommends reading. The books on this list are all classics in their own right and would be a great addition to anyone's bookshelf. If, however, your bookshelves are getting a little crowded, opt for a subscription to GetLitt! We have ample space for all your Indian children's books!
Happy Reading!
Like this?
Read: Rabindranath Tagore Book List
Read More: List of Agatha Christie Books Your Kids Should Be Reading!
Feature image courtesy Jkrowling.com